When looking for a holiday in Dorset, we had to take into account a dinosaur-mad 12 year old boy, a foodie dad, and my requirements for a picturesque town with independent shops to browse in – and (very important, this one), a comfortable place where I can curl up with a good book. Having looked at a few Dorset cottages the answer soon became obvious – it would have to be Lyme Regis. In the heart of Dorset's Jurassic Coast, the town fronts a wide sandy beach, and is an attractive place to wander, with narrow backstreets and alleyways that wind up the steep hillside and no shortage of interesting shops, restaurants and cafes.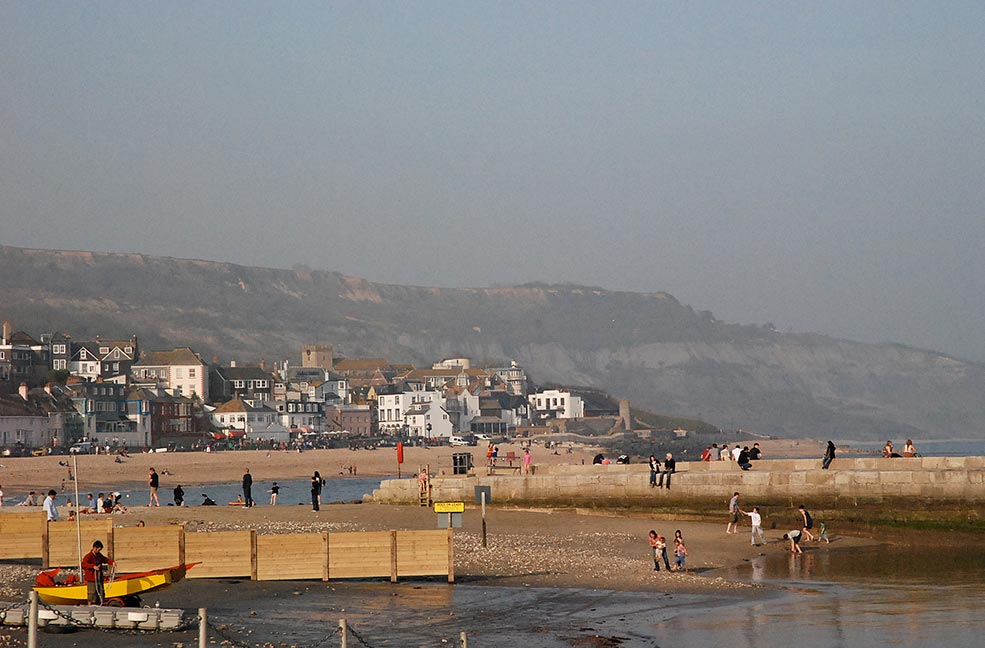 However, it's the cliffs either side of the town that are the main appeal to for a lot of people (including quite a few professional and amateur geologists), for their abundant deposits of fossils. So on our first morning, we headed off to the Heritage Coast Centre in the neighbouring village of Charmouth, to take one of its excellent two-hour fossil tours.
First of all the knowledgeable guide gave us an insight into why the region is so rich with fossils before providing hammers and chisels and leading us to a likely spot. The cliffs around here are made up of layers of limestone, greensand and clay, which form a perfect medium for preserving the fossils; add to this the fact that the cliffs are so unstable that they regularly collapse, forming landslips that expose the buried fossils, and you have a paleontologist's paradise. But the nice thing is you don't have to be an expert to find fossils or to understand the significance of what you have found – the tours are very popular with children, and our guide explained simply and clearly what we were looking for and how to find it, so that even my twelve-year-old son was soon bashing away at rocks with his hammer and proudly announcing his discovery of belemnites, crinoid stems and an ammonite. In fact it's surprisingly easy to find fossils round here once you know what you are looking for, and by the end of the tour we had all learnt enough to set off confidently on our own to make some further exciting finds.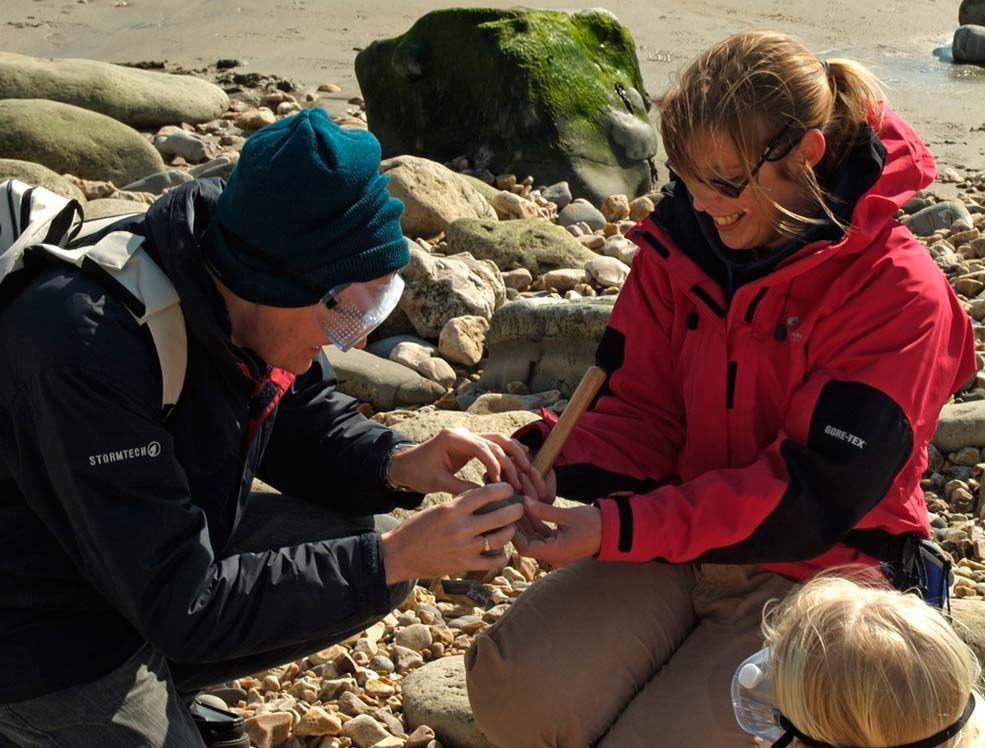 Back in Lyme, we stopped off for lunch at the lovely Town Mill Bakery, a short walk from our cottage. I tucked into a bowl of tasty homemade soup, with their own organic bread, while my son demolished a delicious pizza at top speed. Then I left the boys for further fossil-foraging at the Lyme Fossil Shop, a fascinating shop and museum devoted entirely to fossils, while I headed down to the harbour to buy supper from the Old Watch House fish shop, which sells the freshest local scallops and haddock I have ever eaten – straight from the boats in the harbour. But would that be enough for my food-obsessed husband? Probably not. So I popped into the Hix Oyster and Fish House to reserve a table on the terrace for the following night, and booked him onto a cookery course at Hugh Fearnley-Whittingstall's nearby River Cottage, where you can learn about everything from fishing to foraging and funghi. And then? Well, I settled down in our cottage with a copy of Jane Austen's Persuasion, which was partly set in Lyme. Job done – and three happy customers.