Set within the idyllic countryside and sun-soaked coast, Dorset is a truly beautiful setting for any event, which is perhaps why it's become the home for so many!
If you love to dance your way through the weekend then checking out Dorset's ever-expanding list of music festivals is a must. Don't worry if you're after more than just a good rock or pop tune, from fossil to steam engines (and a good portion of food festivals), Dorset has something for everyone. Here are just some of the best music festivals and events in Dorset in 2022…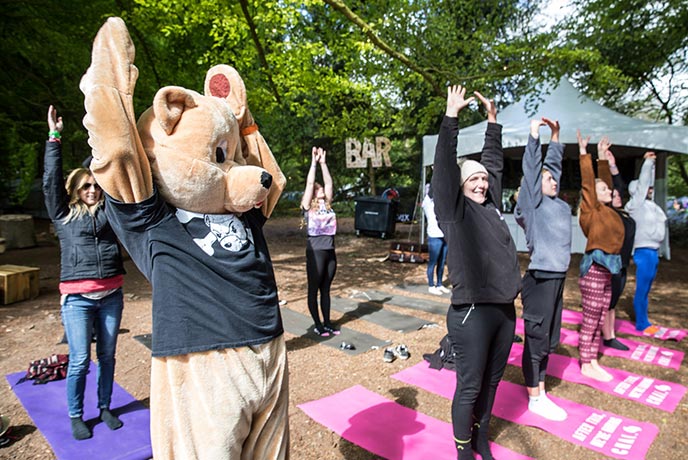 When: 29th April – 1st May
Where: Blandford
Access: Free parking and several car parks in Blandford where you can catch a shuttle bus to the festival or there is free parking at the festival that is first-come, first-serve
If you go down to the woods today you'll find a family-friendly music festival with buckets of character, fantastic performances and tonnes to do – all in the name of charity. Teddy Rocks began in 2011 to raise money for Teddy20, a children's cancer charity, and has continued to grow in size, popularity and pure awesomeness ever since, with all proceeds going to the charity. Across the three days, you'll have your pick of bucking broncos, bungee trampolines, fire shows… oh, and some unforgettable performances from the likes of Foo Fighters and The Wurzels.
Explore cottages in Blandford Forum.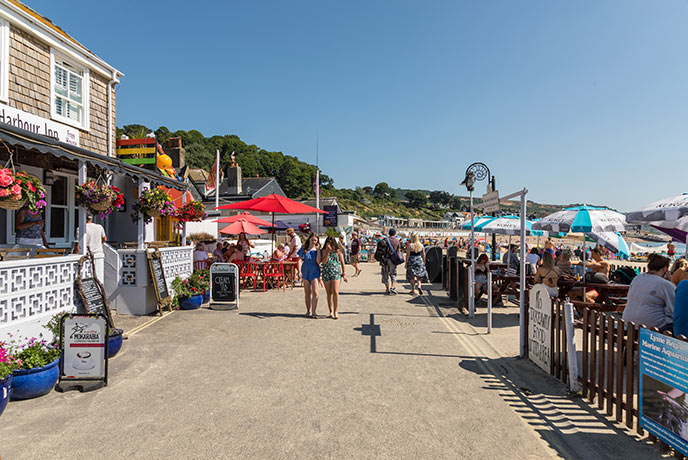 When: 30th April – 1st May
Where: Lyme Regis
Access: Parking throughout the town
From fossils you can hold in your hand to life-sized statues that really put things into perspective, the Lyme Regis Fossil Festival is one huge celebration of all things big and scaly and it takes place right here on one of Dorset's most famous beaches. Take part in some fossil hunting in one of the richest palaeontological stretches in the world, take part in some fantastic hands-on science and let your mind wander and expand at the fascinating talks. And if, while discovering the past, your belly rumbles in the present, simply head to the vibrant street food market for some chompingly good grub right in the heart of the Jurassic Coast!
Explore cottages in Lyme Regis.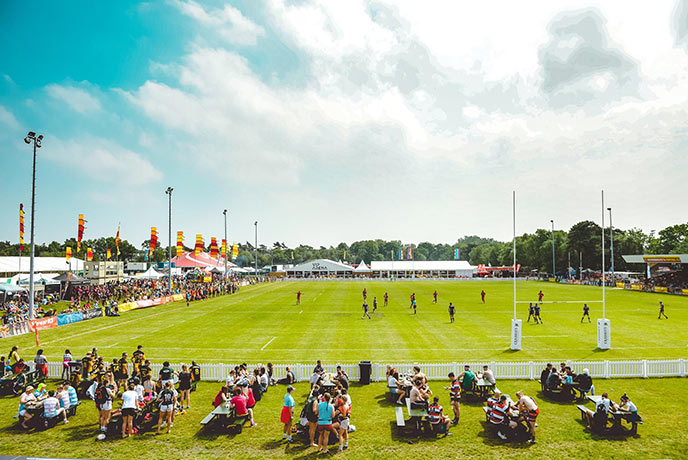 When: 2nd – 4th June
Where: Christchurch
Access: Parking on site
Sports lovers and party-goers unite, this one's for you! Three days of everything sport, music and fun can be found at Bournemouth's 7's, from dodgeball to rugby to beer tents. This festival has been named the Sporting Glastonbury and we have to say, there has never been a more accurate description as thousands of people descend to the south coast to make the most of the Queen's Jubilee Bank Holiday weekend in the name of friendly competition and fun.
Explore cottages in Christchurch.
Wimborne Minster Folk Festival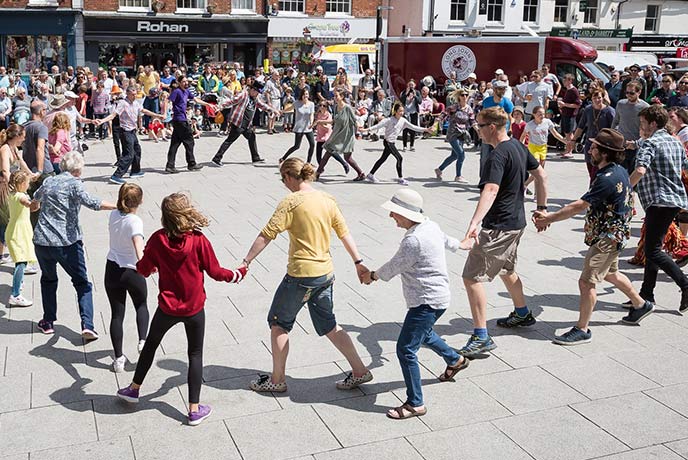 When: 10th – 12th June
Where: Wimborne Minster
Access: The are lots of car parks around the town as well as the Allenbourne School fields, which will be opening up for cars on the Saturday and Sunday
If you're a fan of folk then June is the time to visit Dorset! Soak up a little bit of everything at the Wimborne Minster Folk Festival, which brings together art, dance, music, comedy and much more in one fabulous melting pot of culture. Returning for its 40th Birthday, 2022 is set to be the festival's biggest and best year yet with an incredible lineup of performances, exhibits and loads of local artwork – it really is a feast for the cultural senses!
Explore cottages in Wimborne Minster.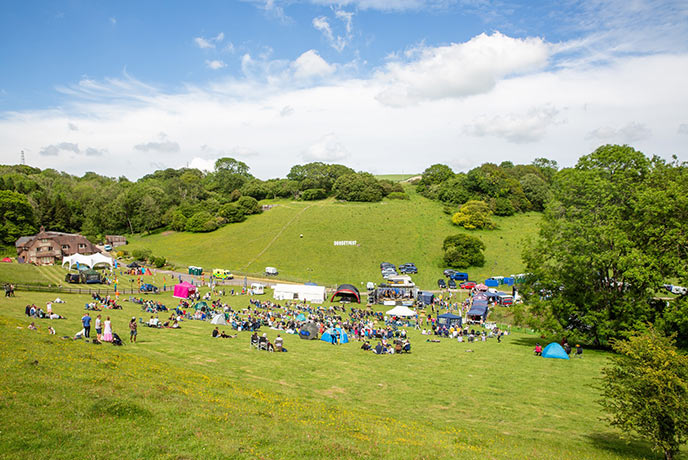 When: 17th – 18th June
Where: Bulbarrow
Access: Car park at the festival
Round up the whole family for this rural musical getaway that combines eclectic music with a raucous combination of entertainment and activities. In between the toe-tapping sets on stage, explore the eye-catching array of locally stocked stalls, let your nose lead the way for a tasty treat and keep the kids entertained with Jamie Jigsaw and the creepy-crawling Bugfest. Nestled in the beautiful Dorset countryside, this family-friendly festival is an unforgettable weekend for all.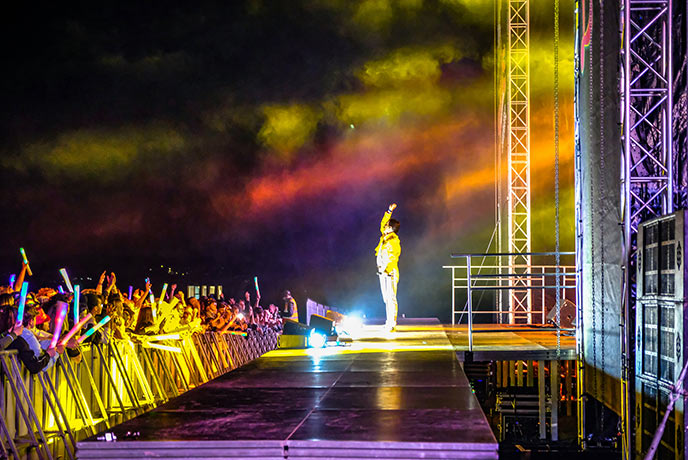 When: 17th – 18th June
Where: Bournemouth
Access: Parking tickets can be bought online or you can use the park and rise from Cribbs Causeway Coach Park
Queen, Elvis, The Beatles…. The Legends Festival gives you the chance to sing and sway to the greatest musical icons of all time once more. Pulling in the very best tribute acts from all over the world, this weekend-long concert is your chance to hear your favourite artists, alive and dead, in one memorable festival setting. Pack up a picnic or treat yourself to one of the many food stalls during this musical smorgasbord.
Explore cottages in Bournemouth.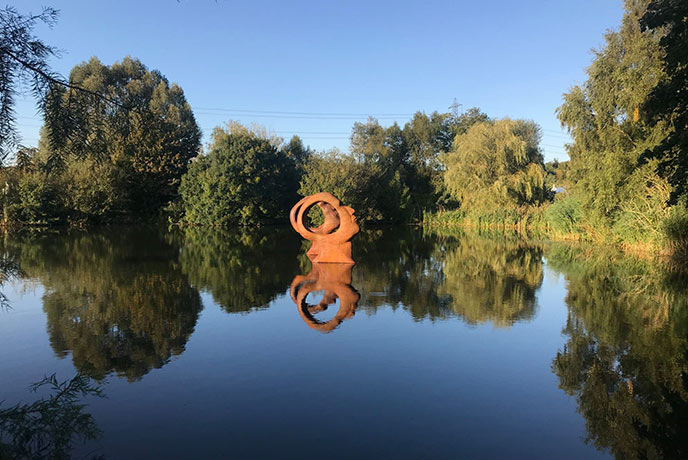 When: 29th June – 3rd July
Where: Dorchester
Access: Ample parking at the venue
Set in the tranquil Sculpture by the Lakes, this award-winning, five-day long arts festival showcases a variety of local artists and makers as visitors are given the chance to watch incredible works of art come to life in front of their eyes. Watch as pots are thrown, portraits are painted, and sculptures are brought forth from a variety of materials. Over 60 creators will be exhibiting while a tummy-rumbling assortment of food stalls and specialist traders feed the stomach as well as the soul.
Explore cottage in Dorchester.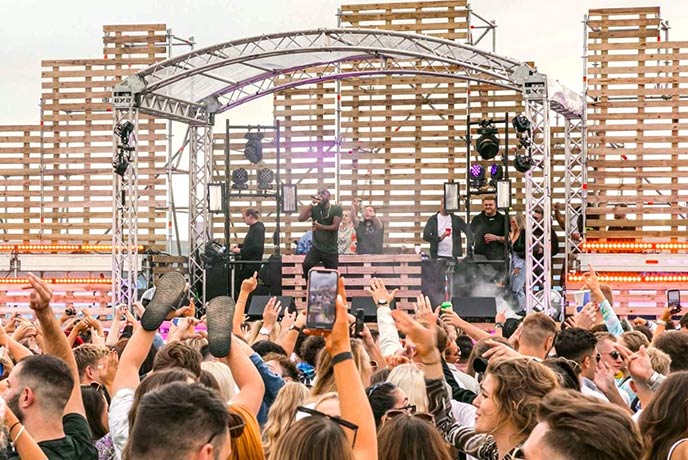 When: 10th July
Where: Poole
Access: There are car parks around the festival site or further afield with a short walk in
Is summer complete without a boutique beach festival? We certainly don't think so! With the sun-soaked south coast as your backdrop and seriously soft sand underfoot, this beachside party will have your hands in the air like you just don't care in no time as act after act takes to the stage for a performance of a lifetime. This year, Jax Jones, Wes Nelson and Karen Harding are just some of the artists you can look forward to seeing as you don your sunglasses and glitter for a wonderful weekend.
Explore cottages in Poole.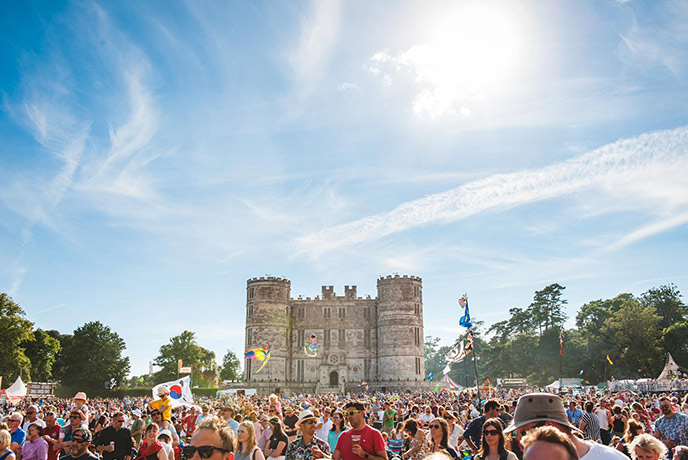 When: 28th – 31st July
Where: Lulworth
Access: Parking is available on-site with parking tickets available online
Situated at the iconic Lulworth Castle, Camp Bestival is one of the friendliest and most colourful festivals going with some serious entertainment options ensuring there's never a dull moment. Unleash your inner dance monster to Rag'N'Bone Man and Kool & The Gang, laugh till your sides split with Ed Byrne, or shed your stress at the Water & Stone Wild Spa – seriously, why doesn't every event have one of these? And if you're taking the tots with you can feel safe in the knowledge that they'll be well catered for thanks to Horrible Histories, Dick and Dom and much more. The whole event ends with a jaw-dropping firework show that leaves eyes sparkling and memories chock-full of good times.
Explore cottages in Lulworth Cove.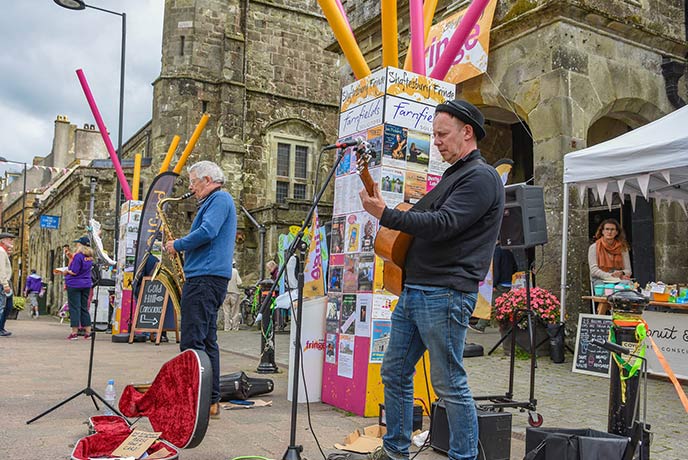 When: 22nd – 24th July
Where: Shaftesbury
Access: There are several car parks around the town
Comedians in cafés, musicians in salons, dancers at the dentists… you never quite know what you're going to get at Shaftesbury Fringe and we love it! Taking place all over this pretty town, you'll find an eclectic display of local and national talent from theatre to music and everything in between. Simply download the app and spend your days ambling along the cobbled streets looking for the next great performance.
Explore cottages in Shaftesbury.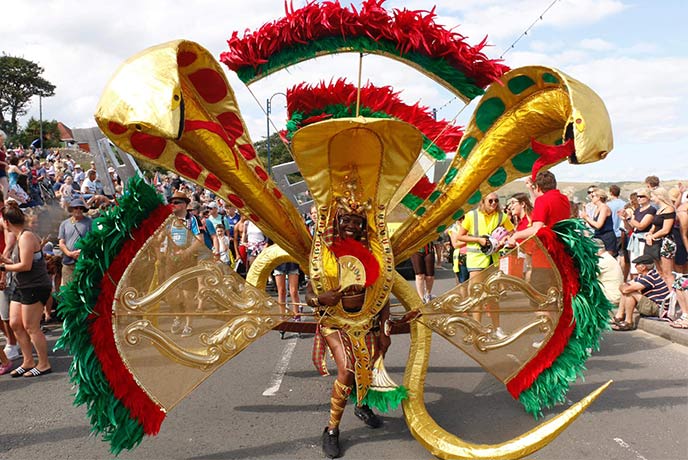 When: 30th July – 6th August
Where: Swanage
Access: Parking around Swanage
Oh, we do love a carnival! You might be wondering what could possibly fill up eight days of unbridled fun and with over 100 different events the answer is lots! Air displays and no less than three firework displays will ensure the sky is used to the max while a variety of games, competitions and sports give plenty of opportunities to let your competitive side out.
Explore cottages in Swanage.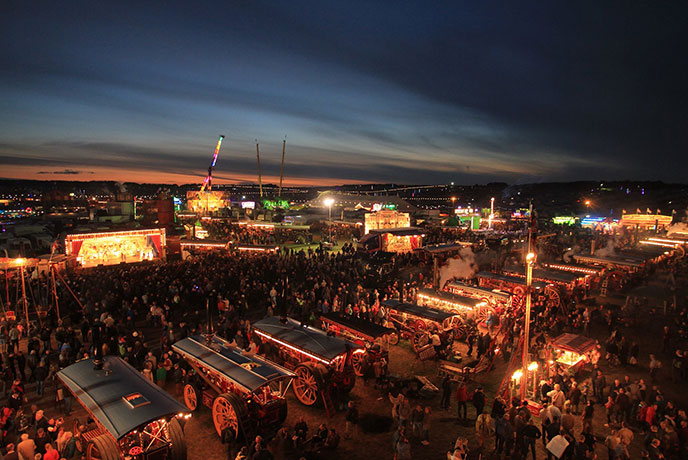 When: 25th – 29th August
Where: Blandford Forum
Access: Parking on-site
Things are about to get steamy at the world's leading heritage event as countless showman's engines line up to send your vintage-inspired soul swooning. Walk through the history of Great Britain's rich industrial, agricultural and leisure history as you step back in time alongside beautifully restored motor vehicles, vintage tractors and World War commemorations that feature some incredible replicas. A dash of stunt displays, live music and fairground fun add up to a recipe for a fun day for all.
Explore cottages in Blandford Forum.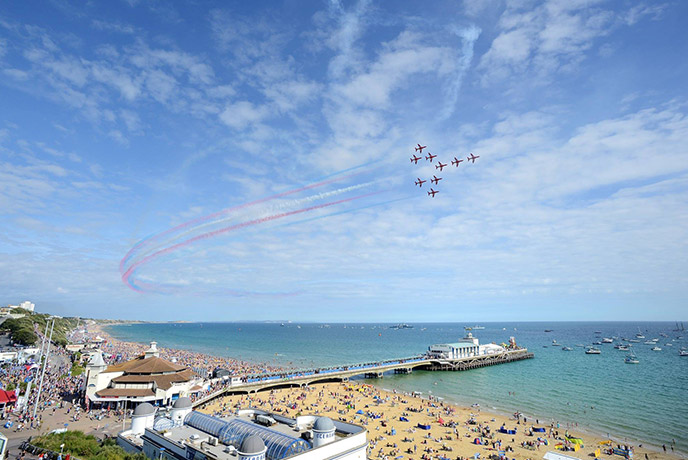 When: 1st – 4th September
Where: Bournemouth
Access: Park and ride available from Kings Park and Redhill Park
Entertaining onlookers from the land, air and sea, the Bournemouth Air Festival will have your necks craning for each action-packed display. Catch everyone's favourites the Red Arrows as they fill the sky with streams of colour while you stroll down the one and a half miles of terrific traders and activities – who's up for a dip in the Royal Navy Dive Tank?
Explore cottages in Bournemouth.
Make the most of Dorset's fabulous festivals and events with a stay in one of our beautiful cottages.