A county in South West Wales, Pembrokeshire has long captured the hearts and minds of many. With one-third of its verdant sprawl a designated National Park, its award-winning beaches, incredible geology and diverse array of habitats and wildlife are just some of the reasons people return year after year.
Whether you are visiting for the first time or want to rediscover some favourite gems, we have put together a list of Pembrokeshire's must-see landmarks for wandering wonderers, outdoor enthusiasts and beauty seekers of all generations.
Green Bridge of Wales
The Green Bridge of Wales has been described by the Natural Arch and Bridge Society as 'probably the most spectacular arch in the United Kingdom'. A striking limestone archway that rises 80ft in the air and spans nearly 70ft across, it is the amazing result of thousands of years of coastal erosion. Accessed by the Pembrokeshire Coast Path, it is absolutely worth a visit, luring sightseers and photographers for its beauty and drama.
Preseli Mountains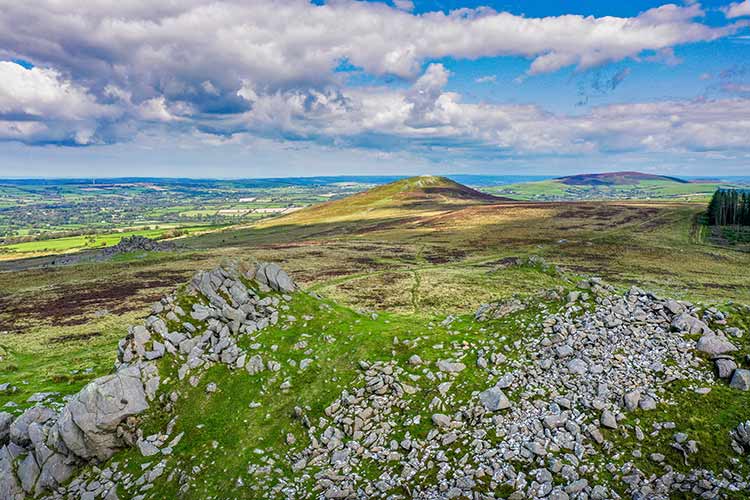 The Preseli Hills, or Preseli Mountains as they are dubbed locally, are a range of hills in the northern reaches of Pembrokeshire Coast National Park. Stretching for 13 miles in total, the peaks of these hills are traced by an ancient 8-mile track called the Golden Road. For leisurely strollers and avid hikers, they are undoubtedly a rich playground, boasting countless walks through tranquil landscapes and prehistoric settlements. Look out for red kites as you go!
Strumble Head
Strumble Head is found on the north-west tip of Pembrokeshire, just west of the coastal town of Fishguard. Hugged on two sides by the sea and backed by an undulating line of low hills, the area exudes a feeling of romantic isolation as if being cut off from the rest of the world. The jewel in the headland, Strumble Lighthouse sits atop a small island just off the coast, accessed via a small suspension bridge. Pack a pair of binoculars if you go, as the area is frequented by rare choughs and dolphins can sometimes be spotted out at sea. Stay near by in the pretty seaside village in one of our picturesque cottages in Fishguard.
Tenby Lifeboat Station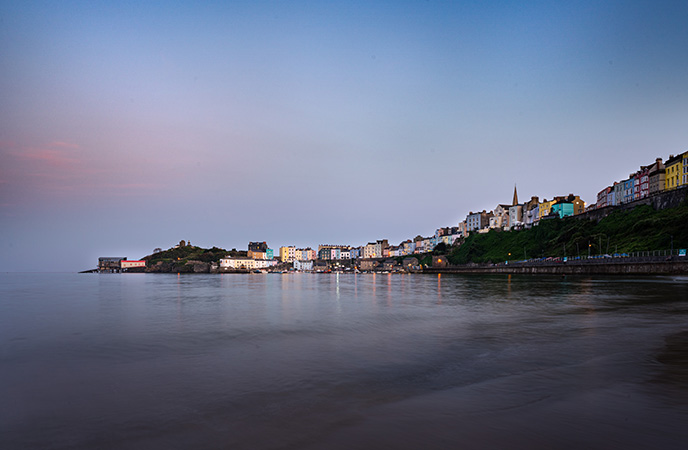 Perched on the north side of Castle Hill in Tenby is the well-known and celebrated Tenby Lifeboat Station. The original station was built in 1905 and was the main RNLI Station here for just over a century when they built a new station next door. The original stands proud with its iconic white structure and red roof, you cannot miss this beacon on the Pembrokeshire coastline.
Elegug Stack Rocks
Just a short walk along the coast path from the Green Bridge of Wales, you will come across the imposing Elegug Stack Rocks. Giant isolated pillars of rock which tower above the water below, these jaw-dropping formations stand in defiance of land and sea. Two of the most striking natural landmarks in the UK, the Elegug Stacks are also a safe haven for birds and provide vital nesting sites for guillemots and kittiwakes.
Teifi Marshes Nature Reserve
Head along to the Welsh Wildlife Centre and Teifi Marshes Nature Reserve to discover all about the natural wonders at play in the area. Particularly popular among birdwatchers, the reserve encompasses large expanses of marshland that provide ideal feeding grounds for countless birds. An especially busy season, autumn is the best time of year to see some of the beautiful migratory visitors who flock to the reserve.
Blue Lagoon (Abereiddy)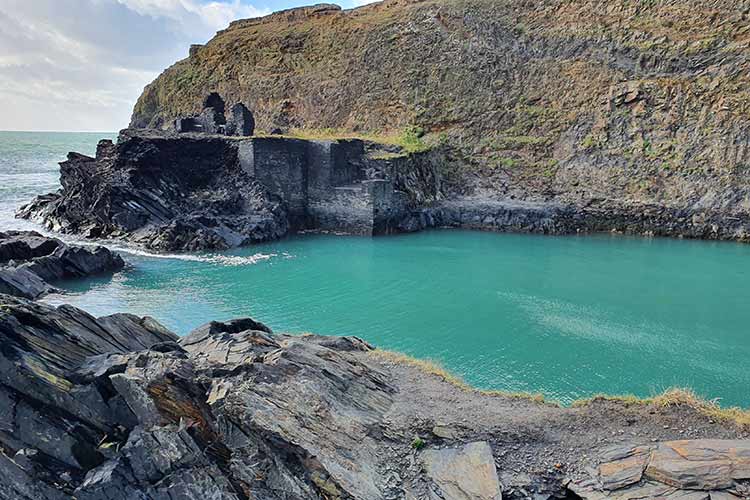 The surreal blue lagoon of Abereiddy is a real sight to behold. Formerly a slate quarry, the lagoon is surrounded by the crumbling remains of its past, including ruined quarry buildings and workmen's cottages. Far from long-forgotten, though, Abereiddy has taken on a new lease of life as the site of world-class watersport competitions, most notably hosting several of Red Bull's Cliff Diving World Series events.
Skomer Island
Situated less than a mile off the Pembrokeshire coast, Skomer is a magnificent island that can be enjoyed from land and sea. A unique destination for an unforgettable daytrip, the island is well-known for its delightful yet vulnerable wildlife populations. The stars of the show, the island's puffins return in April each year and stay until the summer, charming visitors with their gorgeous looks and endearing waddles.
Pengelli Forest
Pengelli Forest is part of the largest ancient oak woodland in West Wales. As rich in history as it is in flora and fauna, the area has been covered by forest for thousands of years. With dense canopies of oak, birch, ash and alder softened with leafy understories of hazel, honeysuckle, hawthorn and holly, this magical setting is truly enchanting for walks. Not just a wonder for two-legged visitors, the forest is also inhabited by a range of mammals, including badgers, foxes, polecats and deer.
Barafundle Bay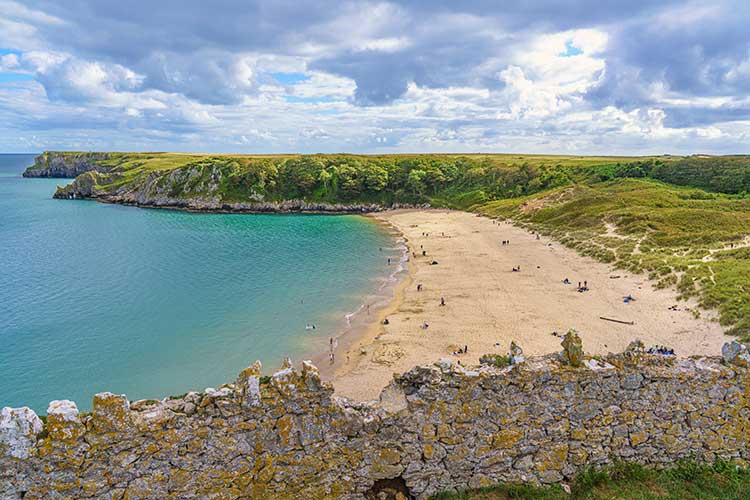 A small bay sheltered by dunes and pine trees, Barafundle Bay is one of the most photogenic of Wales' beaches and a must-see Pembrokeshire landmark. Reached following a 0.5-mile walk from the nearest car park, its golden sands and turquoise waters are a jaw-dropping reward. Consistently voted as one of the best beaches in the world, it is often likened to the silky shores of the Caribbean and is a real favourite year-round.
We've plotted these Pembrokeshire landmarks on a map to make it a little easier to plan that all-important holiday itinerary!
Now that the holiday bucket list is sorted, why not take a look at where you'd like to stay? Our collection of Pembrokeshire properties will offer you that perfect crash pad and place to rest after your days out exploring!