Wales might be on the smaller side when it comes to the world's countries, but what it lacks in size it more than makes up for in beauty – and castles! With over 400 castles peppered around its dramatic landscape, Wales holds the title of most castles per square mile in the world.
From towering behemoths that look like they've been plucked straight from a fairy tale to crumbling ruins full of mystery and magic, the Welsh castles on this list never fail to drop a jaw or two. Making their home above cities, beaches, and surrounded by the protective shimmer of moats, each castle enjoys its own incredible setting. Kids and adults alike will love visiting these mammoth marvels, with historical entertainment aplenty at some of the more popular strongholds – we're talking jousting, archery, and even a spot of falconry.
Pack up the whole family and pull on your comfiest castle-touring shoes, it's time to explore the many incredible castles in Wales…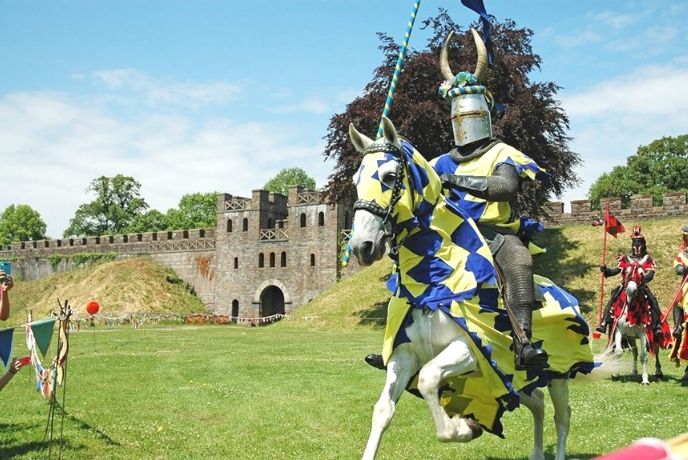 Perhaps one of the most famous castles in Wales, Cardiff Castle (Castell Caerdydd) can trace its roots back to the 1st century when the Romans built the first series of forts. Since then, the site has been home to many fortifications, with the 11th century keep and iconic Victorian house remaining to this day. During your visit to this slice of Welsh history, you'll experience a myriad of things to see and do. Explore the Norman Keep where a deadly trebuchet still resides, pick your jaw off the floor in the opulent castle apartments, or enjoy a relaxed stroll along the impressive battlements – you can even stop by for an epic concert!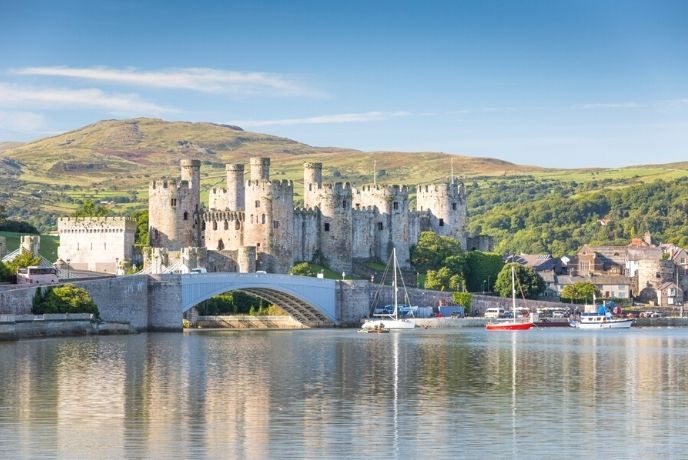 With the rocky crags of Snowdonia behind and the mirrored waters of the harbour below, Conwy Castle paints a very dramatic picture indeed – thanks go to King Edward I for this unmissable view. One of the best-preserved castles in Wales, Conwy boasts many impressive features, including an unbroken wall that wraps around the town and immense towers whose spiral staircases can still be climbed to this day. A particularly fun fact about this beautiful piece of history is that the castle walls used to be white thanks to lime render, traces of which can still be seen on the ancient walls. This was certainly a castle to catch the eye and hold the attention in its heyday.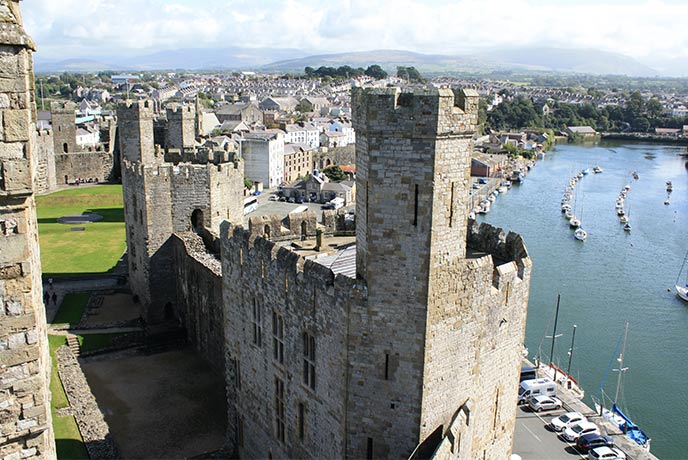 One of the greatest buildings of the Middle Ages, Caernarfon Castle in North Wales is the fourth castle to make up King Edward I's World Heritage Site (alongside Conwy, Beaumaris, and Harlech). It might be uttered in the same breath as these other impressive forts, but Caernarfon holds all the cards when it comes to sheer presence. Built to withstand a bitter war amongst princes, the giant fortress by necessity had to impress – and with 18-feet thick walls around the Eagle Tower, we would have to say that it does! Inside these awe-inspiring walls, you'll find the Royal Welch Fusiliers Museum, which boasts a wealth of exhibits, detailing every twist and tale in the country's oldest infantry regiment.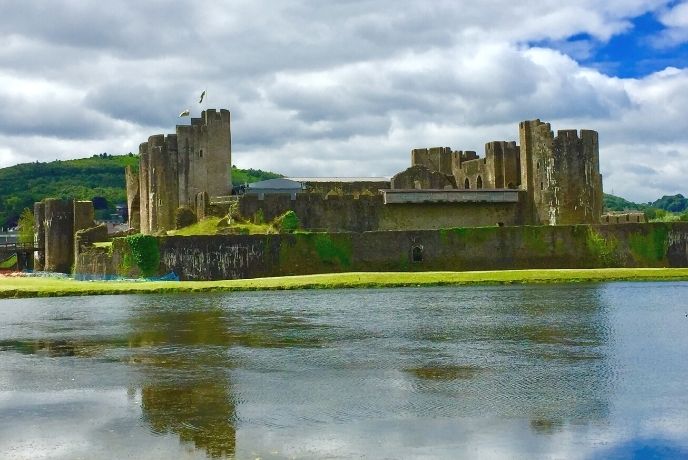 This iconic, water-bound castle in Gwent wouldn't be the spectacle it is today if it weren't for Llywelyn ap Gruffudd, the Prince of Wales whose constant attempts to tear the castle down led to the fort growing to be the biggest castle in Wales. Still in excellent condition today – despite the wonky tower on a mission to lie horizontally – Caerphilly Castle is a historical tale you can walk through, with plenty of replicas and restored features creating a fascinating picture of what this castle was like through the ages – you can even get married in the beautifully restored great hall!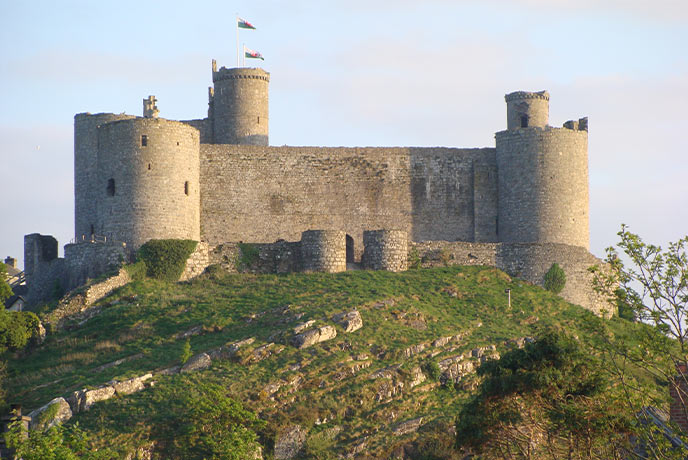 When it comes to coastal castles, you can't beat Harlech Castle with its clifftop perch and looming walls worthy of King Edward's impressive legacy in stone. With anything but a peaceful past, Harlech Castle inspired the country's second national anthem, 'Men of Harlech', which can often be heard rallying players at rugby matches. Today, you can do what attacking forces couldn't and just stroll over the 'floating' footbridge, which makes for a very dramatic entrance to the fortress. Pop by the café for a coffee or extend your visit and take in the surrounding wilds of North Wales for a truly epic day out - the Harlech beach is particularly spectacular.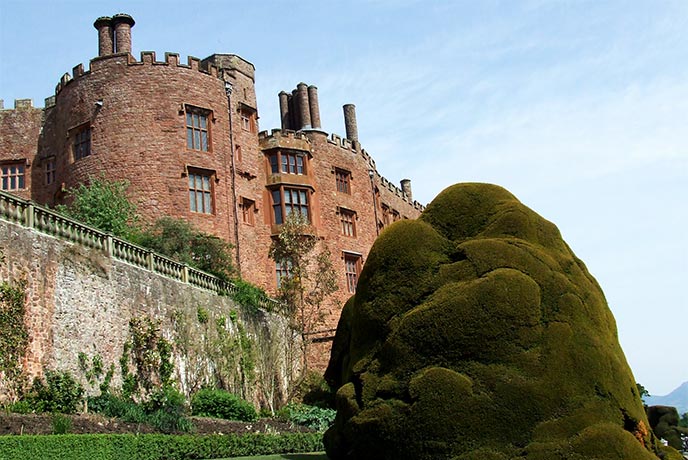 From rugged castle to stately home, Powis Castle has certainly been there and done that during its 700 years. The beautifully remodelled castle lies in the heart of Powys, which is known as the paradise of Wales due to the kingdom's stunning scenery and fertile lands. This idyllic setting creates an unparalleled backdrop to the castle-turned-home, giving you every excuse to head over. Alongside the beautiful stone castle you'll find a Grade I listed garden and one of the UK's most significant collections of South Asian artefacts, giving you plenty of sights to devour during your visit.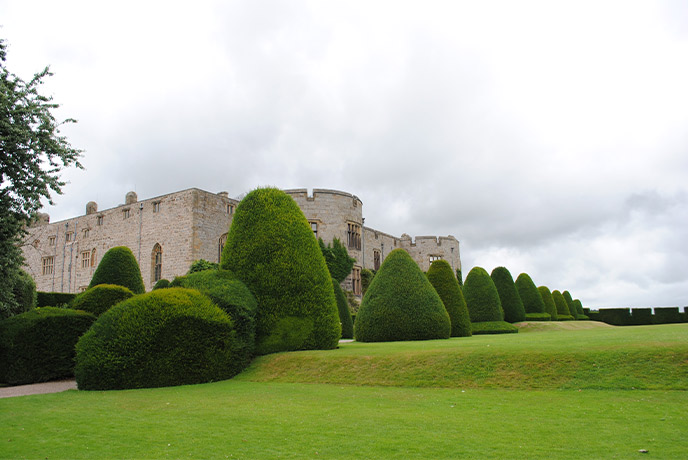 Another fabulous National Trust run castle to explore, Chirk Castle boasts acres upon acres of award-winning gardens plus a bookshop for good measure! Oh yes, this charming castle is a great one for families as there is plenty to entertain everyone, whether you want to immerse yourself in the history or let the little ones loose on one of the two wooden play areas. You'll also find 480 acres of stunning working parkland, including ancient trees and sprawling wildflower meadows, making Chirk a great one for nature-lovers and those looking for a picturesque stomp.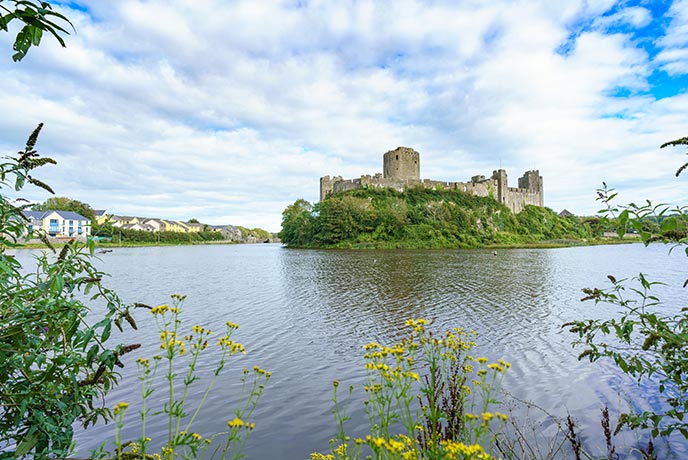 One of the best-preserved castles in Pembrokeshire, Pembroke Castle is your chance to well and truly step back in time. From falcons to knight school, you can learn all about the pursuits of the past here, alongside free guided tours to delve even deeper into the rich history of the birthplace of King Henry II. The keen-eyed amongst you will recognise the castle as one of the local filming locations of heart-breaking film Me Before You. A stone's throw from Pembrokeshire's incredible coastline, we recommend lacing up the walking boots and turning your historical visit into a full coastal adventure – there are more castles and forts along the way!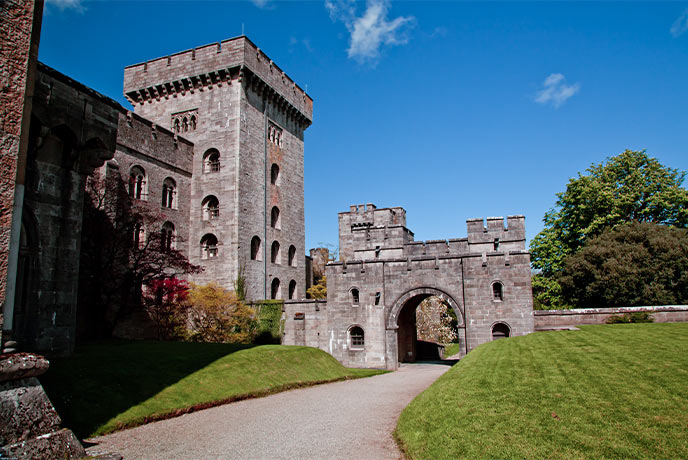 If you've ever gotten lost between the pages of a fantasy book full of magic, castles, and monsters then you'll love a trip to Penrhyn Castle, which is full to the turrets of reverie and wonder. From the ivy slowly making its journey up the sides of this neo-Norman castle to the jungle-like bog that creeps around the grounds, this is somewhere totally unique and utterly enthralling. The castle is backed by the equally impressive summits of Snowdonia, adding even more awe to this already awesome historical remnant. Take a turn around the gardens, marvel at the fascinating Railway Museum, or simply sit and soak up the wondrous sight this castle offers – it's a pretty incredible backdrop to a picnic after all.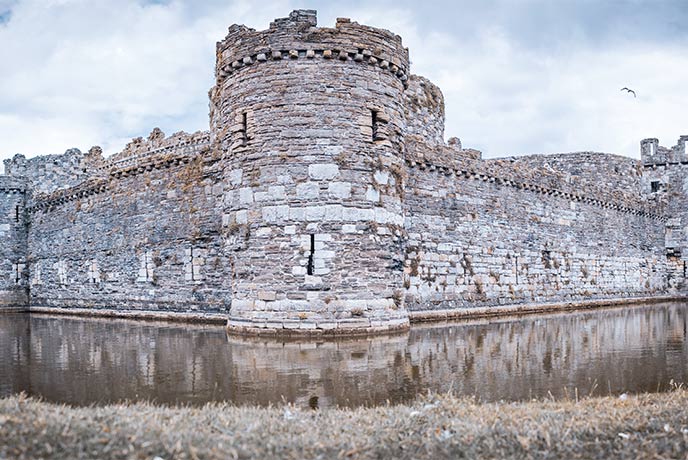 Dubbed the 'greatest castle never built', this unfinished masterpiece on the Isle of Anglesey is still one of the most satisfying castles you'll come across in Wales. A combination of its impressive size (despite not reaching its full potential) and the near-perfect symmetry have created a true celebration of one of the greatest military architects of the age, perfectly rounding off the four castles of King Edward I. As with many of the castles in Wales, Beaumaris Castle (Castell Biwmares) does a great job in creating a fully fledged day out. A café and oh-so tempting gift shop are great for picking up some treats during your visit, while the grounds are dog-friendly ensuring the whole family can have a sniff around.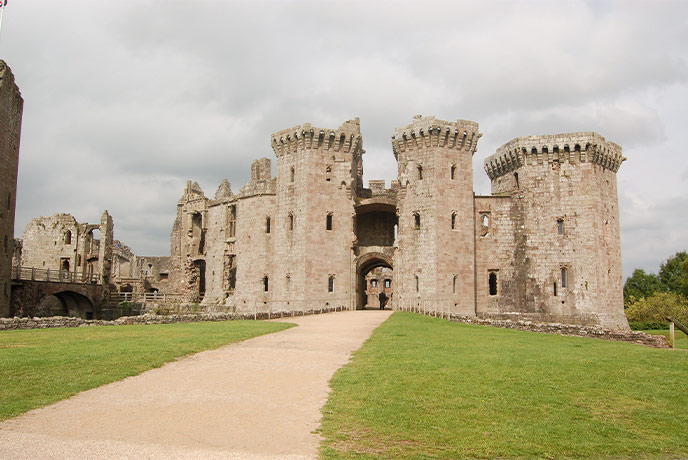 A grand mix of castle and palace, this monumental fortress in Monmouthshire stands in fantastic contrast to the gentle countryside that surrounds it. From the glorious moated great tower to the Renaissance gardens that followed, Raglan Castle (Castell Rhaglan) has enjoyed many laudable improvements over the years. It's also been the home of many fascinating figures, including its most prominent occupier Sir William ap Thomas and his son Sir William Herbert, who went from country squire to Earl of Pembroke – a very impressive progression indeed! Today, you can walk around the battlements and marvel at the impressive stonework and sheer scale of the fortress before checking out the castle's rolling list of events, from falconry to fashion shows.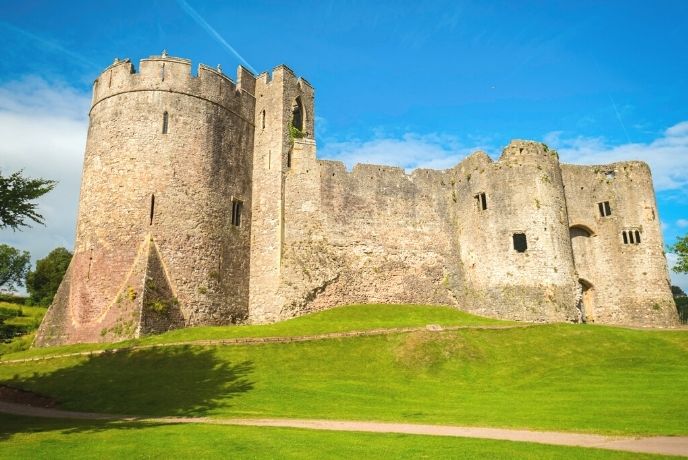 With 900 years' worth of stories to tell, Chepstow Castle (Castell Cas-gwent) is well worth a visit for those looking to peer into the past to see how castles evolved over the years. In fact, not only is Chepstow Castle the oldest castle in Wales, but it also houses the oldest castle doors in Europe, with the impressive doors harking back to the 12th century – you can see the replicas in place in the gatehouse or the originals on display in the castle. Although not with the same purpose, Chepstow Castle still acts as an impressive gateway to Wales, with its place above the River Wye an important reminder as to the significance of these historical strongholds.
There are many more castles in Wales to discover during your visit, as well as a myriad of other fascinating historical buildings. We heartily recommend using your cosy cottage in Wales as a base to explore the rich and varied past of this magical country, from the looming castles to the cobbled streets they once guarded.