Lyme Regis has long been known for it's famous Cobb stone pier. These days a major draw is the food and given the wonderful local produce of the Dorset countryside alongside the harvest from the sea, it's not hard to see why.
Who doesn't like Lyme Regis? To me, it's the perfect day out at the seaside kind of place. Lovely beach, stunning coastal scenery, interesting Cobb and harbour and of course simply loads of great places to eat. And that is particularly helpful if you're staying in a Lyme Regis holiday cottage and fancy dining out for a treat!
Here are a few of my favourites, in no particular order;
Mark Hix is a local boy with a fantastic reputation for serving excellent food while supporting local businesses including the local fishermen. The setting is simply stunning, perched above Lyme Bay with panoramic views and a wrap around terrace, it's easy to see why he chose here to set up stall. As you'd expect the menu is very seafood-based, and for good reason: it doesn't get much fresher than this. My Lyme Bay scallops were the best I have ever tried and the Lyme Bay lemon sole was sublime. With an excellent choice of wines and great service it's not hard to see why there's a waiting list for tables.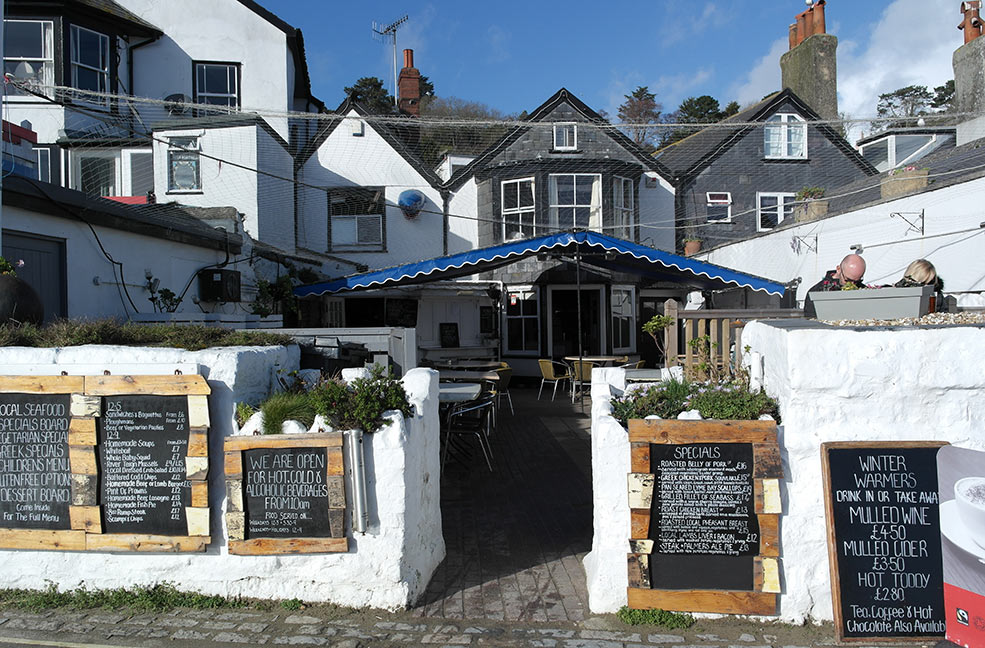 Situated at the Cobb end of the town, this pub is busy all day and night for good reason. The location is great, if you manage to grab an outside table you can watch the world wander by as they stroll along the seafront. Inside there are plenty of tables and it is a bit of a tardis, with lots more towards the back. When I called in for lunch it was proper busy but the staff coped well and food was served quickly and efficiently. The menu is a nice mix of traditional pub grub interspersed with some nice local fish dishes. My broccoli soup was excellent and served with a chilled Savignon - perfect. At dinner time the menu is pretty much the same and I would imagine as equally busy so you may need to consider reserving a table.
Next door to The Harbour Inn you'll come across this place. There's more outside seating here coupled with great views over the harbour. The food here is more traditional with many pub favourites, such as fish and chips and burgers. There's a kids menu and gluten free options available.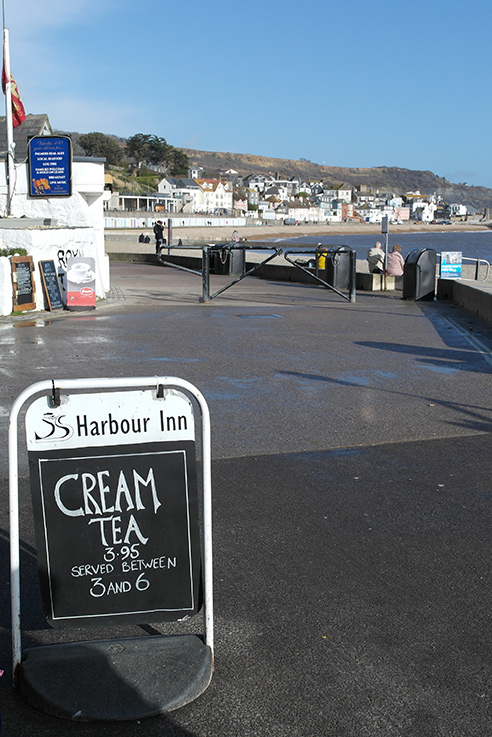 At the opposite end of town this cute vegetarian restaurant is well worth a visit for it's seasonal, local ingredients and fresh daily bread and pasta. The modern interior is welcoming and there's a lovely side terrace outside for warmer days. It's best to book, word is out how good this place is.
The very appropriately named Millside Restaurant is located next to a working watermill and the river Lym. Located close to the centre of town in the Town Mill complex it's just far enough away to enjoy peaceful surroundings in the old quarter. The menu is created using as much local produce as possible and is reassuringly limited in choice (always a good indication food is cooked to order).