The (un)official start of festival season in Cornwall, Porthleven Food Festival has grown year on year to become one of Cornwall's favourite festivals. Taking over the entire village with colours, tastes and smells, every single stall makes you want to go back for more.
Renowned for bringing together amazing local produce, two days of toe-tapping live music and hordes of people from across the county and beyond, Porthleven Food festival is very much in the social events calendar of Cornwall. This is very much a who's who in the Cornish foodie circles; from the Shellfish Pig's food van to cooking demonstrations by some of the best and brightest chefs in the country, the weekend has tastes to suit every palate. There's also performances from local artists, sea shanty groups, drumming bands and much more across three different locations. There's more than enough going on to tantalise every single one of your senses. With the promise of these locations growing every year, music is beginning to go hand in hand with food when it comes to Porthleven Festival.
Of course, the best way to experience the festival is to stay in Porthleven.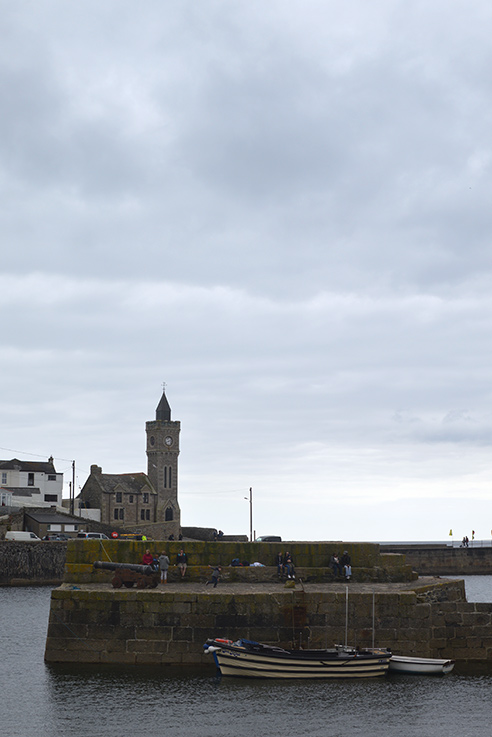 In the day, you'll find food of all flavours and varieties lining the streets. Cooked fresh to order and filled with local ingredients this is the real meaning of 'fast food'. Meander through the stalls, try testers and chat to the stallholders. If you've never been to Porthleven before, walk down to the front of the harbour for amazing views along the coast to Loe Bar and a walk along the beach.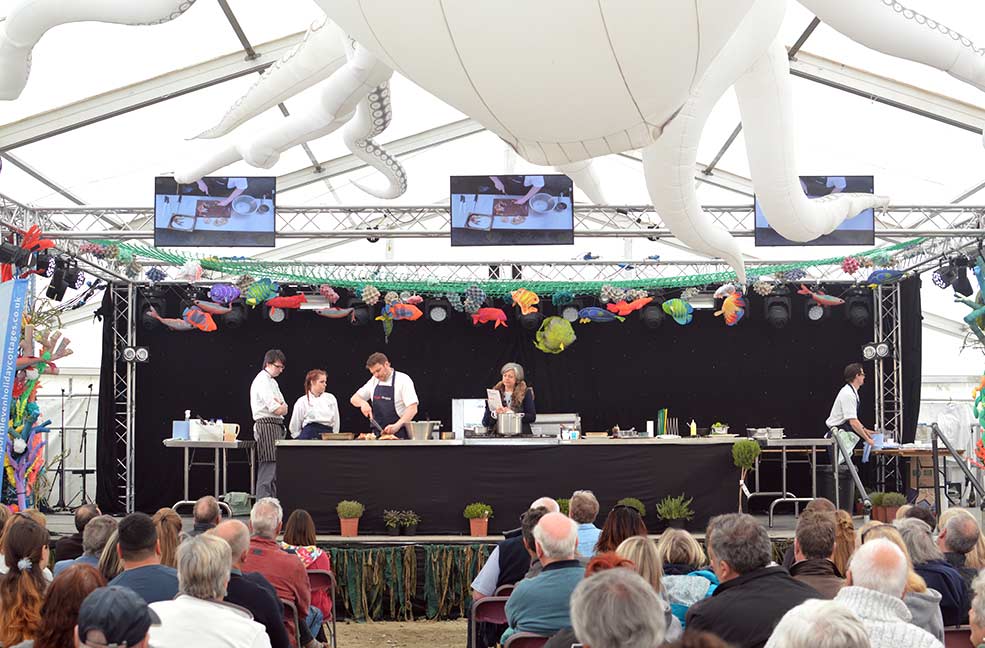 After the sun sets, the party really begins. The Shipyard stage that plays host to cooking demonstrations in the day becomes the party tent. Opting for energetic bands who are currently touring the festival circuit, the atmosphere is electric with every member of the crowd bobbing along and a sea of people dancing at the very front of the stage. Everyone is moving. The best part about the evening is the size, although the Shipyard stage gives lots of space for performers and audience to have a really great time, it's still small enough to feel like the band are engaging you as an individual.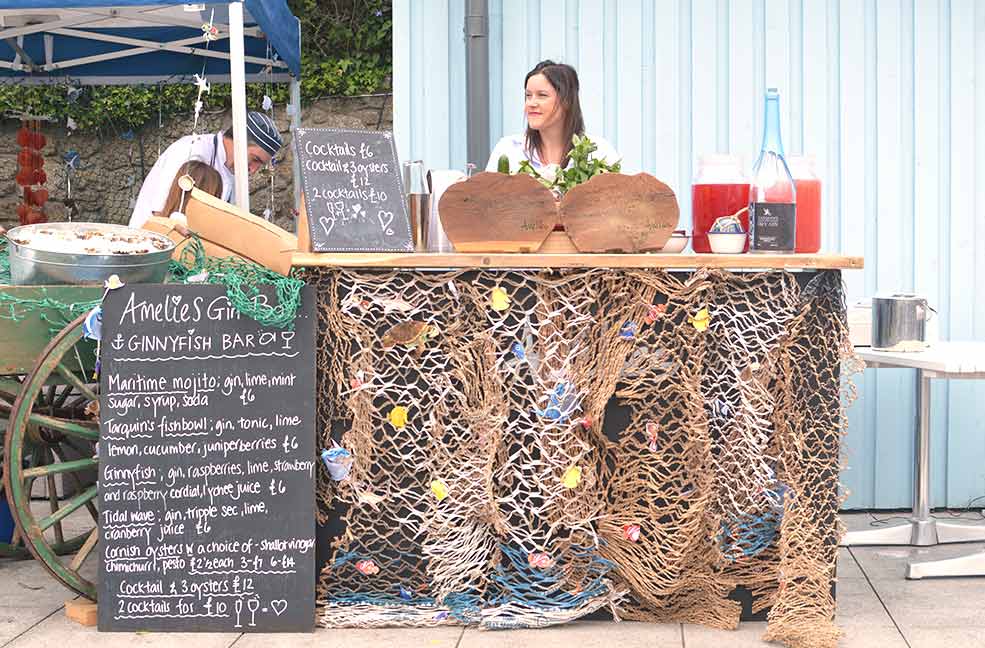 Classic Cottages visits Porthleven Food Festival every year with our stand and a very special surprise for festival-goers - a classic seaside peephole board for visitors to transform themselves into a mermaid or a deep sea diver and share the experience with a friend. We have a great time seeing all the performances, talking to our visiting guests and meeting lots of new people. What a great day!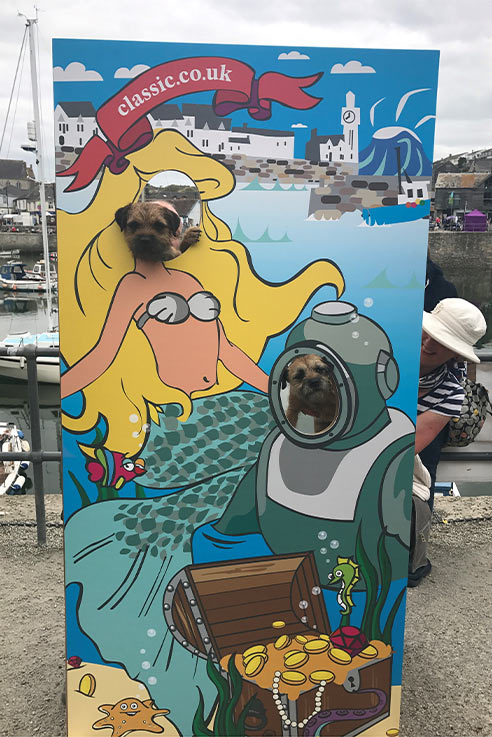 Browse our holiday cottages and start planning your next break.