The Helford River is an extraordinary corner of Cornwall packed full of fascinating stories, history and nature. Here are five of the best ways to explore these wonderful parts and learn more about life on the river…
1. Take a cruise along the river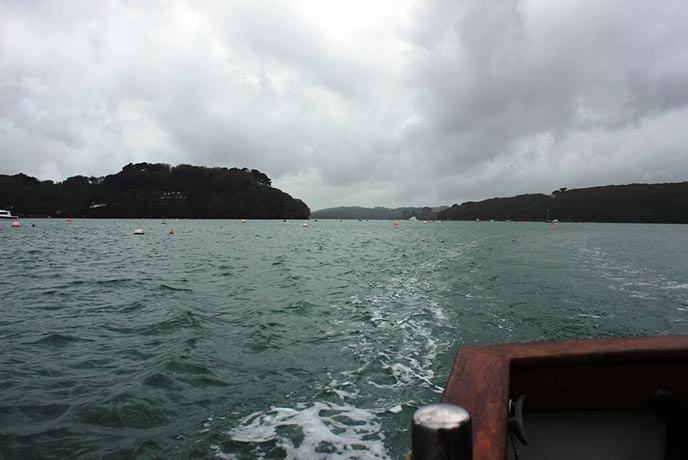 To get a sweeping sense of the place book yourself on to a Helford River Cruise. We've written before about what an awesome experience this is and would heartily recommend it for those who want to learn more. Despite the mizzle, we had great fun on our tour of the Helford river and our guide, Hetty, regaled us with many an excellent tale of times gone by. We toured Frenchman's Creek, learnt about adventurer Percy Thurburn and got to see his wooden house and even saw the spot where Kylie Minogue shot some of the video to her single 'Flower'.
2. Walk to Frenchman's Creek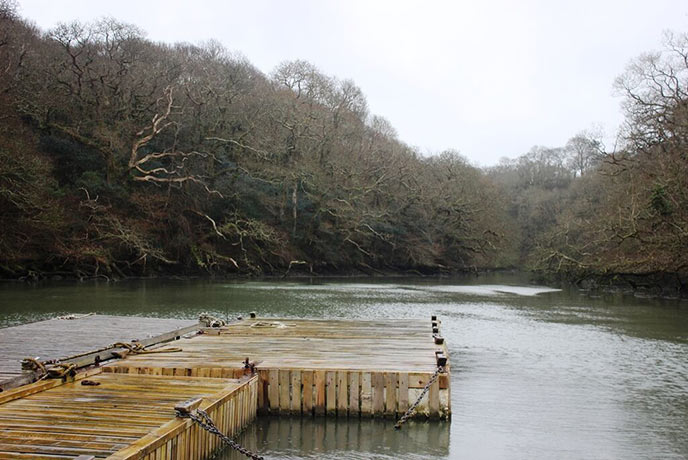 If you get a chance to explore Frenchman's Creek by cruise you should, but it's also great explored on foot. Here you'll get to revel in the atmosphere of the Daphne du Maurier novel Frenchman's Creek for real. Wander the shores and imagine the Breton ship, alluring French pirate and Lady Dona jump off the page and into the real-life inspiration behind the novel.
3. Try a local ale in the Shipwright Arms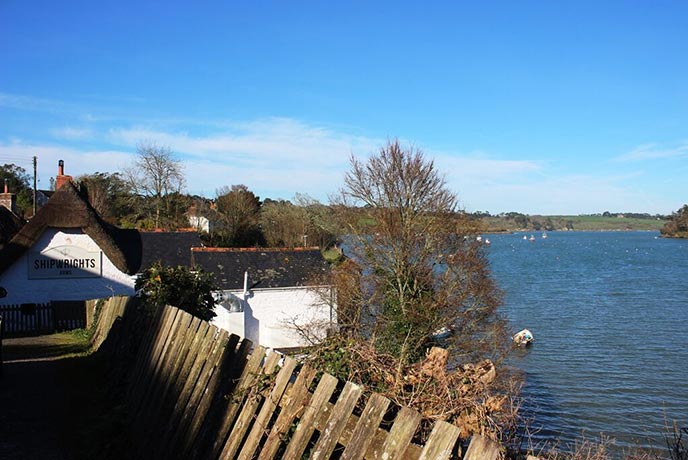 Once you're done exploring the pretty Helford village, pop into the Shipwright Arms for a pint of something local. You'll always find at least two local cask conditioned ales as well as local cider and a decent selection of wines, not to mention over 20 varieties of rum! There's also Helford apple juice, Origin coffee and Cornish tea on offer. If you're feeling peckish there is also a decent menu with plenty of seafood options. Visit at high tide and watch the river lap against the seawall or pack your binoculars and swing by at low tide where you'll be able to spot wading birds.
4. Explore Trebah Garden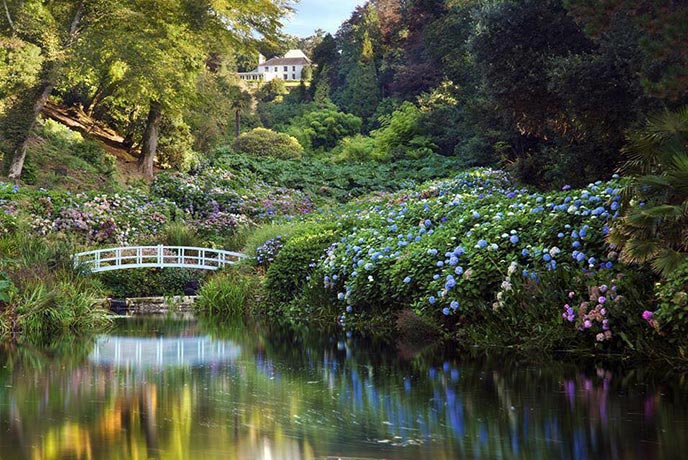 Credit: Trebah Garden
Just off the bank of the Helford River you'll find a 26-acre sub-tropical garden which you can explore with over four miles of footpath. The garden tumbles its way down to its very own secluded beach on the Helford River. If you visit this autumn you can expect to see the beautiful Hydrangea Valley come alive and in the winter the champion trees look mighty as ever while plants from the southern hemisphere get a chance to say hello. The garden is also super accessible and has been voted in the Top 10 disability friendly days out in Cornwall. It's also dog friendly and open every day of the year from 10am. Plus, if you're visiting out of season (1st November - 28th Feb) you'll enjoy half price tickets!
5. Bosahan Cove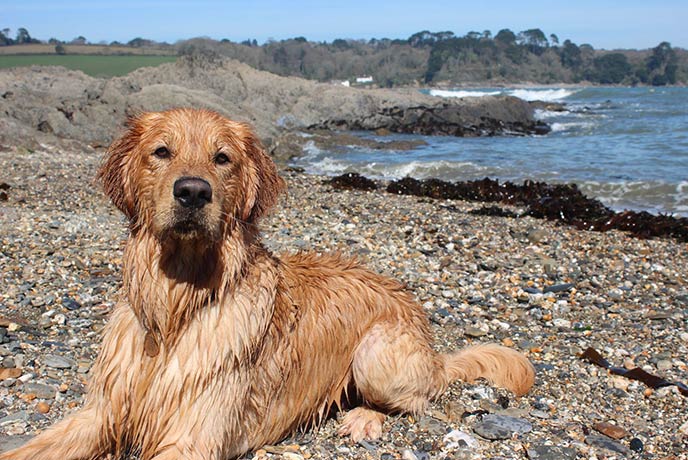 If you fancy a spot of exploring you'd do well to head towards Bosahan Cove. It's a 3 mile walk there and back from Helford village and along the way you'll walk along the river and through the woodlands, before eventually arriving at the secluded spot. The cove is backed by the ancient forest and subtropical gardens of the Bosahan Estate which is also worth a potter around.
Loved your tour along the Helford River? Take your pick of our holiday cottages and start planning your holiday now.