Positioned at the most southerly tip of the UK, surrounded on three sides by the sea and largely composed of wild arable land, Cornwall has a great natural larder. From the earth to the coast, there's an abundance of fresh produce. So it's unsurprising that the county boasts an array of truly incredible restaurants.
One such restaurant is The Cove at Maenporth, headed up by Michael Caines, a Michelin Star chef, awarded with an MBE for his services to the Hospitality Industry. He started his cheffing career working under Raymond Blanc and with Bernard Loiseau in Paris, before later opening Lympstone Manor, The Michael Caines Academy and making it to the final rounds of the Great British Menu.
Naturally we were very excited when we received an invitation to meet with him, eat at The Cove and learn more about his ethos there.
About The Cove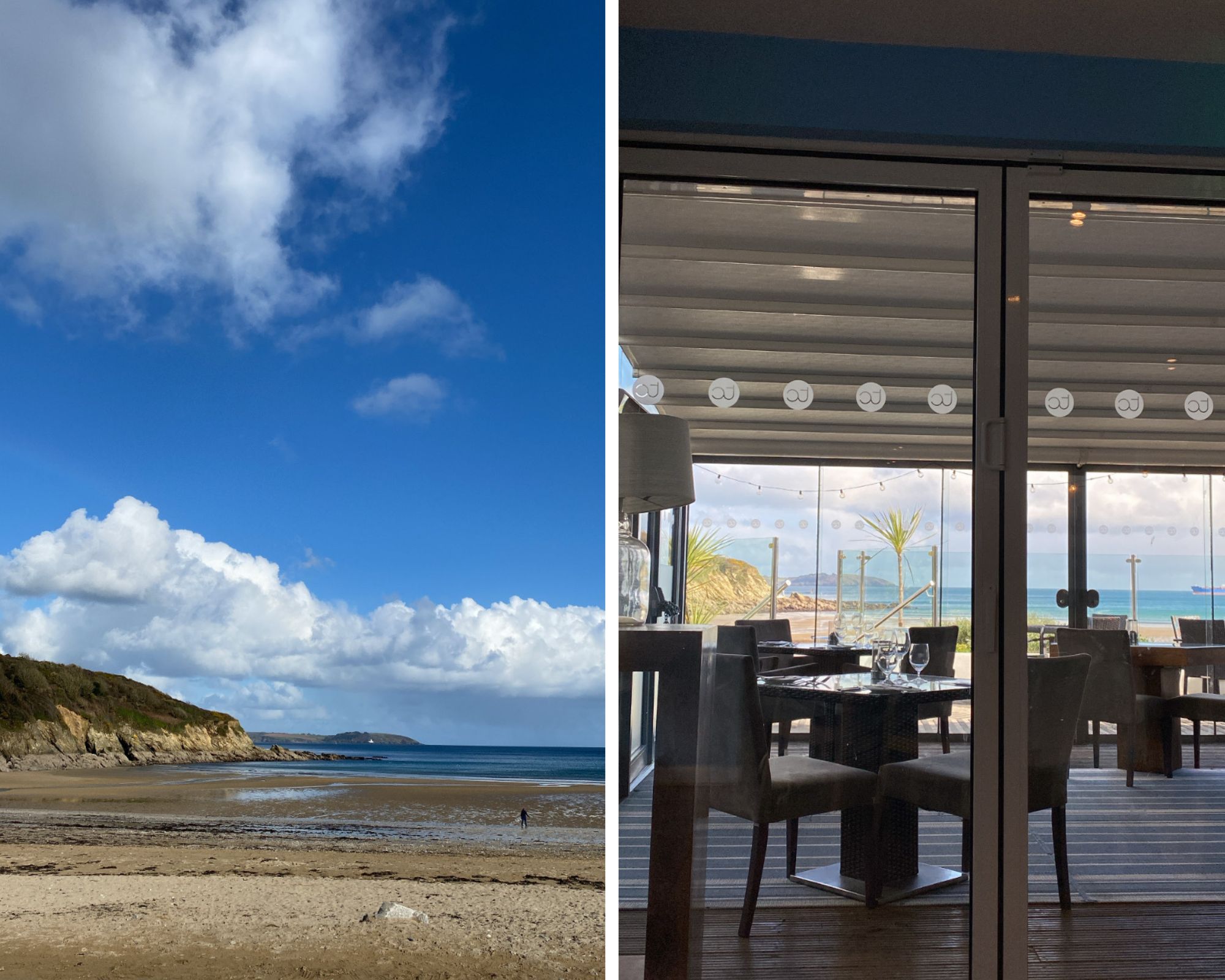 Situated atop Maenporth beach, The Cove restaurant has existed for just under 20 years. However at the start of 2020 Michael Caines took on the venture and made it his own. With stylish, coastal interiors, a glass-front open-air terrace and views that look out across the Roseland Heritage Coast, Pendennis Castle and St Anthony Lighthouse, it's hard to find another spot quite like The Cove.
Both dog-friendly and family-friendly, The Cove has an informal walk-in policy and a range of menus that cater to every occasion and dietary requirement. They do light bites, a casual a la carte, vegan and vegetarian menu, children's menu and a seven course tasting menu complete with optional wine flight. So whether you've been hiking the coast path, building sandcastles in the sun or dressing up for a special evening of fine dining, The Cove's got you covered.
Alongside this, they also have offers such as Early Bird Dining and a Sea-Noir Citizen Offer, and event nights like their upcoming 'Taste of Portugal' Wine Night, which will pair a seasonal menu with a selection of Portuguese wines that really showcase the great diversity and the quality of wine styles Portugal has to offer.
Dining at The Cove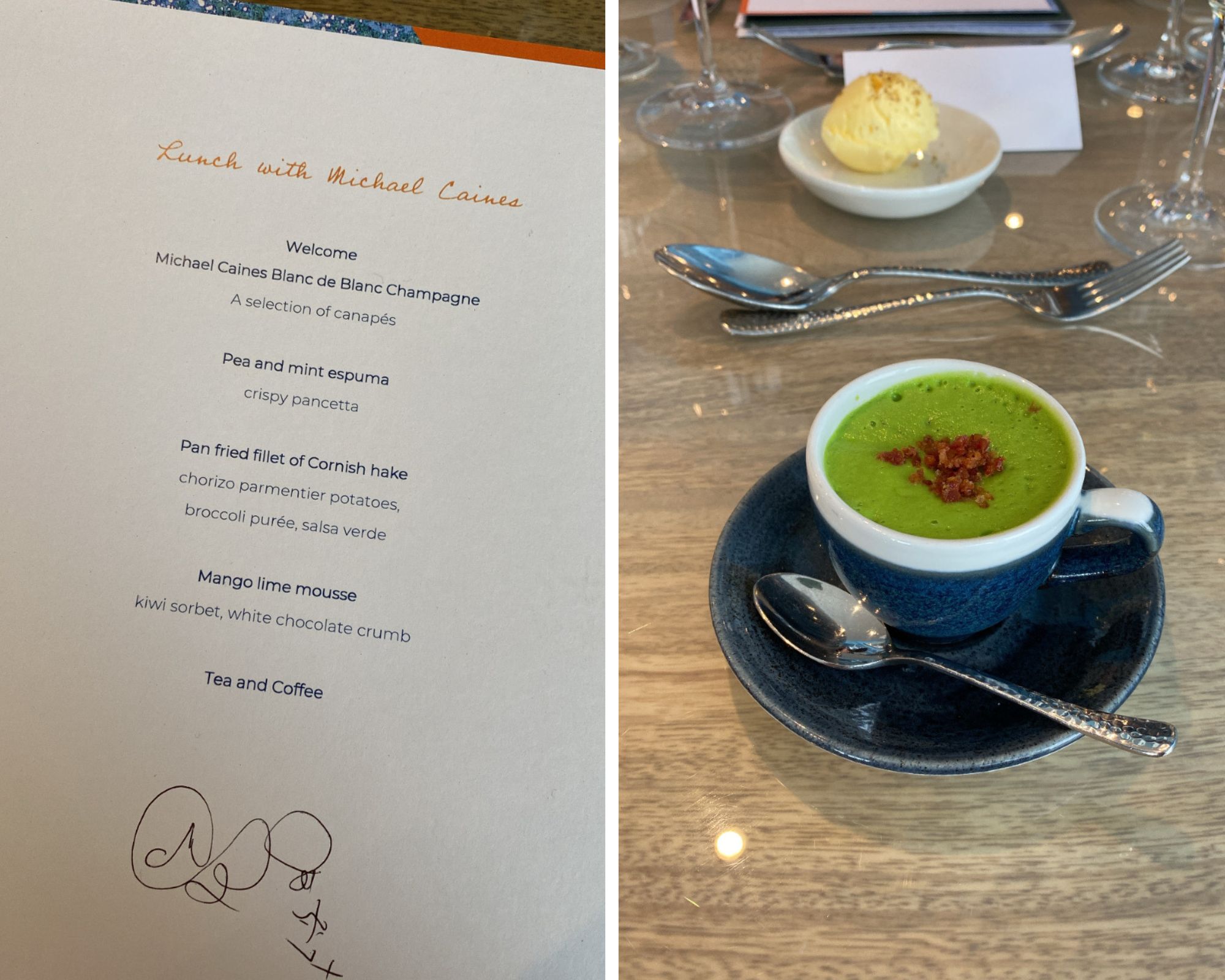 The day of our visit was dry and bright, so luckily our view of the beach was unobscured and glorious. The sand was golden, the sea was shining and because it was a Wednesday lunchtime in February, the beach was beautifully deserted. If you've ever wanted a beach to yourself a la Poldark, come to Cornwall in the winter - locals' tip!
Shortly after arriving, we enjoyed a glass of champagne and a selection of canapes as Michael Caines talked us through his concept at The Cove; the menus, the location, the team. It was clear from the passion he spoke with and the detail he went into, that every aspect of his restaurants are thought through with particular regard to the experience of his diners and his team.
Following this introduction, we were seated in the main restaurant. Although situated just behind the terrace, it still has excellent views out over the beach and is also much warmer in February! Here we tucked into a starter of pea and mint espuma with crispy pancetta, followed by a main of pan-fried Cornish hake with chorizo parmentier potatoes, broccoli puree and salsa verse. And for dessert (our favourite course) was a mango lime mousse with kiwi sorbet and a white chocolate crumb. We finished this off with a cup of coffee and a leisurely walk on the beach.
Days Out in Falmouth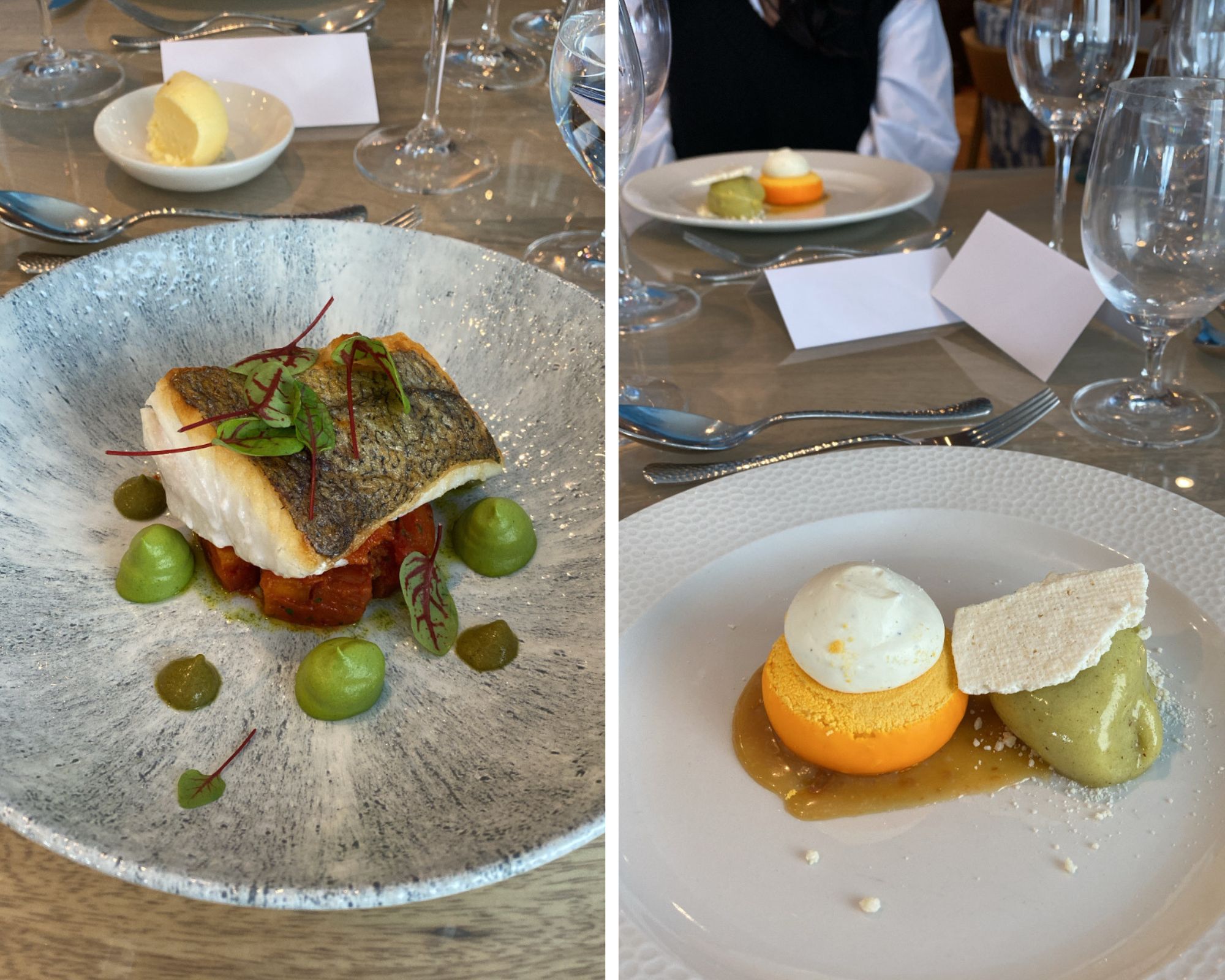 Just around the headland is the harbour town of Falmouth. Whether you're staying locally or just visiting for the day, we'd recommend starting with a coffee from Espressini and fresh pastries from Stones Bakery. We'd then wander along the old high street and peruse the books in Beerwolf. Probably stop at the Polytechnic Society for a film or exhibition and then go for a dip at Gylly beach. For evening food we'd recommend Verdant Seafood Bar and wine specialists The Orgia. But if you're just after drinks, then head to Chintz, which really feels like Falmouth-culture summarised or the Polytechnic's coffee-shop-come-cocktail-bar Solskinn, who are known for the best espresso martini in town.
The Michael Caines Collection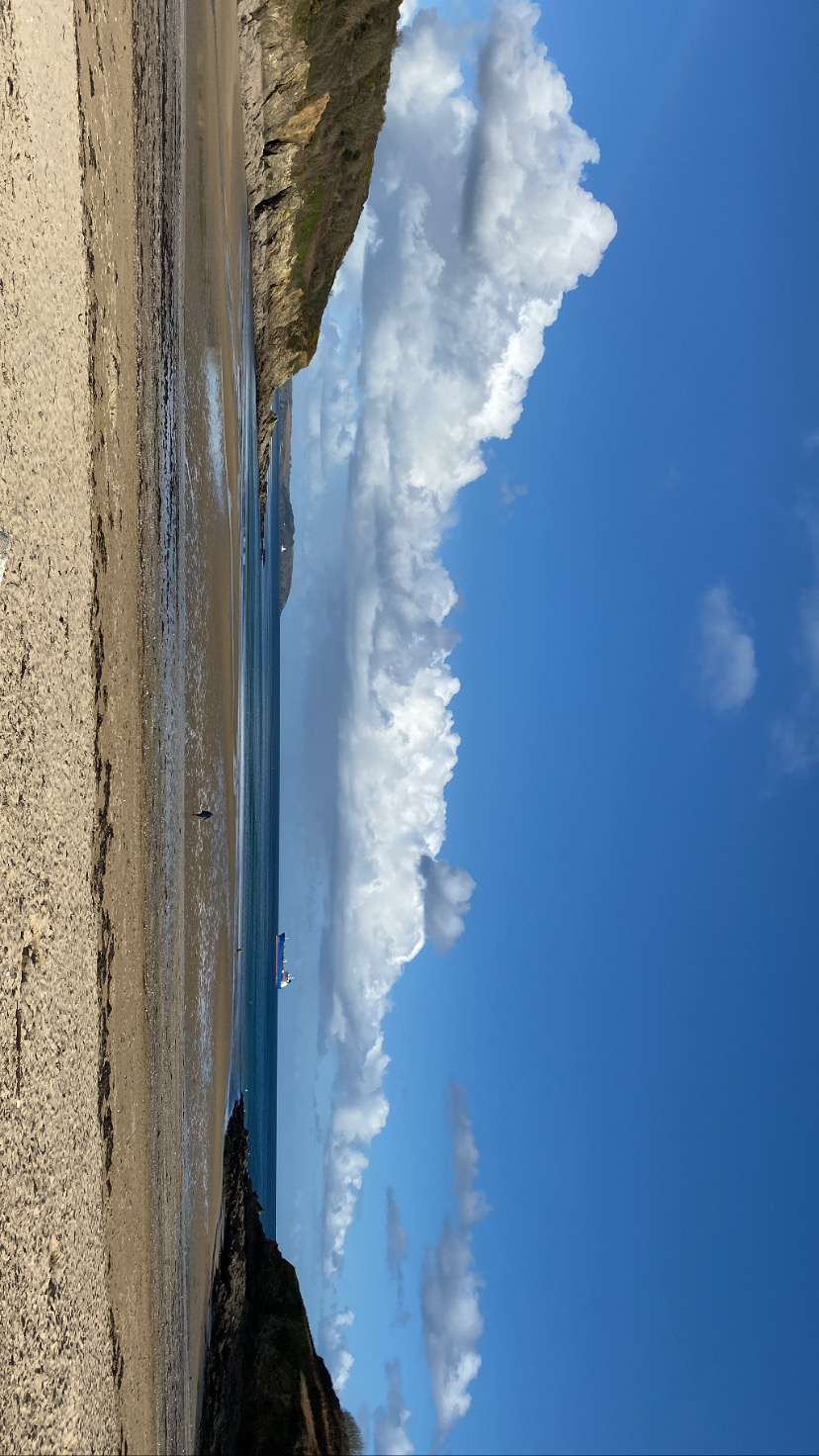 In addition to The Cove Restaurant, Michael Caines owns and operates The Harbourside Refuge in Porthleven, Mickey's Beach Bar and Cafe Patisserie Glacerie in Exmouth, and the Michelin-starred Lympstone Manor Restaurant also in Exmouth.
Why not explore our coastal cottages in Porthleven, Falmouth and Exmouth, and start planning your foodie break now!