My Perfect Padstow Day
The north coast of Cornwall has all the ingredients for a fantastic UK break: beautiful sandy beaches, fab family friendly holiday cottages, cliff top walks and great fish and chips. Throw in a scenic cycle path across the Camel Estuary and you are onto a winner!
Padstow is one of my favourite places to visit on a sunny day and despite the influx of tourists during the summer months, the pretty little port loses none of its charm. Car parks in Padstow can be busy in the height of August, so I've always thought of the Camel Trail as the ideal way to travel there. It's a beautiful traffic-free trail following the route of an old disused railway, making it fantastic for family cycling as it's a smooth surface and virtually level all the way. In total, the route stretches 17 miles (one way) linking Padstow to Bodmin, but we always park up in Wadebridge - the ten mile round-trip is enough for us!
Due to its popularity, it's best to make an early start. We pack up the car, carefully loading our bikes onto the rack. It's been so long since I've ridden a bicycle I feel almost giddy with excitement. The Camel Trail is quite exposed without much shade; so we're always sure to take lots of sun cream and water with us. The best place to park in Wadebridge is just behind Lidl. It's just a stone's throw to the start of the path, where you'll find some public toilets – very handy as it's a 5 mile ride to Padstow without any rest stops – and from here the trail follows the sandy shores of the Camel Estuary with views of creeks, sandbanks and rocky shores.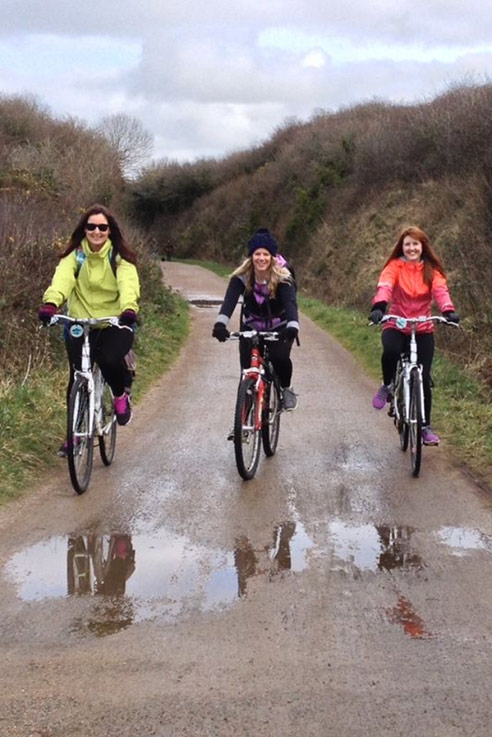 It takes us a leisurely hour to get to our bustling destination. Beyond getting from A to B (whilst subliminally exercising!) cycling has that unique ability to make me feel like a child again. With the wind in my hair, blowing the cobwebs away, I've found myself really enjoying this ride. Blue skies, sunshine and the glistening estuary all contribute to my good mood. Everyone seems to be in good spirits.

We pass families who've brought their own lunch and I think to myself 'what a great idea' – there are plenty of secluded picnic spots where you can eat your lunch tucked away from the trail. The views are breathtaking and we inevitably pit stop for a couple of photo opportunities along the way.
As we approach picturesque Padstow bike racks line the quay's edge, so we lock up here and walk the rest of the way. Pretty slate-clad houses and pastel cottages crowd the quay and behind the harbour, the cobbled streets are lined with taverns and beautiful art galleries. Rock – with its two-Michelin-star restaurant, sailing club and lively Mariner's Rock pub – lies just across the water.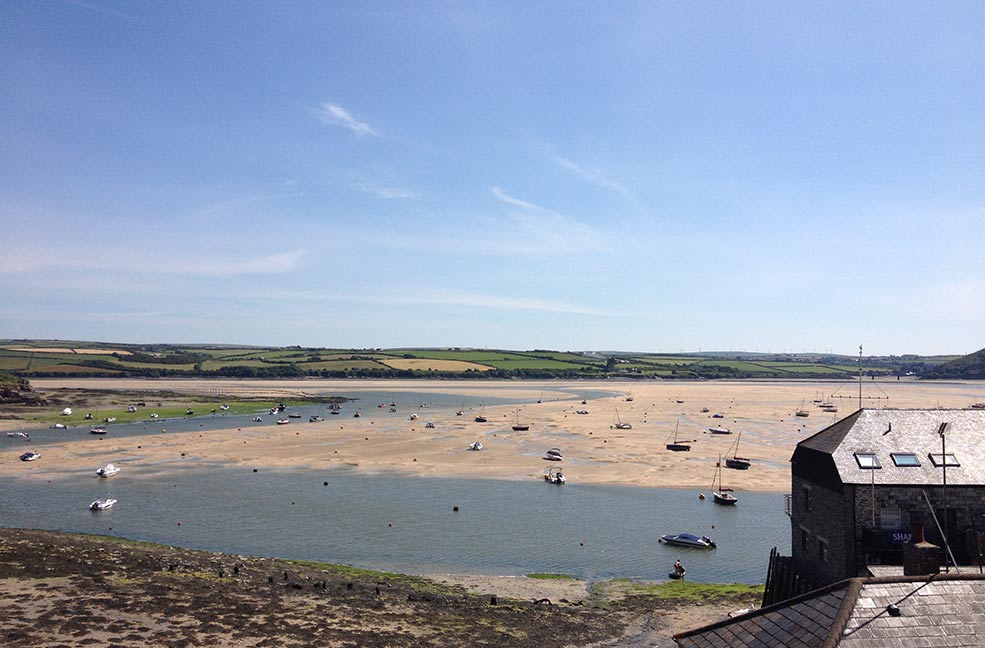 The presence of beaches may not be obvious to the casual day-tripper, but there are plenty of little coves nearby. Whatever the state of wind or tide, it's possible to find a sheltered bay in which to sunbathe or swim. If we have time to spare we always nip across to the gorgeous Daymer Bay. It's slightly off the beaten track, about a half mile walk along the sands from Rock, but it's well worth the ferry fare (£3 return).
In Padstow itself, there are restaurants a-plenty. An abundance of eateries to whet every appetite. I always find it so difficult to choose. We never plan far ahead enough to actually think about booking a table in advance, so we often end up with a pasty and a pint on the quayside. There's a refreshing variety of traditional pubs serving local ales: The London Inn, The Golden Lion and The Old Harbour House to name but three. I love to sit on the harbourside watching the boats come in and out and all the people milling around with an ice-cold cider in hand. Bliss.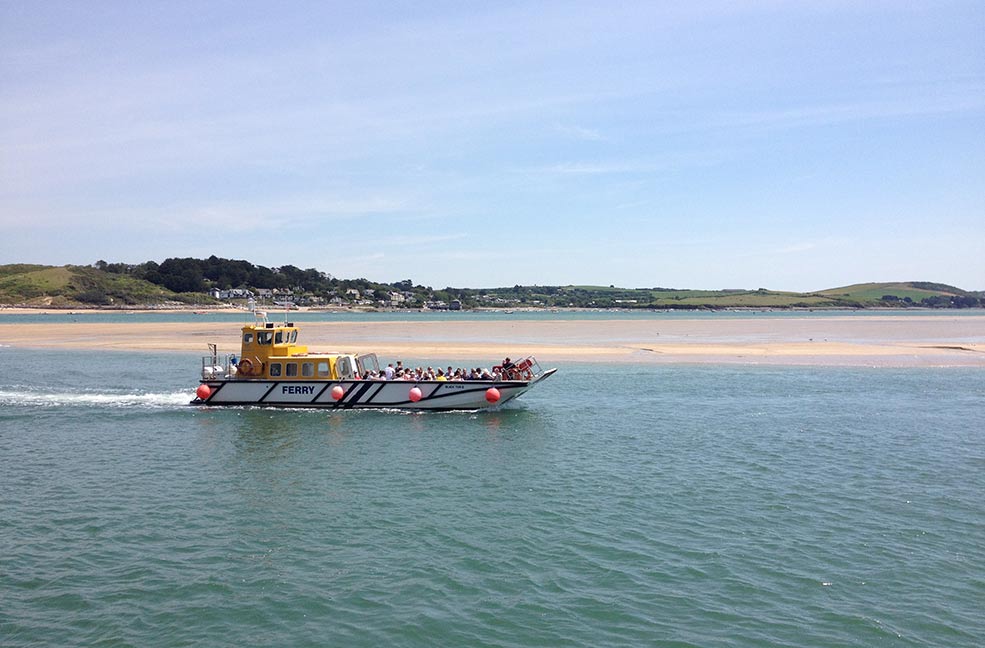 To work off the excesses of our Cornish pasties, we take a 15 minute amble up the hill to Prideaux Place – an Elizabethan Manor House set in beautiful gardens overlooking a deer park and the estuary – and then we find our way to Padstow's illusive 13th century church. It's steeple cannot be seen from the town centre, but if you head up Duke Street you're sure to stumble upon it. Our stroll finally brings us back to the quay, where we sample some delicious Roskilly's ice cream before making our way to the trail., having saved just enough energy for the cycle back to Wadebridge.
Top Tip: If you don't have your own bikes, don't worry – it's easy to hire them at any start point, but the best place in Wadebridge is Bridge Bike Hire. It's right on the trail and you can hire all manner of bikes: from mountain and tandem, to trikes, buggies and dog trailers too (children's bikes from £6, adults from £12). Helmets are free for children and each bike conveniently comes with a bike lock and repair kit, just incase you have a puncture along the way!