The jewel of the West, Pembrokeshire is one of those rare places where large swathes of natural landscapes remain untouched by human developments. Even in communities that have grown amongst its rugged folds, the people blend into their raw surrounds by making use of what nature has given them and adapting to their environments through fishing and farming. Full of history, rich in wildlife and diverse in habitats, it is certainly somewhere that buries itself in your heart and stays with you forever.
What are the best places to visit in Pembrokeshire?
Good question! If you are looking forward to your Welsh escape, there are some attractions that have to make it onto your bucket list, both natural and manmade. From formidable castles to fishing villages to gorgeous white sand beaches, here are some of the top places to visit in Pembrokeshire:
Pembrokeshire Coast Path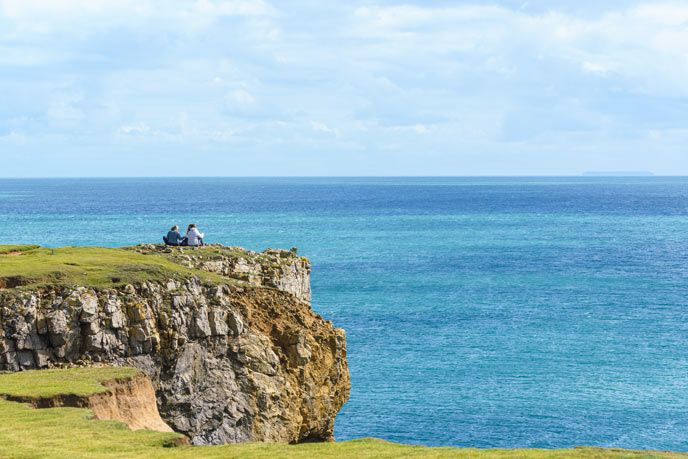 Not one destination but a rambling stretch of trail, Pembrokeshire Coast Path is on the radar of every keen walker and rated as one of the best in the world. Easily rivalling the South West Coast Path for its ludicrously beautiful scenery, the path follows the coastline for 186 miles and passes every type of coastal landscape, from limestone cliffs to red sandstone bays, and from volcanic headlines to Mediterranean-esque beaches.
Named after the patron saint of Wales, St Davids has been a haven for travellers and locals since the 5th century. Not only a designated conservation area, the pocket-size St Davids is also Britain's smallest city, home to a striking 12th century cathedral. Located next to St Davids Cathedral are the ruins of the Bishops Palace, a grand fortified residence which fell foul of the reformation. Visit these cultural hotspots, wander around the city, and then when you're ready to swap shops for shores, head to the nearby beauty spot of Whitesands Bay for picnics in the sun.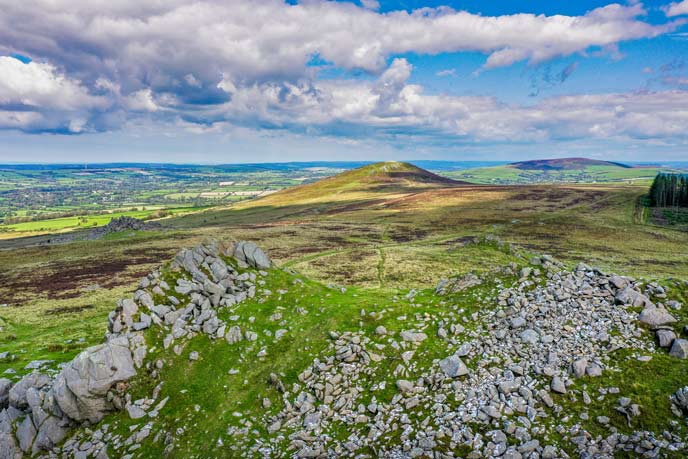 The skeletal remains of a Neolithic tomb, Pentre Ifan gives visitors a chance to journey 5,000 years back in time. Featuring an enormous 5-meter-long capstone suspended in the air by three upright standing stones, this New Stone Age monument is believed to have once been a burial chamber. Interestingly enough, it also happens that the monument's structure frames views of the Preseli Hills in the background, the source of the famous Pembrokeshire 'bluestones' which were used to build Stonehenge.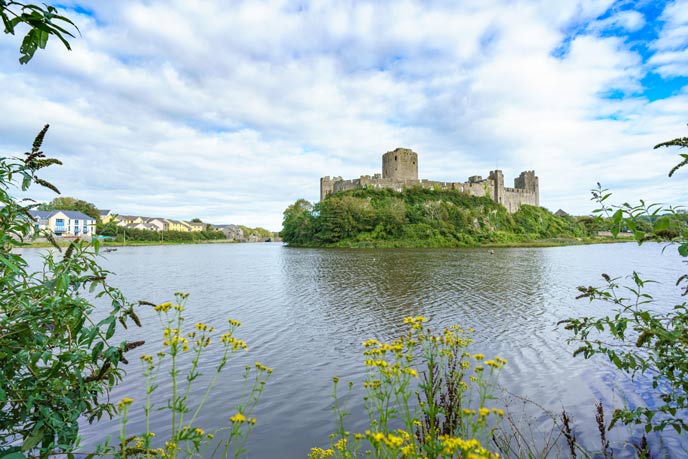 Pembroke Castle's long and intriguing history dates back to 1093, founded by Arnulf de Montgomery. The site of many skirmishes and, most famously, the birthplace of Henry VII, its natural defensive position allowed far-reaching views across the land. Today, the castle's existence is far more sedate and is open to the public to enjoy its many attractions, including an impressive 5-storey keep, complex gatehouse, historical displays, subterranean cavern, brass rubbing centre and more.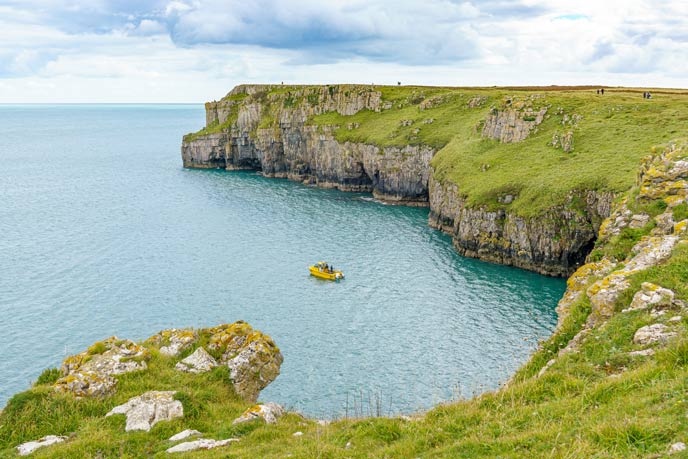 The Stackpole Estate is nestled between the villages of Stackpole and Bosherston and is managed by the National Trust. Encompassing 5 miles of farmland, woodland, beaches and lakes, it offers something for all generations throughout the year. A particularly lovely feature of the estate is the Bosherston lily ponds, a veritably idyll that pops with the changeable palettes of delicate water lilies in summer and provides sanctuary for playful otters.
Not to be confused with the city of Newport near Cardiff, Newport in Pembrokeshire is a picture-perfect coastal village in its own secret corner of the world. Frequented by royalty and much-loved by those in the know, its pretty houses are flanked by a mountain and estuary and overlook a huge sandy beach. Perfect for enjoying leisurely strolls along the shore and lazy hours on the sand, Newport will swiftly become a firm favourite.
Best enjoyed from the water on a boatrip, Ramsey Island is one of the top places to visit in Pembrokeshire for wildlife. Covering 640 acres of protected, RSPB-owned land, it provides safe nesting grounds for countless species of bird, including chough and peregrine. Throughout the year, the area's resident Atlantic grey seals can often be seen bobbing around the island and between May and September, whales and dolphins are regular visitors too.
Canaston Woods is an area of ancient mixed woodland and home to some of the best walks in Pembrokeshire. Crossed by numerous biking trails and footpaths, it is also bisected by a main path known as the Knights' Way. A time-old route that has endured the passage of centuries, you can retrace the steps of pilgrims of yesteryears along the Knights' Way and enjoy the beauty of this umbrageous setting.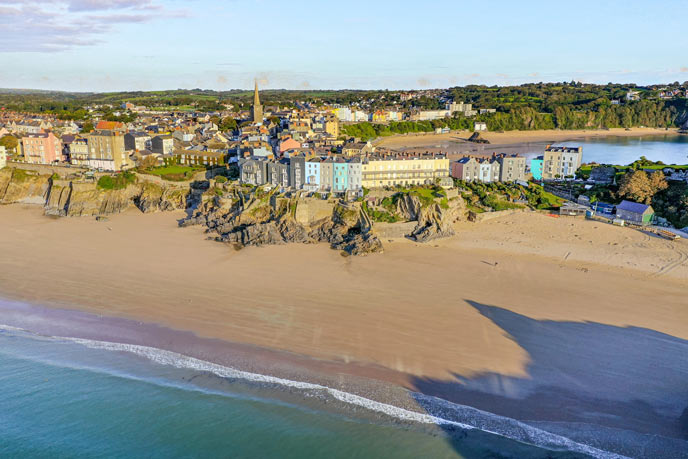 No holiday in Pembrokeshire would be complete without visiting the famous town of Tenby. Known for its brightly coloured houses, vast array of eateries, huge sandy beaches and well-documented lifeboat station, it really is a must visit. Meander along the town's streets and make your way to the seafront, looking out at St Catherine's Island and its larger neighbour Caldley Island, which is perhaps best known for its working Cistercian monastery.
A 13th century castle with a Georgian wing, Picton's award-winning castle and gardens make for a great day out for all the family. Take time drifting through the spectacular 40-acre RHS Partner Garden, discovering one of the best plant collections in Wales with rare trees and flowers from around the world. With both garden, woodland and lakeside walks as well as a maze and children's adventure playground, the hours will easily fly by here.
If these oggle-worthy places have whetted your whistle for adventure, then take a look at the best places to visit in Wales to make the most of your fabulous tour of Wales.
With so many great places to visit, you'll now need somewhere to stay. Check out our fabulous properties in Pembrokeshire here.