It's a hot topic for both locals and visitors to the duchy… Where oh where can the best pasties be found in Cornwall? Those who regularly eat Cornish pasties will likely have some strong opinions about where to go, and for those visiting, we urge you to do your own taste-testing!
Here at Classic Cottages, we've shared some of our favourite pasty makers and pasty shops across the county. From those dotted in Newquay and St Ives, to the most southerly point on the Lizard, there are plenty to choose from and we want to know who you think is best too.
The history of the Cornish pasty
First thing's first, a little bit of history surrounding the pasty. The word pasty comes from the 14th Century medieval French 'pie without a dish'. Pasties are well known for being the main food that Cornish miners used to eat while working. Filled with potato, onion and swede, they were affordable for families, but also calorific to give the miners energy. Occasionally there would be some meat in them, though this was uncommon at the time and usually only scraps. The pasty was shaped as a 'D' to make transporting and eating easier for the miners, so they could hold the crust with their hands (which were exposed to arsenic in the mines), and only eat the rest.
Believe it or not there are superstitions surrounding the humble pasty. Fishermen would leave their pasties ashore as it was 'bad luck to take a pasty on board'. And miners would leave a piece of pastry in the mines for the spirits, leading them to the bake house where they would ward off the devil as 'he was afraid he would get baked in a pasty'.
As time went on and the mines gradually closed, the county became an increasingly popular holiday destination and pasty shops started to pop up all over the place. They also started to cater for everyone with different tastes. Pasty makers now offer a huge range of options, from your original shortcrust and puff pastry steak pasty, to vegetarian and vegan pasties, along with some pretty unusual fillings in the mix!
So where can you find the best pasties in Cornwall? Here are our top suggestions:
With shops in Helston, Porthleven, Mullion and The Lizard, Ann's Pasties is one of the most talked about pasty companies in Cornwall, and with good reason. Following tradition in her family, expert crimper and owner Ann started selling pasties at a stall near Helston which turned into a shop in Porthleven, and expanded quickly from there. She now has her son Fergus on board, along with a passionate and talented crew at their base.
Ann's Pasties lovingly hand make the famous Cornish steak pasty, along with cheese and vegan pasties in a delicious flaky pastry. We can vouch that the cheese and leek pasty is particularly special. Dedicated to sourcing local produce within a 10-mile radius, you know you're going to get a wonderfully fresh and specially crafted pasty. If you want to try your hand at making your own, check out their recipe here.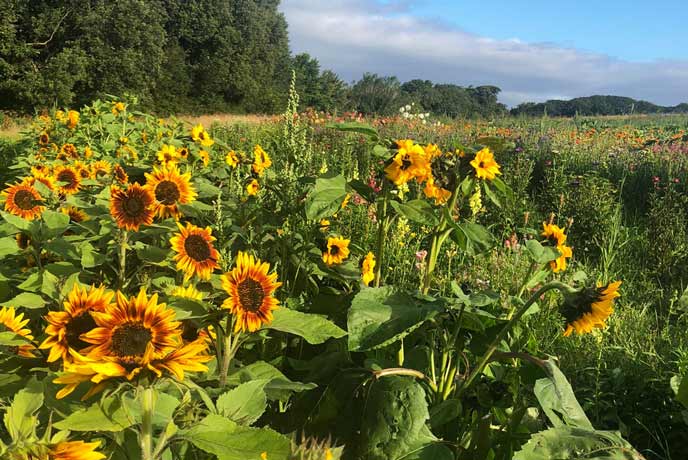 A really lovely independent farm shop owned by local David Webb and run by his family, with a passion for the very best produce. Gear Farm offers proper local Cornish Pasties that are consistently delicious and filled to the brim with quality meat and veg topped off with the perfect gravy. The ingredients are grown and produced on the farm and its neighbouring fields - you don't get much fresher than that! These pasties, along with the family grown veg and freshly baked scones that can be purchased in the farm shop, are value for money and a top favourite with the locals. Gear Farm shop can be found in St Martin near Helston in West Cornwall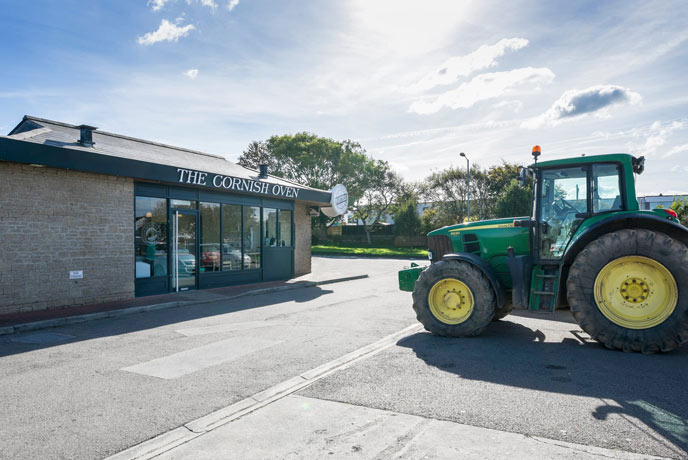 If you are after a top notch pasty with a sausage roll and a sweet treat too, then Cornish Oven is the place to go. With shops and vans dotted all over the county - Camborne, Pool, Scorrier, Illogan, Helston and Penzance - you're bound to come across one on your travels. Stocked up with a range of flavours and the choice between shortcrust and flaky pastry, there is something for everyone to choose from. You can also buy frozen pasties for your own supply at home, ready to pop in the oven. Cornish Oven is a lovely family owned business providing the community with the perfect bite to eat.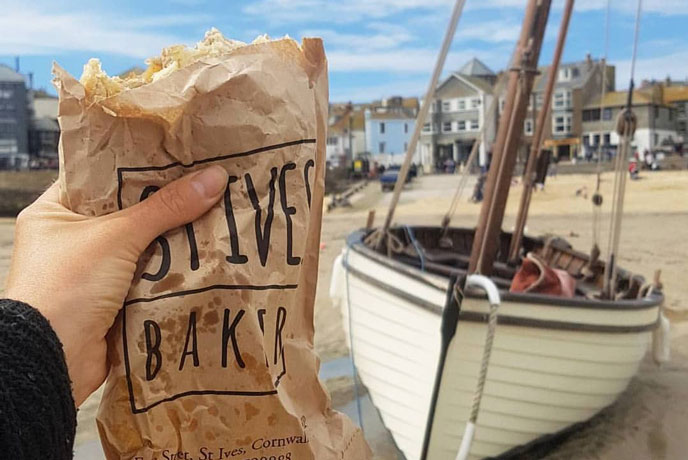 It doesn't get much better than eating a pasty while admiring a beautiful view. Luckily St Ives bakery is on hand to help you do just that! Open seven days a week, a range of pasties are baked throughout the day, and can be made to order with just an hour's notice. Pick up a chicken or cheese n' veg pasty and take it to one of the glorious beaches in St Ives, where you can then laze away the day or go for a dip. The bakery is also the perfect spot to grab a fresh loaf, with a range of artisan breads including sourdough, focaccia and traditional farmhouse.
You don't need to venture far with the magical St Ives as your base. See our range of cottages in the area here.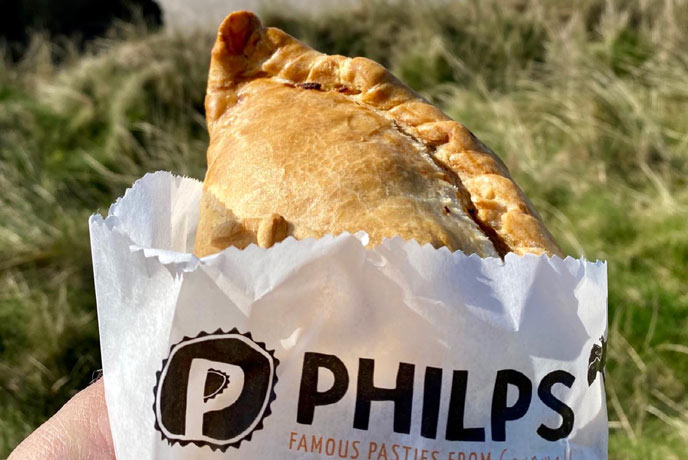 Another small chain of pasty shops located in the western area of Cornwall. There are two shops in Hayle and one in Marazion, Praze-an-Beeble, Camborne, Helston and Porthleven. Family owned (anyone else noticing a trend here?), Philps Pasties not only serve a range of pasties, including gluten free and vegan, but also offer salads, sweet treats and drinks - perfect for building a picnic to take on your day out. Philps is also the place to go if you are at home and have a craving, as they deliver frozen pasties all over the UK and within 24 hours.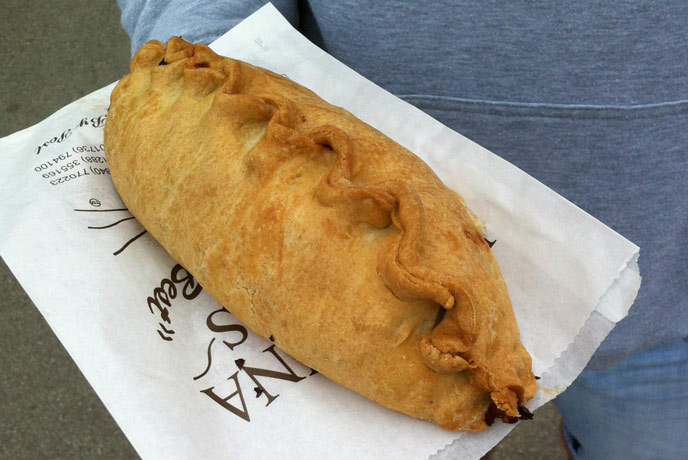 Found in St Ives, Tintagel and Bude, Pengenna pasties have been around a long time, first selling pasties in 1985. Offering a variety of flavours, including steak and stilton, lamb, and vegetable, there is something to satisfy all taste buds. Pengenna Pasties have restaurants on site in Bude and Tintagel, so you why not sit in and enjoy a cream tea too? Or, if you want to take your pasty to a scenic spot, you'll be spoilt for choice in any of these locations.
Top tip: Many of Cornwall's farm shops sell pasties too!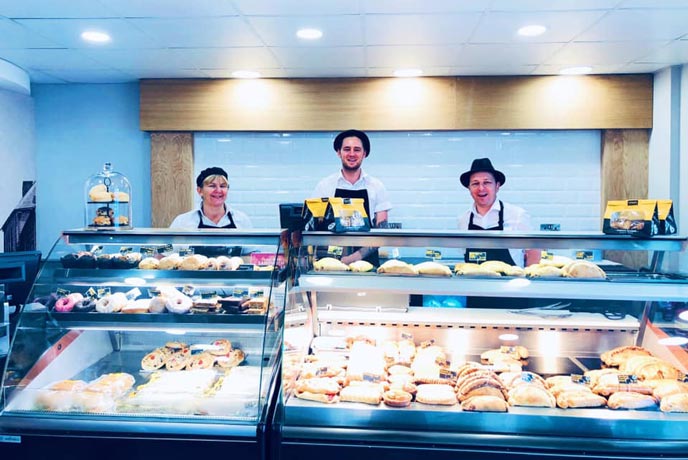 This pasty shop is peppered all over Cornwall and can be found in many areas, including Helston, Falmouth, Penzance and Truro. In fact, with over 20 shops, it's safe to say that Rowes has become a household name in Cornwall. They offer all sorts of goodies, including Cornish pasties and vegan options, as well as cocktail pasties if you're after a smaller bite. You can pick up paninis and sandwiches here too.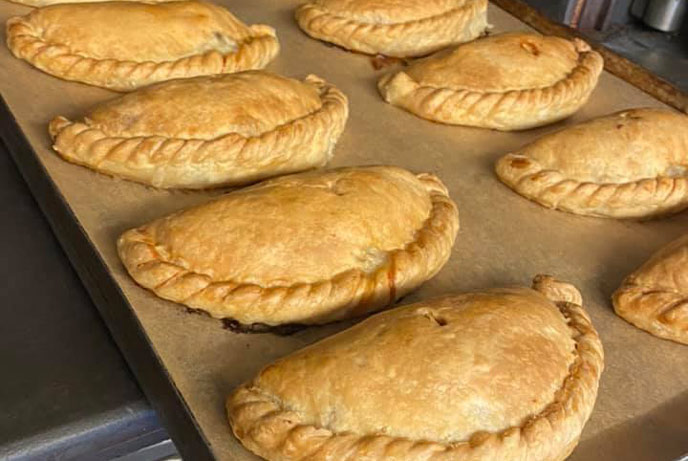 This pasty shop located in the centre of Newquay may be small, but it certainly packs a punch. Made down the road at Peter Morris Butchers, their Cornish pasties are much loved by locals and visitors alike, and are made with a top secret recipe which has been protected for over 40 years! Once you have your pasty, head to one of Newquay's world-famous beaches, just a short walk from the shop, or hop in the car to find one of our Cornish benches with a view. You can also order the pasties online, along with their jumbo sausage rolls and bacon & cheese turnovers.
Explore more of the striking North Coast with a holiday cottage in Newquay.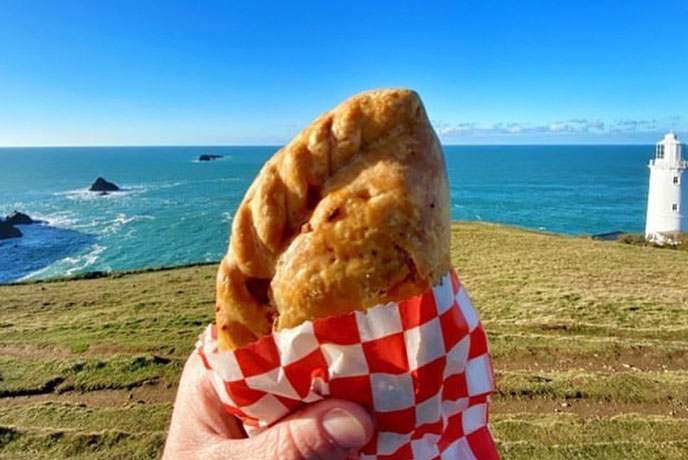 Based in North Cornwall, Malcolm Barnecutt Bakeries can be found in Bodmin, Launceston, Rock and Wadebridge, to name a few. It all began in 1930 in Liskeard, where Malcolm's grandfather Percy opened the very first bakery, before passing his trade down through the generations to Malcolm, and now his son James. With so much family heritage and well-tuned skills, you are guaranteed to get yourself an expertly crafted pasty, made with local ingredients such as Cornish Davidstow cheddar cheese. With a handful of cafes, you can sit in and treat yourself to one of their wickedly good cakes, or simply stock up to take on your adventures.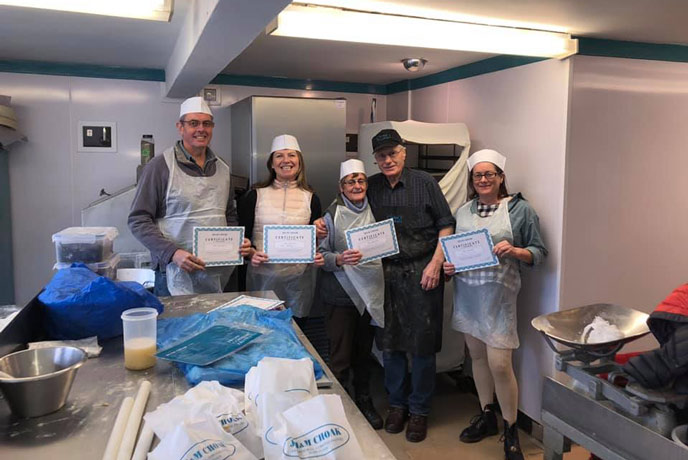 Have you ever heard of a party pasty? Well you have now. Choaks is home of the giant 'party pasty', a popular choice for events or a particularly hungry bunch, measuring in at 2ft x 1ft! It feeds approximately 15 - 20 people and is a real crowd pleaser. But don't worry, if you aren't quite that hungry while visiting Falmouth, you can grab a perfectly standard-sized pasty here too. The man himself, Charlie Choak, also hosts 'pasty schools', sharing his wisdom about what goes into making a first-class pasty.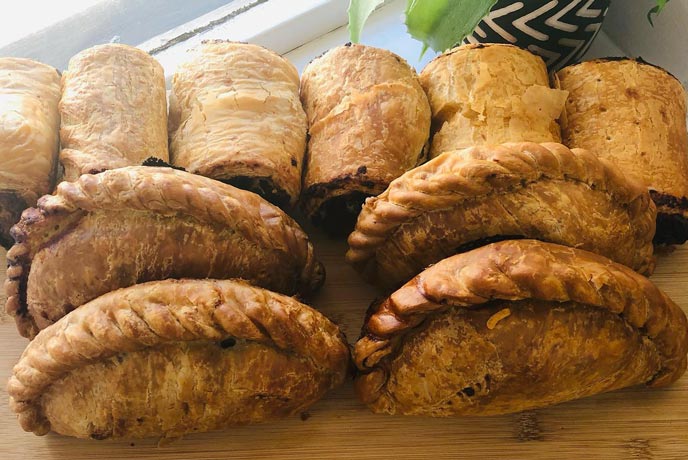 One of the oldest bakeries in the country working from the same location as when it first started in St Agnes, St Agnes Bakery cooks up a treat for your tastebuds. Supplied with only the best produce sourced from within the county, so you know you are supporting the community every time you buy their products. Choose from your traditional meat pasty, cheese and veg, or go for a veggie or vegan option to mix things up. St Agnes Bakery also bakes fresh bread and makes some delicious sweet treats.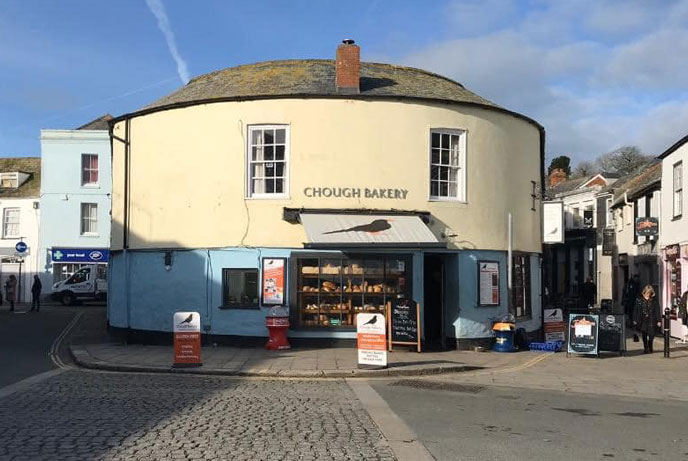 An award winning recipe refined over 40 years to get the flavours just right in their traditional pasties, Chough Bakery can be found in the heart of Padstow. Supplying you with the traditional Cornish pasty, three cheese and onion, chicken with bacon and cheddar, and steak and cornish blue pasty. Purchase in store or online and get frozen pasties delivered straight to your door. Choughs Bakery is also perfect for those looking for a sweet treat box filled with Cornish goodies like the humble cream tea.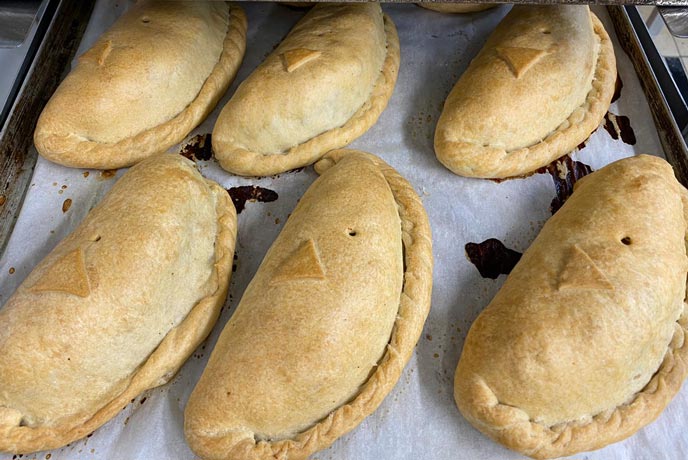 Hampsons of Hayle is actually a butchers that sells some fabulous produce. Their pasties are made in house and from local produce, making sure they all pass the most stringent of taste tests. Available hot and cold, sizing from small to large, and with a variety of flavours including minted lamb, steak and kidney, breakfast, and of course traditional, there is something for everyone. Based in Hayle near St Ives, the pasties are available daily and are also perfect for freezing to enjoy at a later date.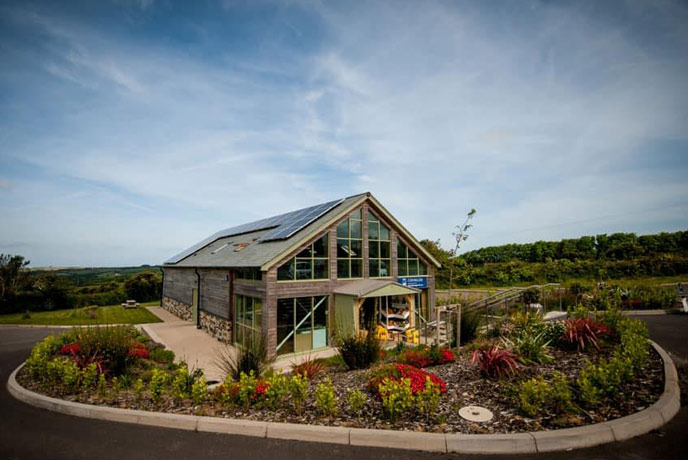 Based in Scorrier, this farm shop sells quality meat, veg, everyday ingredients and of course pasties. The pasties are available fresh in store and frozen online for delivery to your home. There are your traditional steak pasties available alongside vegetable pasties (containing animal fats) and steak and stilton pasties. Recommended by the Cornish Pasty Association as a 'genuine Cornish pasty' maker these are well worth a try.
Pips Pasties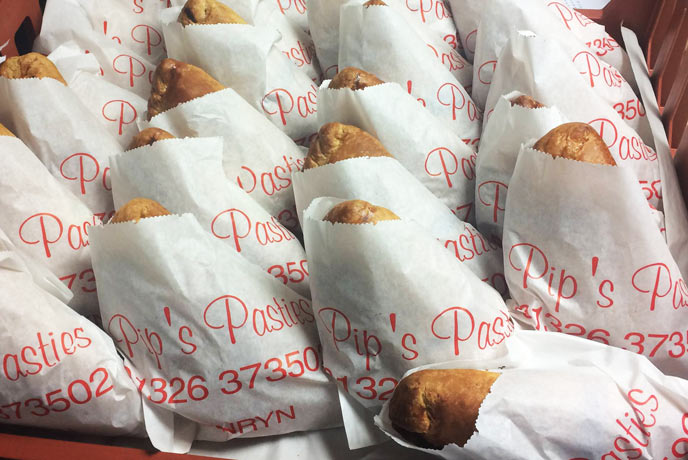 Based in Penryn near Falmouth, Pips offers a variety of flavours in their pasties, from your traditional steak, to chicken, lamb, veg, tikka(!) and cheese with veg or bacon. Once a week they also offer gluten free pasties and serve up a scrummy breakfast every morning. Enjoy your pasty by the waterfront at the bottom of town, or head into Falmouth to sit by the beach or in town at your favourite spot.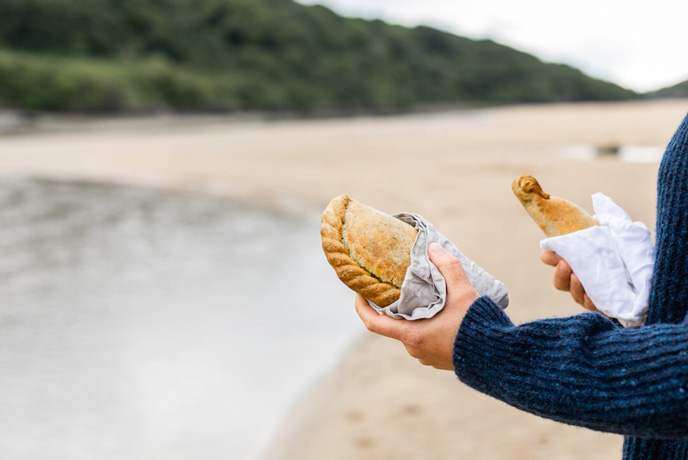 Dotted around the country, Cornish Bakery allows you to get your fix of Cornwall wherever you are, plus you can order online to get pasties delivered to your door. Cornish Barkery sells sweet and savoury pasties, satisfying all hungers. Choose from traditional steak, steak and stilton, vegetable, bacon leek and cheese, cheese and onion, sweet potato and feta, and for sweet, apple rhubarb and custard.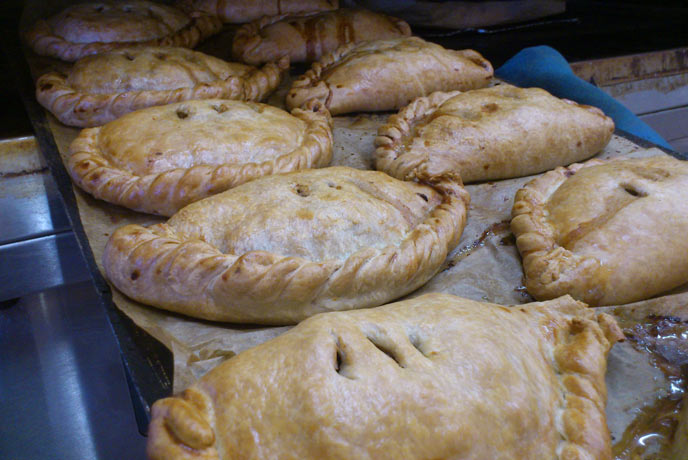 Satisfying bakery cravings since 1978 in the heart of Cornwall in Redruth, Prima Bakeries serves everything Cornish from saffron cakes, hevva buns, and cream teas, to the Cornish pasty along with numerous other sweet and savory treats. The pasties are available by post, partnered with the Cornish Hamper Store, and you can choose from traditional steak, vegetable, cheese and onion, and bombay potato. They also offer gluten free and flaky pastry pasties. Prima supplies their goods up and down the county, so you can grab a pasty from plenty of convenience stores, as well as cafes and restaurants.
Wherever you find yourself in Cornwall, you can rest assured there will be a pasty shop nearby to fuel your exploring. Have we missed one? Let us know about your favourite pasty!
Take a look at our selection of cottages across Cornwall and start planning your perfect trip.