Back in 2013 we scoured the countryside for the most lauded and unsung benches. Now we are in a time where you may not be able to trundle along to these places as normal, we thought we'd dig this out of the archive and take you there, and tell a few tales along the way too. You will notice the photographs used are a little, what we like to call 'old-school' looking. This is because they have been taken from our original print publication creative and although they may not be crystal clear we wanted to include them to help paint the picture.
Oh, for a seat. Whether it's to tie a bootlace, feed a baby or swig a hipflask, there are some seats that do it and some that don't. We have pulled together some of our favourite sitting spots. In truth, the list changes with the seasons, so we've made some of them less literal and more liberal, just so you get the gist to find and name your own favourite bench.
1. Puslinch Bridge
Yealmpton, south Devon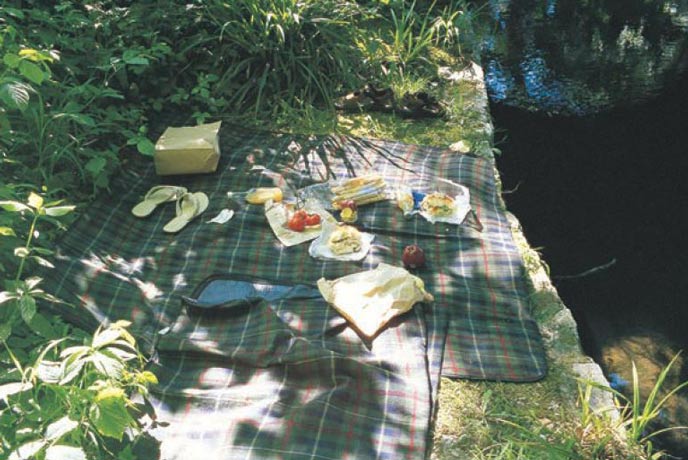 At the head of the River Yealm, queues of butterflies and a commonwealth of wildflowers mob the bench near Puslinch Bridge. Spread out a blanket on the bank, dunk your toes in the water and let nature irrigate your weary soul. This is an area of outstanding natural magic.
2. Hawker's Hut
Morwenstow, north Cornwall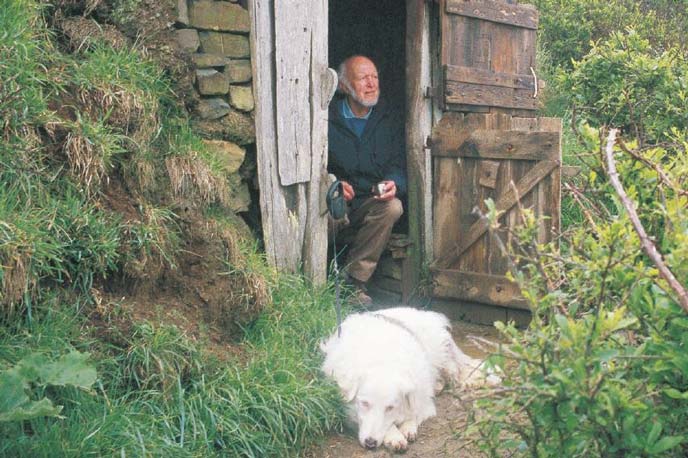 A thousand couples have cut their initials into this tiny shack that looks like it was thrown at the cliff by a Celtic god. The hut, fashioned from driftwood by Parson Hawker, a poet-come-priest, is now under National Trust care. On a good day you can see past Tintagel to Pentire and with a pair of binoculars, the sheep on Lundy Island.
3. Cot valley couch
Far west Cornwall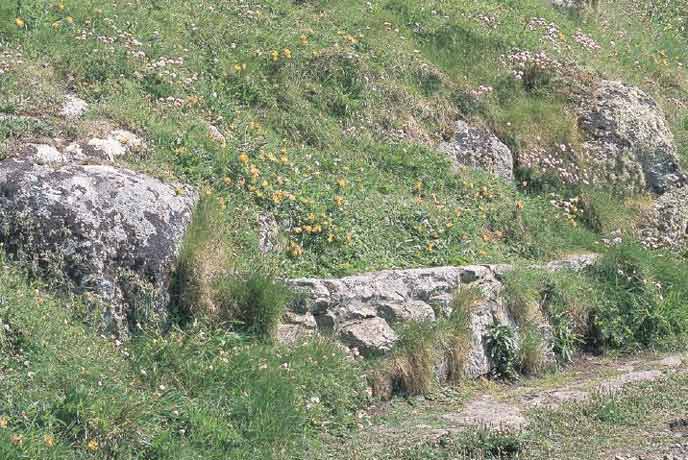 Naturally upholstered, this throne celebrates over 600 years of existence. It comes and goes with the thrift, and is actually easy to miss such is the jaw-drop scenery that cascades down from its ankles into the sea at Nanven where the exposed rock resembles the moon. From St Just, take Bosorne Road opposite the school and weave down to the sea, park up and amble left up the coast path for a quarter of a mile-ish.
4. Hexworthy log
Two Bridges, Dartmoor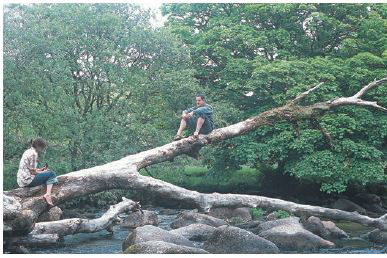 Nickname: The Wishbone
Formed during a stormy night, this bridge across the river Dart resolves any tiff or huff between two people. In fact, some even say, smoothing over your niggles and bickers whilst perched here, guarantees a lifetime of happiness...
5. Bass Point lookout marker
The Lizard, south west Cornwall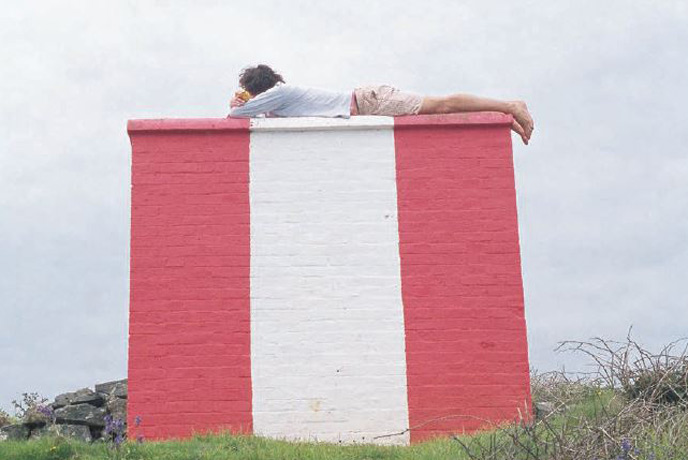 At seven feet high, this lofty chaise longue needs a leg up, or an impromptu ladder. Yet even sitting on the turf at the base you get a sense of what's it like to be a gull. With its sister nearby Church Cove, these red beacons form a triangle with a lethal reef to alert fishermen.
6. Stairways to heaven
Northcott Steps, north Cornwall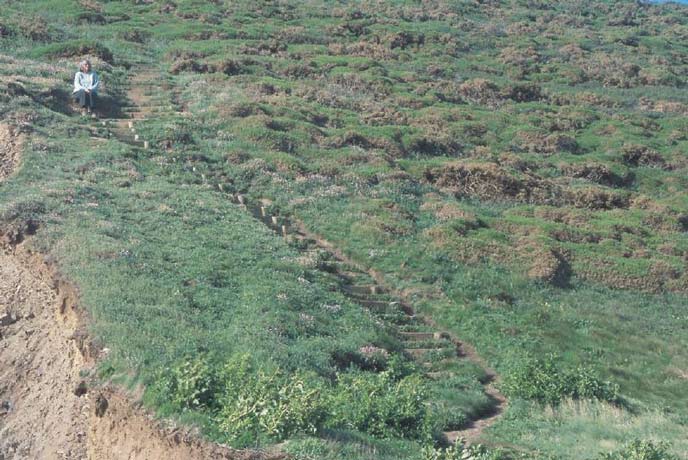 The South West Coast Path is lore unto itself. It is laden with sacred seats and steps, at least one for every star above you.
7. Ferries and other moving benches
Helford River and Dartmouth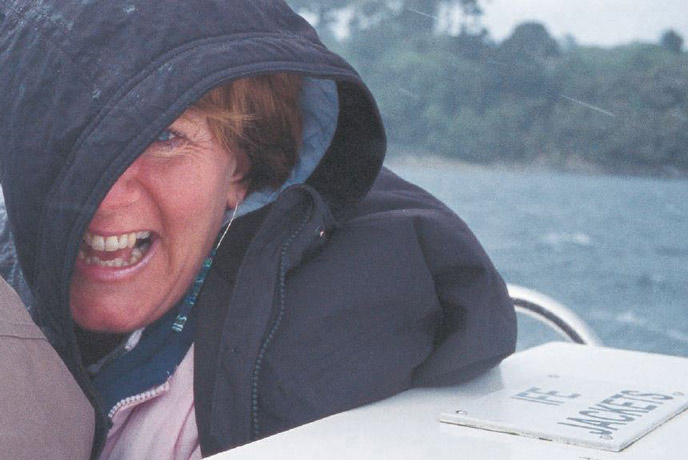 Even on an evil date, a seat on a boat is a joy. There's something about the bobbing up and down as you scuttle along on the water that brings the bench to life. Here's our crash-course in boat-benches:
1. Water taxis are open-air baths. Sit at the back, face the way you're going and bear the full brunt of the spray. It's great.
2. Beware the fisherman's bench. A day out sitting in a boat feathering for mackerel off Seaton or elsewhere makes you glad to be alive. Just make sure you wear old kit.
3. Most rivers down here are tidal. Ferrymen can knock off early if the ebb and flow conspires against them. Have a tide timetable handy.
8. H-Bench
Golden Cap, Dorset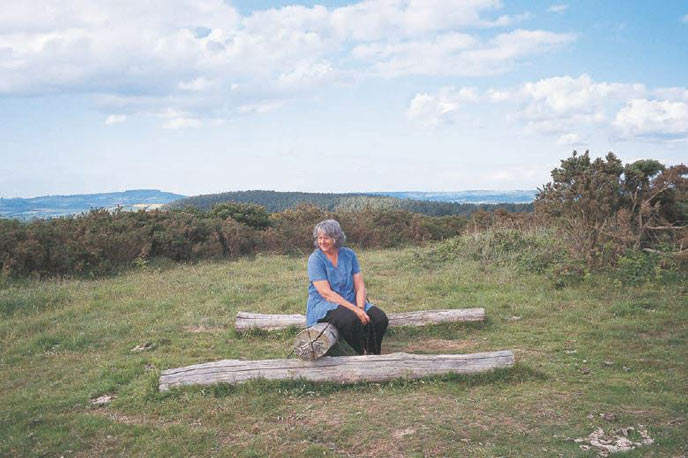 Sedately perched at 191 metres on the highest sea cliff along the south coast, this delightful arrangement feels like the remnants of a medieval catapult. Mary loves this spot, as do her dogs. She's less fond of the 40 minute slog to get up there, although the view compensates. On a clear day, you can see France. With the right wind, you can just about smell it too.
9. Tarka Trail
Okehampton to Barnstaple, north Devon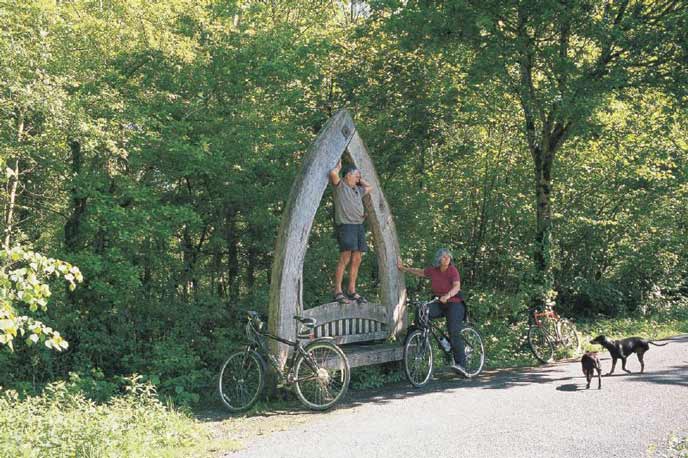 Immortalised by Williamson's Tarka the Otter, this 35 mile trail runs along a disused railway line from Okehampton to Barnstaple. Along the way Sustrans has ingeniously and poetically commissioned artists to create a series of benches. They all function as a resting place, waymarker or shelter. Some are beautiful, some are funny, some are totally bizarre. Together they form an open-air sculpture gallery that you can digest at your leisure on a bike.
10. The Flotsam Throne
At a cove, wood or moor near you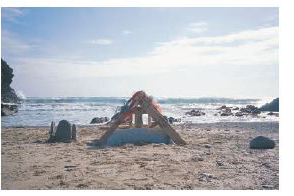 (As you may have already gathered, the photographs used have been taken from one of our publications. Although they may not be like the crystal clear we are so used to now, we wanted to include them to help paint the picture!) so the Build your own bench in three easy steps:
1. Find a place you'd like to sit and rule. Ensure there are plenty of stray materials (e.g. driftwood, granite slabs, rope) or bring your owner
2. Wedge/lash/lean the wood/stone/rope together with a sturdy base for your backside.
3. Pluck straws fro King and Queen and whistle a rhyme until wind or waves breach the bow.
We hope that took you on a little