From sup-ing on paddleboards to sipping on Champagne, the world is your oyster when it comes to St Mawes. (As it happens, there are lots of actual oysters too…). Dive into the action or treat yourself to some well-deserved R&R for a holiday you'll want to repeat again and again.
The splintered streets of St Mawes wrap themselves around the eastern tip of the Roseland Peninsula in South Cornwall, wending their way through one of the most beautiful destinations in the county.
A blissful bubble in which to escape, this picturesque fishing village – known for its traditional fishermen's cottages and polished charm – is full to the brim with things to do that will make you wish you could draw your holiday out that little bit longer. Here are just a few...
Walks
St Anthony Head Walk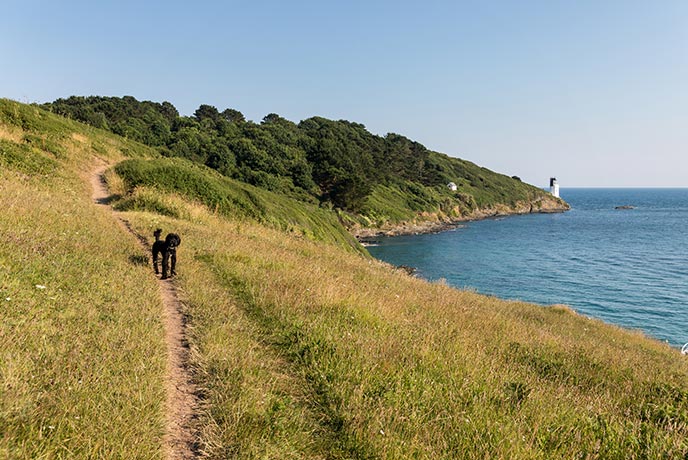 This 5-mile walk showcases the best of land and sea to give you a real taste of the Roseland Peninsula. From St Mawes, you cross the Percuil River (no need for armbands – there's a regular ferry) and pick up the South West Coast Path to round the headland. Taking you past Cellar Beach, around St Anthony Head and close to St Anthony Lighthouse, it boasts all kinds of eye-catching sights and views that delight along the way. Moderately difficult, it does include some steep ascents and descents, though there's nothing overly challenging.
St Just-in-Roseland to St Mawes Circular Walk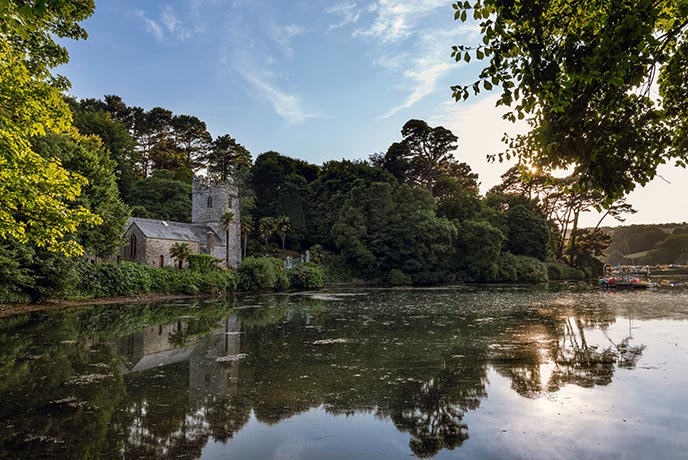 A Cornish walk that you can start and end in St Mawes, this 6-mile circular route follows the flow of two rivers, the Carrick Roads and Percuil River, as it traces either side of the eastern leg of the peninsula. Encompassing many of the area's highlights, the route skirts past hidden coves, leafy creeks, historical landmarks and, a real highlight, St Just in Roseland church. In a sheltered nook shouldered by swaying palms, this church was described by the poet Sir John Betjeman as "to many people the most beautiful churchyard on earth".
St Mawes Headland Walk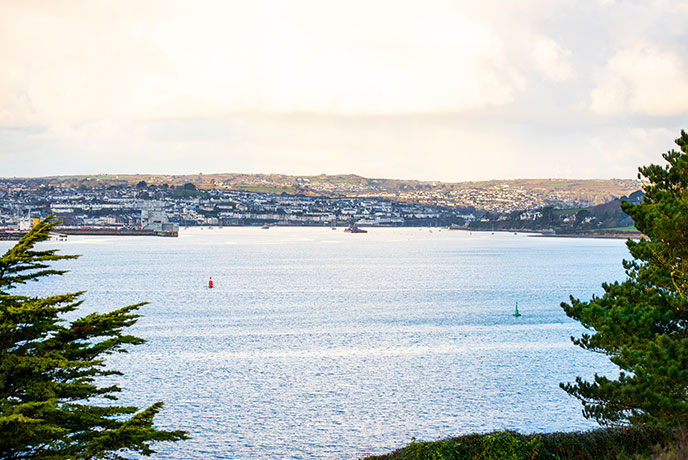 If you'd like to familiarise yourself with the scenery around St Mawes but don't want to commit yourself to a day of walking, then you might be interested in this 3.5-mile walk around St Mawes Headland. A circular walk that loops around the village and its surrounding country and coast, this moderately challenging ramble rewards you to stunning views across Carrick Roads and over towards Falmouth. Best of all, as it starts and finishes in St Mawes, you can look forward to the village's cafés, pubs and restaurants upon your return.
Attractions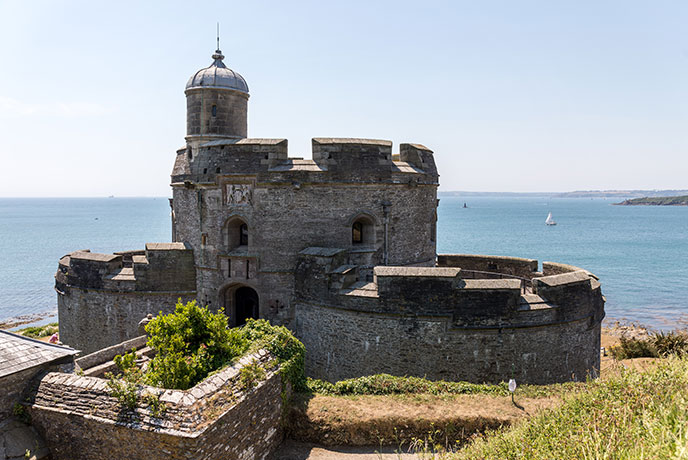 The cloverleaf castle of St Mawes is one of Henry VIII's best preserved coastal artillery fortresses in existence in the UK. Along with its twin castle at Pendennis Point, it was originally built in the 16th Century to defend the Carrick Roads waterway from potential European invasion. Today, you are invited to admire the lovely sea views from atop the castle keep, see the 'oubliette' where unlucky prisoners were held, and stroll the castle grounds.
St Mawes Harbour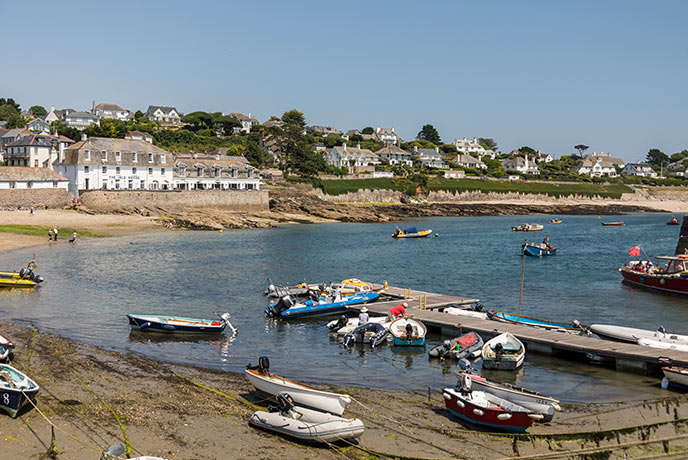 At the centre of St Mawes is the village's picturesque harbour. Overlooked by slanting rows of whitewashed fishermen's cottages and revealing a small sandy beach at low tide, the harbour is a real hub of activity. Still home to working fishermen and a mecca for sailors from across the globe, it's the kind of place where you can happily sit for hours and watch the world go by, face turned to the sunshine and fingers knitted around a flask of tea.
Lamorran House Garden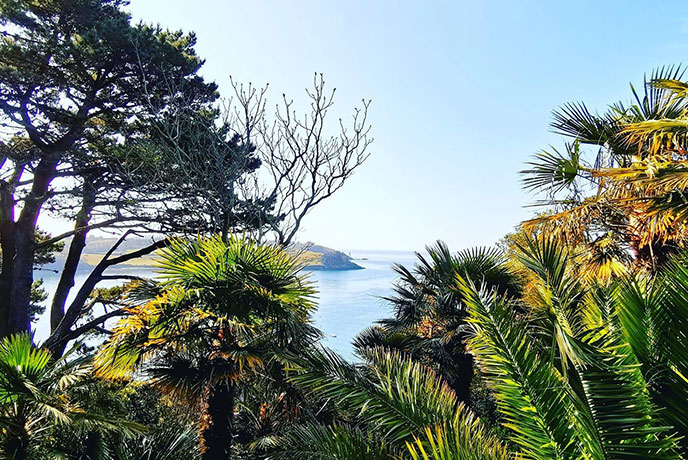 A real highlight of any trip to St Mawes and the Roseland Peninsula is a visit to Lamorran House Garden. One of the 'Great Gardens of Cornwall', this foliage-rich garden has been designed "to create tranquillity and beauty in harmony with nature" – something that is apparent as soon as you arrive. A subtropical paradise with Italianate inflections, its sheltered aspect, warming sea breezes and fertile soils allow many exotic and rare plants to thrive and encourage imaginations to run wild.
The Roseland Visitor Centre
Part of Cornwall's Area of Outstanding Natural Beauty, the Roseland Peninsula is famed for its sweeping countryside scenes and unparalleled coastal vistas. From secret coves to chequered fields to soaring cliffs, it beautifully sets the scene for an unforgettable holiday in Cornwall. If you'd like to find out more about St Mawes, the Roseland and also pick up maps, guides, books or timetables, then head over to the Roseland Visitor Centre located on the Square in St Mawes.
Activities
Boat trips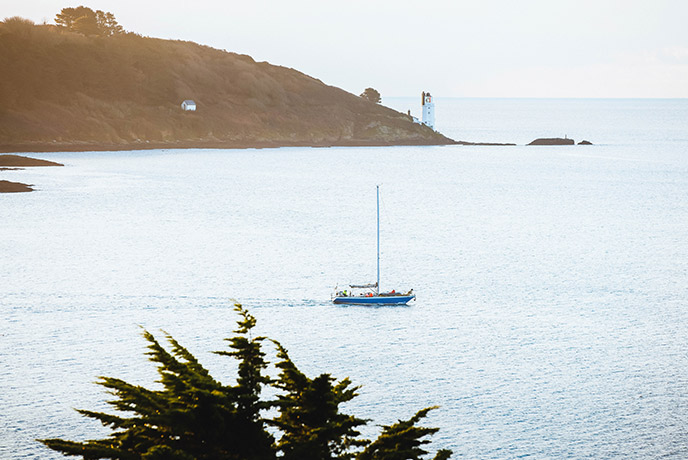 From sailing to scenic touring to passenger ferrying, there are all kinds of boats offering all kinds of experiences from St Mawes. Famed world over amongst sailors and superbly well-connected with the rest of Cornwall, its waterways are some of the best in Cornwall for fun and exploration. To leave your car behind and see the sights in a novel (or should we say naval) way, hop aboard the Mawes Ferry, Enterprise Boats or the Place Ferry and savour the most scenic tours and crossings in the county.
Paddleboarding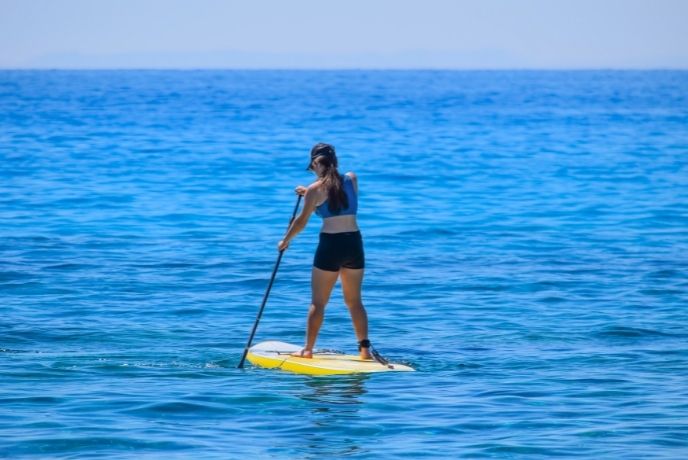 Stand up paddleboarding (or sup-ing) is one of the world's oldest and most popular water sports. Involving standing up on a board and propelling yourself forward with a paddle (quelle surprise), it's a great sport for both body and mind and one that enables you to appreciate a whole new perspective on otherwise hard-to-reach places around the coast. With its often-placid waters, St Mawes harbour is a good place to learn, and you can also glean handy tips from local operators like Get on Board SUP.
Kayaking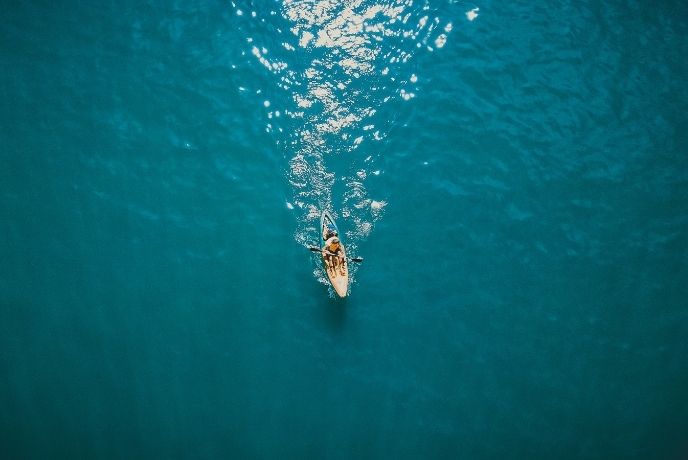 If you'd like to explore the coast but fancy trying a different way to get around, then you can also give kayaking a go. Best under clear skies and on millpond seas, kayaking is a thoroughly enjoyable activity that allows you to glide through the water with ease, navigating the coast and possibly seeing local wildlife too (just remember never to approach and always give them plenty of space). If you don't have your own, you can hire kayaks from local companies like St Mawes Sit On Kayaks.
Beaches
Summers beach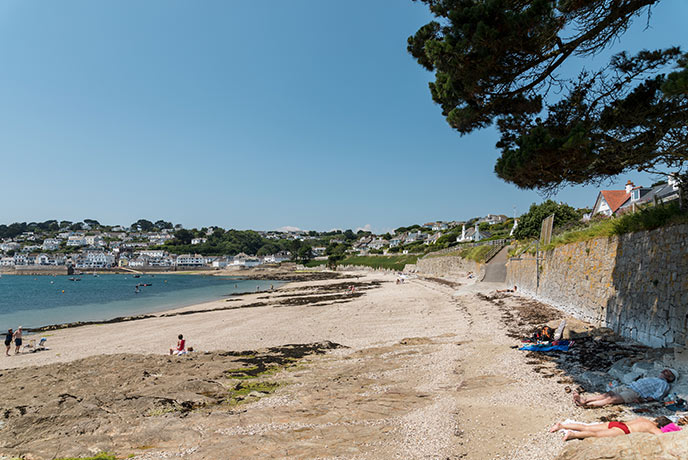 The main beach in St Mawes, the sand and pebble Summers beach, is just a hop, skip and a jump away from many of the village's amenities – ideal for topping up on essential drinks and ice cream. Protected from all but the most determined winds, this little suntrap strip is naturally a popular choice amongst families in summer, though a dog ban does come into play then too. Making it even more appealing, a pontoon is often anchored offshore in summer – a magnet for swimmers.
Idles beach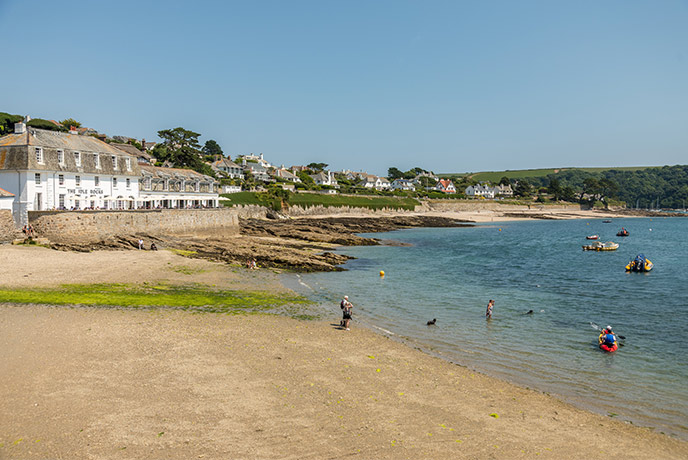 This year-round dog-friendly beach is located in the centre of St Mawes, affording easy access to the village's shops and cafés. With its sandy foreshore and far-reaching views, it's a wonderful place to play with your four-legged friend throughout the year or spread out a picnic blanket on a sunny day and settle in for an alfresco feast. Idle by name and idle by nature, you'll be all but obliged to sit back, relax and simply enjoy the beauty of just 'being' here.
Tavern beach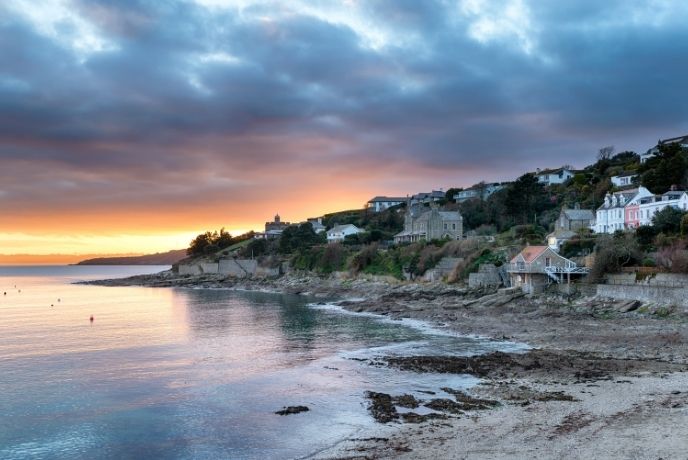 Tavern beach is a south-facing beach not far from Hotel Tresanton in St Mawes. A short walk from St Mawes Castle as well as the village's many facilities and conveniences, it is another wonderful choice for all the family. During summer, a dog ban prevents dogs from going on the beach during peak hours; however, outside of the summer season you can take your wet-nosed pal down for an ear-flapping sprint along the shore whenever you please. For maximum space for play, head down at low tide.
Porthcurnick beach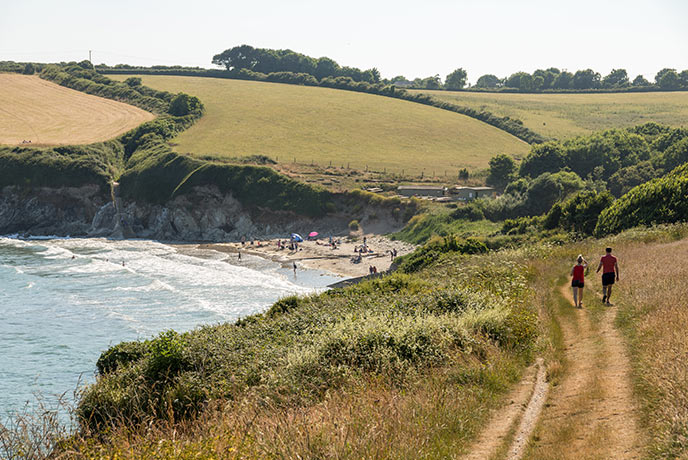 If you don't mind branching out a little further, then Porthcurnick is a superb Cornish beach near St Mawes. Awaiting with a generous sweep of golden sand at low tide, this National Trust-owned beach is a little larger than its neighbours in St Mawes and thus offers lots more space for picnics and activities. Accessed via a short walk from a nearby car park, this pleasant south-east facing beach is sure to become a firm favourite. What's more, it's also dog-friendly all year.
Places to eat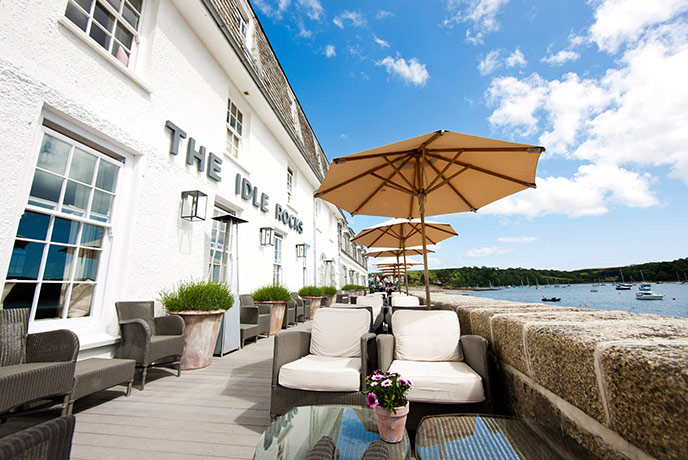 Perched on the rocks overlooking the water in St Mawes, the Michelin-recommended Idle Rocks restaurant offers an unforgettable fine dining experience. Think: fresh local produce, lovely views of the bay and a soundtrack of lapping water.
Mr Scorse Gourmet Deli & Wines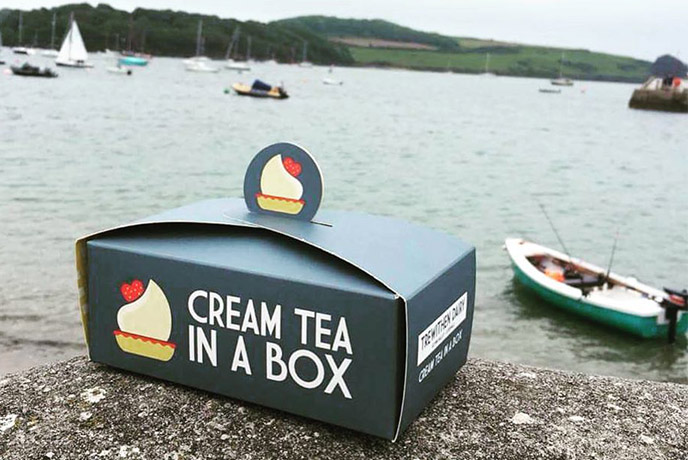 Sometimes, you can't beat putting together a tasty platter to sample from the comforts of home. Peruse this gourmet deli's wide range of sweet and savoury offerings and treats and pick your favourites to savour from your holiday cottages in St Mawes.
Whether you're looking forward to a candle-lit dinner in their restaurant or an ice-cold juice under the sun at their Juice Café, Tresanton Restaurant offers something for everyone. Highlights include their waterside BBQ lunches in summer.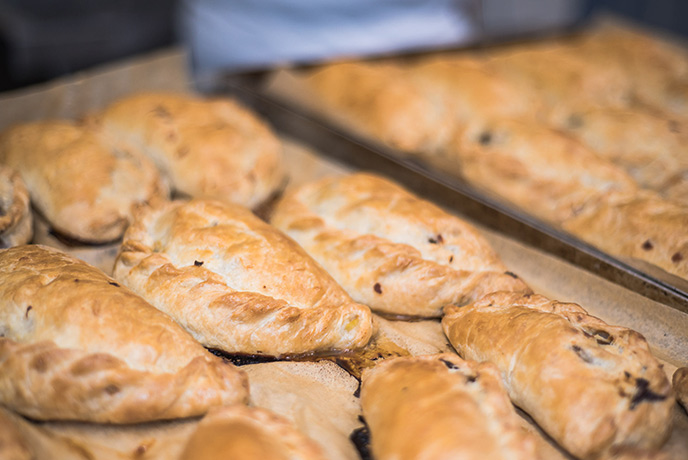 From scones to buns to pasties, St Mawes Bakery is the place to go for baked deliciousness. Run by the same family for four generations, it produces small batches of fresh goodies made with the best Cornish ingredients. You can also get their pasties delivered to your door.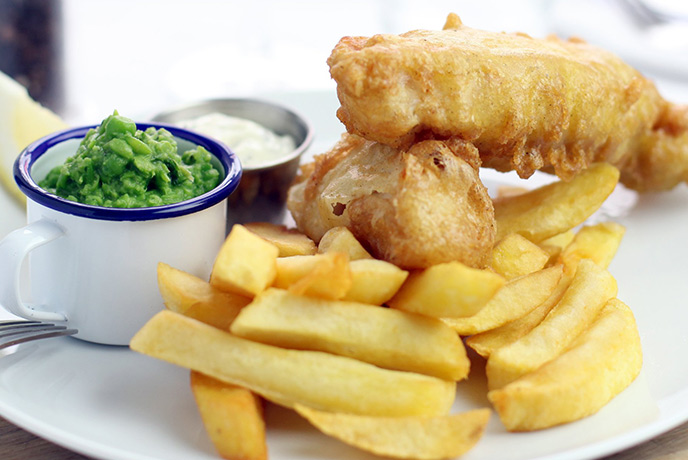 The Watch House is a harbourside restaurant in St Mawes with captivating views towards St Anthony Head and both cosy downstairs and airy upstairs dining spaces. Serving lunch and dinner, its menus focus on local and seasonal produce and seafood.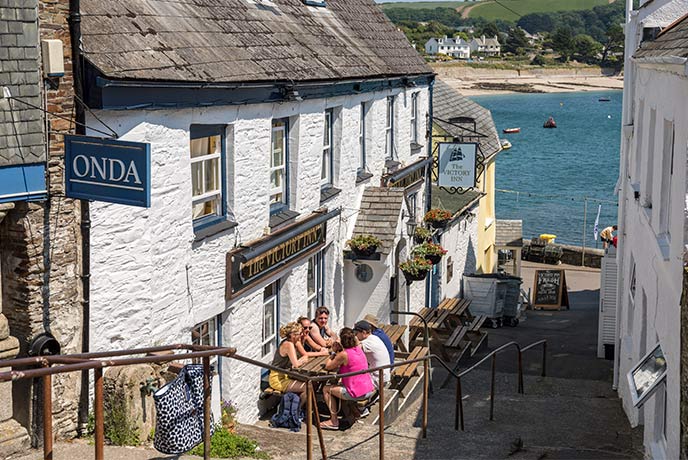 The oldest pub in St Mawes, the Victory Inn is the place to go to enjoy local vibes. A traditional pub with a welcoming atmosphere, it's both family and dog friendly and serves up feel-good food revolving around a classic British pub grub menu. Proper job.
Excited to visit St Mawes and experience the tranquil beauty for yourself? Explore our beautiful holiday cottages in St Mawes and across Cornwall, and start planning your stay.