The Easter bunny will soon be making an appearance, along with a couple of weeks of school holidays and the very much welcomed long weekend. We think it's the perfect time to slip away to a beautiful cottage in the countryside or near the coast, to explore a different corner of the UK and enjoy some quality time with your favourite people. Oh, and of course, it's a great excuse to indulge in a little chocolate!
One of our favourite activities over the Easter weekend has to be the timeless Easter egg hunt – great fun for children (and the young at heart!). So, if you're thinking of getting away for an Easter holiday and you're searching for the perfect place, we've put together a guide to the best cottages for an Easter egg hunt to help inspire you. Enjoy…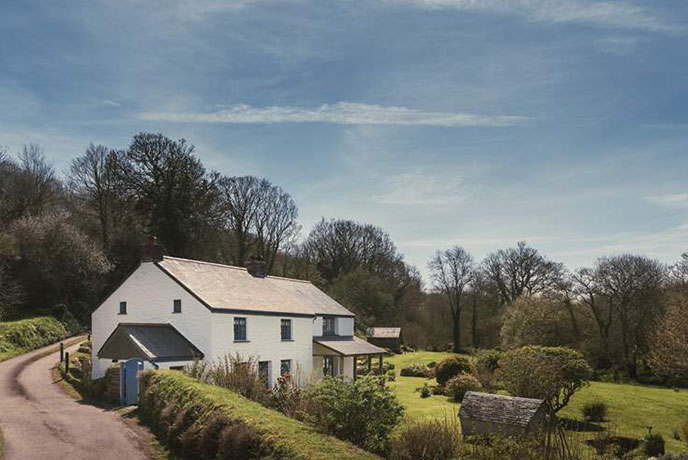 Tucked away in a wooded valley, just a mile away from the heavenly paradise of the Helford River, Treworgie Mill is nothing short of a Cornish dream. The glorious garden has lots of hidden areas, making it a great spot for setting up a fantastic Easter egg hunt. And once all of the treats have been found, unwind under the spring sunshine with the sound of birds singing in the background. What a treat…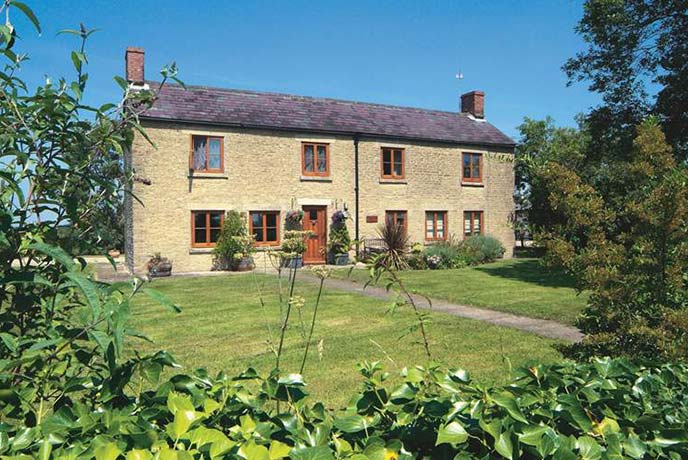 A gorgeous farmhouse nestled in the southern fringes of the Cotswolds with uninterrupted countryside views, Park Farm Cottage is quite simply magic. Switch off and slip into holiday mode, with a spring getaway full to the brim of walking, exploring and soaking up the outdoors. And we must say, the wonderful outside space, with its large, enclosed lawn and orchard, lends itself to impressive Easter egg hunts to rival all others.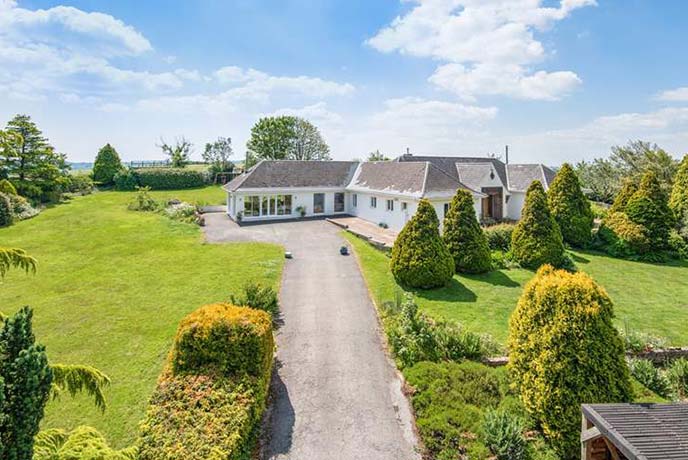 An Easter holiday will feel very special at Moor-Tang, a stunning family retreat tucked away in the south Devon countryside. Surrounded by beautiful gardens, you're sure to find plenty of places to hide your treats. Best followed by a refreshing dip in the pool, of course!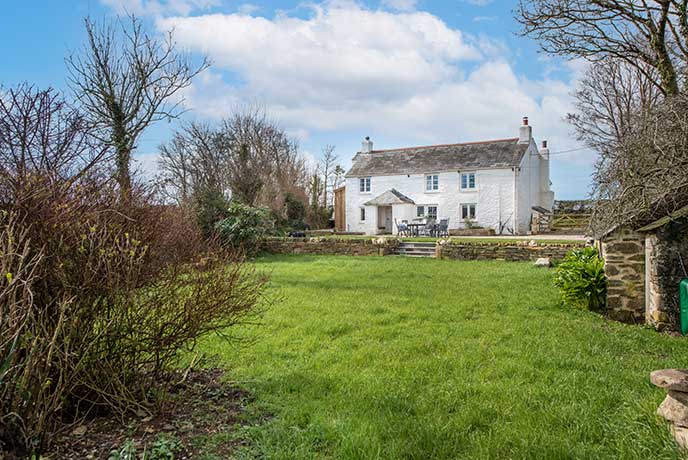 Not only is Bokelly Cottage a blissful escape with the dreamiest interiors, it's also a fabulous place for an Easter egg hunt. With an idyllic, spacious garden and a sunny terrace, you're sure to keep the children entertained for hours whilst you cook up an indulgent Easter Sunday lunch, with fresh ingredients from the local farm shop.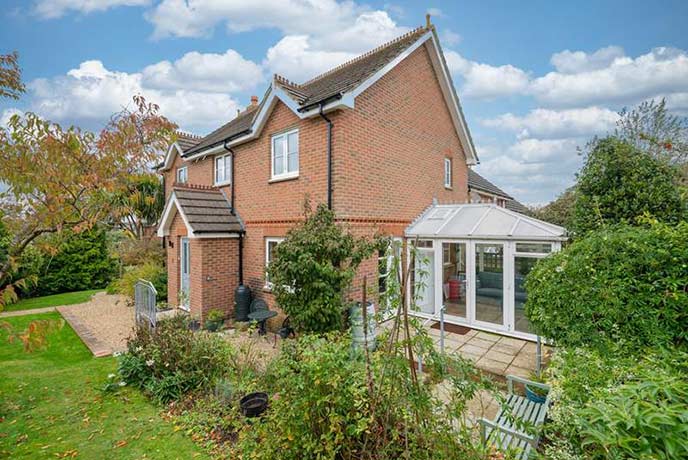 A delightful spot for an Island Easter escape, 9 The Ruskins has a fantastic garden, perfect for egg hunts and outdoor crafts. Plus, there's lots of places to hide eggs around the house! Afterwards, walk off the sugar rush with a stroll down to the gorgeous sandy beach to dip your toes in the sea.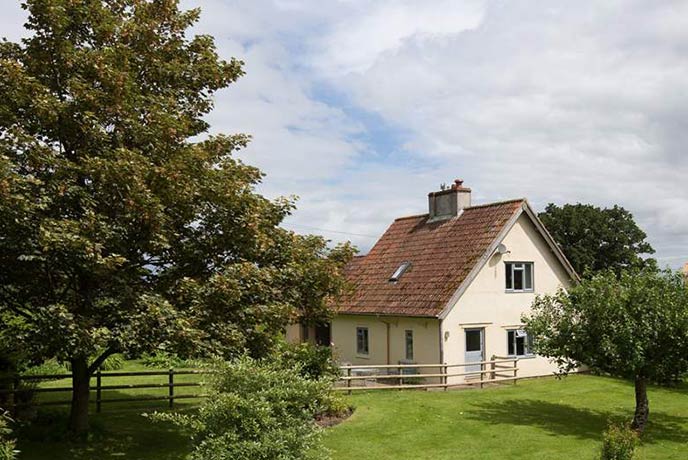 Nestled on the edge of the Blackdown Hills in Somerset, Hillcombe Cottage is a cosy, tranquil escape perfect for springtime adventures. And with a wonderful large garden, you'll have great fun seeking out sweet treats and enjoying hot cross buns in the sunshine.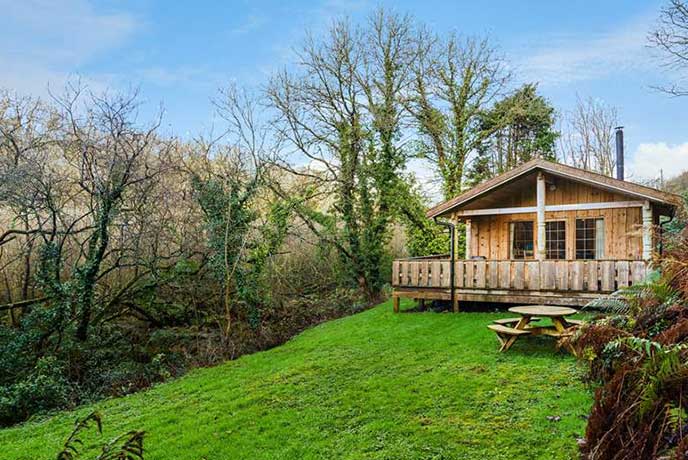 You'll feel like you've fallen into the pages of a fairy-tale with a spring escape at Y Berllan Hideaway in Pembrokeshire, a gorgeous log cabin nestled in an enchanting woodland glade. Set off on an adventure seeking out Easter eggs, enjoy an Easter Sunday stroll down to the sandy cove of Cwm yr Eglwys, and as night falls, gather around the fire pit and plan the rest of your holiday adventures under the stars.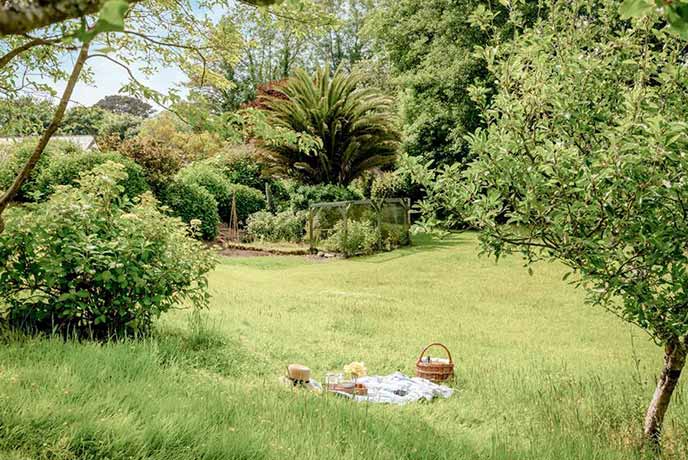 Everyday life will feel a million miles away at the truly idyllic Marnylunn, a luxurious hideaway in a romantic setting near the Helford River. Ideal for an Easter holiday, the outside space is unforgettable, with a sweet garden room, a fabulous orchard filled with wildflowers, and a sun-soaked patio. After you've finished your Easter egg hunt, stroll down to the cove for a refreshing dip in the sheltered waters.
Where will your Easter egg hunt take you?
Our latest video story shows the magic of Easter; the perfect opportunity to embrace family fun, and of course, indulging in an Easter egg hunt or two! So, where will your Easter egg hunt take you this year?
Feeling inspired for a fun-filled Easter adventure? Take a look at our collection of Easter holiday cottages here. In need of some more Easter themed ideas? Have a read of our guide of things to do over the Easter weekend.