With rolling hills, patchworks of fields, and stretching beaches as their backdrop, the gardens in Somerset really are picture-perfect in every way. From historical houses that sit happily within landscaped gardens and stomp-worthy estates with woodlands to spare, to carefully curated displays of rare and unusual plants, there's something for every horticultural taste in our round-up.
One of the many National Trust properties are perfect for days when the weather is looking a little unreliable while the many formal gardens provide hours upon hours of fun in the sun. Finish your day off with a refuel at one of the many great restaurants and eateries in Somerset and you have the makings of a holiday that hits all five senses!
Enough beating around the bush, here are just some of our favourite gardens in Somerset…
It's not just deliciously creamy yogurt that Yeo Valley is known for as the fabulous six-and-a-half-acre organic garden in Somerset attracts visitors (both human and bees) from all over the place. Open Wednesdays, Fridays, and most Saturdays, you can stroll around the patchwork of ornamental and edible plants as you work up an appetite for an obligatory coffee and cake at the garden café – we mean, is it even possible to visit a garden without a stop at the café?
Walk down the idyllic avenue lined with tea crabapple trees, have your own movie moment in the meadow, and see what's growing in the veggie garden – we defy anyone to leave this hive of colour and natural goodness without a green thumb sprouting!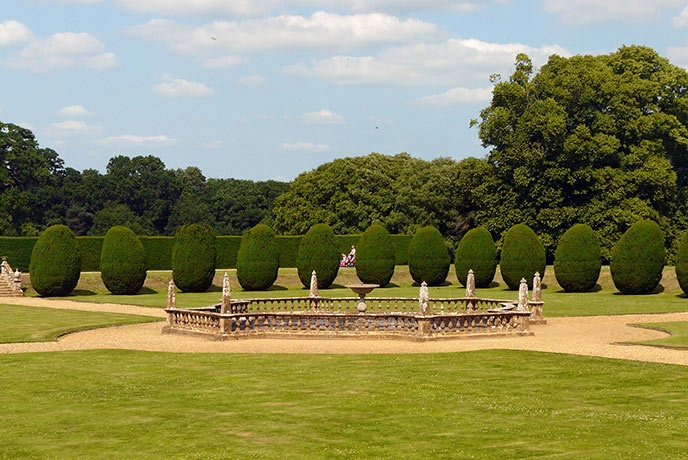 One of the few remaining Elizabethan houses in England to have retained its setting within a compartmentalised garden, Montacute House garden is one for the holiday to-do list whether you're a history buff or budding gardener.
Around the beautiful National Trust gardens, you'll find a whole host of displays, borders, and hidden corners where curious eyes and noses can explore. The orangery in particular is absolutely stunning with its decorative obelisks and pretty courtyard. For a picture-perfect picnic, pack up the hamper and head straight to Cedar Lawn where the famous wibbly wobbly hedges surround the satisfyingly flat lawn. For those wanting a wilder backdrop to their garden walk, head to the surrounding parkland for a wonderfully dog-friendly walk. Ladies' Walk and St Michael's Hill are both great routes with plenty of sights and smells for all.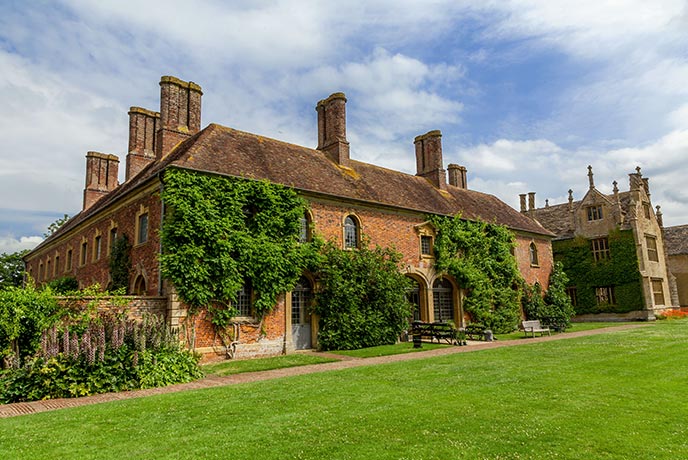 Another fabulous National Trust house and garden, Barrington Court has to be high on the list for any green-fingered enthusiasts as the idyllic displays and charming stone cottages throw you into a world more akin to the pages of a storybook than a 21st-century day out. Designed in the 1920s and influenced by Gertrude Jekyll, you'll be able to tour many fantastic examples of the Arts and Crafts movement – our favourite might have to be the lily garden with its peaceful atmosphere and gentle flowers.
Playing fountains and great swathes of vibrant colours combine for a seriously eye-popping stroll while the kitchen garden thrives, providing delicious fresh produce for the café – well, if it's homegrown it would be rude not to try! After your senses have been well and truly satisfied in the gardens, head into the historic house to round out the tour (there's a fab book barn for anyone looking for a new page-turner).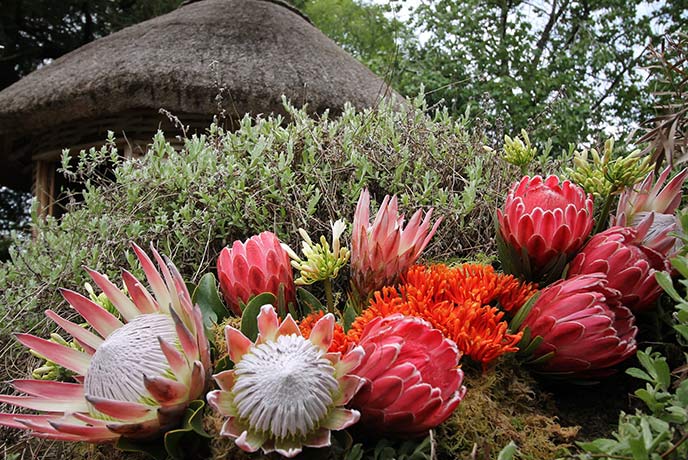 Library, yes. Cafeteria, of course! But botanical gardens? We had no idea the University of Bristol was hiding a fully-fledged garden! Established in 1882, the garden has moved location three times since its instalment (we didn't even know you could move a garden), with the third move putting the garden in the record books as the first university botanic garden to be created in the UK in nearly 40 years.
As expected from a university garden, it's not just about pretty sights and gentle strolls. You can book yourself into one of the many events and workshops, which delve into everything from botanical art to identifying various plants. You can also enrol on the Royal Horticultural Society courses as you take your first steps towards your dream horticultural profession. Of course, if you just want a pleasant backdrop to your day out, then the winding paths and floral displays are just what the horticulturist ordered.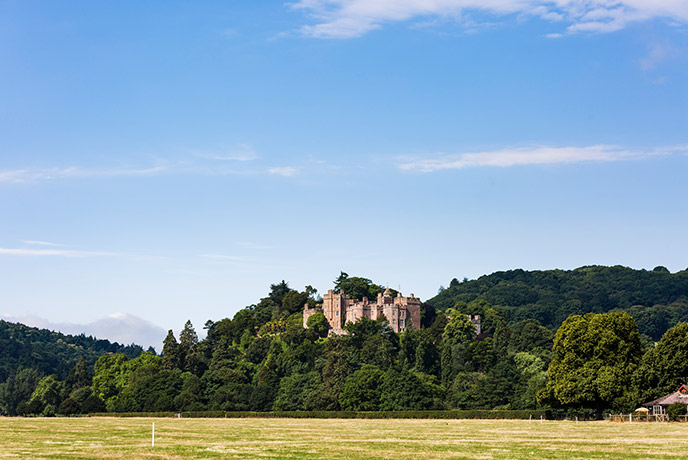 Why hop on the plane to experience different environments when you can visit Dunster Castle and its four microclimates and subtropical gardens – there's a reason it's on our list of the best things to do in Somerset! Taking influence from the Victorian period, the south terrace looks out over the Bristol Channel and deer park, and features a beautiful array of flowers as well as a lovely water fountain to add that extra peaceful background noise to your visit.
Down in the river garden, you'll find a slightly wilder display as the giant rhubarb reaches for the sky in summer and the magnolia trees bloom in the spring. You'll also find the rare and wonderful handkerchief tree here, which was smuggled from Australia in the 1920s. Alongside the stunning floral displays, a trip to Dunster Castle isn't complete without a visit to the underground Victorian reservoir, which provides an eerily wonderful sight, or a tour around the impressive castle itself.
There are some amazing walks near here, if you want to extend your explorations even further.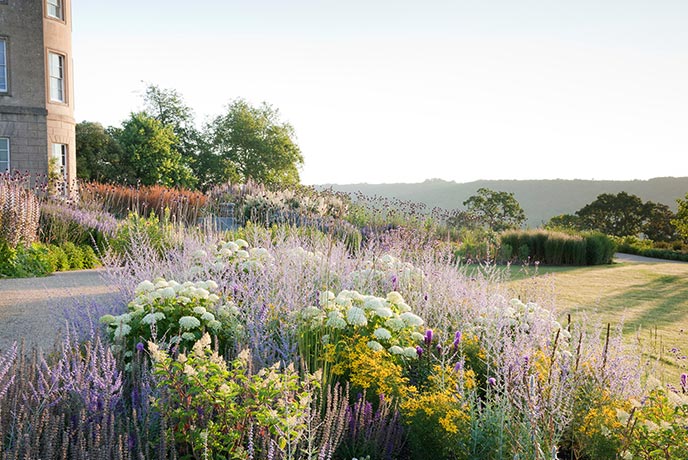 If there's one thing we've learned from this list of gardens in Somerset so far, it's that the range is both wonderfully classic and utterly surprising. Well, the American Museum and Gardens is definitely the latter – you certainly wouldn't expect to stumble across such a gloriously American experience in the heart of Somerset! Nestled away within 125 acres of outstanding natural beauty, the gardens really make the most of their incredible setting.
Take a turn around the Italianate-style pleasure gardens, noting the 19th-century grotto and ornamental stonework as you go, explore the replica George Washington garden and walk along the Lewis and Clark trail – don't worry, it's not as long as the original! Oh, and keep an eye out for the Abraham Lincoln bust! After your outdoor explorations, head inside for a tour of the American Museum, which looks back through 14th to 20th-century America, including exhibitions and children's activities.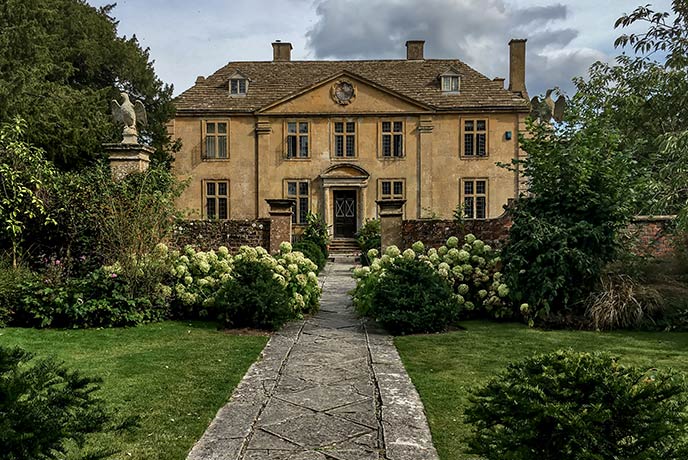 Designed and created by two fabulous females, Tintinhull Garden is a real escape to tranquillity with its water features and imaginative displays. The women behind this glorious example of creativity were none other than famed garden designer Gertrude Jekyll and owner Phyllis Reiss, who left the property to the National Trust after her death in 1961.
A shy woman, Phyllis has created a peaceful space full of vibrancy and surprising colours, making the garden very popular with artists (so don't forget your sketchbook when you visit) and anyone looking for a calm space for contemplation, reflection, and meditation.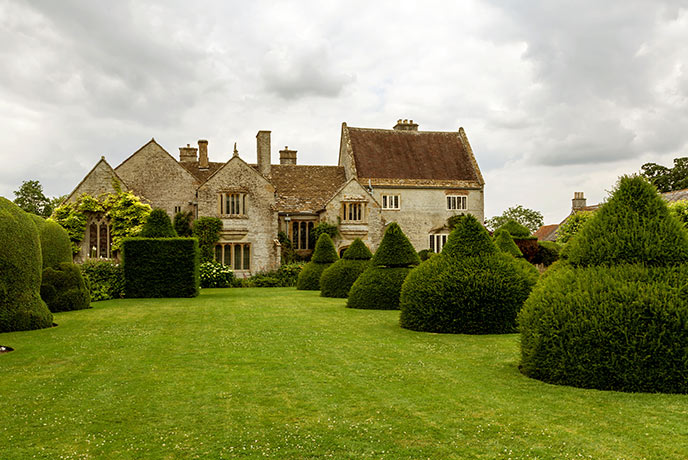 Another one of Somerset's historical houses and gardens, Lytes Cary Manor is great for those who want a little bit of everything from their garden escape. The carefully curated Arts and Crafts garden features tidy displays and perfectly pruned hedges while the surrounding woodland and countryside provide a great setting for a Sunday stroll.
Three trails loop around the estate, each taking in a different aspect from woodland to rivers to ancient sites – we particularly love the estate walk with its beautiful dovecotes and deer-spotting opportunities. Once the trails and gardens have been thoroughly explored, it's time to head to the tea rooms for that all-important coffee and slab of cake – not to mention a cheeky browse around the book barn for that next holiday read.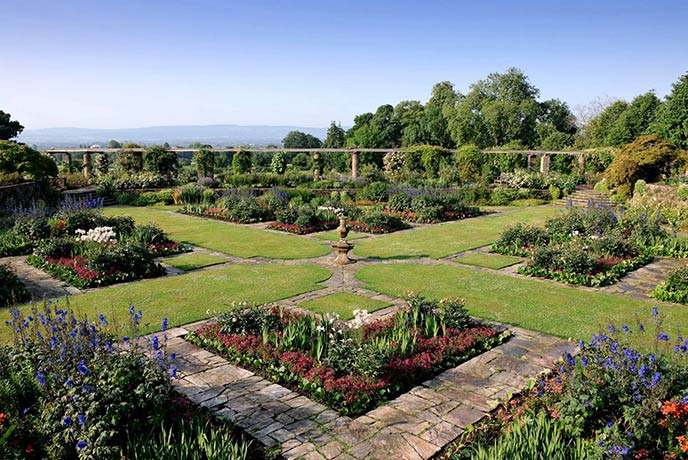 How long does it take to create a garden? If we go by Hestercombe and its dedicated horticultural journey the answer is three centuries – looking at the impressive displays and historical influences, we can easily believe this. Travel through the years as you walk through a Georgian landscape garden, Victorian shrubbery, and Edwardian formal gardens.
While the floral displays and herbaceous borders offer obvious attraction, one of our favourite things about these stunning Somerset gardens is the hidden gems and fabulous names. On the list of curiosities are the Chinese seat, the Valley of Cascades, the octagon summerhouse, and the Gothic alcove, which can be found along the walk to the pretty 17th-century watermill. At Christmas, the gardens host a fabulous Christmas market where you can pick up all manner of unique gifts, making Hestercombe a superb destination at any point in the year.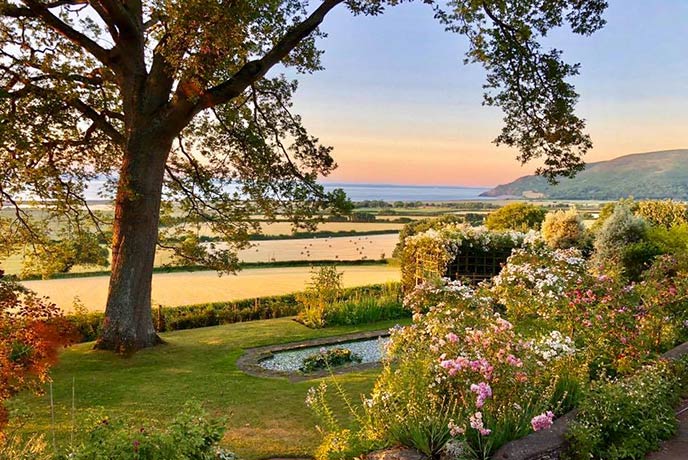 While it may look naturally haphazard, the rainbow-worthy plants at Greencombe Gardens have actually been deliberately planted to create a thriving natural culture. It might only be 3.5 acres, but this little garden packs more than a punch when it comes to colourful displays and rare finds.
Throughout this mini paradise, you'll find four national plant collections spanning from small mountain lilies to the ever-positive thumbs-up fern. Springtime is always a lovely time when the flowers start to bloom, but with such a hearty mix of plants, there's no wrong time to visit Greencombe Gardens and its flora.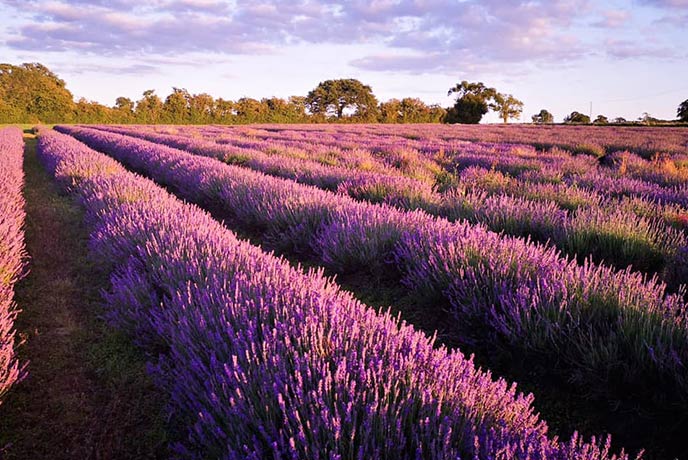 Feeling a little stressed? Looking for a backdrop to your next selfie? Fancy browsing some seriously aromatic gifts? Well, you can tick all of these and more off your list at Somerset Lavender where fields of, you guessed, lavender, make for a magical stroll and photo opportunity.
While the purple-hued fields offer the biggest draw, it's not all you'll find in this classic Somerset garden. Pick up your own lavender plants and start your own collection from the plant nursery, let your worries ebb away as you perch on the chamomile seat in the healing garden, and dip into the farm shop to browse your way through a fantastically calming collection of gifts and treats.
Are your green fingers tingling in anticipation? Take a look at our lovely cottages in Somerset and start planning your horticultural holiday.