If you're looking for gardens to visit in Somerset, there's so much choice across the county. From National Trust gardens to outdoor galleries, each one has been thought out to fit within the surrounding Somerset landscape.
Choose an historical estate for an all-weather day out or visit one of the many formal gardens when the weather brightens up. A sunny day treating your senses to these gardens is a worthwhile way to see the Somerset countryside and explore some of the rich history in the county.
Before you dive into Somerset gardens, take a look at our Somerset holiday cottages.
Simply gardens
Gardens with no extra fuss, these places take pride in their simplicity to do plants and flowers well. If you like being outside or you're blessed with exceptionally good weather while on holiday, these Somerset gardens are an excellent choice. Hestercombe gardens is an incredible garden for a walk around with lots of sections showcasing the prowess of the gardeners. The walled gardens of Cannington are slightly smaller but lie in the grounds of an old Medieval priory, a beautiful, peaceful place to relax for an afternoon. Contrasting this, Midney Gardens is only eight years old but thriving from the care and attention from owners Dave and Alison who also run a nursery on the site, a green haven in the depths of Somerset.
At one end of the county, you'll find Greencombe gardens. This small garden was a deer park in the 13th century but is now in its own world. The team here grow everything organically, making it as natural as a garden can get. At the other end of the county is the cosmopolitan Parade gardens in Bath. These pleasure gardens overlook the River Avon but still have a central location in the city.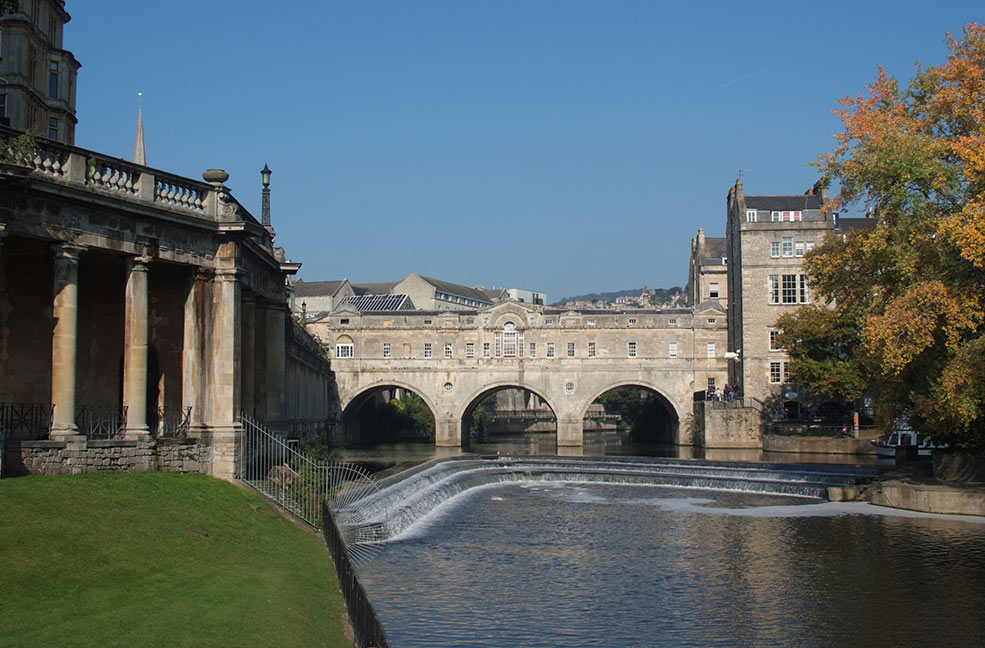 National Trust gardens in Somerset
The National Trust do an amazing job of keeping so many beautiful gardens in Somerset. From iconic gardens like Prior Park Landscape gardens to the carefully manicured gardens at Tintinhull, whether you want a huge estate or a small walled garden, the National Trust have it covered.
For the ultimate family day out, we love Barrington Court, Dunster Castle, Clevedon Court and Montacute House who all have great activities for kids during the school holidays. Ideal for getting them to burn off some energy before you head home to your self catering cottage.
If you'd like to see something a little bit different, take a stroll around the Gothic revival mansion at Tyntesfield near Bristol or wander through the meadows of Fyne Court.
Estate gardens
Gardens attached to a manor or stately home are perfect for days with unpredictable weather and for those who enjoy a dose of history alongside their garden fix. Wander the gardens and then nip into these homes to see how people used to live (or still live, in some cases). The garden at East Lambrook Manor was originally created by Margery Fish, the founder of the English Cottage Garden, so expect a stunning landscape that's been carefully thought through for maximum enjoyment.
Visit the Bishop's Palace to catch up on 800 years of history. Located at the heart of Wells, tie your visit to the famous Wells cathedral with a walk in the grounds of the palace and a quick shopping trip too. They run activities like stained glass courses to medieval falconry days if you're looking to do something special on your holiday.
Claverton Manor gardens surround the American museum in Britain, just outside of Bath. There are 35 acres open to the public which is made up of parkland and woodland walks, as well as the remnants of 19th century pleasure gardens from when the manor was a home. Cothay Manor is another historical home with beautiful gardens, featuring a photogenic pond at the front of the house and an army of white tulips in the spring.
Described as 'one of the great gardens of Somerset', Milton Lodge gardens was conceived in the early 20th century and features several terraces, a pool and an eight acre arboretum and woodland garden. This a peaceful spot to clear your head and enjoy the sunshine on a summer afternoon.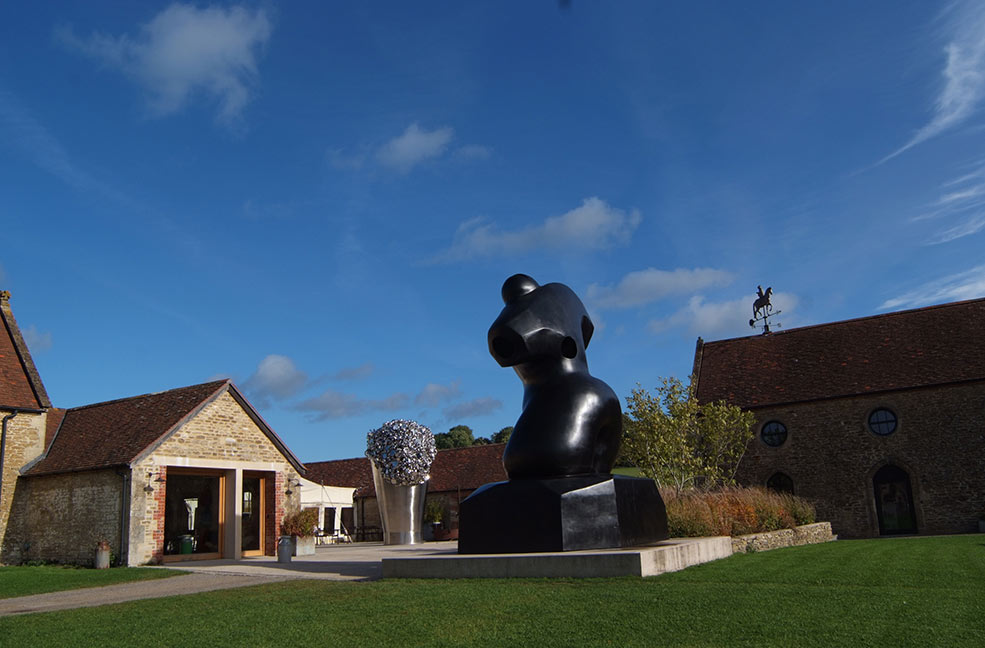 Gardens with purpose
These gardens are either attached to a business or are used in a different way to usual gardens so you can expect them to look a little bit different too but still making the most of the Somerset countryside and landscape. Perfectly reflecting the surrounding hills, the Yeo Valley organic garden is part of the Yeo Valley yoghurt company but is simply used as an ornamental garden. There's a lovely cafe on site so you can really make a day of your visit here. Somerset Lavender are also located on an incredibly green patch, enabling them to grow 20 types of lavender on site and use it for their essential oils and products. Stop at the shop to pick up some lavender-based goodies to take home to friends and family.
For an alternative viewpoint on outside spaces, visit the Hauser and Wirth Somerset Gallery to see sculptures and art displayed out in the fresh air. Experience the art the way it was intended to be seen. Another space to discover is the garden at the Herschel Museum of Astronomy. In this garden, the astronomer William Herschel discovered Uranus using a homemade telescope. The garden has been carefully thought through to make this historical spot a place for reflection and learning.
Finally, if you feel like you don't have enough choice of gardens in Somerset, keep an eye out for the Open Gardens event. These are special events where public and private gardens host visitors for select days in the year. You can see some of the most unique gardens in Somerset through this scheme.