Can there be a better place for a picnic than Devon? I don't think so. Devon is famous for its rolling hills, its moors and sandy beaches, all perfect for a tasty al fresco meal. There are so many perfect picnic places in South Devon that you can barely go wrong. For me, the perfect picnic place has a flat green area, some tree-cover nearby, and some water. I also prefer somewhere which doesn't get too busy.
Here is my list of perfect picnic places in south Devon.
Haytor Quarries
The stunning pool at Haytor Quarries is the perfect place for a picnic. All the crowds head on up to Haytor Rocks, leaving the quarry quiet and peaceful. The high granite rocks provide a bit of shelter if the weather turns bad, but when it is sunny, this little sun trap warms up beautifully. Simply park at Haytor Visitor centre and aim for a small gap between the quarry walls. When you walk through this gap, your first view of the pool is breath-taking. Throw down a rug, unpack the sandwiches and enjoy the peace and quiet at Haytor Quarries.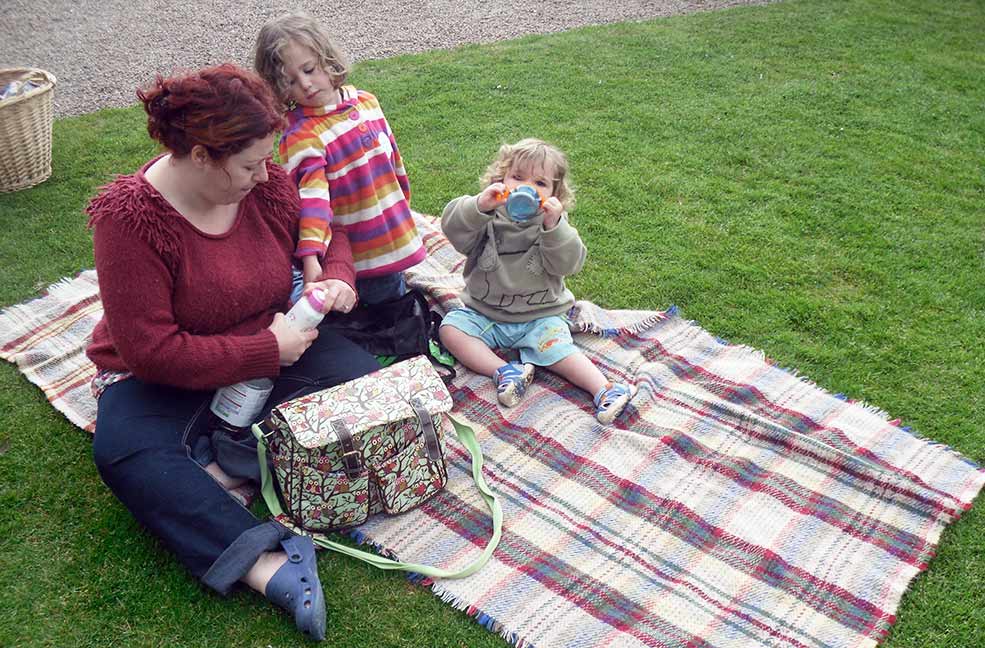 Plymbridge Woods
The River Plym snakes down a delightful wooded valley, with many interesting trees, and attractive reminders of the area's industrial heritage. There are lots of trails to follow in the woods, and the spectacular viaduct is worth a look. The best place for a picnic is beside a pretty forest clearing on the west side of the river. There is a large grass area here which sits beside a shallow stretch of the river if you fancy a paddle.
Mill Bay Beach is one of the prettiest beaches in the area. The sand is warm, soft and golden, and perfect for a beach picnic. It is sheltered by lovely trees all round, and it has a little stream which snakes down to the water's edge. The beach looks on to the Kingsbridge Estuary, so the waters are usually calm, and there are great views across the water to the pretty white houses of Salcombe. So, kick off your shoes, sink your toes into the sand, and have a beach picnic on Mill Bay Beach.
Labrador Bay is the name of nature reserve near Shaldon. It is particularly popular with bird spotters as you can sometimes see Peregrine Falcons and Buzzards. It is also home to the very rare, and hard to spot, Cirl buntings, whose population is almost entirely restricted to South Devon. If you park at the car-park on the coast road between Torbay and Shaldon, you can walk down to some lovely picnic spots. The views from here are spectacular, with Torbay in one direction and Lyme Bay in the other. There is a little ice-cream van which always seems to be parked in the car-park as well, in case you want to finish off your picnic with a sweet treat.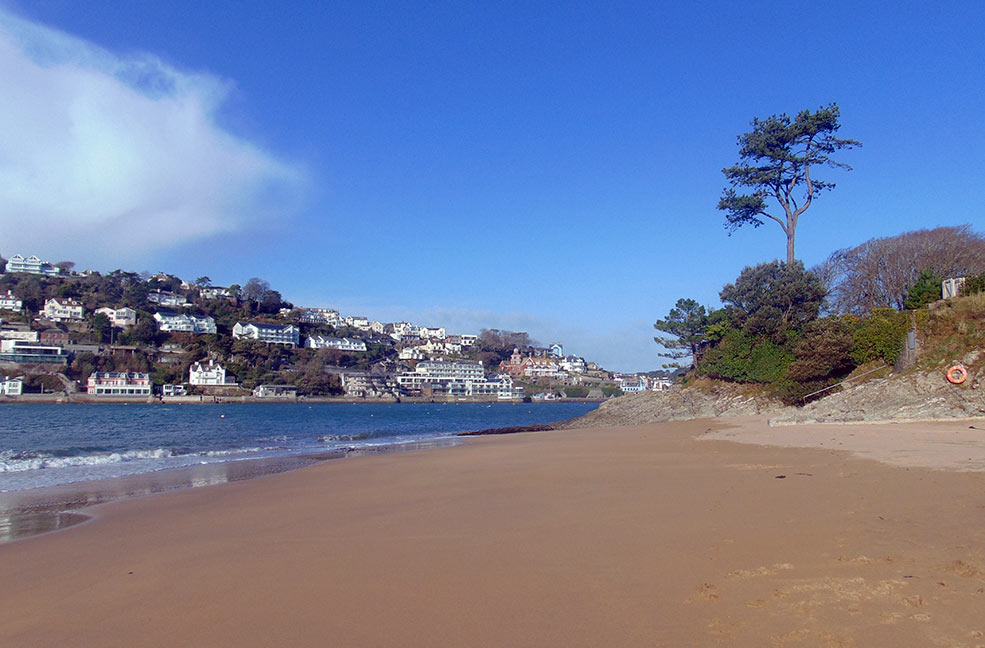 Spitchwick
Spitchwick is a beautiful forest clearing on the banks of the River Dart. It can be crowded in the Summer, but at any other time it is quiet. The soft grass is perfect for picnics and ball games and relaxing. The river snakes around this clearing and almost surrounds you, so find yourself an area of soft grass beside the gentle stream and relax. This is a place which makes you feel calm as you listen to the rippling of the river and the rustling of the trees.
Three Bridges
There is a small stream near to an area of Dartmoor called Three Bridges. As you follow this stream, you will very quickly find lots of soft mossy banks for sitting on. I love sitting on these banks with my toes in the water enjoying a family picnic. The water is shallow and safe, so when my children have finished eating they are soon paddling in the stream. The views all around here are spectacular, as you'd expect on Dartmoor, and you may be lucky enough to be joined by some of the iconic Dartmoor Ponies.
Clennon Valley Lakes
Next to Torbay Leisure Centre are some large playing fields. Behind these is a beautiful hidden world. The area known as Clennon Valley Lakes is a series of three lakes which flow into each other. They are so well hidden that even most locals don't know about them. And yet they are beautiful and unspoilt. I love to picnic here and watch the wildlife on the lakes. Even though the areas are next to a large town they are so quiet that I regularly see a kingfisher here.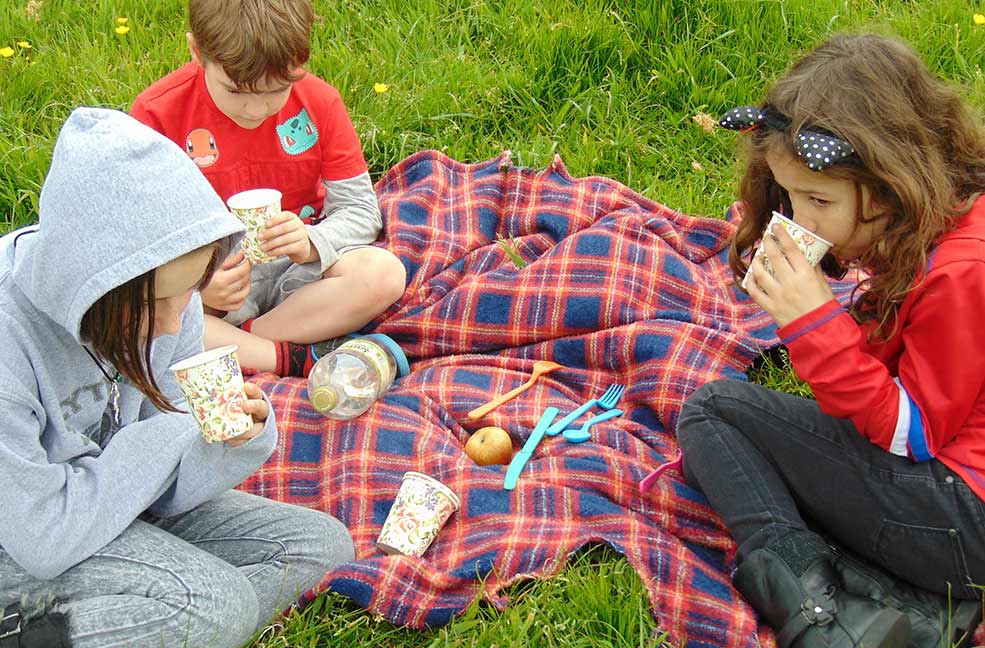 Plymouth Hoe
I love the views from Plymouth Hoe. From this high vantage point you can see across Plymouth Sound and out to Drake Island. Even though this flat hilltop area is next to a big city, it is large enough to find a great spot, even in high summer. And this really is a great spot for a picnic. There is always interesting activity in the Hoe, with naval boats and leisure craft to watch. The beautiful and iconic lighthouse at Smeaton's Tower stands guard over the water and provides a great backdrop to photos. I always find that there is a happy atmosphere with people enjoying ball games and kite flying. So, although I've tried to pick quiet places for my list, I'm going to break with my own criteria here and include Plymouth Hoe on my list of places for a perfect picnic.
If you're feeling inspired by Philip's picnics, start planning your next holiday in south Devon.