Buckfastleigh is a small but charming market town on the edge of the Dartmoor. It's an ancient wool town with some great historical buildings and a surprising number of varied attractions nearby. The town hasn't got many shops but those it has are interesting, independent and quirky, with a handful of pretty antiques shops, small bookshops and knick-knack shops worth visiting. It is set in perfect rolling countryside, and has the standout attraction of the beautiful Buckfast Abbey; but there are many more reasons to visit this pretty town, so here is my guide to things to do in Buckfastleigh.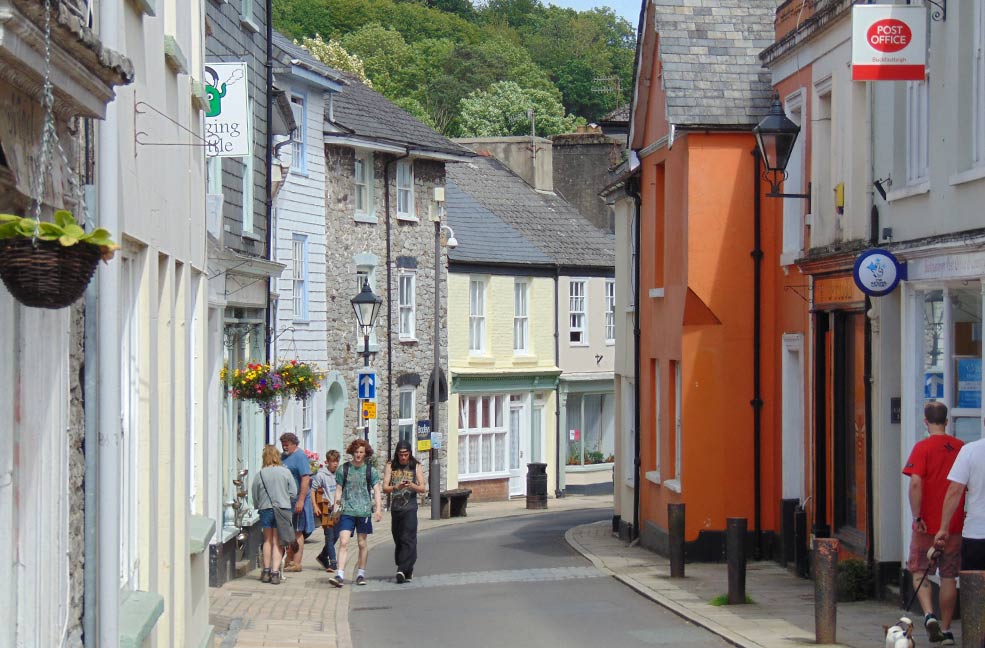 History
Most people have heard of Canute, the king who supposedly ordered the sea to retreat, and it was this 11th Century king who ordered the building of the Benedictine Abbey in 1018. He may have been unsuccessful in ordering the sea back, but this fantastic abbey is quite a legacy. Pilgrims to the abbey meant that the town always had some trade but it really came into its own after the industrial revolution when it established itself as a wool town.
Things to do
The primary reason for many people to visit will be the historical Buckfast Abbey. It truly is a haven of peace in a busy world. The buildings and grounds themselves are spectacular but there is an added depth of meaning knowing that you are walking alongside, however briefly, a worshipping community of Benedictine Monks. These monks are a self-sufficient community, who have been following similar traditions for hundreds of years. People also visit for the abbey's famous tonic wine - Bucky, as fans of the brew know it, is a fortified wine with added caffeine. It is incredibly potent so has quite a mixed reputation. On the extensive grounds there is a great restaurant, a bookshop, a large conference centre, and some lovely gardens.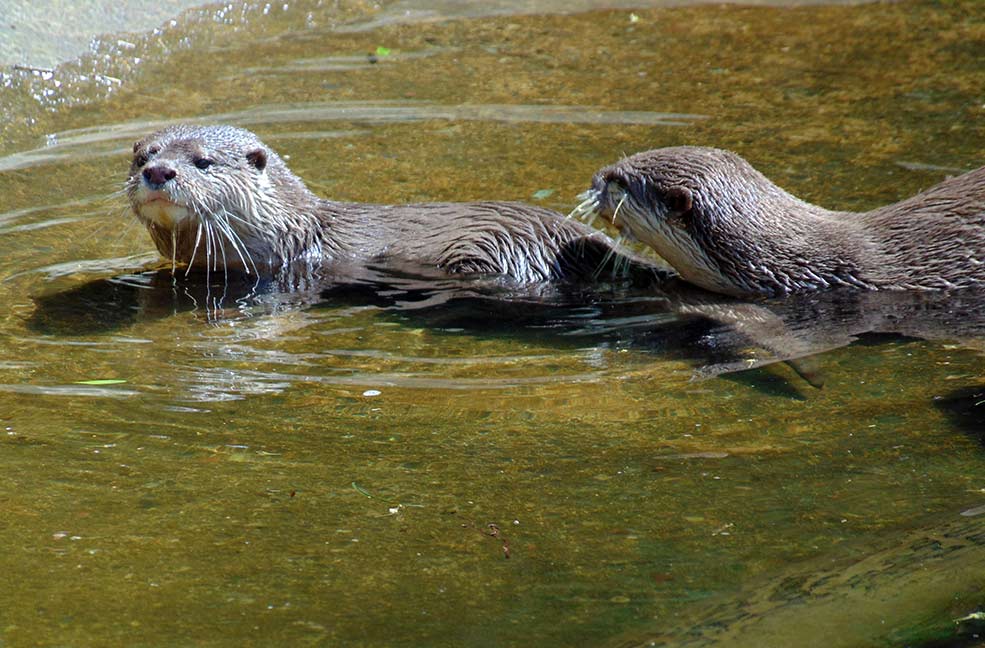 My family's favourite day out in Buckfastleigh is Dartmoor Otters And Buckfast Butterflies. This combined attraction is a great way of finding out about two contrasting but equally fascinating species. The butterfly enclosure is hot and steamy but endlessly interesting. The butterflies fly freely inside the enclosure and it's easy to spot a great range of beautiful colours and varieties. The highlight for me is the rack of twitching cocoons where one of nature's great miracles takes place right in front of your eyes. It is quite macabre watching these alien shapes twitch and wobble as butterflies emerge where once there was a wingless creature. My children like the butterfly centre but they do struggle with the heat so they're always pleased to move back outside to the otter rescue centre. These beautiful creatures are charmingly endearing. There are three species of otter to see at this family-friendly attraction. The native British otter, many of which have been rescued locally, playful Asian otters and the larger North American river otters. On our visit, the main keeper was Tim 'the legend'. He is an extremely well-informed man who has dedicated his working life to these playful creatures. They reward his devotion by allowing him to hand feed them. Also on site is a great leaf-cutter ant display.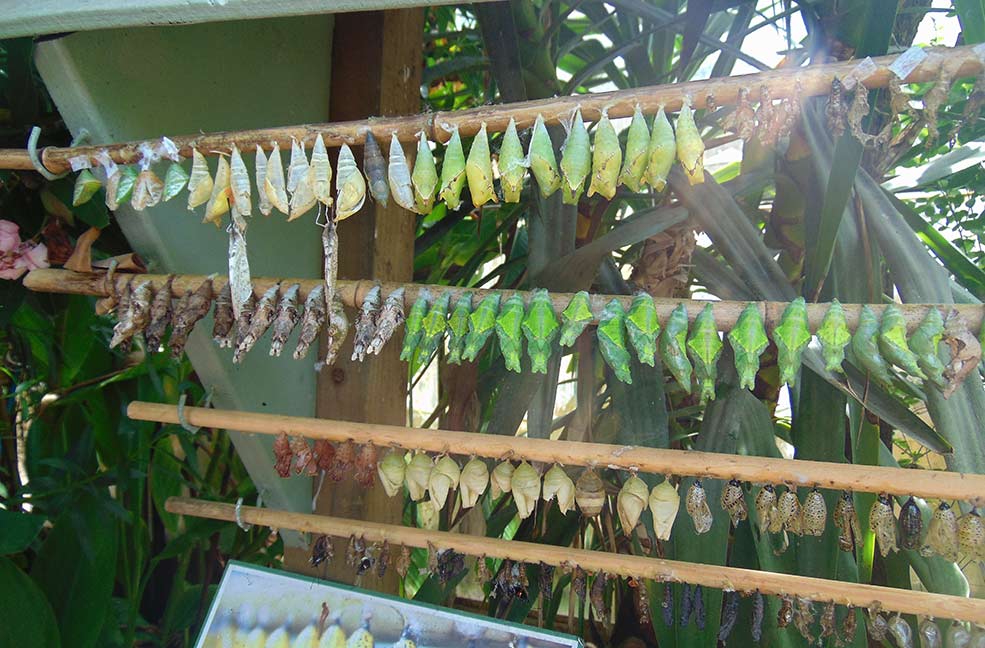 Right next to the otters and butterflies is Buckfastleigh South Devon Railway stop. Step back in time at this beautifully preserved steam engine station. From here you can ride the line into Totnes, or just admire the many beautifully restored engines. This attractive station is one of Devon's most popular tourist attractions. The seven-mile line to Totnes is the longest established steam railway in the south west. There are loads of passionate volunteers on hand at all times to enthuse about the railway and its engines. There is a small museum, a cafe, a play area, gardens, riverside walks, model railways and a lovely picnic area by a river. For anyone who harks back to the romance of the steam age, or even just for fans of rolling countryside, a ride on these magnificent engines through attractive Devon hillsides, is always a winner.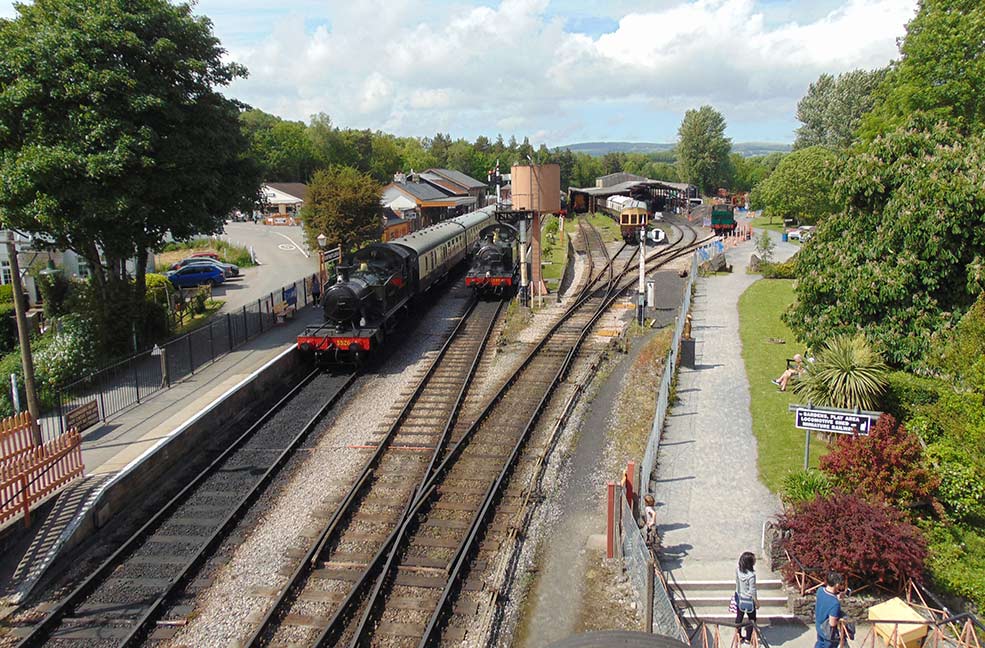 The South Devon Railway pauses at Staverton, which is a small village that hides my favourite flower nursery. Staverton Flower Nursery is the antithesis of most large outdoor garden centres. This pretty little nursery by a river is a relaxing place to potter. Nothing here seems false, modern or even convenient, but all this adds to its charm. It is a true working nursery where plants are grown for the love of plants and not according to what is popular or sell-able. It also has a tasty little cafe, but my favourite spot is the shabby chic summerhouse where time seems to literally stand still.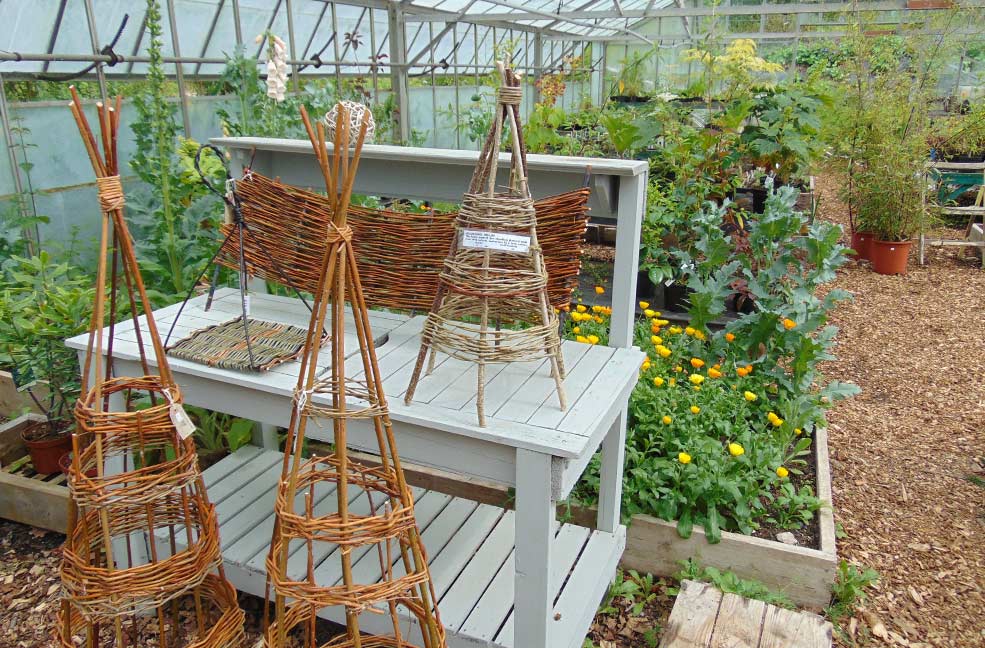 Pennywell Farm and Wildlife Centre offers another great animal experience. This activity farm is famous for its miniature pigs, and most visitors like to hold these tiny creatures for a photo opportunity. There are also a few rides, animal shows and animal handling experiences to be had at this popular attraction. The rides include quad bikes, Go-karts, a mini railway and pony rides.
Buckfastleigh has something which I've never seen elsewhere – a museum in a pub! The Valiant Soldier was a pub until it closed in the 1960's. When the last customer walked out everything was left just as it stood. The furniture and pub artefacts mostly dated from the 1940's so visitors can see what a pub would have looked like in the middle of the last century. This is a fun experience for children and a nostalgic experience for older visitors.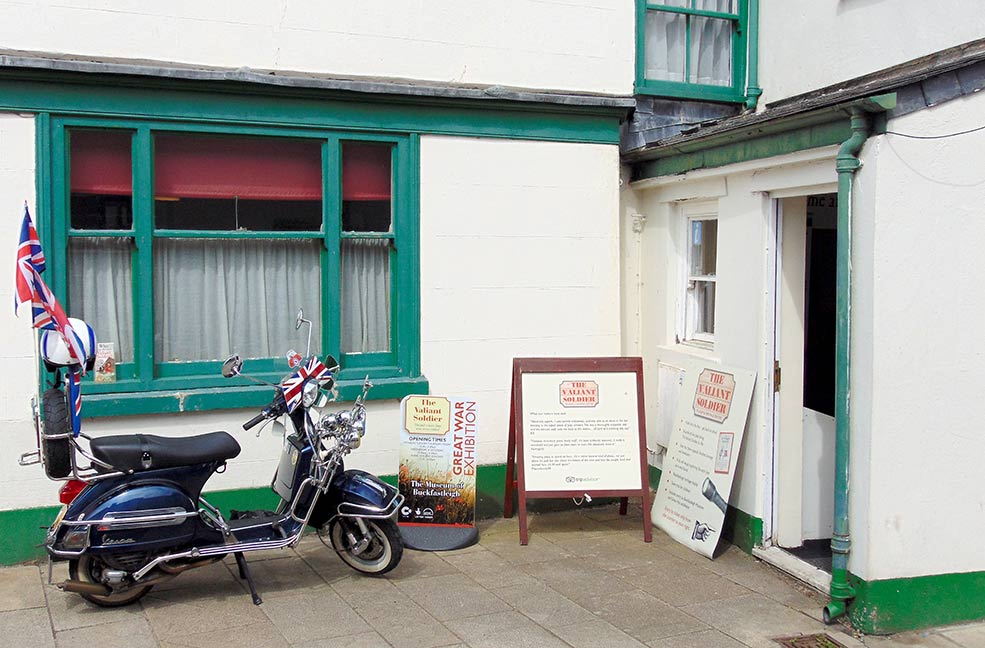 Places to eat and drink
Cafe Michelle is a pretty little town centre cafe with an attractive courtyard garden. It is child and dog friendly and staff always offer a warm welcome. With nice cakes and snacks, this cafe is popular with tourists and visitors alike.
Just on the edge of town is a beautiful restaurant and antiques centre. Salmon Leap is picturesquely located by the river Dart with ample parking and great views. The fish chowder is always a winner, as are the pizzas and paninis. Everything here is cooked to a high standard and the staff are very friendly.
The Globe Inn is an enjoyable bistro pub at the top of the high street. Fulsome British food is the order of the day here, and they have a reputation for great cream teas.