As we drove up the drive towards Powderham Castle the view was truly breathtaking. Both sides of the road were awash with daffodils and our first sight of the castle was over a bulrush-bordered lake. My children all exclaimed with wonder at the sight.
Powderham castle is the home of the 19th Earl of Devon and he is one lucky fellow to live in such a great setting. The castle is surrounded by extensive grounds and deers roam in the Deer Park, adding an extra layer of chocolate box perfection. Speaking of chocolate, it was a Chocolate and Candy fortnight when we visited and the first person who greeted us (after the man in the ticket booth) was an excellent Willy Wonka lookalike. He showed my three children into his 'Chocolate Factory' to entertainingly explain the science behind sweets and chocolate. My three year old boy was agog at the gobstopper delivery system while my girls were astounded by the caramel face bomb.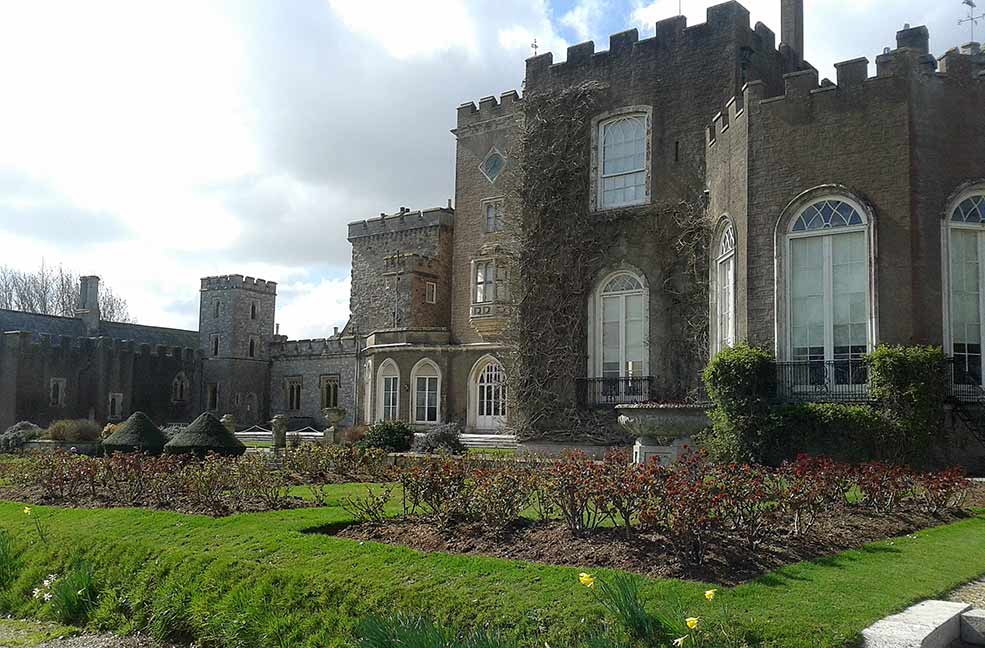 After being entertained by Willy Wonka we had a picnic in the Rose garden which must look amazing when the roses are blooming in summer. We enjoyed eating with our backs to the house and instead faced a view over the Exe estuary towards Exmouth. There was then an Easter Chick trail which we followed round the grounds to win three lovely light-up squishy chicks.
It's not possible to wander inside the castle except on a guided tour, which seems reasonable seeing as it's still someone's home! The girl who took our tour did a great job and entertained my children by letting all of them have a chance to open one of the many secret doors hidden throughout the castle. I found out many things on the tour I never knew. Apparently the Georgians used to rent pineapples when there was not enough of the fruit to go round. Also unscrupulous sailors used to sell narwhal horns to gullible rich folk who thought they were unicorn horns. My three year old is fascinated by all marine life and was incredibly pleased to be allowed to try and lift the narwhal horn.
There was also a world war two Brodie helmet with a bullet hole right through it. Apparently the 17th Earl was shot in the head. The bullet pierced right through the helmet, skimmed his ear and gave him concussion but he survived to be only allowed two weeks' sick leave! Our guide said that he was living proof of the rhyme 'Devon Born and Devon bred. Strong in the arm, thick in the head!'.
Although we got to the castle soon after it opened at 11 we spent so long on the tour that by the time we walked to the Pets Corner and Play Area it was 4 o'clock and closing time. The only upside of that was that we were forced to get our tickets stamped for a free return visit within seven days.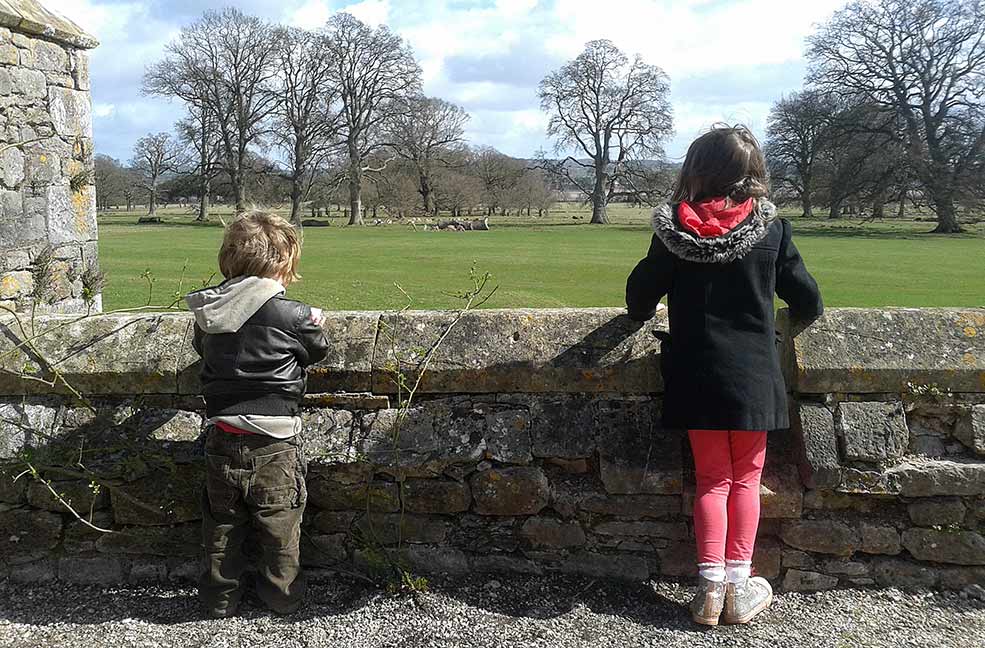 Have a holiday near Powderham Castle>