Our property collections have many options. For starters, where you want to go can be the most difficult decision but from there you have choices for cottages with sea views, pet friendly cottages and even baby friendly cottages. Beyond that, we have extra options available at some properties to make your holiday a little more special.
From games rooms to livery for horses, here are the special features that you'll find in our cottage collections and some property suggestions for where to start on planning your next holiday.
Games Rooms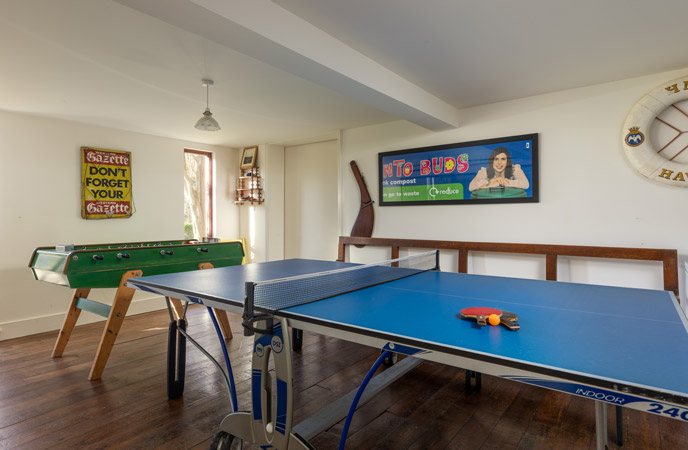 Whether you fancy a tournament of table tennis or a grown up game of snooker, our games rooms offer a diverse selection of rainy day activities. The Old Manor House in Dorset is a gorgeous property with a classic billiards room for pool, the ultimate hangout for teenagers or adults on your cottage holiday.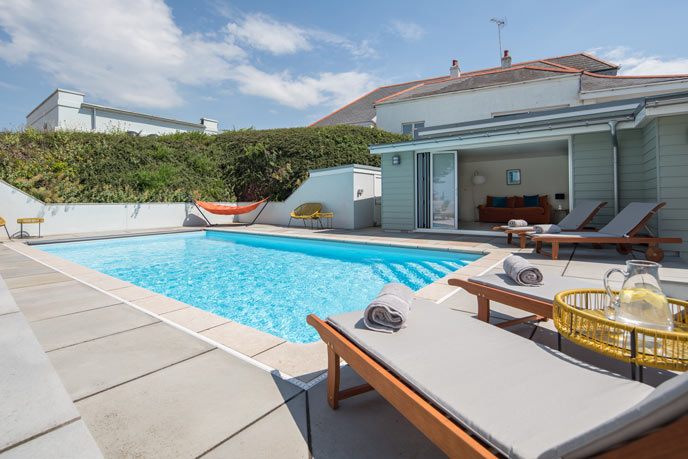 Our holiday cottages with swimming pools are well-loved by families for long hot summer holidays and extra things to do on rainy days. A cottage with a shared indoor pool is great for kids to make new friends and our properties on the Maenporth estate in Cornwall are a haven for those who like a good splash in the sea or the pool.
Jump into our collection of brilliant cottages with swimming pools.
Gyms and Fitness Studios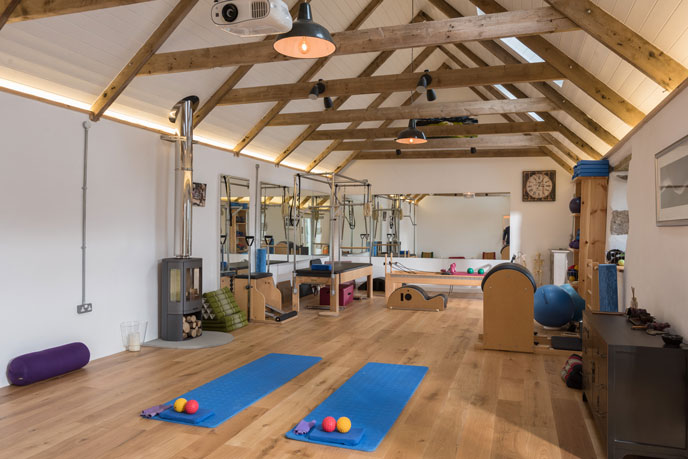 Use your holiday as a prime opportunity for a health kick by opting for one with a gym or fitness studio. Many of our owners offer fitness classes as an added extra to your holiday, it's a great way to get to know local people and burn off some calories before indulging in local delicacies. Take part in Pilates when you stay at Lavender Barn.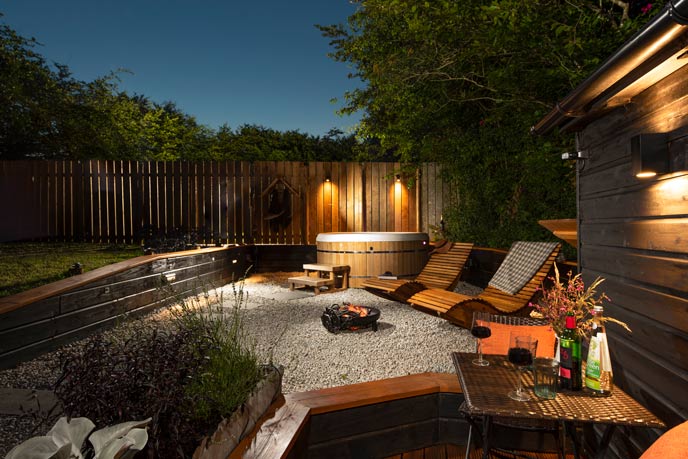 Choose a hot tub for the ultimate luxury on a celebratory holiday or romantic weekend away. A large property with a hot tub is ideal for a group of friends who want to really make the most of their self catering cottage.
Explore our properties with hot tubs and bubble the days away in luxury with a beautiful view.
Livery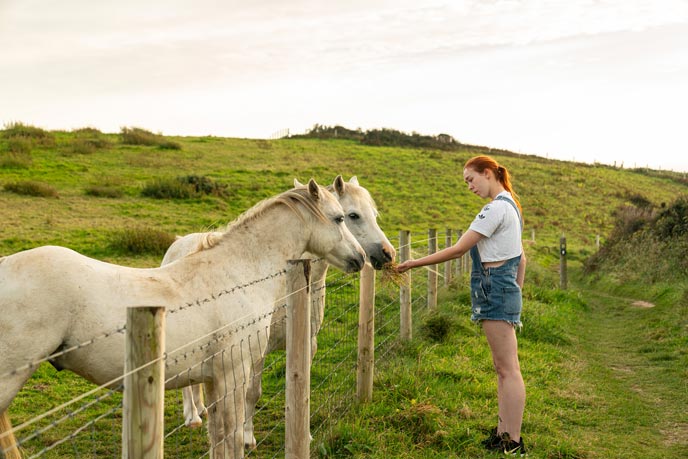 For countryside-lovers, a getaway to lush rolling hills is the perfect antidote to a busy couple of months. Add to that the ability to bring your horse along for a ride or two in a new place and we're sure you'll love your relaxing holiday. Alice's Cottage has space for you to house your horse and unwind in your own cosy home-from-home.
Please call us on 01326 555555 for more cottages with livery options.
Fishing and lakes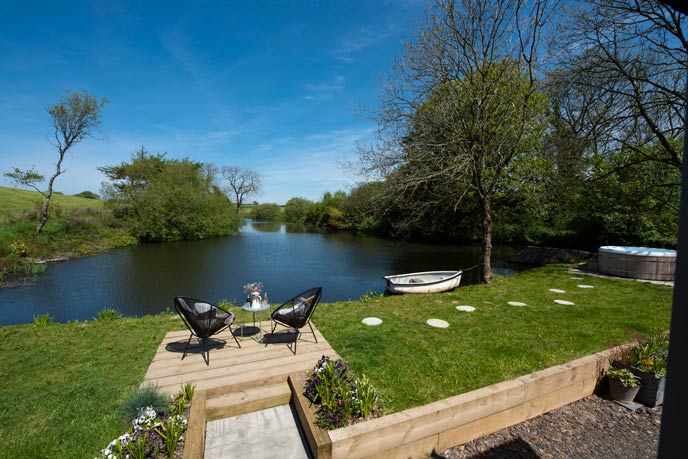 Outdoor pursuits are popular in the South and West and fishing is up there as one of our guests' favourites. Whether you want a private lake for fishing from your doorstep, like at Hayley's Hut, or you'd prefer your own private beach with panoramic views, like Barton Manor Farmhouse, we have an option for your holiday needs.
Call the Sales and Support team on 01326 555555 to find more properties where you can fish.
Boat moorings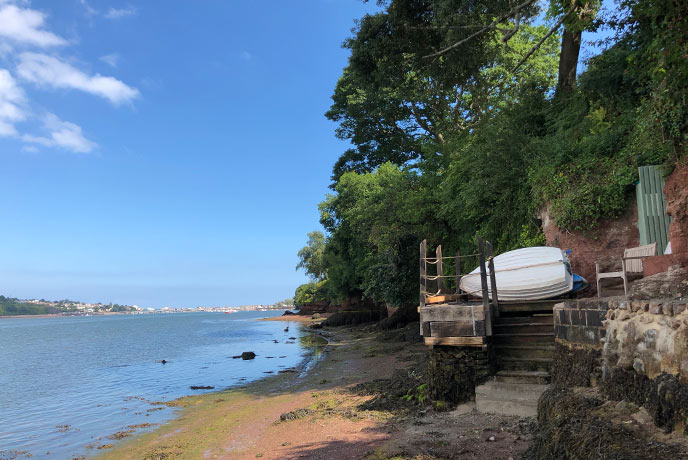 The South West is a water-lover's paradise. From breath-taking beaches and coastal capers to calm inland lakes and pretty rivers, hop in the water for a swim or simply dabble your toes from the side of a boat. If you fancy a spot of sailing, you'll find semi-dry mooring at Redcliffe along with waterside views, a hot tub and a private quay.
Call us on 01325 555555 to discuss options for mooring your boat while on holiday.
Spa facilities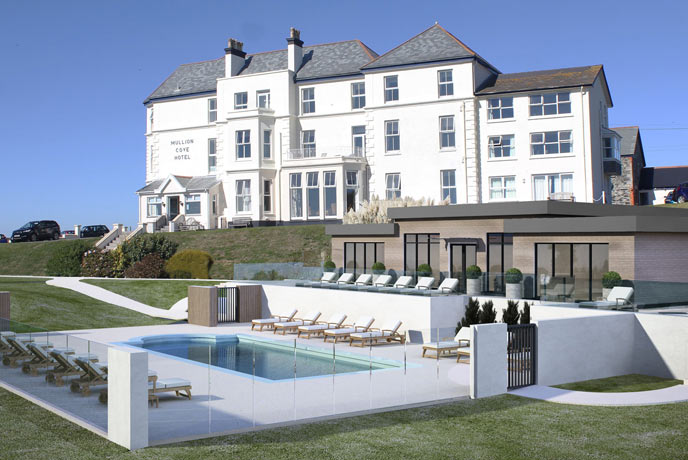 Let your cares slide away this holiday with a whole host of spa treatments right on your doorstep. Stay somewhere like 5 Dart Marina or Verity where you can book spa treatments with the hotel next door and make the most of a luxury hotel experience while staying in a beautiful self catering property. If you want even more privacy, choose a place like The Old Barn at Cherry May Farm, this eco-friendly property is stunning inside and out and comes with a sauna and hot tub for just you and your guests. The lovely Coombe Lodge offers a range of beauty treatments and a special pampering package which includes your choice of some or all of the following: canapes and Prosecco; a delicious high tea with sparkling wine; or a buffet supper, along with your choice of beauty treatments carried out by a fully qualified beautician.
Have a look at all our wonderful holiday cottages in the UK.