We've selected our top ten prettiest holiday cottages for a dreamy getaway, from charming thatched cottages to beautiful barns...
Prepare to be wowed as soon as you arrive at your magical hideaway and unwind into the charm of your holiday cottage. Wander through pretty-as-a-picture surroundings; wooded valleys, delightful villages and unspoilt countryside before returning to your heavenly getaway, a holiday cottage to fall in love with and daydream about for years to come…
1. Tanglewood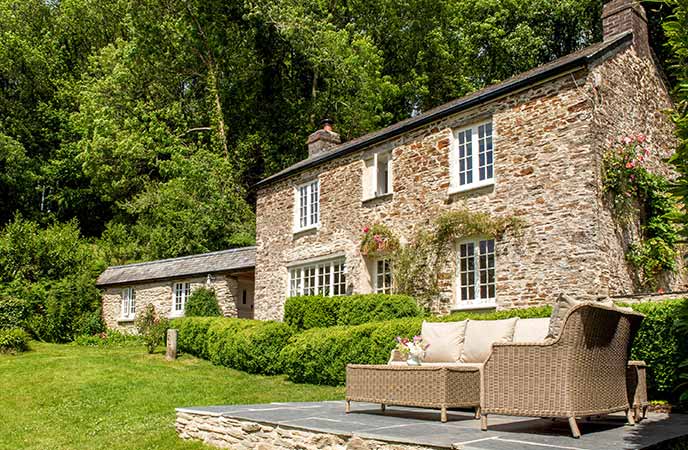 Nestled in the enchanting creekside village of Lerryn with idyllic views over the water, Tanglewood is a magical getaway for five.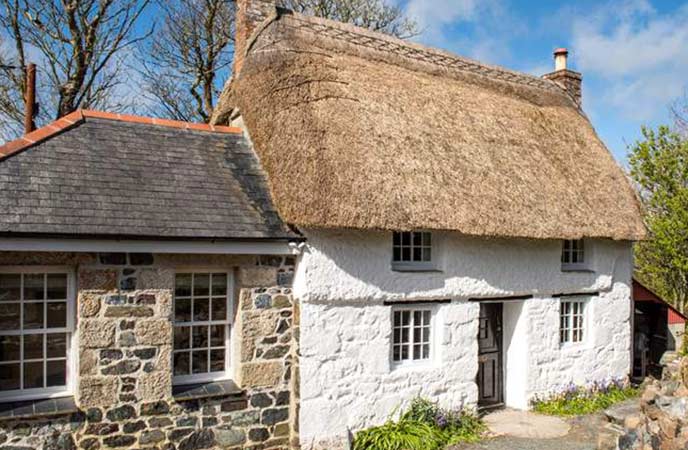 A charming Grade II Listed thatched cottage situated in an unspoilt part of Cornwall, Millstone Cottage is truly a heavenly retreat.
3. Pitt Corner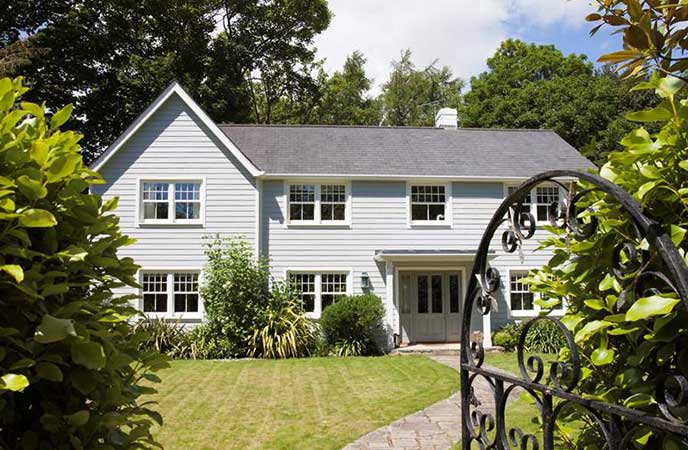 A beautifully furnished American-style holiday home, Pitt Corner is situated in Bembridge village on the Isle of Wight. You'll feel like you've walked straight into the pages of an interior magazine!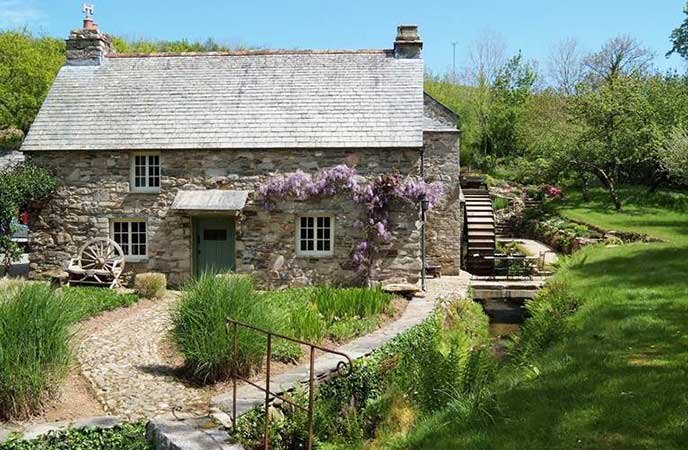 Like something out of a fairy-tale, 16th century Grade II Listed Lavethan Mill is a true delight, with its original features all part of the charm - beamed ceilings, oak staircases and even a waterwheel!
5. The Old Mill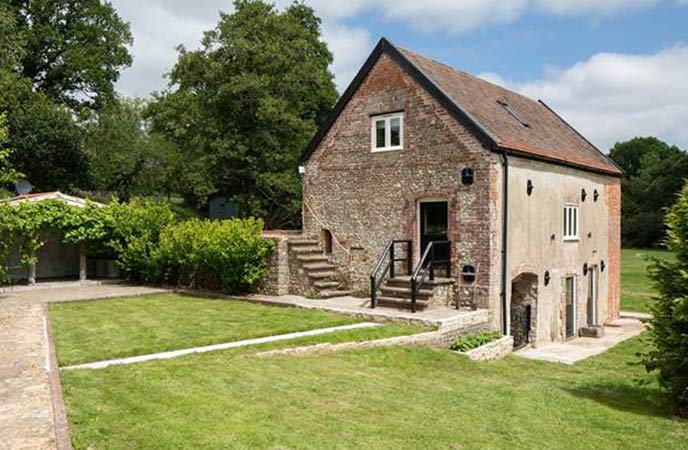 Formerly a working mill, this beautifully unique holiday home in Dorset has been cleverly renovated into a stylish getaway, whilst still retaining its character with gorgeous, original features.
6. Kinsale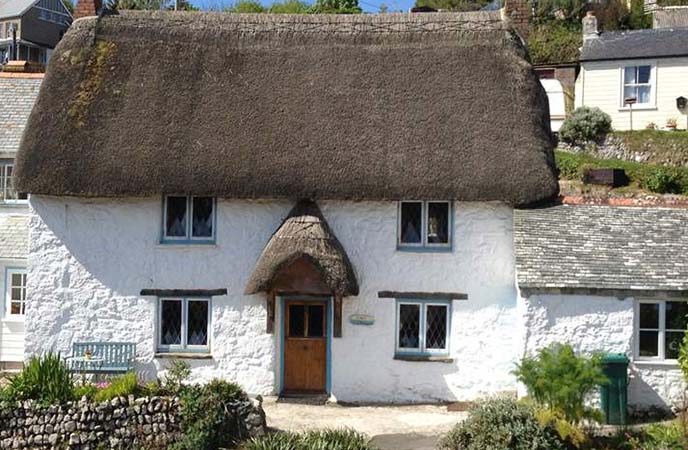 This pretty thatched cottage offers plenty of character and charm with window seats, exposed stone walls and an inglenook fireplace, situated in the delightful fishing village of Cadgwith.
7. Willows Rest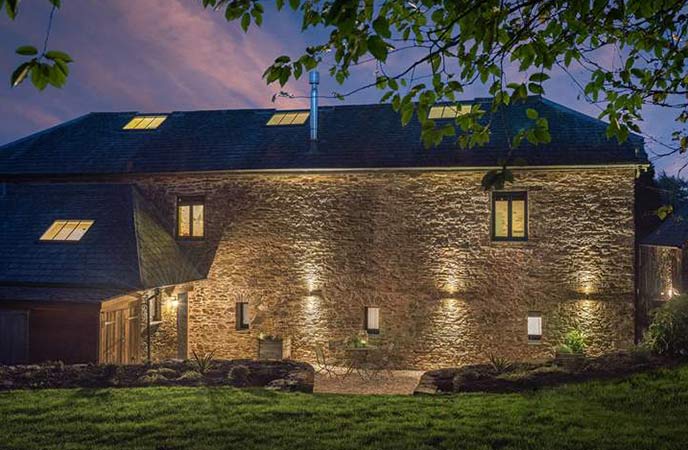 This glorious, secluded haven is tucked away in a wonderful corner of south Devon, fusing gorgeous interiors with the traditional features of a 300-year old Listed barn.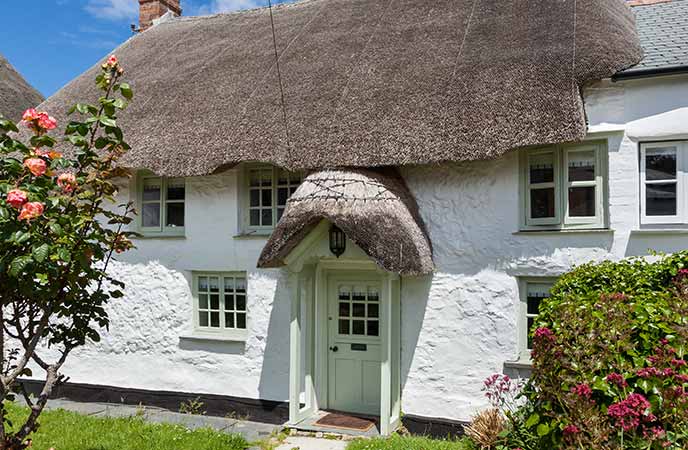 A very pretty thatched cottage situated in the village of Crantock, The Hermitage is a delightfully dreamy family getaway.
9. Week Cottage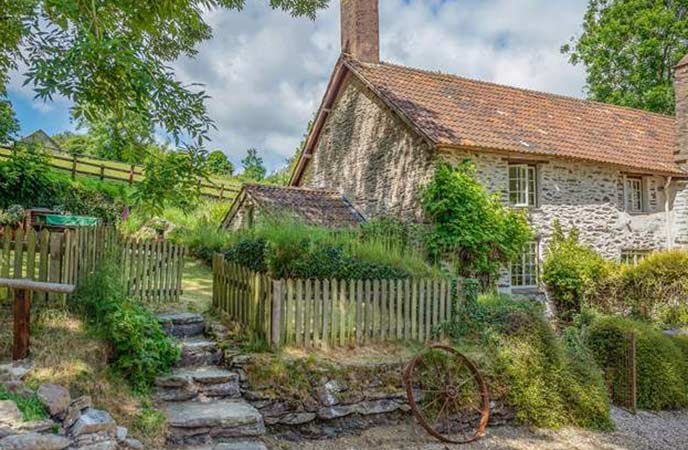 A truly charming traditional cottage nestled in the heart of Exmoor National Park, Week Cottage is a blissful retreat for two.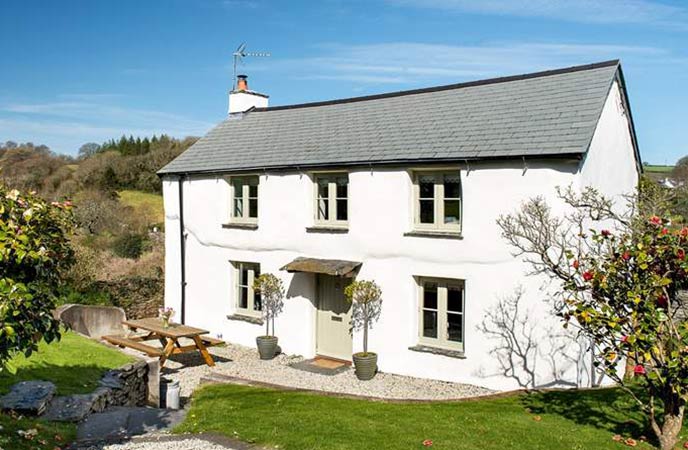 This 150 year old cottage is picture-perfect! Spend your days wandering wooded valleys and admiring river views in this magical Cornish village, before heading back to unwind in your charming country cottage.
Feeling inspired? Take a look at our exclusive collection of properties here.