Answer: super easy.
When it comes to visiting the Isle of Wight, you might think that getting on a ferry would become a little tricky. But fear not. There are plenty of options for travelling to the island and we're here to help you. From choosing the best service for you to final bookings and any changes you might need to make, we can book certain crossings on your behalf or show you where to book if you'd rather manage things yourself.
Ferry crossings
There are over 200 crossings a day from various ports on the mainland to various places on the island. Some are foot ferries, some accept vehicles too. All ports on the mainland have great access from local train stations and the public transport on the island is fairly well connected, perfect if you fancy a car-free holiday.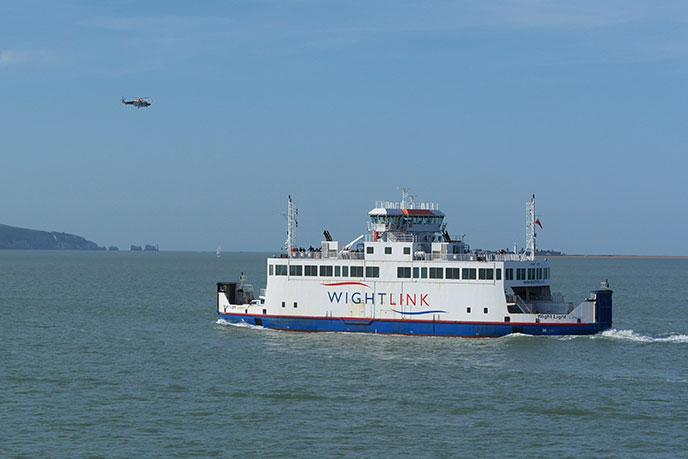 There are three main ferry crossings that you can book through us. All are open to foot passengers and vehicles. The crossings tend to be fairly flexible when it comes to loading up the ferries. If you're early for your crossing, staff may let you on early and similarly if you're running late, the team are usually very accommodating and allow late arrivals to hop into the next available space. Of course, this is dependent on the time of year; as the ferries get busier the more difficult it can be to squeeze in an extra car. The car ferries are the most popular ways of getting to the island all year round.
Help with booking a ferry
If you're interested in booking one of the three ferry trips below as part of your Isle of Wight holiday, get in touch with us. We can organise competitively priced bookings on your behalf for a small non-refundable fee of £17.50.
Southampton to East Cowes, operated by Red Funnel, takes up to an hour and runs regularly throughout the year. In peak season this service runs every hour, giving you some flexibility if you are running early or late. East Cowes is fairly well connected to the rest of the island whether you need to drive or get on public transport. You'll also find Osborne House in East Cowes, a great family day out or just an afternoon if you feel like making a pit stop after your ferry journey.
The Portsmouth to Fishbourne crossing takes up to 45 minutes, operated by Wightlink. From the village of Fishbourne on the north of the island you have great access to Newport and the east of the island too.
The shortest ferry trip is from Lymington to Yarmouth and operated by Wightlink. As a 30 minute journey, this is one of the most popular crossings with visitors and locals alike as you get fantastic views along the mainland and island coastlines. Out of season, this route can be less busy and the transport links from Yarmouth make it easy for car-free passengers to get around the isle.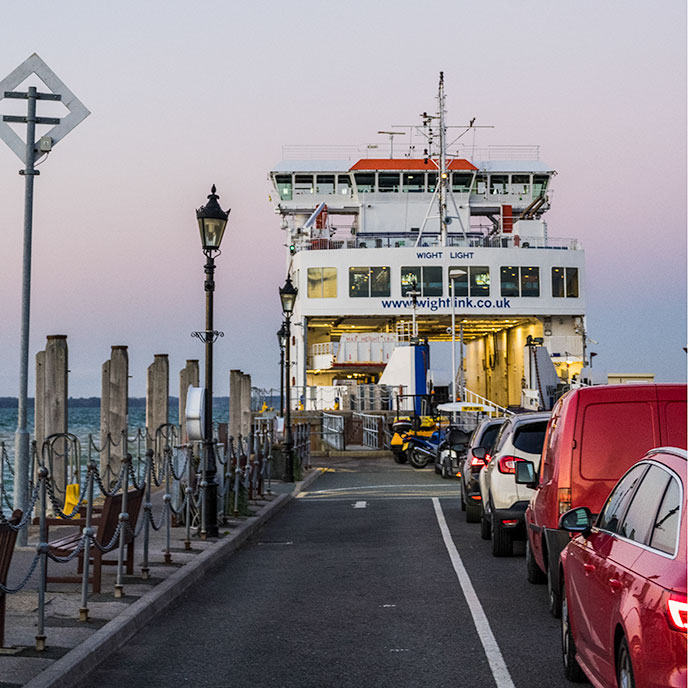 If you're looking for a sleeker alternative, Red Funnel run the 'Red Jet' from Southampton Docks to the west side of Cowes. This journey takes only 25 minutes and is for foot passengers only, ideal if you're staying in Cowes for the weekend.
What about the catamaran?
The catamaran service is called 'Fast Cat' and is operated by Wightlink. It's pretty quick – the actual crossing takes a tiny 22 minutes from Portsmouth harbour to Ryde Pierhead, giving you more time to enjoy your holiday. Alternatively, you could use the Fast Cat for an exciting day trip to Portsmouth. As it's so quick you'll have tons of time to explore the city's historic dockyard and naval history museums.
This service is foot passenger only so you'll need to leave your car at home but if you desperately can't live without your ride, consider hiring one on the island. You can also get the train from the end of the pier run by Island Trains. This service runs as far as Shanklin to the south of the island. You can get to the rest of the island via bus from the station at the top of Ryde Pier.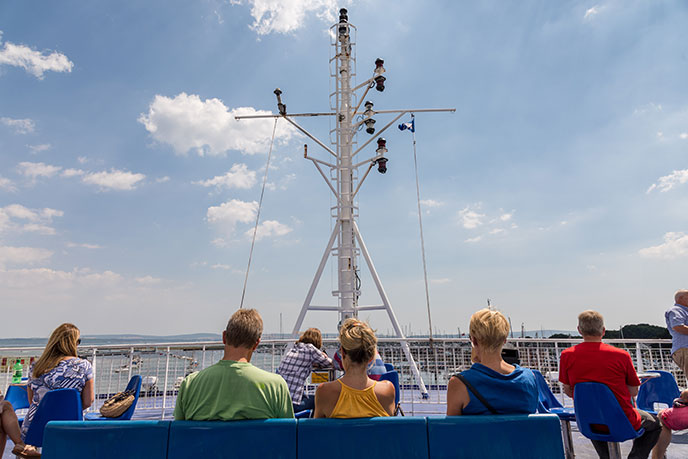 I heard I can also get on a hovercraft?
Yes! The only foot passenger hovercraft service in the UK is operated by Hovertravel. This service runs from Southsea in Portsmouth to Ryde on the east of the island. Taking only 10 minutes this is the quickest way to travel to the Isle of Wight. Get to your holiday let quickly and save time travelling, perfect for making the most of your short break.
You can receive 20% off your travel from Southsea to Ryde with Hover Travel. All you have to do is book your ticket via Hover Travel's website and use the code CCOTTAGE20 to receive the discount.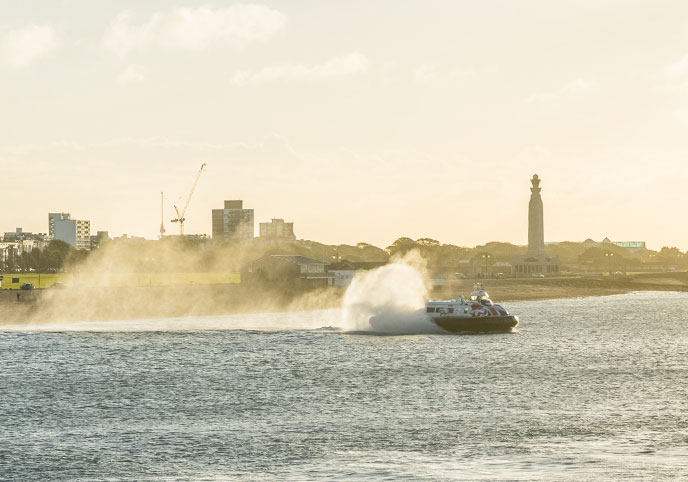 Whatever way you choose to travel to the island, discover our wonderful collection of cottages on the Isle of Wight for the perfect holiday base.