The best of the bunch: 4 Cornish wineries to visit
"Wine is the most civilized thing in the world", so said Ernest Hemingway (although not necessarily of English wine) but we're not going to disagree with him. Whether you're a self-confessed wine aficionado or have never tried a glass of Cornish wine, these are the places to indulge your taste buds. The county is home to numerous award-winning wineries which you can go wine-tasting in Cornwall, tour and enjoy a tipple or two. Here are some of our favourite choices:
1. Polgoon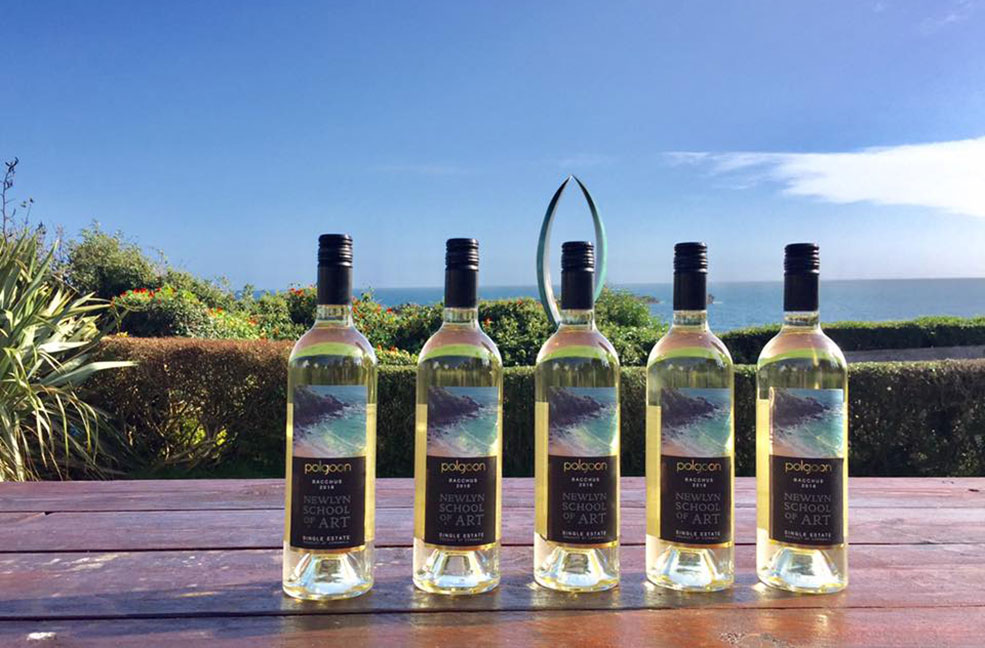 Image: Polgoon facebook
Wine aficionados will delight in a visit to Polgoon, an award-winning vineyard near Penzance. The shop, which stocks their range of wine and ciders, is open year round and tours kick off in Easter. A typical vineyard tour will take around 90 minutes with guests learning about the process before enjoying a tasting. If you're bringing along someone who doesn't share your passion for wine, Polgoon could be just the ticket as this vineyard and orchard also produces cider and juice. Feel free to bring your dog along, just be aware they aren't allowed in the shop or winery. You'll find a dog bowl full of fresh water outside the shop and a place to tie them up. If you don't want to take part in a full tour you can enjoy a glass of Polgoon wine with a cheese platter or a Cornish crab sandwich.
2. Camel Valley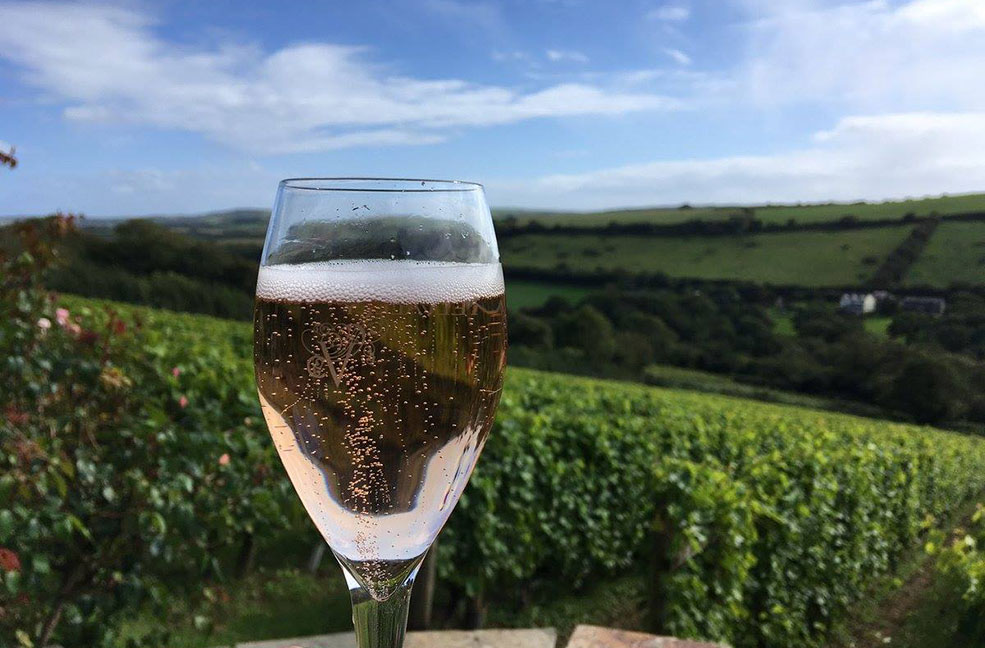 image: Camel Valley Facebook
Cornwall's largest vineyard, Camel Valley, has been producing award-winning wines since 1989. Nestled in the Cornish countryside, Camel Valley offers personal guided tours and tastings from Easter through to October. If you don't feel like a tour, you can nab a spot on the sunny terrace and enjoy some fine wine by the glass or half glass. You'll be in good company - Camel Valley wine is stocked in restaurants all over the county including Rick Stein's. It's even stocked nationally in Waitrose, at Fortnum & Mason in London and they even export it to Japan! Rover will have to stay home for this one, as it's not dog-friendly.
3. Knightor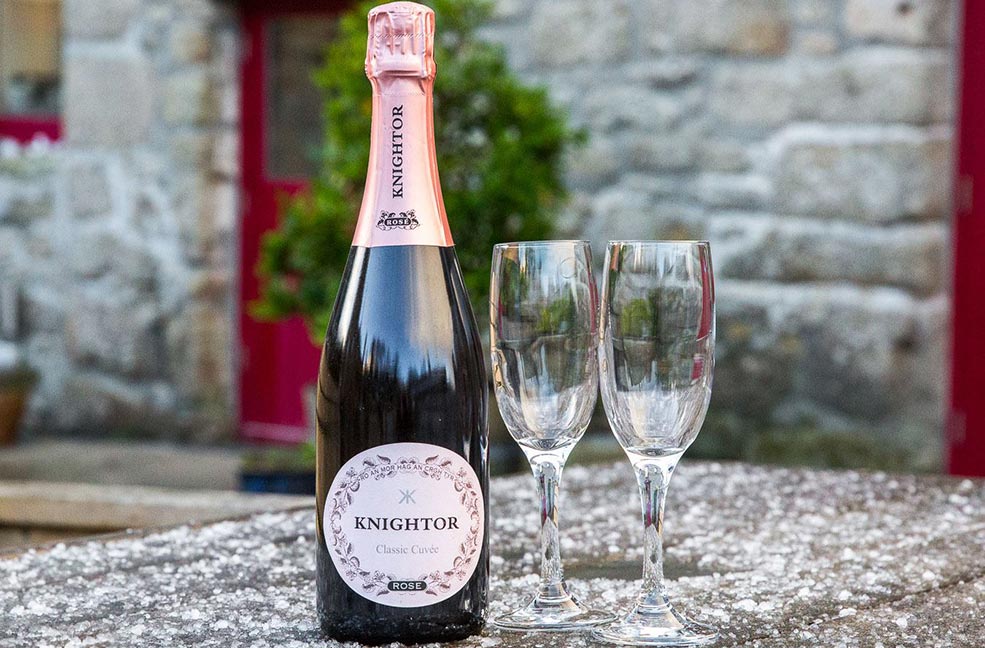 Image: Knightor facebook
Down on the south coast of Cornwall you'll find Knightor, a stunning winery and restaurant boasting its own herb and vegetable garden. Between April and October you can book on to a range of wine tours as well as tutored wine tastings. Foodies among you should book on to one of their feasts nights; they take place a couple of times a month and use seasonal local produce to create global flavours including Ghanaian, Korean and French. Knightor also offer lunches and a traditional Cornish afternoon tea with homemade cakes, scones and sandwiches.
4. Trevibban Mill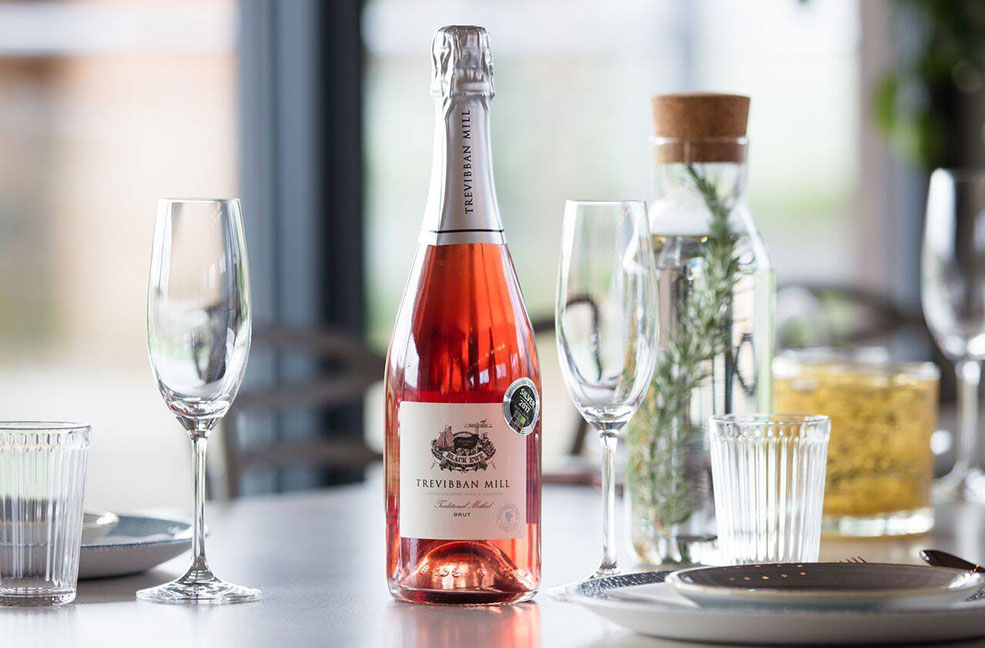 Image: Trevibben facebook
A mere hop, skip and a jump from the iconic harbour town of Padstow you'll find Trevibban Mill, a beautiful Cornish vineyard with a strikingly modern looking winery and cellar, tasting room and events venue. Here you can sip a glass of wine in the bar, enjoy a wine tasting session, take a guided tour of the vineyard and winery or sign up for their grand walking tour where you'll learn all about grape growing in England before tasting seven wines.