Finding somewhere new that keeps three small children entertained for a day and has free entry and free parking is like the Holy Grail for a parent. Especially over the summer holidays when paid-entry activities soon mount up. I'm delighted to say that I've found such a place. It's quite a hidden little gem called Hannah's at Seale-Hayne, near Newton Abbott in south Devon.
Hannah's is a quirky gallery, bistro and farm housed in a large old college. But Hannah's is also a lot more than that. It is a charity which works with people with disabilities, helping them to learn and have fun. Every visitor to Hannah's who buys something from the cafe, gallery or shop is supporting the charity, not that my young children were conscious of this. They just enjoyed a really relaxing place where they could explore the grounds at will.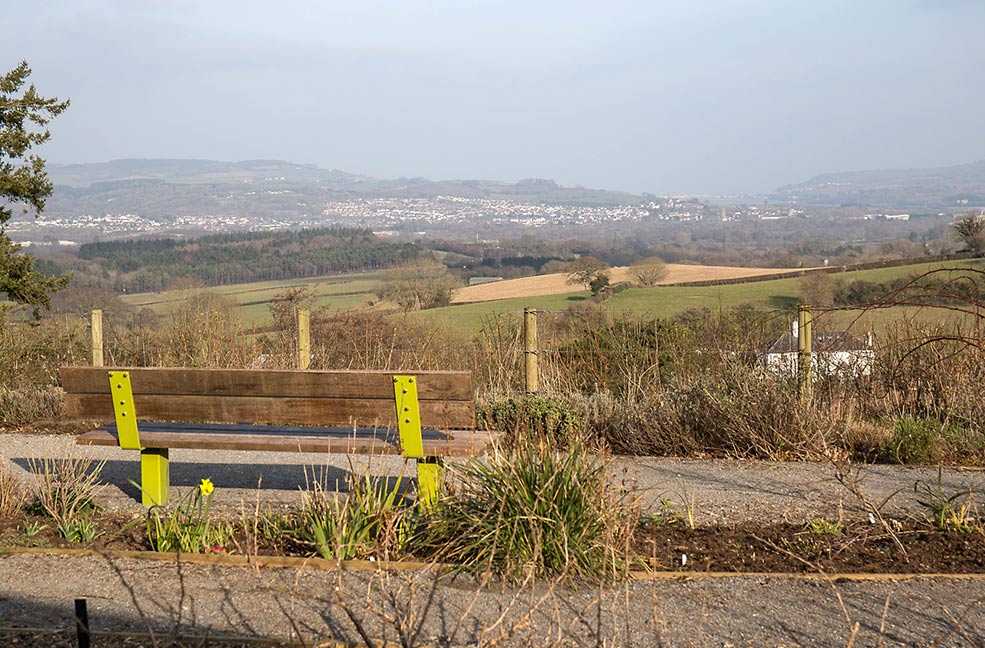 Around Hannah's are a few goats, chickens and ducks but also various outdoor sculptures. At the heart of Hannah's are lawns inside a quadrangle - we bought some incredibly good value food from The Pantry and sat and ate it here. When our children had finished they ran about the grounds freely; my girls particularly liked a large hanging metal wind chime which they could bang with hammers and make quite a racket.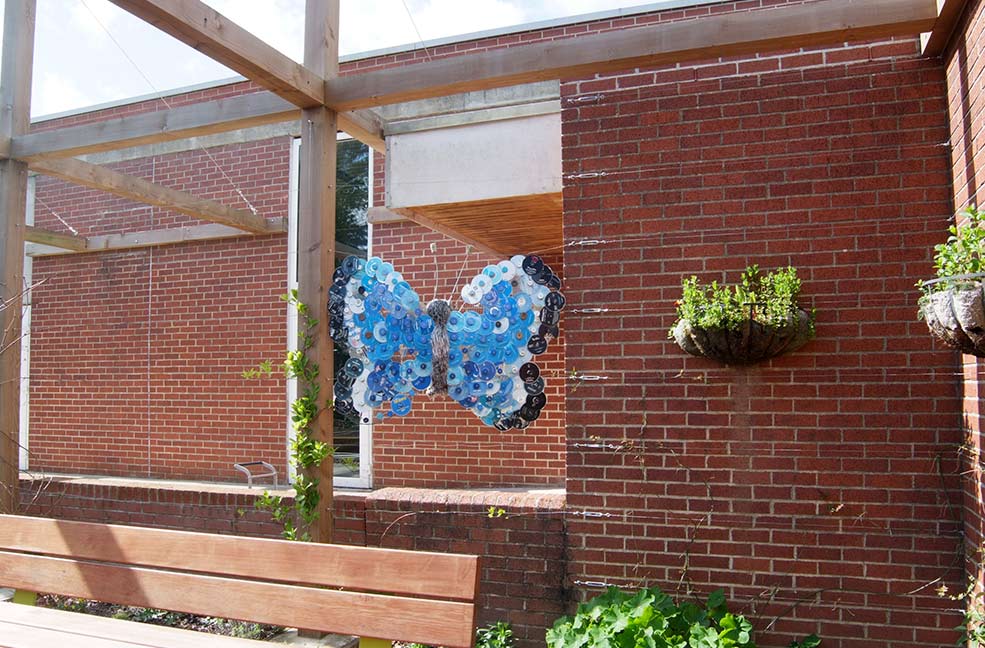 As well as the pantry there was also an eat-in Bistro but the highlight of our visit was a toy exhibition in The Gallery. One half of the room was an exhibition of toys through the ages but the other half was a huge storytelling bed. My children loved this. As soon as they saw it they whipped their shoes off and clambered on. They were soon relaxing with some books and giant stuffed toys.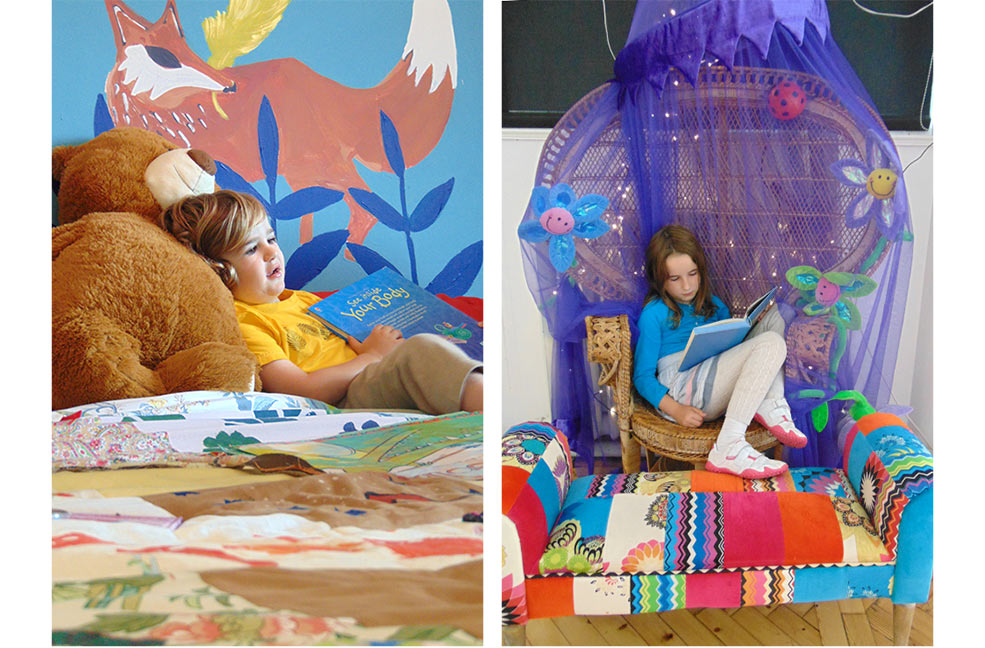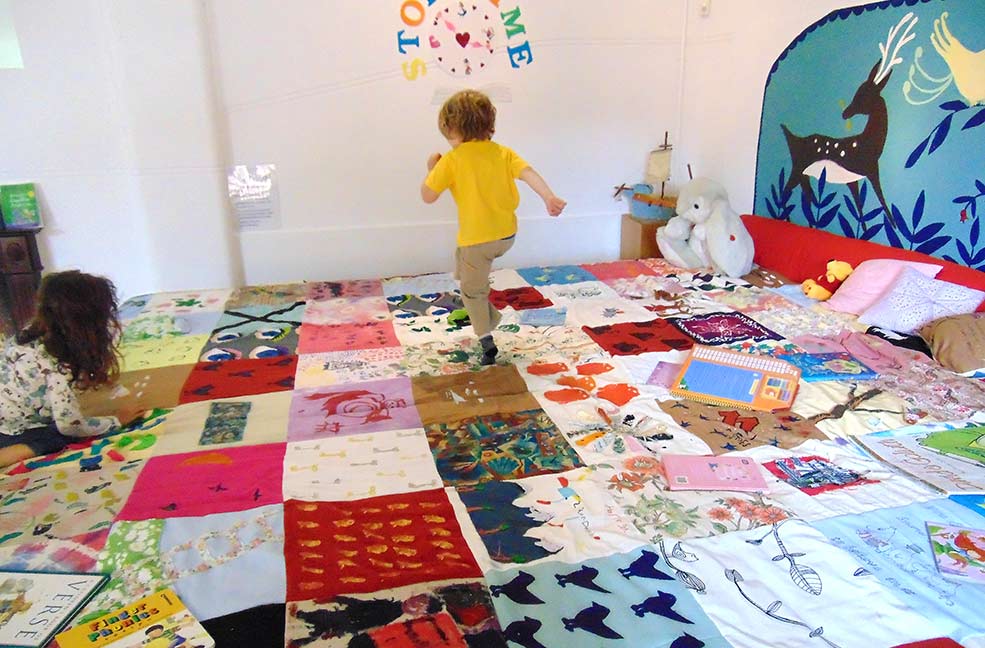 Hannah's has a whole host of resident artists with studio shops who all seemed happy to stop and talk about their work. We even bought a couple of very reasonably priced prints. As well as the studio shops there was also a gift shop, charity shop and second-hand book store. Throughout the day all the staff we met were incredibly friendly. At one point my camera had run out of batteries and one of the staff ran round all over the various parts of the building trying to round up batteries for me. He eventually found two from the jeweller. Hannah's feels like the sort of place where the staff are encouraged to dream up new ideas and exhibitions all the time. Some of the exhibits seem really appealing and successful whilst others less so. But when somewhere is so relaxed and welcoming it would be churlish to complain about the things which don't work. Especially when we parked for free, didn't pay a penny for any of the activities, spent only £11 to feed a family of five and were even given two free AA batteries...