Torbay is a great place to come on holidays with children. The bay covers the towns of Brixham, Paignton and Torquay, all of which have plenty to recommend them. Some people prefer the fishing village atmosphere of Brixham; while some love the old-fashioned bucket and spade charm of Paignton. Or maybe you prefer the Victorian architecture and busy harbour of Torquay. There are many exciting attractions and activities to keep families busy in this part of the world, whatever the weather. Holidaying in this part of the world doesn't have to be expensive. There are lots of great places to visit, and exciting things to do, which won't cost anything apart from some parking fees. Here is my list of 10 free things to do in Torbay with children.
1. Visit the picturesque village of Cockington
Cockington Court and Village is one of my family's favourite days out. The extensive grounds of the manor house are beautiful and the gloriously picturesque little village is amazingly preserved. The village has a blacksmith, tea room, water-mill and a whole array of thatched cottages. The court itself has three areas of craft studios as well as a church, rose garden, play area and walled art garden. There are always plenty of free things to do with children at Cockington Court.
2. See the home of Isaac Singer
Isaac Singer was the famous Victorian industrialist who started the phenomenally successful Singer sewing machine company. To reflect his great wealth, he had a mansion built for him in the style of The Palace of Versailles. This large house and gardens in the heart of Paignton is well worth a visit.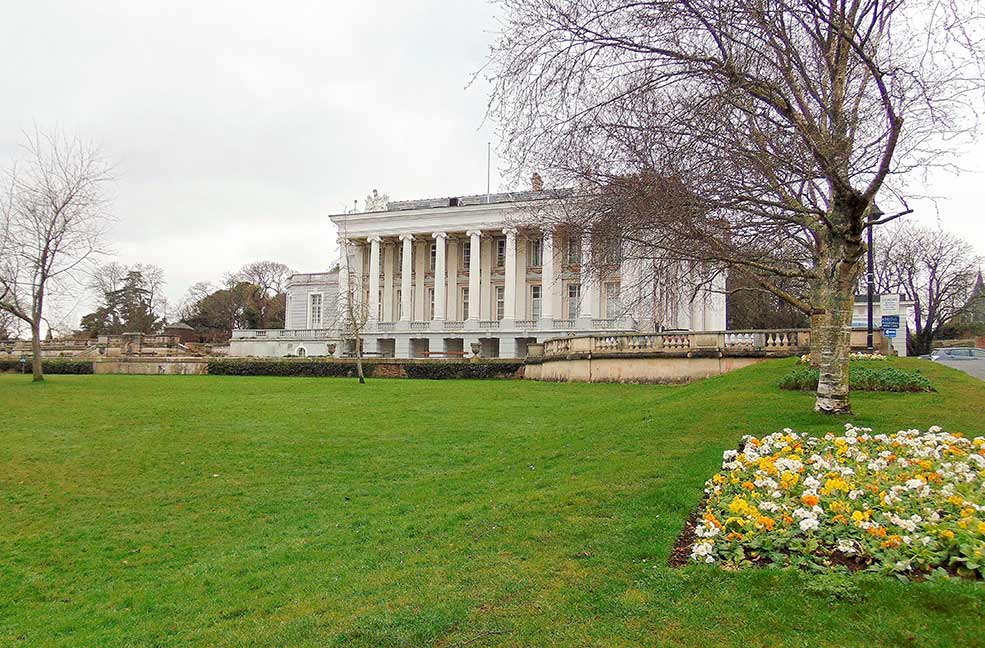 3. Ride a tractor at Occombe Farm
Open farms with attractions can be quite expensive, but Torbay has its own visitor friendly farm and its free! It's not as big as some other places but that is some of its appeal. My children love to visit Occombe farm and climb on the tractor, visit the animals and walk the nature walk. There are often extra activities which are set out. Sometimes there are ride-on tractors in the barn, sometimes there are various trails available.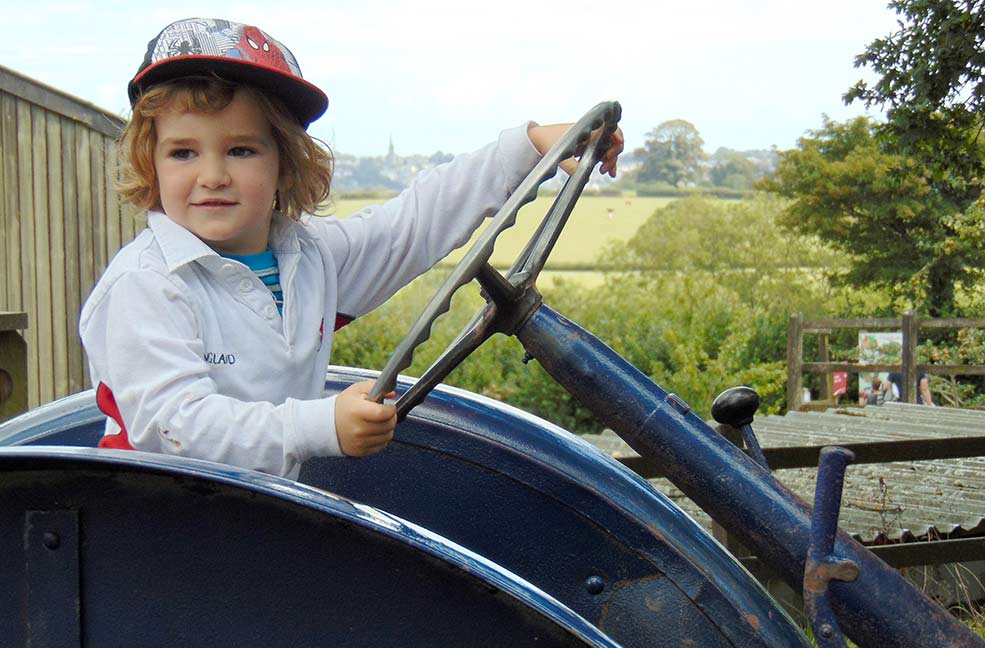 4. Watch the fishermen return with their catch at Paignton Harbour
Paignton Harbour is a pretty little fishing harbour with a few colourful fishing boats. This is a working harbour where you can watch the fishermen return with their catch. It might sound boring, but if it's something that's never crossed the minds of your little ones, they will be enthralled.
5. Have a sand castle building competition at the best sandcastle building beach in England
A couple of years ago some scientists at Bournemouth University worked out the formula for the best type of sand for sandcastle building. After a hunt for the British beach which best matched this formula, Torre Abbey Sands in Torquay was voted the best sandcastle building beach in England.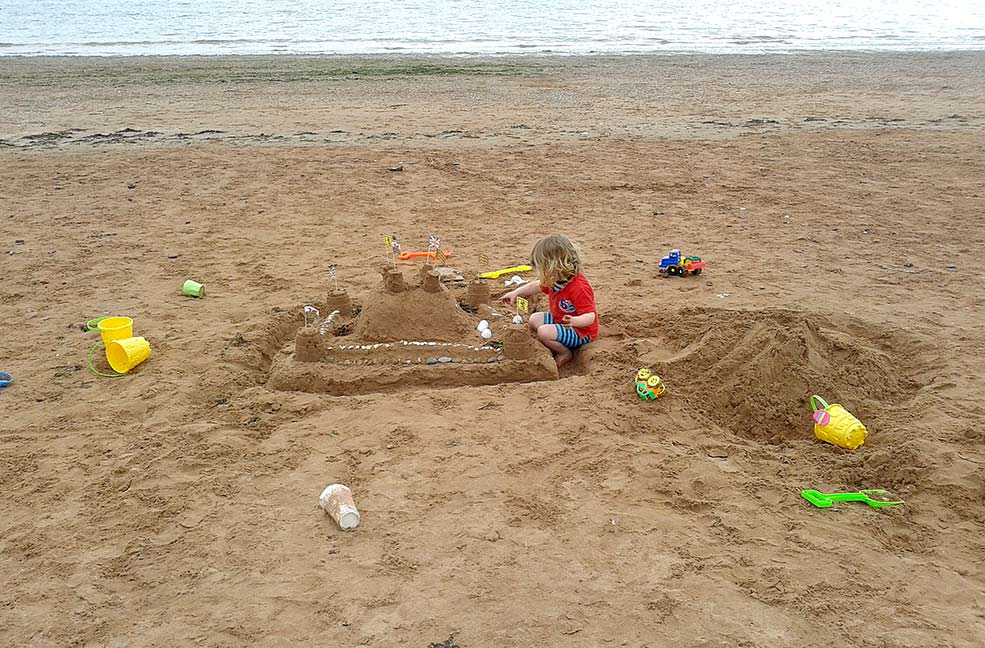 6. Spot Dolphins from Berry Head
Torbay has some lovely walks but my family's favourite is the fabulous Berry Head in Brixham. Berry Head is a huge granite headland with spectacular views right across Torbay. This is a perfect place for wildlife spotting. It's not unusual to see dolphins from here if you stare out to sea for long enough. On a clear day, you can see 46 miles from here to Portland Bill. Berry Head also has a squat little lighthouse with a fascinating quirk. It is both the highest and lowest lighthouse in England. Although it's only a few feet high it is built on such a high cliff that the top of it is 190 feet above sea level.
7. Play at the Geopark
On Paignton Green is a fantastic play park called the Geopark. This great park tells the story of the area's geological past. The climbing frames tell the story of the collision of continents during the Carboniferous period, while the toddler zone represents the Devonian period. Every part of this park is designed to reflect the areas interesting prehistoric history.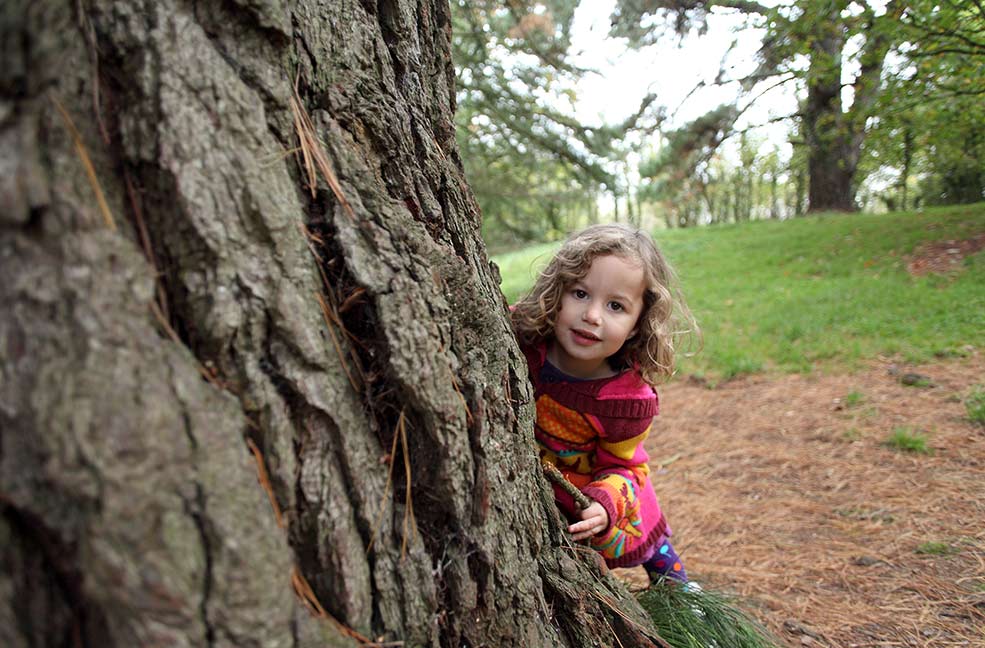 8. Spot wildlife at Clennon Valley Lakes
Behind Goodrington Sands in Paignton is an unspoilt area called Clennon Valley Lakes. These beautiful lakes are always full of wildlife for children to spot. There are usually plenty of Coots and Moorhens as well as Mallards and Swans. On a good day, you can spot a kingfisher.
9. Keep an eye out for the Steam Trains at Oyster Bend
My children love to spot the magnificent steam trains as they pass by. People love to wave from the steam train and they always love it when people wave back. I never let the steam train pass without waving! My favourite viewing spot for the steam train is on a little bridge in Paignton behind a road called Oyster Bend.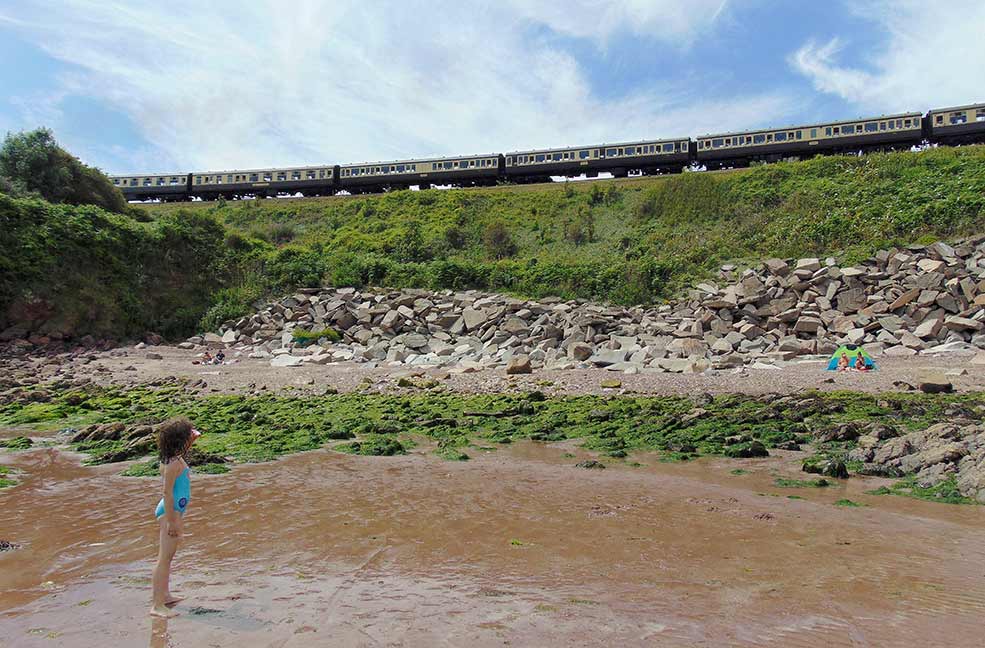 10. Visit the Children's Festival
Paignton children's festival is the UK's longest running children's festival. It is now in its 71st year of full on fun for children of all ages. Most activities are free so it is well worth a visit. The festival takes place in August but there is usually something happening on Paignton Green on most weekends through the summer.