Overbeck's is not the largest of stately homes and the drive up to it is hair-raising, but if you like tales of eccentric inventors and macabre collections made by a mad-cap genius then Overbeck's is well worth a visit.
For me, Overbeck's is the best National Trust house in Devon. It looks down on the Kingsbridge Estuary; you can see across to Salcombe if you look to your left, and dramatic views to Prawle Point and out to sea if you look right. Most people pause on the way in to look through the telescope - my children ask me for a turn on any telescope we see on our travels but they never usually seem worth the money so they were delighted when this one was only asking for donations.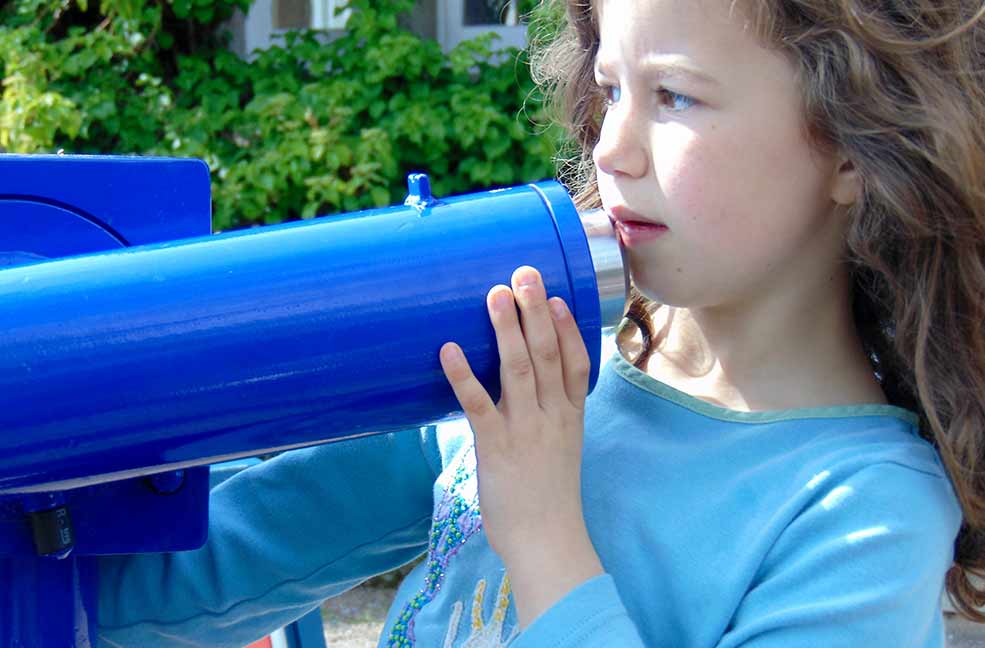 Overbeck's has the most delightful gardens. They contain an extraordinary array of exotic specimens which only seem to grow in this particular sun-trap. We went in May and bananas were already starting to grow and there was an abundance of the huge Tree Echiums which can grow flower spikes up to 12 foot high!
At the front of the house is a terrific conservatory with a couple of deck-chairs which are always popular. If the deck-chairs are occupied the staff provide blankets to throw on the front lawn, a spot which always seems to get the sun. Once I'd trundled my children off the deck chairs I spent a lovely ten minutes soaking up the sun myself.
Whilst I sat relaxing in the sun my children were led through the cafe by the staff to a dressing up box in the corner. My short rest in the sunshine was soon disturbed by Tinkerbell and a dinosaur so we went inside to explore the house.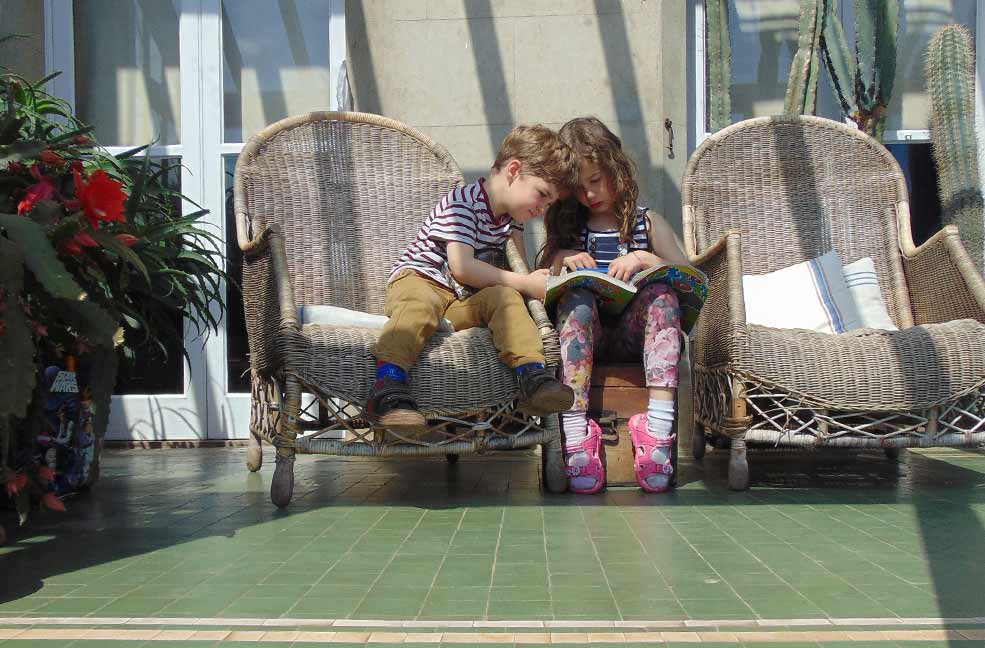 The house is named after its last owner – the eccentric Otto Overbecks. Otto was a chemist, collector and inventor and is now best known for his Rejuvenator Machine which used small amounts of electrical current to combat illness.
Children are encouraged to hunt for a small ghost called Fred who moves around the collections but is usually hiding through a secret door among the dolls houses and toy collections. Once my children had found Fred and received stickers for their efforts, they were clambering up the stairs to see the slightly macabre collections of beetles, butterflies, birds and stuffed animals. The house itself is quite small but it is very child-friendly, and one of the reasons my children love Overbeck's is precisely because they don't have to trawl through room after room. The house can be fully explored in under 20 minutes leaving plenty of time to run around the gardens or have tea and cake on the sun terrace.
Find out more things to do for your holidays in Devon.