Ventnor is best known for its Botanic Gardens, but do make time to visit Ventnor beach, a pretty cove down steep and bendy roads from the town centre. There you'll find golden sands, lots of places to eat and ice cream heaven.
Ventnor, a place best known for it's stunning Botanic Gardens and historical charm. The beach here goes unnoticed by many but it's worth the effort to discover this sandy cove if you are staying in a holiday cottage in Ventnor.
Parking - roadside or the pay and display car park at the eastern end
Lifeguard - yes but only in the summer
Eateries - plenty along the promenade, including lots of ice cream
Public conveniences - just off the beach
Near to - Shanklin
My trips to the beach usually take place in winter. Being a dog owner beach time is restricted by dog bans which tend to come into play from Easter to September. Ventnor beach is no exception however on a sunny day recently I found myself dog free and with an afternoon to spare. Ventnor is a place I know from visiting the Botanic Gardens. Apart from that I know very little, just that there is a beach somewhere.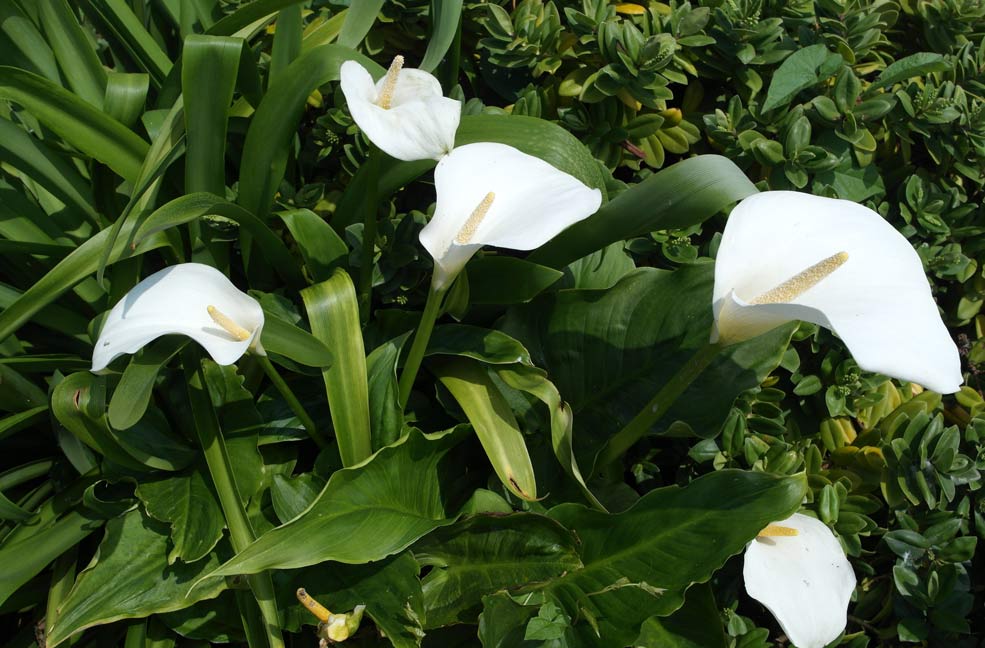 Now Ventnor is hilly but if you wander downhill, chances are you'll eventually get to the sea. You can drive down to the beach as there's a small car park right on the water's edge. However, this can be a busy route so I'd recommend walking from town to stretch your legs and enjoy more of the Island sunshine.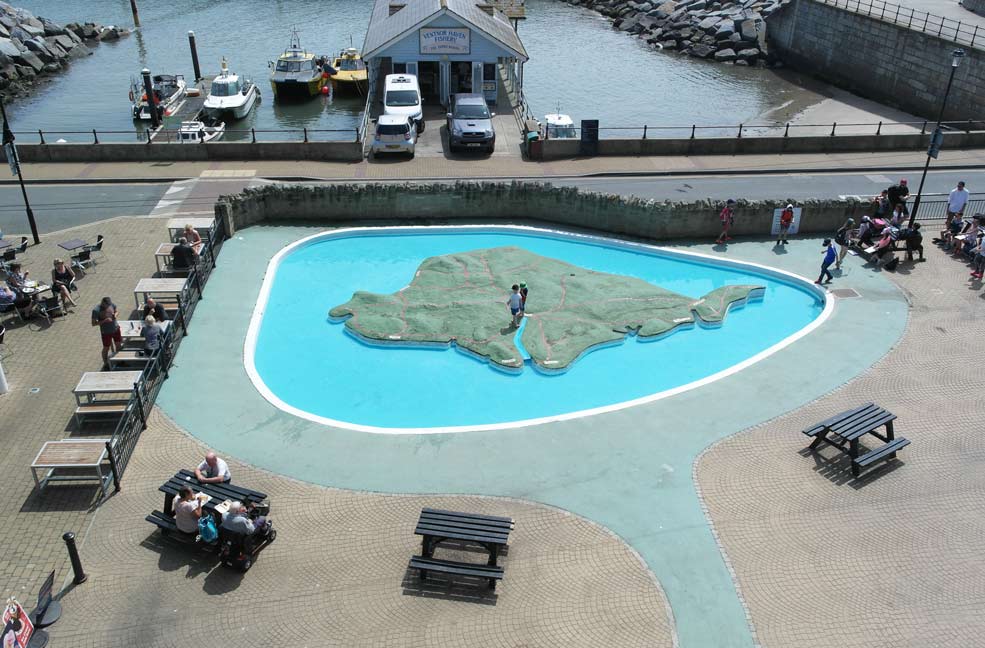 I parked in town and wandered down through the narrow streets until a walkway led me down to the sea, past some lovely landscaped gardens which looked stunning in full summer bloom. The path comes out at a little area with a paddling pool, complete with a map of the Island, great for little ones as an alternative to paddling in the sea. There's also a picnic area and a cafe which is ideal if you want a break from the beach and to avoid sand in your sandwiches! Walking past the pool the path leads either left to walk along the promenade past Ventor Haven Fisheries (a great place to buy fresh fish straight off the boat) or right to the beach. I made a right and the beach appeared in front of me.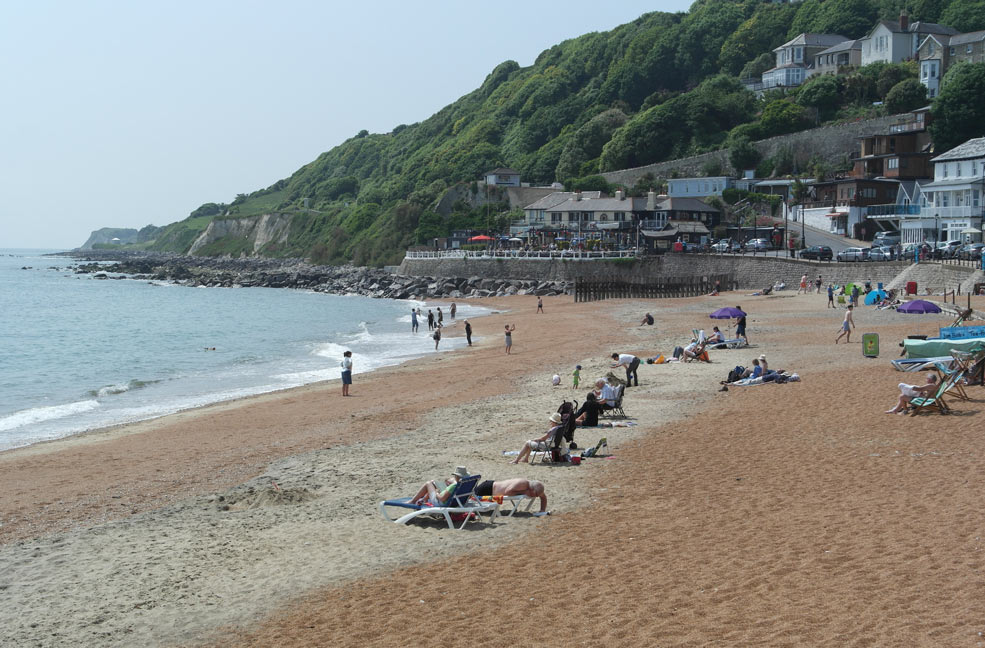 The beach is a stretch of golden sands with pebbly bits, backed by a promenade which runs the entire length to the Spyglass Inn. Restaurants, tea shops and ice cream parlours line the road opposite so there's plenty of refreshment choices. The beach gently slopes to the sea and is great for families of all ages. At the farthest section there's a rocky area but it didn't look too inspiring for rock pooling. You can be a seasoned beach-goer and rent a beach hut for the day or stick to the basics by hiring deck chairs and a windbreak.
My visit lasted for a couple of hours and I wished I'd put more money in the meter so I could stay longer. Ventnor beach is a quintessential English holiday beach, a lovely area with every amenity you could wish for close at hand.
Take a look at our holiday cottages here for some lovely places to stay on the Isle of Wight.