As voted for by Nigel, the yellow labrador. We holiday on the Isle of Wight a lot and like to make the most of the dog-friendly beaches on the island. These are the ones we think are the best.
My all-time favourite dog friendly beach on the Isle of Wight (and Nigel's too) is Bembridge Beach. Start from The Tollgate Cafe, where you can prep with a coffee and fry up to fuel your walk (parking available) before following the beach along the harbourside towards the lifeboat station. Check the tides before you start as access to the beach around the edge of the harbour entrance is tricky at high tide. The beach is a mixture of sand, pebbles and rocks with some interesting breakwaters along the way. Dogs can run free and Nigel absolutely loves playing ball on this stretch. Stop a while and collect sea glass or, if you're lucky, you can find fossils. Once you reach the lifeboat station you can see all along the coast to the white cliffs of Culver. Either continue on the beach or walk along the coastal path which is easier under foot but not as much fun for your pooch. At low tide you can explore Bembridge Ledge where a chalk outcrop runs out to sea and some amazing rockpools are exposed.
You'll pass The Lifeboat Cafe (not surprisingly opposite the lifeboat station) and a little further along the Beach Hut cafe so there's plenty of options for a quick snack before you continue. Dog water comes free! By the time you reach The Wonky Cafe at Culver Cliffs you will definitely need to make your way to the coastal path as dogs are not allowed in this area however this is a good place to start your return journey.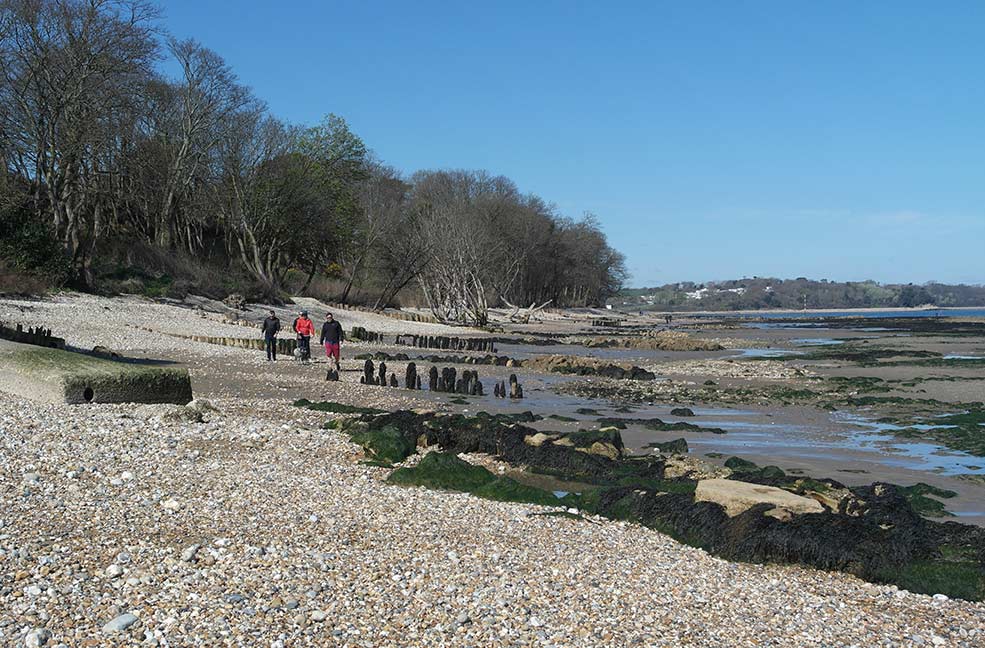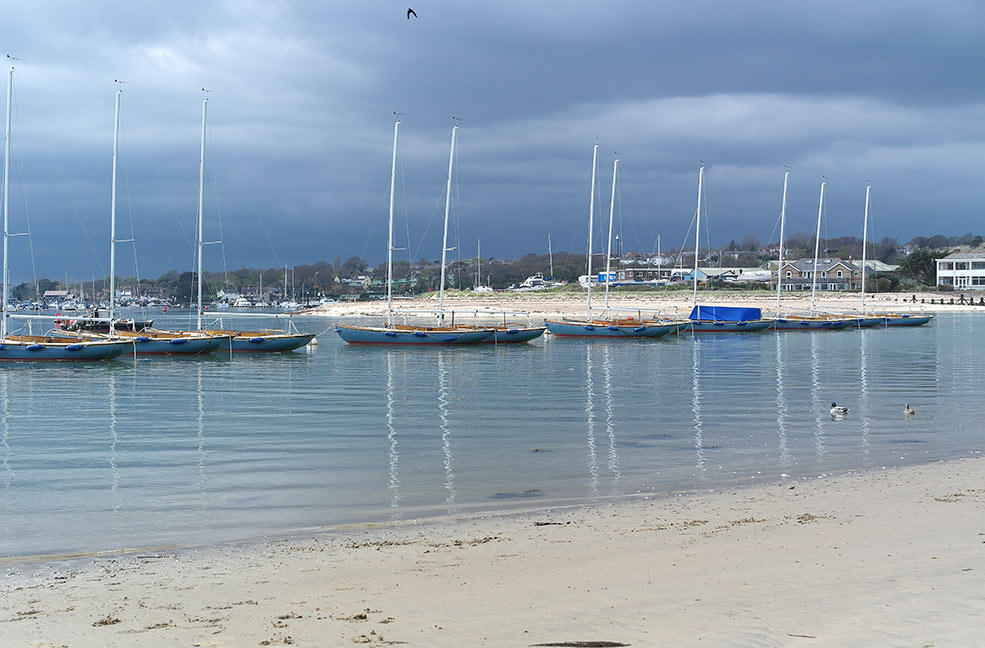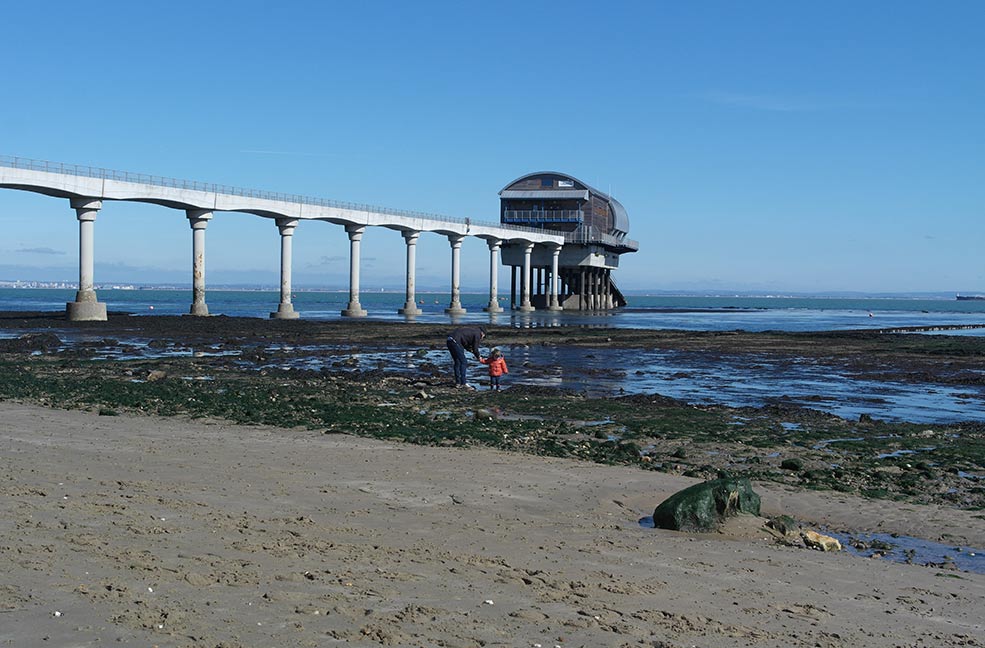 Seagrove Beach
This sand and shingle beach can be found at Seaview and is a lovely quiet place with access from the village. Nigel particularly likes this beach as it is gently sloping and as such makes for great fun retrieving a ball from the sea (his favourite sport). The village itself has a couple of cafes (Lily's is my favourite) and good facilities. The beach is not huge and again you need to watch the tide times because it all but disappears at high tide. From here you can walk along Seaview seafront to Ryde through Puckpool Park so extend your walk and enjoy the view.
(See header pic)
A wide expanse of beach flanked by imposing white cliffs on each side, the beach itself is shingle but great for a game of catch or just a run around. There is a restriction on a small section of beach in front of the benches so do read the signs to avoid the wrath of others! There's parking a-plenty and easy access on each side to the Tennyson Trail so if you and Fido are feeling energetic, go for it. Nigel and I did venture up to the Tennyson Monument from here, which is about a mile away, however it is all up hill and not for the faint-hearted.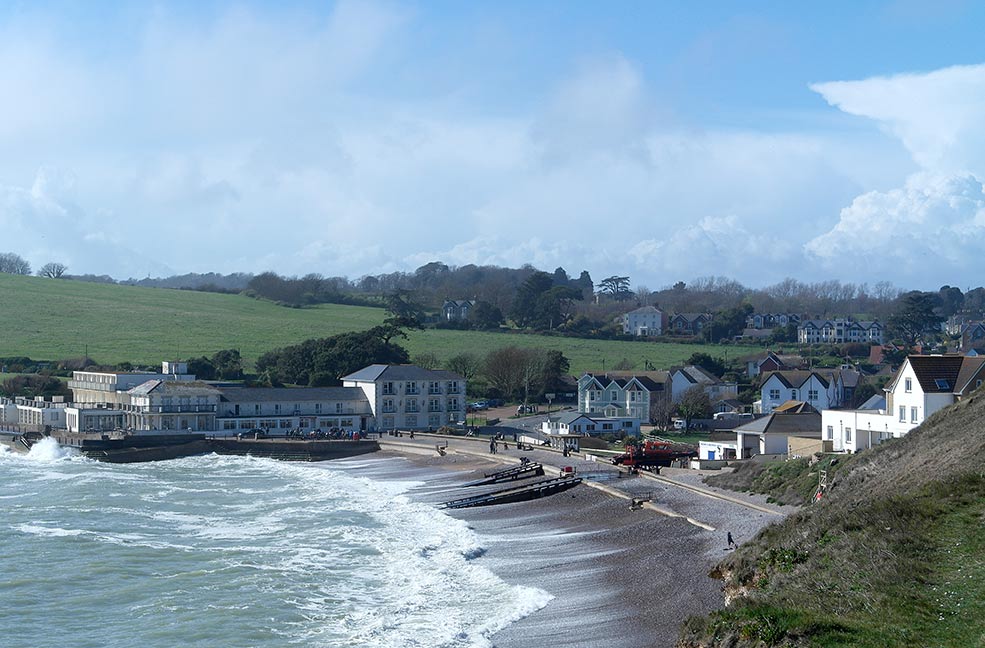 Steephill Cove
Now I must confess I haven't ventured to this beach however it is on my 'to do' list. There's a secluded fishing village in the cove which is found down a steep hill. There's a great cafe (or so I've heard) serving amazing crab sandwiches and, best of all, dogs are allowed on the beach but only on a lead. It sounds like a particularly nice place to take a dog though as you can walk from Ventnor which is very pretty and definitely worth the effort.
St Helen's Beach
Here you'll find a long sandy beach backed by a pretty line of beach huts. Parking is easy and runs parallel to the beach which in turn leads to a nice cafe where you can sit outside and watch the water world go by (ships along the Solent, just in case you were wondering). Nigel had great fun here and you can walk the length of the beach towards Bembridge harbour mouth when the tide is out. On a spring tide, which happens only four times a year, you can even venture out to St Helen's Fort but do check with a local first because if you get the tides wrong you will get very wet!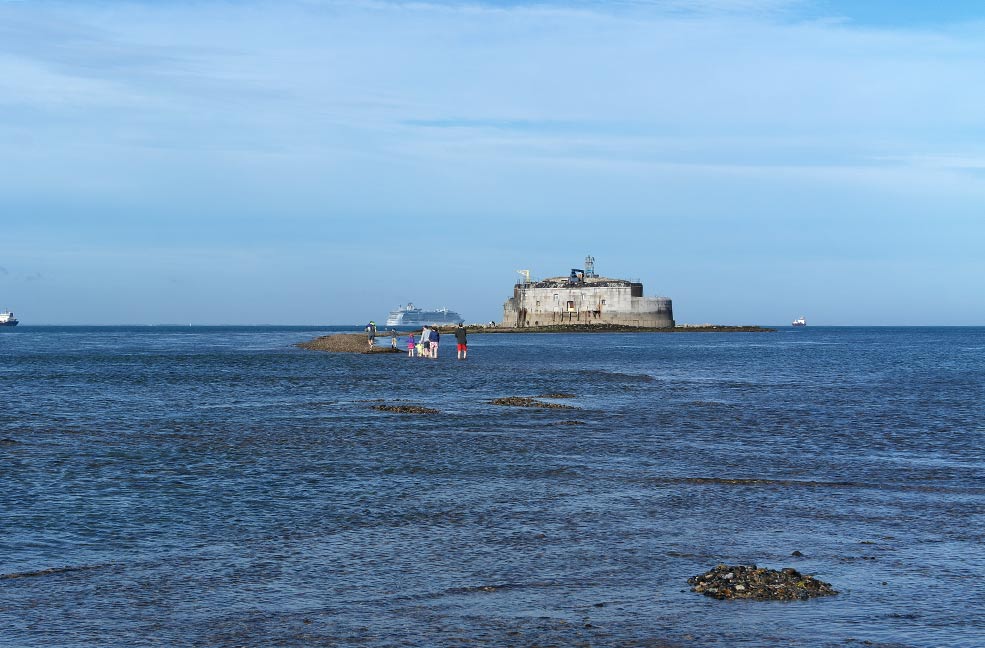 Stay in a dog-friendly holiday cottage on the Isle of Wight, or browse our whole dog friendly collection across the South and West.