With a fascinating history, spectacular scenery and an impressive calendar of events throughout the year, the quaint village of Alfriston is well worth a spot on your 'to visit' list, especially in the winter. Located in East Sussex, known for its eclectic selection of castles, Alfriston is equally rich in history and it is said that this English village is probably one of the most visited destinations in the country.
Featuring timber-fronted buildings along the high street and the well-known 'Tye' village green, Alfriston may well be relatively small in size but has more than enough indoor and outdoor pursuits on offer to keep you entertained come rain or shine.
Explore Alfriston on foot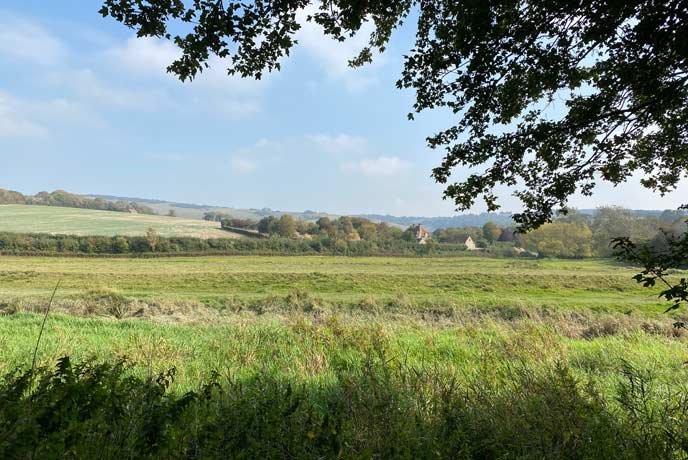 Offering a selection of independent shops, charming cafes and traditional pubs, Alfriston also provides the perfect backdrop to a picturesque stroll, whether you meander the streets of the village, walk along the river or take a wintery stomp up onto the South Downs and enjoy the views. If you're looking for a free day out to take the family, the walking opportunities in and around Alfriston provide all the inspiration you need to throw on the waterproofs and walking boots and take in what this beautiful spot has to offer.
A particularly popular walking route is the Alfriston Clergy House walk: follow the route through farmlands and you'll find yourself on the South Downs Way. For a coastal view, wander along the River Cuckmere and visit the iconic Litlington White Horse, a chalk figure depicting a horse, before eventually reaching Alfriston beach.
Browse Alfriston arts and crafts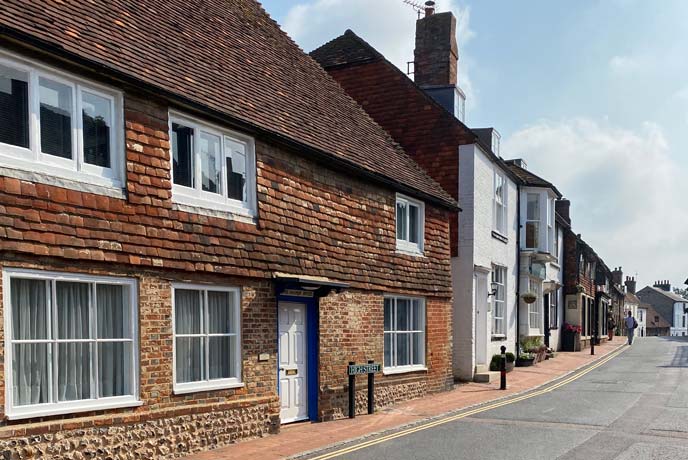 Culture lovers will also be spoilt for choice at this quintessentially English village. Much Ado Books is one of the highest regarded independent book shops around and is located in a converted barn. Just a short walk away, The Dressing Room offers up a selection of vintage clothing to browse and Alfriston Arts is a great place if you're looking for a local print or painting for someone special.
It would also be remiss of us to not mention Hand Spun Botanics: offering unique plants based on Kokedama, a traditional style of Japanese planting, this popular shop is well worth a visit.
Learn about Alfriston's history
Home to a variety of visitor attractions, Alfriston is a perfect choice for a day out with the family. Alfriston Clergy House sits on the Tye and was the first building of its kind to be rescued by the National Trust. Today, Alfriston Clergy House is a popular visitor attraction and offers gardens and views across the River Cuckmere.
The National Trust also owns Cuckmere Valley, a chalk grassland bursting with flowers and beautiful views of the Seven Sisters and the River Cuckmere.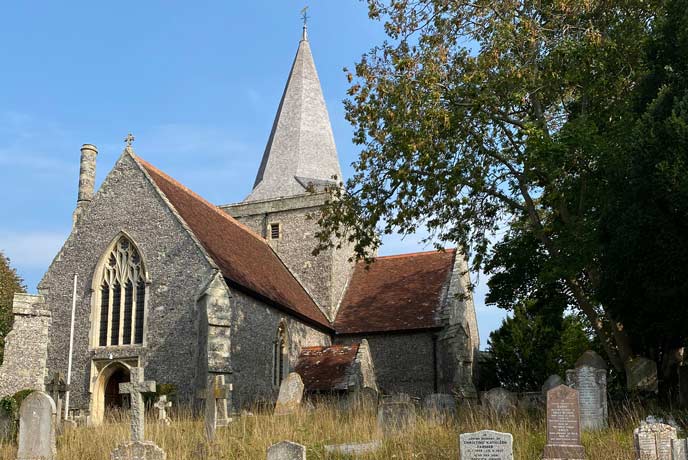 Located nearby, St Andrew's Church dates all the way back to the 14th century and is surrounded by a flowered graveyard. There are a number of mysteries surrounding St Andrew's Church, how it was constructed and who commissioned it, which makes a visit to this historical spot, known as 'the cathedral of the South Downs', even more fascinating.
Situated just under a mile east of Alfriston lies Lullington Church, also known as 'The Church of the Good Shepherd', and is reported to be one of the smallest churches in England. Dating back to the 13th century, sadly this historical building was ravaged by fire and all that remains is 16 square feet of the original structure, leaving space for a congregation of just 20 people.
Try out the much-loved Alfriston pubs, cafes and tea rooms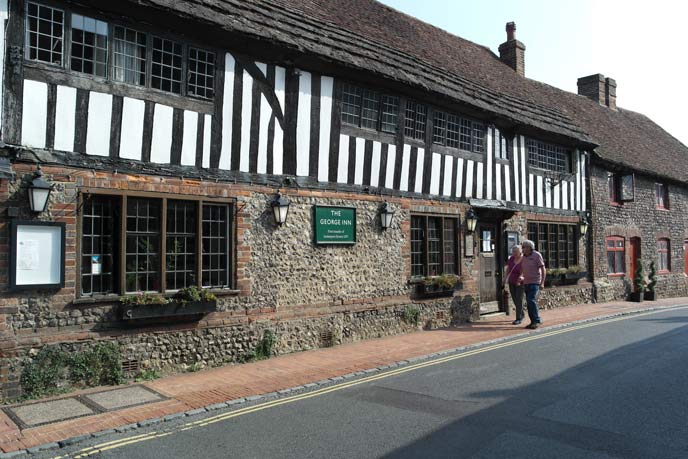 Perhaps one of the most popular venues in the area, The Star Inn is well worth a visit. Combining traditional decor with some more contemporary features, this much-loved hotel dates back to 1345. Originally built as a religious hostel for monks and pilgrims travelling to visit the shrine for St Richard, the Patron Saint of Sussex, at Chichester Cathedral, this famous venue is a cherished part of Alfriston's history. Today, this charming hotel welcomes overnight guests, passing walkers and locals alike, and offers cosy bedrooms, elegant gardens and a varied menu of hearty food and locally brewed ales.
There are also plenty of other local pubs, such as The Tavern on the Tye and The George Inn, and Alfriston is also home to a number of cosy spots to enjoy a cup of something warm. Badgers Tea House is a popular choice owing to its selection of fine-bone-china crockery and a varied menu of freshly baked cakes, scones and much more besides.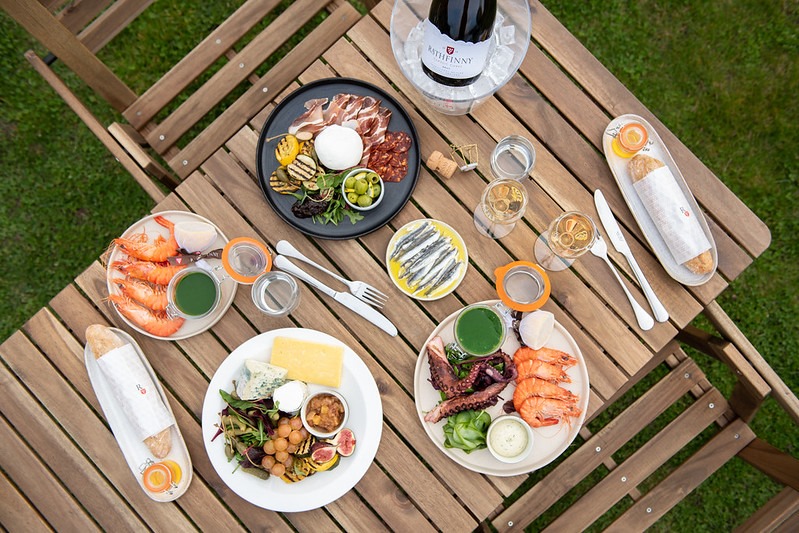 And, if you ask us, you cannot visit Alfriston without taking a trip to Rathfinny Wine Estate and trying out their array of sparkling Sussex wine in The Tasting Room. There are also plenty of food options to soak up the ABV and a roaring fire for an afternoon rest before heading back to your holiday cottage.
With all of this and more, a trip to Alfriston offers the perfect balance of history, culture and, of course, some locally brewed fizz to make the trip taste that much sweeter.