Lewes is the county town of East Sussex, making it a central hub of activity with plenty of high street shops, cafes and restaurants to explore.
After visiting the town for a morning as part of a trip to Sussex and I wish I'd factored in more time to see everything. History is woven into the streets, with a castle on the hill overlooking the Ouse Valley, Harveys Brewery and the former home of Anne of Cleves, there's so much to see and do.
Staying in one of our self catering holiday cottages gives you the flexibility to try out some of the best restaurants, cafes and pubs in Sussex while also cooking up your own meals when you feel like it.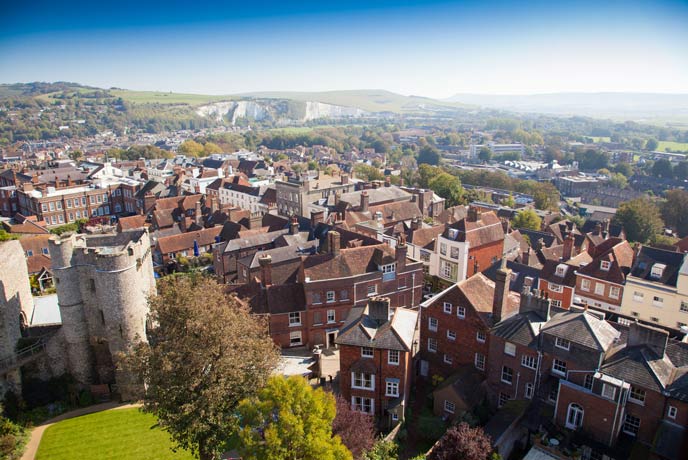 Here are a few of the things you can do in Lewes:
• Coffee and cake at Flint Owl Bakery
• Visit Harveys Brewery
• Explore Lewes Castle
• Eat at the original Bill's restaurant
• Step back in time at the Anne of Cleves house
• Get outside in the Grange Gardens
History of Lewes
The name of Lewes is derived from 'hlaews', the Old English for hills or mounds, if you've visited before, you'll understand why. The town is built into the slopes of the Ouse Valley and is definitely a work out for those who want to see it all in a day. There are several historical claims to fame for things that happened here: the place where Simon de Montfort fought the Battle of Lewes and once the home of Tom Paine, author of 'The Rights of Man'.
More recently, Lewes is known as the home of the restaurant, Bill's. Visit their original restaurant on the high street for a delicious breakfast, lunch or dinner at any time of the year. You can always rely on finding something you'll want to eat at Bill's.
Shopping in Lewes
Lewes has a great mix of typical high street shops and independent boutiques. The shopaholics in your group will love scouring the shops for a little something to remind them of your Sussex holiday. It's also an ideal place to pick up a few souvenirs, either from the food markets, Harveys Brewery or one of the other local stores.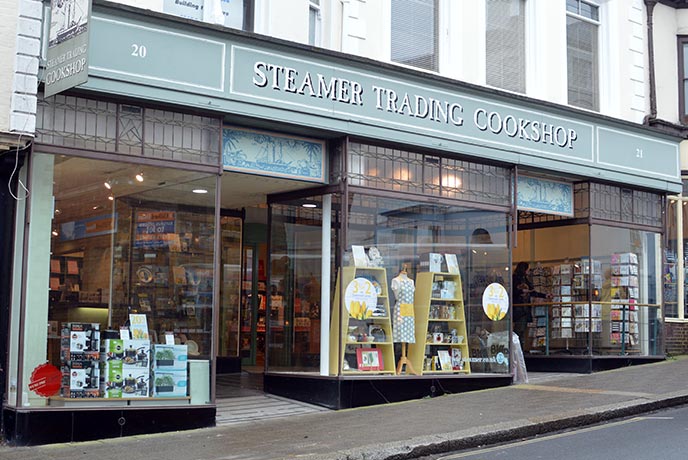 Lewes places to eat
There are a whole host of places to eat in Lewes, with a great range of cafes, restaurants and pubs to choose from. The obvious choice is, of course, Bill's but if you take a wander through town there are some really sweet independent places to get food. I stumbled across the Flint Owl Bakery which was packed with people and amazing baked goods. From bread to lush cakes, you could take them away or take a seat in the coffee shop and enjoy the atmosphere along with a coffee and a cake.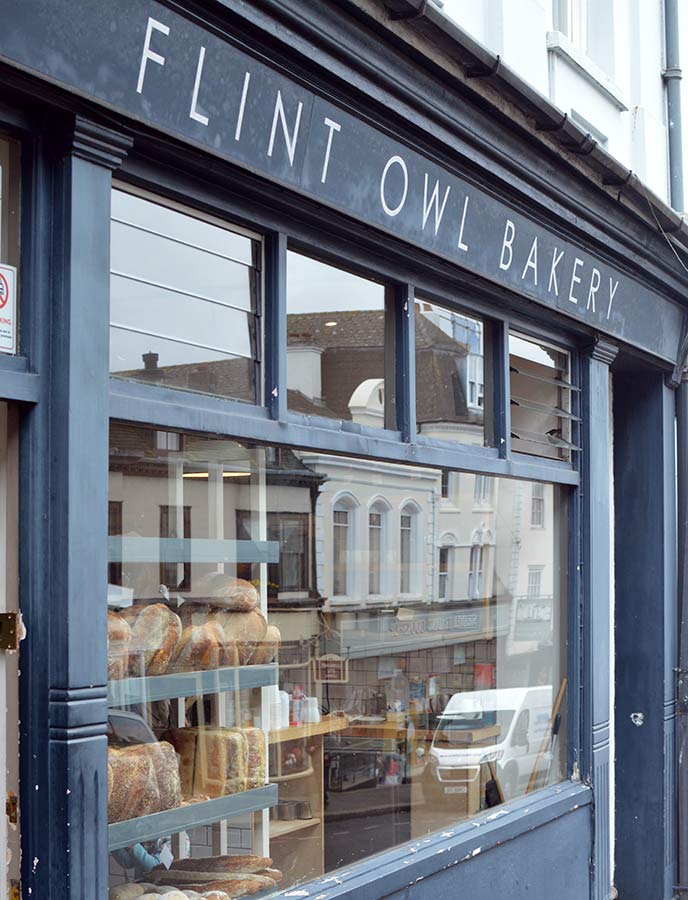 There's also a few thriving food markets that take place in Lewes at various times of the month, usually at the weekend. Pick up some goodies to take back to your holiday cottage and whip up something tasty using your local ingredients.
Lewes Castle
If you love a dose of history, this is your first port of call on a day out in Lewes. I spent a while wandering up the main street looking for Lewes castle and then all of a sudden it just springs from the ground, tucked behind a row of houses. It's a breath-taking approach to such a fascinating historical structure.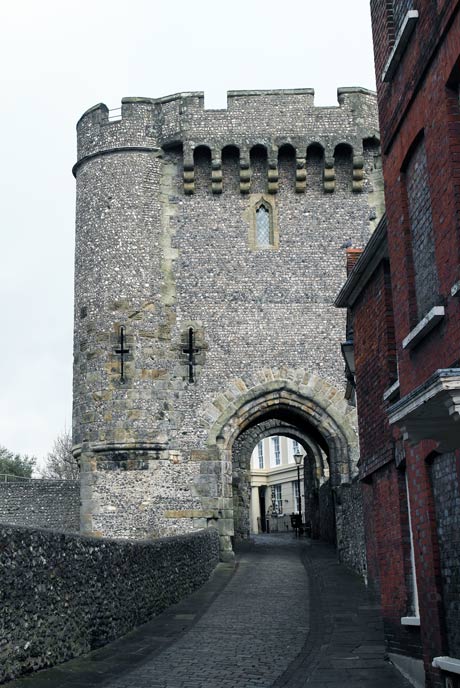 Built over a thousand years ago after the Norman invasion, the motte and bailey castle was originally a timber structure that was converted to stone and had a second motte added. It has been home to Norman barons, royal troops and a treasonous Earl but was semi-retired around 500 years ago. Although centrally positioned in the town, it became less important to local people and fell into ruin.
Now what's left of the castle has been restored and the grounds are open for visitors. Climb to the top of the mound and survey the surrounding Sussex views. On a clear day you can see for miles, taking in all that Sussex has to offer.
Other historical locations
Along with the castle, there are lots of historical places to explore in Lewes. All are fairly central to the town so once you've had a quick shop or a spot of lunch, you'll be ready to explore. There's Anne of Cleves' house which is tucked away down the side streets, it's very pretty and filled with information about Anne's life. Grange Gardens are just around the corner and are perfect for letting little ones run off some energy, they're free so budget friendly too! Harveys Brewery is one for the grown ups. Take a tour around the oldest independent brewery in Sussex and pick up a few bottles of beer to take home.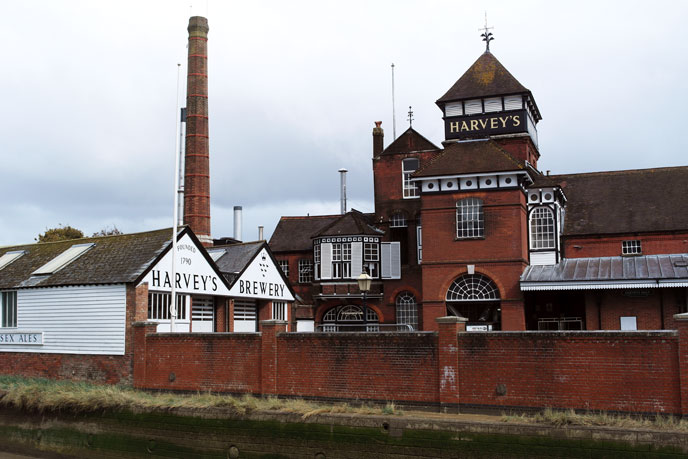 A little further outside of Lewes is Priory Park, a former monastery that's now in ruins. Wander through the tranquil gardens and grounds, with rolling views of the South Downs all around you. Various boards around the park show you what the buildings once looked like and what they would have been used for.
Other places to visit in Sussex
While on holiday in Sussex, I'd recommend an afternoon exploring the High Weald village of Mayfield; be sure to have a bite to eat at The Pink Cabbage on the high street. It's a lovely village with plenty of characters and a few amazing independents. Mayfield is situated about half an hour's drive from Lewes, just the other side of Uckfield.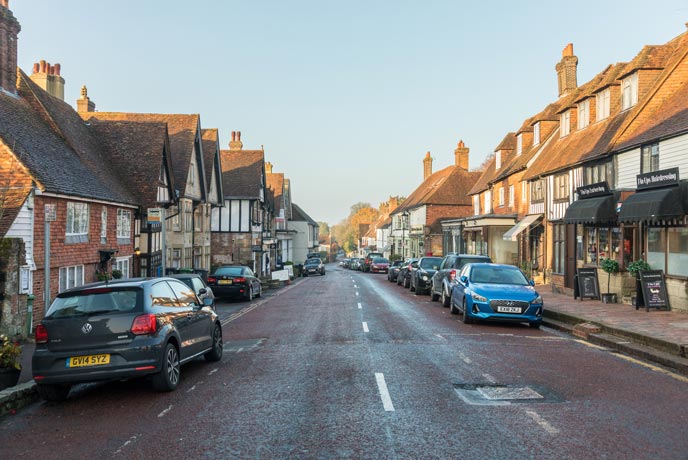 Just outside of Lewes is the Glyndebourne Opera House, an amazing place for those who enjoy theatre and performance. If you've never seen opera before, take your East Sussex holiday as an opportunity to try something new – Glyndebourne is definitely a once in a lifetime experience, one you won't want to miss out on.
For more historical hunting, Hastings and the surrounding area has plenty of stories to tell. The battlefield site is only the beginning of this fascinating place.
Head to the coast for a typical day out by the sea and you'll get to enjoy some of Britain's most beautiful scenery. Rye Beach and Camber Sands are both popular seaside places, especially if you want safe swimming for families. Brighton is another amazing choice with loads to see and do there too.
See the area for yourself with a holiday in one of our Sussex cottages.