We've teamed up with Isles of Scilly Travel, to bring you a guide to day-tripping on the Isles of Scilly, as well as the opportunity to win a family return ticket on the Scillonian III and a Classic Cottages voucher. Head to our Instagram to enter now!
Just 28 miles off the Cornish coast lies an archipelago of sub-tropical islands waiting to be explored on a day trip from Cornwall. With long summer days now upon us, you can really make the most of all the islands have to offer.
With miles of white sandy beaches that rival the Med, fascinating wildlife, tropical gardens and much more; it's no wonder day trips to the islands are becoming increasingly popular. So, grab your camera and embark on a day trip like no other.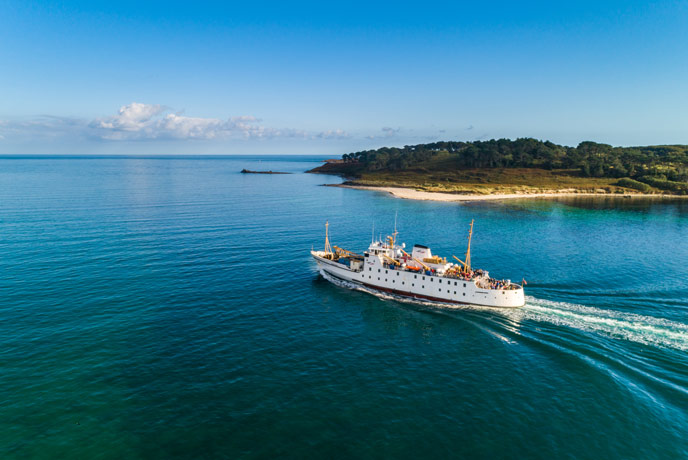 To reach the Isles of Scilly, you must first make your way to one of the departure points that provide transportation to St Mary's.
You can then choose to fly from Land's End by Skybus, or sail by ferry from Penzance. The Scillonian III ferry provides a unique view of the West Cornwall coastline, departing from Penzance and sailing to St Mary's in a travel time of 2 hours and 45 minutes.
Alternatively, you could choose the fly+sail combo and experience transportation like no other – the journey is part of your Scilly experience.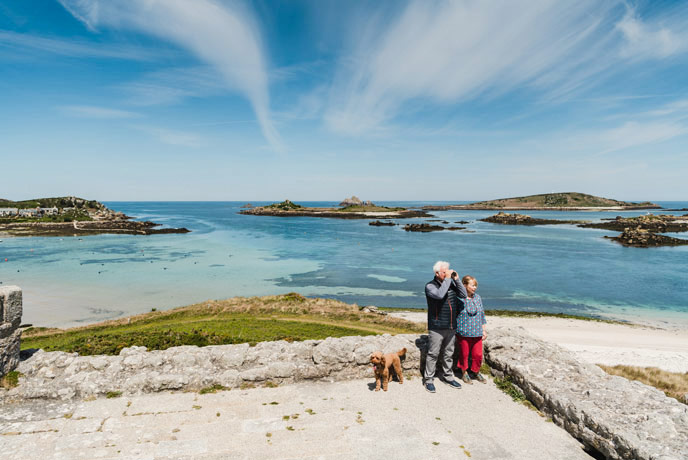 There's so much to be seen in one day, so here are some ideas to make your day that extra bit special.
After arriving on St Mary's in the morning, you can start your day by taking a walk around the charming capital Hugh Town, exploring the narrow streets and colourful buildings. Alternatively, you could take a guided tour of the island, learning about its history and culture from a local expert.
For those interested in nature, the Isles of Scilly offer a wealth of opportunities to explore the local flora and fauna. You might start by visiting Tresco Abbey Gardens, a stunning botanical garden with over 20,000 exotic plants from around the world.
Or you could take a guided wildlife tour of the uninhabited islands, where you can spot seals, seabirds, and other local wildlife.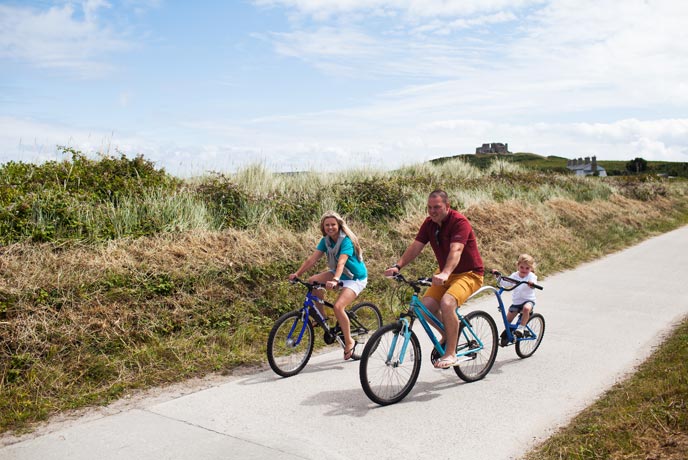 If you're looking for a bit of adventure, there are plenty of outdoor activities available on the islands. You could take a guided sea kayaking tour, exploring the rugged coastline and hidden coves around the islands, or rent a bicycle and explore the island's scenic trails and quiet country lanes.
If you're still after some inspiration, take a look at some of Isles of Scilly Travel's suggested Isles of Scilly day trip itineraries for more inspiration.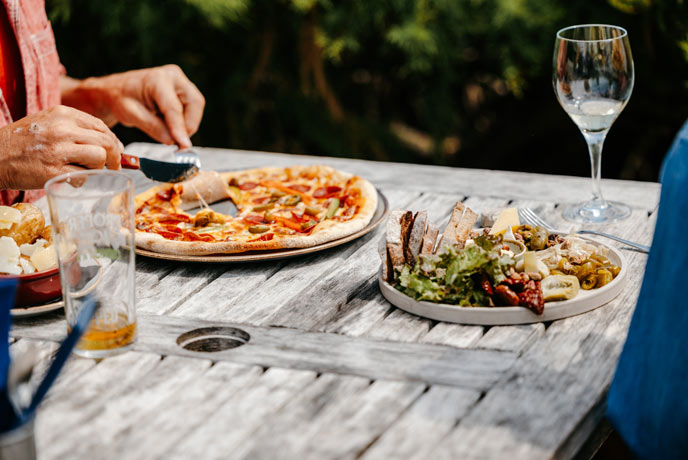 For lunch, there are plenty of options available on the islands, with many local cafés and restaurants offering fresh seafood, local produce, and traditional Cornish dishes.
If you're a seafood lover, the Isles of Scilly are renowned for their locally-caught seafood. Many of the cafés and restaurants on the islands offer seafood dishes such as crab sandwiches, grilled lobster, and freshly shucked oysters. There are plenty of pubs on the islands too, offering delicious, freshly-cooked meals and light bites. If you prefer lunch on the go or a picnic on the beach, you'll find shops and delis offering delicious takeaway options.
Regardless of where you choose to dine, the Isles of Scilly offer a unique culinary experience, with an emphasis on fresh, locally sourced ingredients.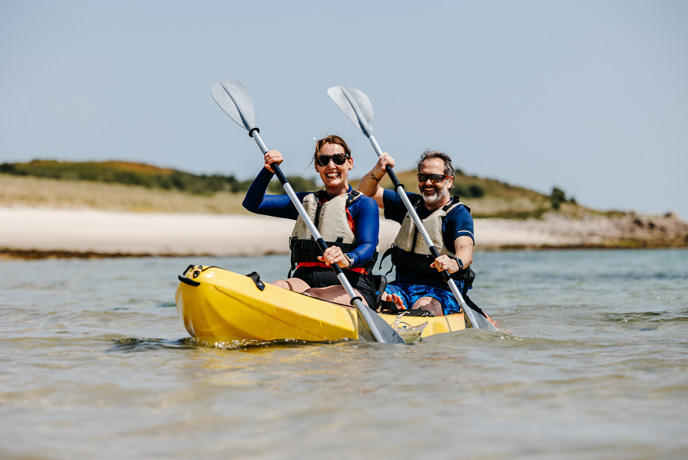 A boat trip to one of the uninhabited islands around St Mary's can be a highlight of your day trip to the Isles of Scilly. Annet and Samson islands are both popular choices, with Annet known for its stunning birdlife and Samson for its secluded beaches and rocky coves.
On Annet Island, you can spot a variety of seabirds, including puffins, razorbills, and kittiwakes, as well as other wildlife such as seals and dolphins. Samson Island, on the other hand, offers a peaceful and unspoiled natural environment, with secluded beaches and rocky coves to explore.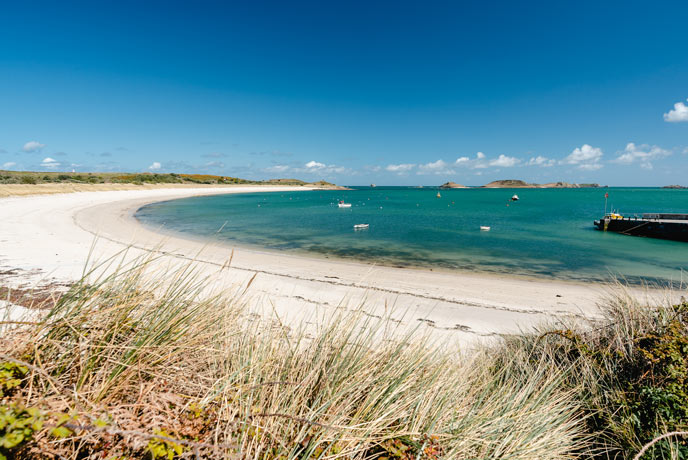 After your boat trip, head back to St Mary's and take a leisurely stroll along the bustling harbour, where you can watch local fishermen bring in their catch or browse the shops and galleries selling locally made crafts and souvenirs.
A day trip to the Isles of Scilly is a unique and unforgettable experience that will leave you with lasting memories of this stunning archipelago. Book your trip today with Isles of Scilly Travel.