Broadsands Beach is one of the most popular beaches in The English Riviera. It is a grand sweep of a beach, surrounded by hills, with great views across Torbay. The beach can be found between Paignton and Brixham.
Broadsands at a glance
Cottages nearby: yes, you'll find our Broadsands cottages here.
Type of beach: sand and rocks with a gentle slope to the sea
Dog friendly: not in the summer season
Child friendly: yes
Accessible: yes
Cafe: a kiosk all year, and a cafe in the summer season
Toilet: yes
Best for: reading a book and enjoying the views
In one sentence: a good all-rounder with great views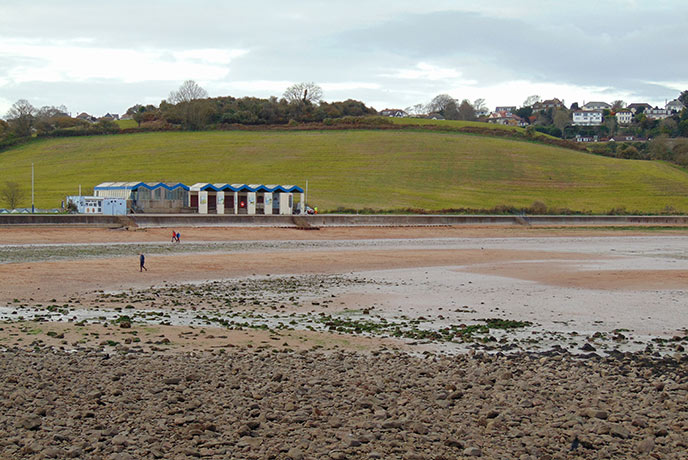 As you drive, or walk, down to Broadsands in south Devon you can't help but be impressed with the viaduct overhead. This huge viaduct, designed and built by Isambard Kingdom Brunel, is part of Brunel's impressive legacy in this area. This limestone viaduct was completed in 1859, 6 weeks before Brunel's death. It was constructed to carry trains from Paignton to Kingswear, on a line which is still in use today. A lot of people spot this beautiful beach when riding on the steam train and promise to return.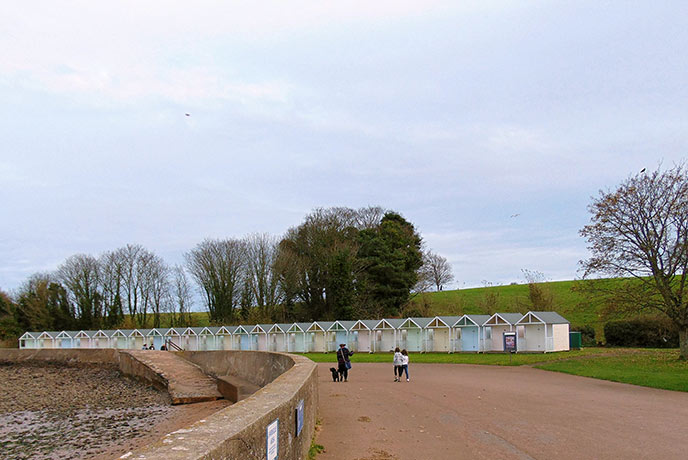 The most notable thing about Broadsands is its beautiful location, surrounded by rolling hills. The beach itself is a lovely semi-circle bay of sand. It is backed by pretty beach huts, with a strange under-used building halfway along the promenade which is mostly used for storing boats. In the summer, a water-sports centre is run from here with kayaks available for hire. There is a cafe here in the summer and another kiosk at the end of the beach which serves coffees and snacks all year around.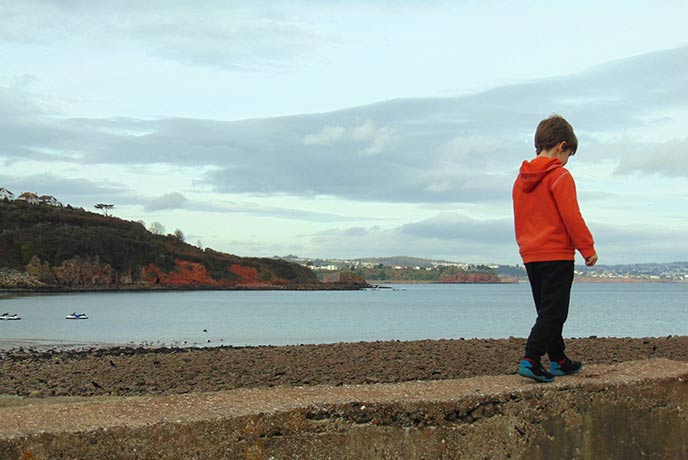 There are beach huts at either end of the beach with a little patch of grass in front, huts which look straight out to sea, and huts which look onto the grass playing field. It is possible to hire a beach hut for a day or a week, or you might just want to hire a deck chair for a couple of hours. There are good clean toilets, with disabled facilities, as well as beach showers. This is a beach where people like to come and read a good book. It is a perfect setting to relax and watch the world drift slowly by. It is a particular joy when the steam train goes past.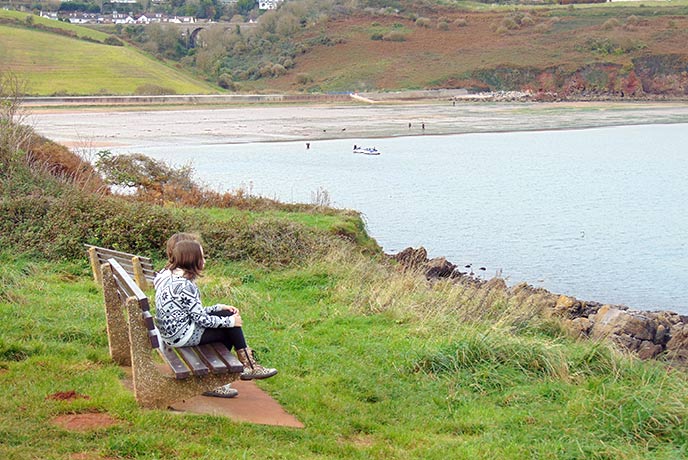 The beach is very popular with families because it has a gentle sandy slope down to the sea. It is a great beach for paddling and playing in the waves. There is also a pitch-and-putt course by the beach if you are looking to try something a little different. Another popular feature is the large green behind the beach which is good for picnics and games. The beach looks very different at high and low tide. There are some great rock-pools here, particularly at the North end of the beach. By clambering over a few small rocks, you can gain access to some great rock pools here, with lots of anemones and shrimps.
Dogs are not allowed on the beach during the summer season, but there are plenty of places to lead-walk them on the fields, or on the green.
Find more holiday inspiration in our Devon cottages collection.