What is a view? Definition: a view is a sight or prospect, typically of attractive natural scenery.
A view is truly a many splendoured thing, it can capture your heart, seize your soul and make it sing, it can amaze, astound and astonish, it can release you from a reverie and send you into one all at the same time. But - it's all very subjective, isn't it? So, what is your view of a view?
Whilst I'm definitely a 'walking on sunshine' kind of girl rather than an 'ain't no sunshine' one, I can, and do, ooh and ahh at the beauty of dark, leaden skies rolling over the ocean on a wild and windy day or the desolate and yet magical moorlands in the grip of a hard frost. There's no doubt about it, a view can be exhilarating-ly spectacular whatever the weather. Personally, I love to gaze at the sea; a beautiful, sun-streaked mackerel sky over an ever-changing seascape is a mesmerising sight to behold. I'm reliably informed by my children that one day I shall have my own sea view - it seems they've earmarked a room for me at a nearby residential care home that stands high and proud on the clifftop. You see, there's always something to look forward to!
Just like Basil, we can't promise you a sunrise over the Sydney Opera House or a panorama of a herd of wildebeest sweeping majestically across the open fields but a stay at one of our 'location, location, location' rooms with a view may just be the sight needed for your sore eyes - who says you can't have it all?
1. Rock, Portreath, Cornwall
A view to make you go 'wow'! Breathtaking views of the ocean - start the day off there and you may well still be there at the end of the day. Take a tour around Rock.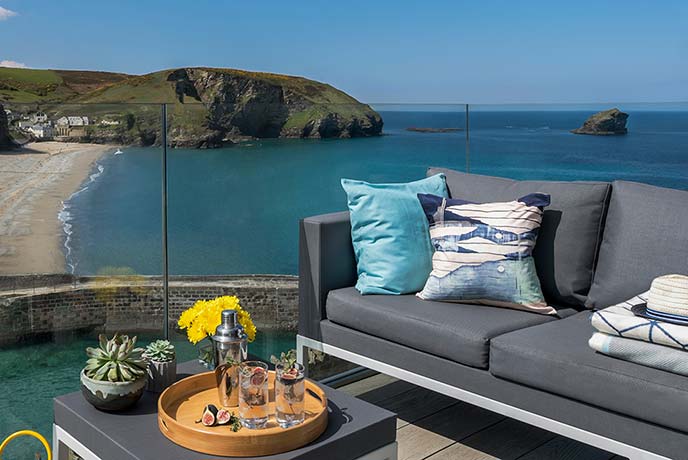 2. Creek Cottage, The Helford, Cornwall
You'll wish you were up the creek without a paddle if it meant being stranded at Creek Cottage - listen to the sound of silence.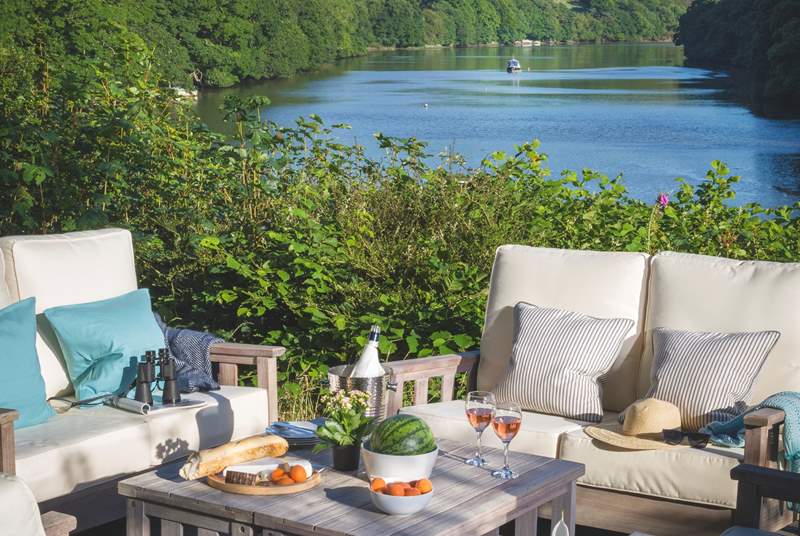 3. Grand View, Near Dartmoor, Devon
Eco-friendly magnificence - you literally can see for a country mile! Look through the interiors at Grand View.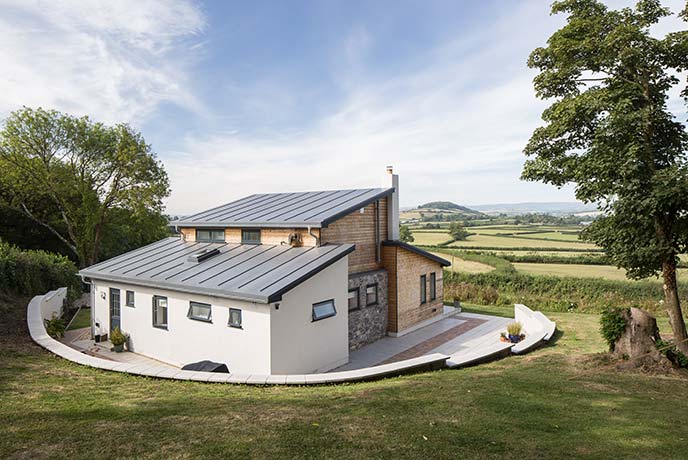 4. Sunnynook, Bigbury-on-sea, Devon
Sittin' on the deck of the bay, watchin' the tide roll away - go on, waste a bit of time! Virtually soak up the view on Sunnynook's property page.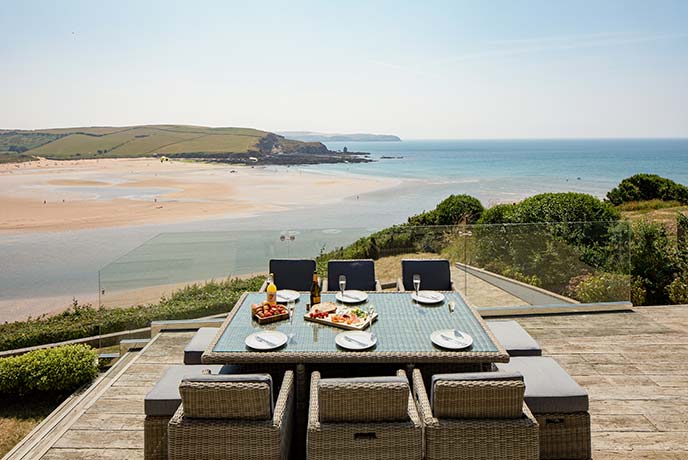 Rural romanticism at its best. In the heart of East Sussex's 1066 land, you get a true and rather lovely experience of the English countryside from the garden of Castlemans Stables East.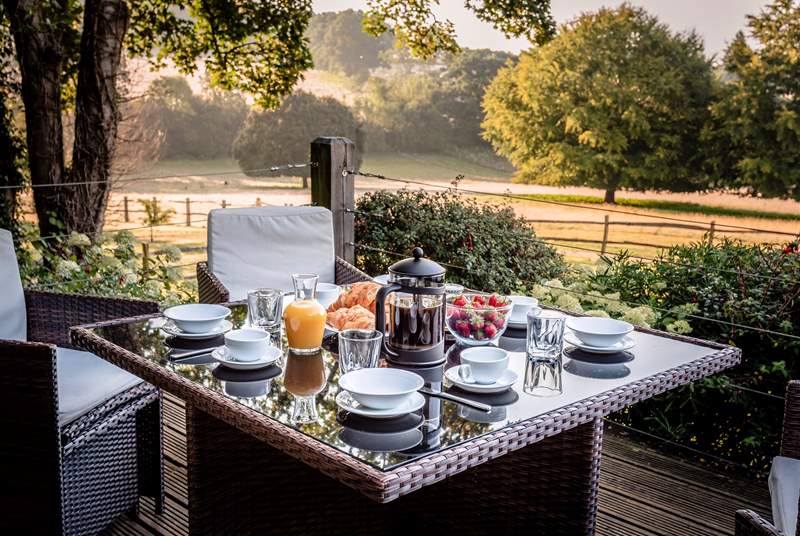 6. Riverview, Somerset
The hint is in the name. Fabulous riverside views and no need to even leave your bed. Take a look around Riverview now.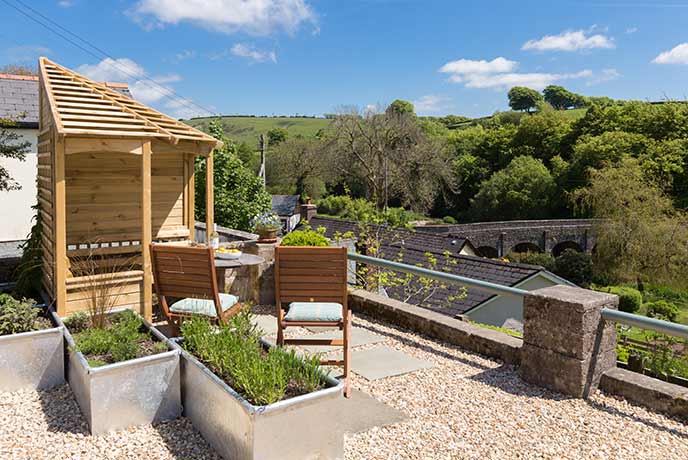 7. Whitsand Bay View, South Cornwall
One of the most special places on the south coast of Cornwall, Whitsand Bay is a vast expanse of far reaching coastline and Whitsand Bay View certainly shows them off in a very grand manor!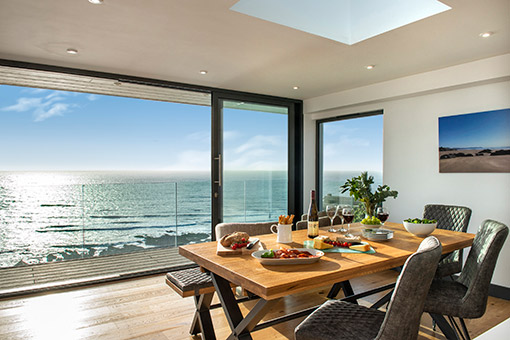 8. Flackstead, Isle of Wight
Make a wish! Does it involve stylish living, superb sea views yet on the doorstep of the coast path and fully equipped with a pizza oven in the garden? Turn your fantasy into a reality at Flackstead.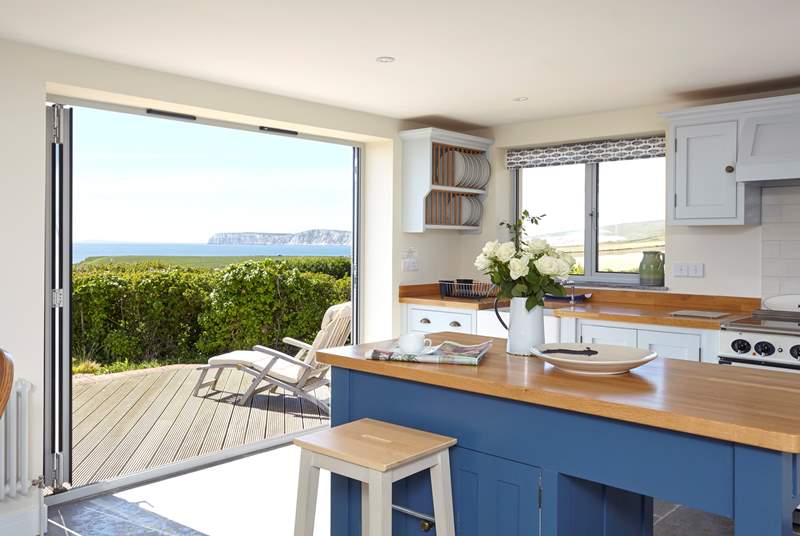 9. Chalet on the Beach, Dorset
You couldn't get closer to 'living by the sea' if you tried. Chalet on the Beach is the cutest place to stay and is in the most idyllic spot.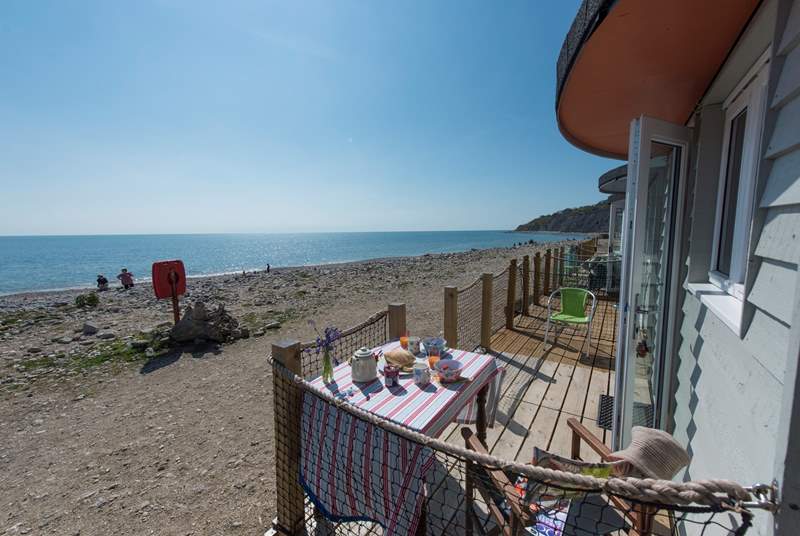 10. Fortune, Isle of Wight
Float, float on and drift away - you literally are on the water in this gorgeous floating home.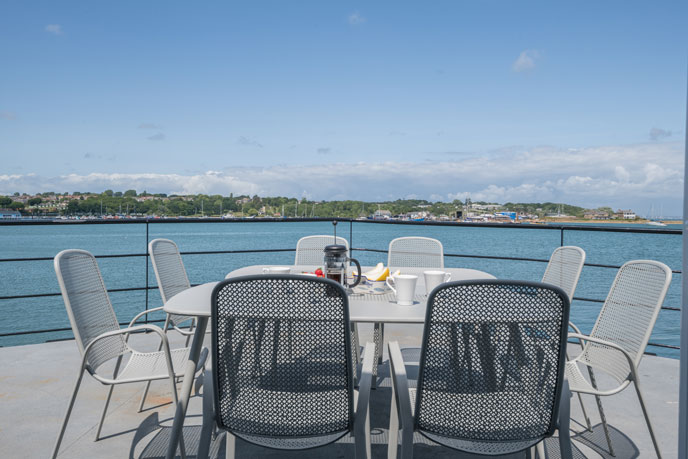 Browse the rest of our holiday cottages and start planning your break.