Sennen is the most westerly village in England, known for its clear blue waters and popular with surfers and sun worshippers alike. Our Sennen webcam is in the perfect spot to check out the surf, admire the stunning sunsets and spend a little time wave watching. And if you're ever in the area, experience this view for yourself at the Surf Beach Bar, a vibrant restaurant and bar in Sennen Cove, great for enjoying delicious, seasonal food and relaxing in the sunshine.
Guide to holidays in Sennen
Planning your next holiday? Here's our recommendations for the perfect Sennen getaway.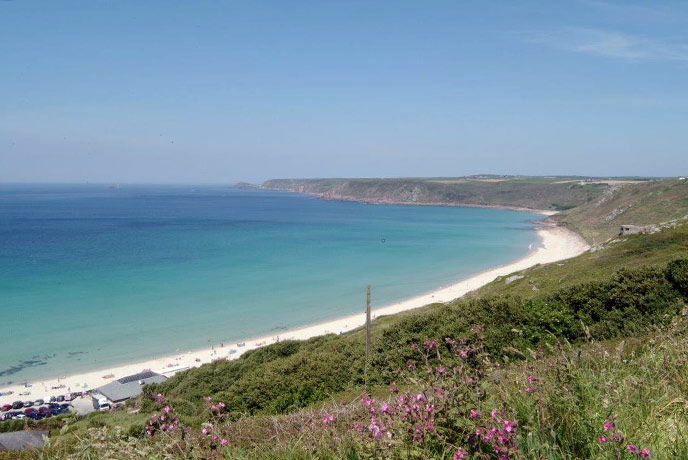 Swathes of golden sand with blue waters and a popular beach bar and restaurant, Sennen Cove has an amazing beach that's a hidden Cornish gem.
Read More »