Main image credit: Lost Gardens of Heligan
'Dare you open the door?' said the leaflet.
My children have never been the kind to turn down an offer like that so we all drove to The Lost Gardens of Heligan, near St Austell in Cornwall. Raised on adventure stories with sleeping giants, fairies and trolls, it was the sort of place where they could indulge their imaginations to the full. In many ways the lost gardens were the closest they'd come to seeing their fairy stories come to life.
We started on the woodland walk, past the huge nature sculptures of the Giant's Head, the Mud Maid and the Grey Lady. My children fully threw themselves into the story, imagining why the Mud Maid was asleep and what they would have to do to wake her up – if they dared.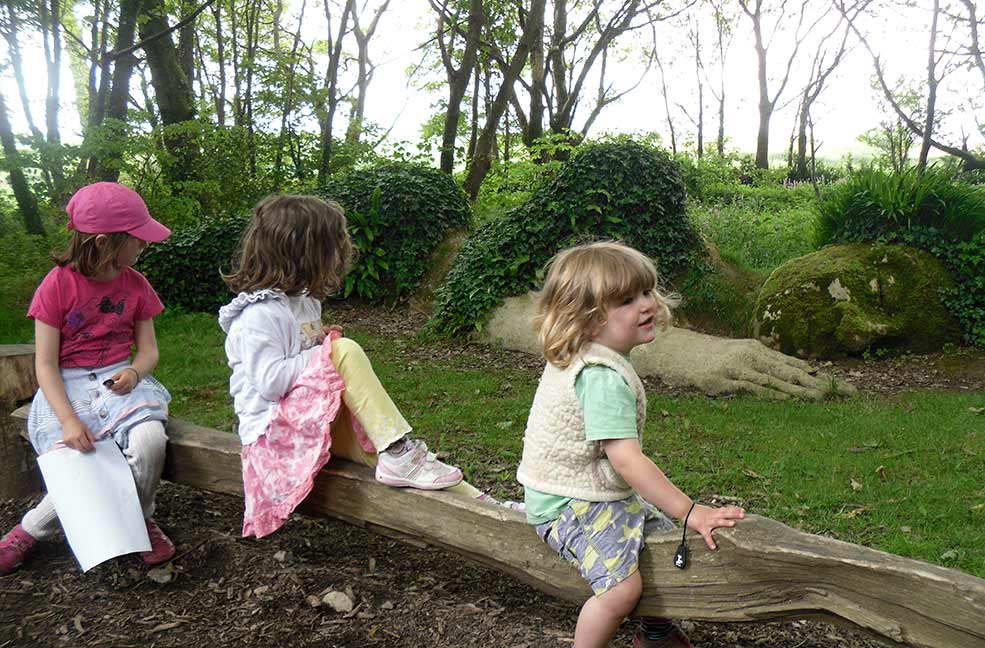 After the woodland walk we made our way through the 'jungle'. Here there were huge Gunneras and hidden walkways. It was an incredibly hot day so this part of the garden proved a favourite as there were plenty of places with shade. Round every corner there was a stream or rope swing or jungle walkway coming up to make this so much more than a usual garden visit. The magic of the place worked its way into my children who were soon den building and making small rafts to float in the streams.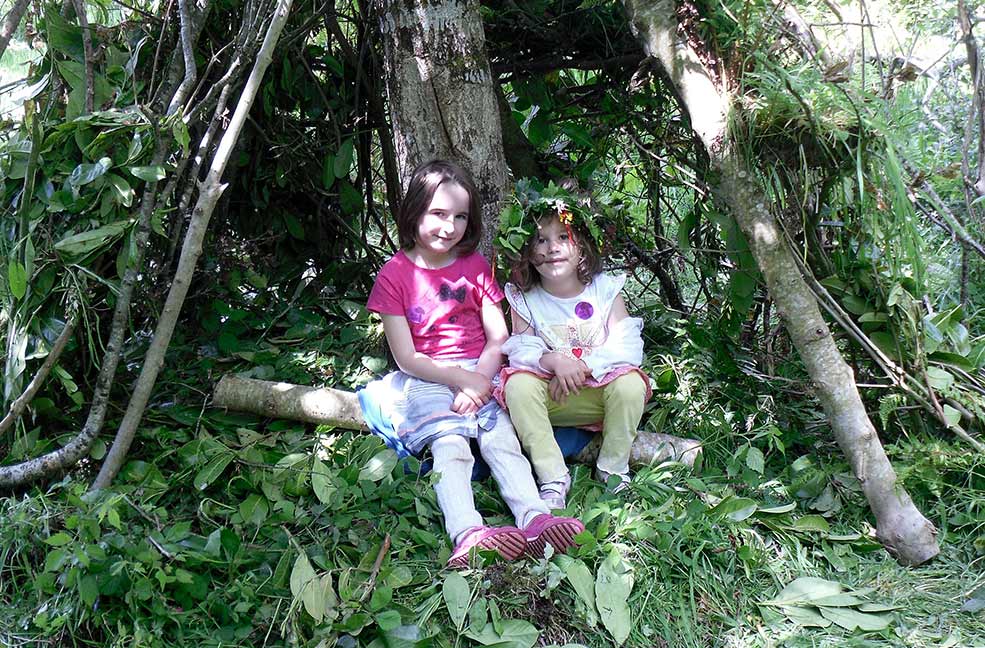 Behind the walled garden are some charmingly overgrown walkways hiding fairy pools and wishing wells. These paths are fantastic for snaking through and pretending to be lost. Further on was a small Italian garden which, despite having an absolutely delightful summer house and a gorgeous pond, was completely deserted. It made us all think of the Secret Garden. Not all of the gardens are as informal as the woodland walk and jungle. The gardens themselves are an enchanting mix of the wild and the tame. Some of the tamer parts include the walled gardens and greenhouses in the Northern Garden, but even these places manage to retain a 'just discovered' feel which is the thread which pulls all the disparate parts together.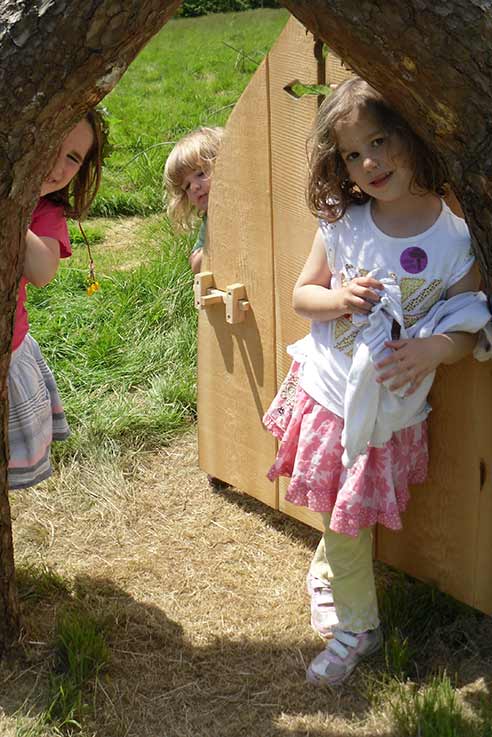 I loved so many parts of the gardens that I can't pick a favourite. As a family we generally preferred the parts which were the most wild, but we also loved the places which seemed straight from stories. Despite having a whole day we got so absorbed in our dens and rafts and secret walkways that there were parts we never even made it to. The guidebook told us about an animal hide which looked fantastic and I'm sure my children would have loved. Having said that maybe there was a small part of me that made us deliberately miss that part so that we would just have to return another day.
Stay in one of our Cornwall cottages and escape to Heligan for a day out.