Salcombe is home to some of the most stunning coastline and beautiful beaches in south Devon.
The town itself is a pretty harbour town with lots of interesting shops, lovely restaurants and fine boutiques. Facing on to Kingsbridge Estuary, you are never far from the water, but there is more to this pretty town than sea and beaches. Here is my guide to things to do in Salcombe:
History
Until the end of the 18th century, Salcombe was a small waterfront town with a few workmen's cottages for shipbuilders and fishermen. At the beginning of the 19th century it began to prosper as a sea-faring port. A thriving ship-building industry started to grow up in the town. Ship building and sailing were the town's main industries until better transport links, and the arrival of the railways, meant that the town started to attract attention as a tourist destination.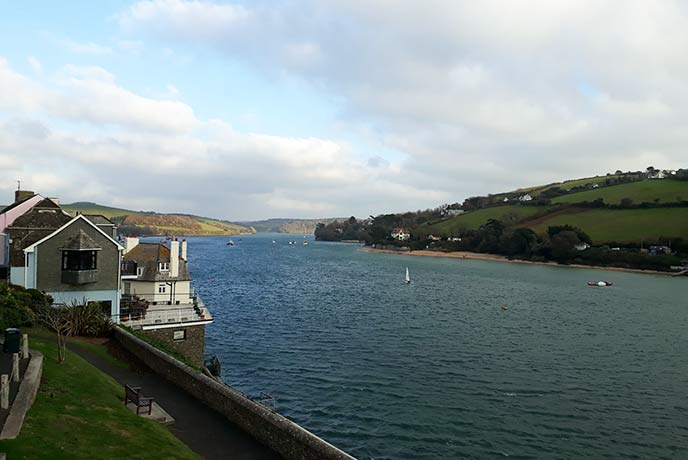 Places to Visit
There are various options for places to visit in Salcombe, from historic forts to river cruises there's something for everyone.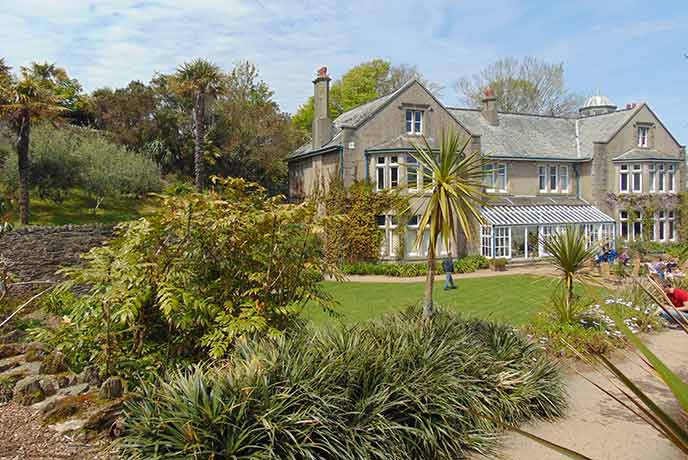 Overbecks is my favourite National Trust property in Devon. The house is named after its last owner – the eccentric inventor Otto Overbecks. The house itself is quite small but it is very child-friendly, and children are encouraged to hunt through the bizarre collections of birds, butterflies and creepy dolls for a small plastic ghost called Fred. The house can be explored in under twenty minutes leaving plenty of time to explore the gardens. The gardens have some fantastic tropical plants and are always great for exploring. There is also a fantastic café and a sun terrace which looks down on the Kingsbridge Estuary with gorgeous views of Salcombe. I take every opportunity to visit and have even written about Overbecks before.
Whether you prefer to walk or sail, Kingsbridge Estuary is well worth a visit. Suggested walks are available from the tourist Information centre or a River Cruise is available from the harbour.
At the Salcombe Maritime Museum you will find models of historic ships, as well as pictures and artefacts charting Salcombe's boating history. There is also an interesting collection of finds from local shipwrecks.
Fort Charles is a small ruined castle which can be accessed on foot from North Sands beach at low tide. The castle dates from Tudor times when Henry 8th ordered it built to defend the Kingsbridge Estuary from pirate attack.
Bolt Tail is a headland with dramatic cliff-top views. The area is a Site of Special Scientific Interest. It's a great place for walking and wildlife spotting. On walks here I have spotted Kestrels, Peregrine Falcons, Skylarks and even a rare Cirl Bunting.
Beaches
North Sands is a small bay with fine golden sand. The beach is sheltered by high hills each side and has a gentle sloping beach so it's perfect for families. There is a small river which can be dammed, there are numerous small rock pools for exploring at low tide and there is a low rock wall for climbing. The small ruined castle of Fort Charles can be explored at low tide. There is also a small shop, a fantastic cafe, toilets and a small amount of parking.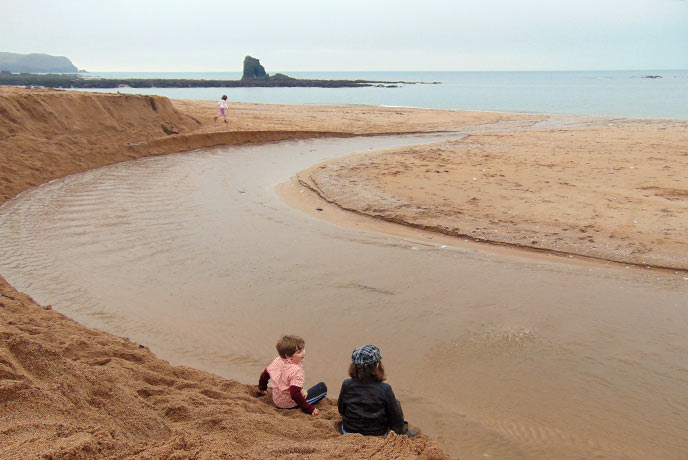 Just over the headland from North Sands is the slightly smaller, but equally attractive, South Sands. There is even less parking here but there is a great hotel which has a restaurant and cafe available to non-residents.
There are many different ferry services operating in and around Salcombe, which offer people access to some fantastic hard to reach beaches. From South Sands, a small foot ferry is available to take you across the estuary to one of the many fine beaches on the other side of the bay, including Millbay and East Portlemouth. East Portlemouth is a charming village over the estuary from Salcombe with a lovely sheltered beach.
Just along the coast from Salcombe is the beautiful little harbour village of Hope Cove. There are two areas of sand at Hope Cove. The sandy beach has a stream for damming and rocks for climbing, and the sea here is exposed and wild. Quieter seas can be found in the cove by the harbour. This pretty little village is a great beach for walking, beach-combing, sunbathing and sand-castle building.
Another perfect beach near Salcombe is South Milton Sands. This large expanse of golden sand is my family's favourite beach in South Devon. It has a beautiful twisty stream running through it, and it looks out onto the huge granite arch of Thurlestone Rock.
Places to Eat and Drink
The Winking Prawn by North Sands is a relaxed beach-side cafe serving delicious food. They do lots of seafood including a legendary Fruits De Mer. It's the little touches which elevate this restaurant including a children's dressing up box, a sand pit and fantastic shabby chic decor.
When visiting the nearby beaches, a great place to stop off for lunch is The Beachhouse at South Milton sands. This incredibly popular cafe looks little more than a wooden shack, but it does great chips, burgers and fish. It also has terrific views out to Thurlestone Rock, and along the coast to Burgh Island.
With its prime waterside location and views over the estuary, The Crab Shed is a fantastic place for seafood. The owners have their own crabbing factory to ensure that the restaurant always has the best and freshest crab meat available.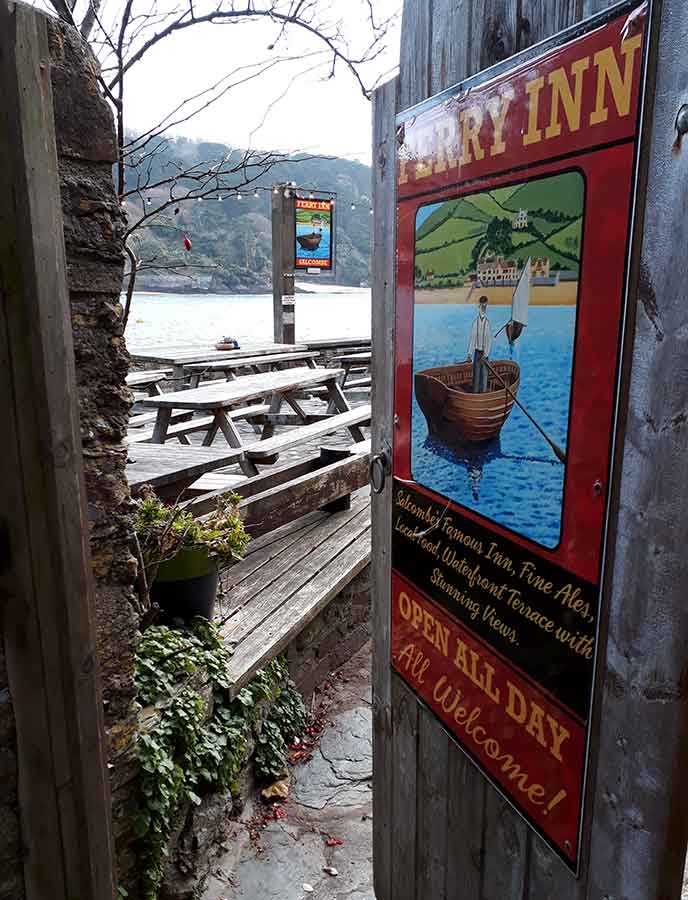 For lovers of traditional pubs, The Ferry Inn is a beauty. This dog-friendly pub has a roaring fire and board-games to borrow, so it's a great place to relax away from the hustle and bustle of Salcombe town.
The modern and stylish restaurant at Dick and Wills provides excellent food with a view. This waterside eatery is a bar and brasserie in the heart of the town. This is a great place for a romantic meal with a loved one.
For a coffee break in the heart of town, Salcombe Coffee Company make a tasty coffee, delicious cakes and excellent recommendations for places to visit in south Devon.
Shopping
For such a small town, Salcombe holds its own as a destination shopping town. This is partly due to being home to the first Jack Wills store. The popular heritage clothing brand was launched in Salcombe in 1999 and the first store is still going strong. There are also plenty of shops filled with artwork, clothing, homeware and sailing gear to keep shopaholics busy for hours.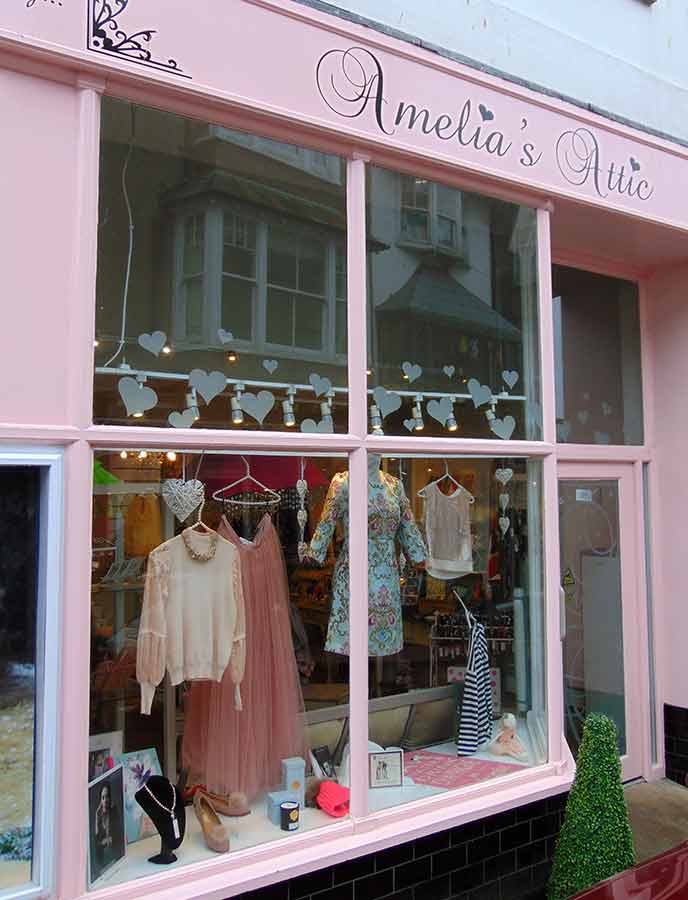 Experience a day out in Salcombe the next time you stay in one of our cottages in the South West.