Mullion is a quaint village at the heart of the Lizard Peninsula. If getting lost in the green and blue landscapes of Cornwall sounds like your idea of heaven, we think you'll like it here.
Mullion is the largest village on the Lizard peninsula and stretches out across the west coast, includes two beaches and a harbour and even has its own chocolate factory. Plan a holiday in Mullion and expect outdoor adventures, lots of time in, on or by the sea and some lovely local hot spots that you might not have heard of before.
I like Mullion for the beaches. The sea in this part of Cornwall always seems to be a bright shade of turquoise blue despite the varying temperature. It always feels a little bit wild on the coast here and on a good day you can see for miles along the cliffs – it's breath-taking.
Mullion is in a great place for exploring other parts of Cornwall, especially Lizard Point, Gweek, Helston and Porthleven. For food enthusiasts, you'll find so many places to eat in the village and just a short drive away, from classic pub lunches to a tasty brunch on the beach all tastes and budgets are covered. Dog lovers are spoilt for choice with the beaches and the miles of coast path you can hop on to from most parts of Mullion, making it easy to rack up those steps with your new pup or treat your old dog to some new sights. Mullion is a dog friendly location and many of the pubs and cafes welcome your four-legged friend with open arms.
Things to do
The Lizard peninsula is the ultimate location for an outdoors activity holiday. From Mullion alone you can try kayaking, surfing, coastal walking and sea swimming. Start every day with a dip in the salty seas and warm up with a cup of tea and a bacon butty. If a walking holiday sounds like a dream to you, get on the coast path at Mullion and walk to Church Cove, featured in the BBC's Poldark series, or head south toward Lizard Point for more of a trek.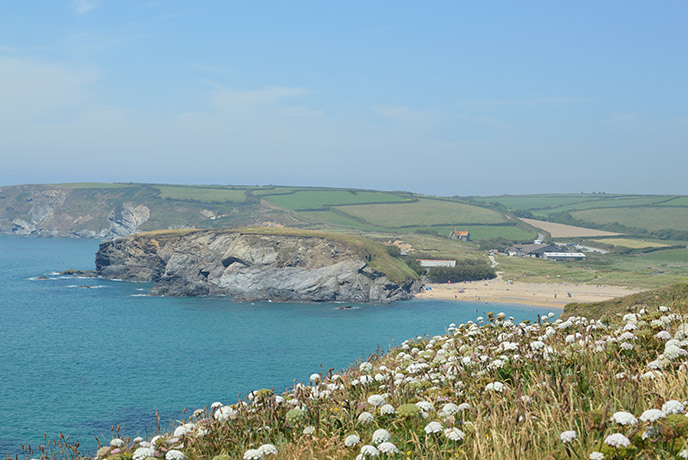 For a relaxing day out on the water, there are several fishing trips that leave from Mullion Cove Harbour that visitors can join. Nothing but you, the boat and miles of ocean surrounding you - sounds like a heavenly day to me.
For a fun day out with the whole family, visit The Chocolate Factory and Craft Centre on the edge of Mullion. This is the home of Trenance Chocolate, a selection of galleries and craft studios and a family of llamas in the field next to the car park. It's a lovely place to relax for a few hours and pick up some goodies to take home for friends and family.
Places to eat
Around Mullion itself there are plenty of places to grab something to eat and a warm cup of coffee. My all time favourite place to go is Poldhu beach cafe. They're open almost every day of the year for hot drinks and cakes, including the most amazing hot chocolates. You can choose one topped with peanut butter cups, buttons or even mini eggs, they change according to the time of year so you'll always have a new one to try when you visit. They also serve a simple breakfast menu and in the summer you can come for pizza and beers on the beach.
For top pubs, The Old Inn is a traditional thatched roof pub in the heart of the village. They serve food and drinks, have plenty of parking space and welcome well behaved dogs. It's a great spot for a Cornish cider in the summer sunshine or a pint of ale on a cosy winter's evening. If you're happy to hop in the car or take a pit stop in the middle of a long walk, the Halzephron Inn near Gunwalloe is well worth a visit for good local food and drinks in an historic location. The Inn was built around 500 years ago and is steeped in the history of smugglers and shipwrecks.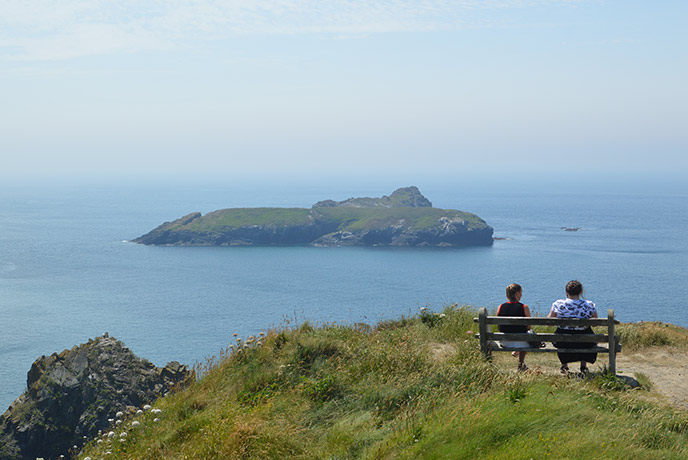 Other places to try while visiting Mullion are the Mullion Cove Hotel. Lush interiors and luxurious menus make this a real treat for your holiday. For some tasty ingredients to test in your home-from-home the Handmade Curry Company are based in Mullion and offer a selection of things you might need for a homemade curry to die for – the perfect excuse for putting your self catering accommodation to the test.
Beaches nearby
Although there are plenty of beaches on the Lizard Peninsula, Mullion benefits from being in walking distance of three coves. Poldhu Cove is a sandy beach that's great for surfing with a car park nearby, just around the coast is Polurrian beach which is also sandy but you'll need to walk a little to get there and then further around the coast is Mullion Cove harbour. There are some hidden corners to explore when the tide goes out, an easy way to keep little ones occupied for an hour or two without having to get in the car.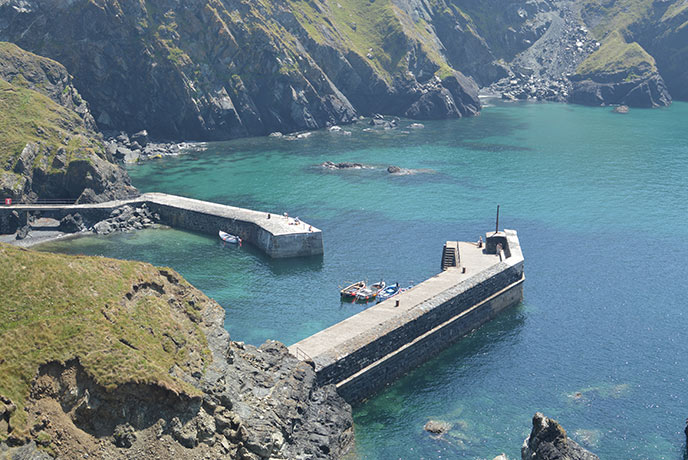 Further afield
Staying in Mullion puts you at the heart of the Lizard Peninsula making it really easy to get to some of the most popular attractions, cafes and gardens in Cornwall. If you're looking for a fun day out, here are some of the places we recommend:
Church Cove
Lizard Point
Get started on your holiday with a browse through our UK holiday cottages.