I'm a bit of a cynic when it comes to the concept of 'wild' stuff – it's become a bit of a marketing tool... However I love the idea of sharing tips on beautiful, wild spots, and Cornwall is full of them. So team that with the abundance of waterscape, and here are my recommendations on where to get away from the crowds and take a really wild dip when on holiday in Cornwall.
There aren't lifeguards at the spots I am recommending so an understanding and respect of the water in question is paramount for your own safety.
Poly Joke Beach, near Newquay
My favourite beach and just up the road from where we live, very lucky! It's a bit of a stroll down a soporific river valley to get to the beach, which is narrow and banked on both sides by craggy cliffs and common. When the tide is low the beach opens out into a wide sandy mouth with rolling north coast breakers; but when the tide is high the water comes right up the beach, to create a warm, shallow, still sea pool – which is just truly amazing to swim in.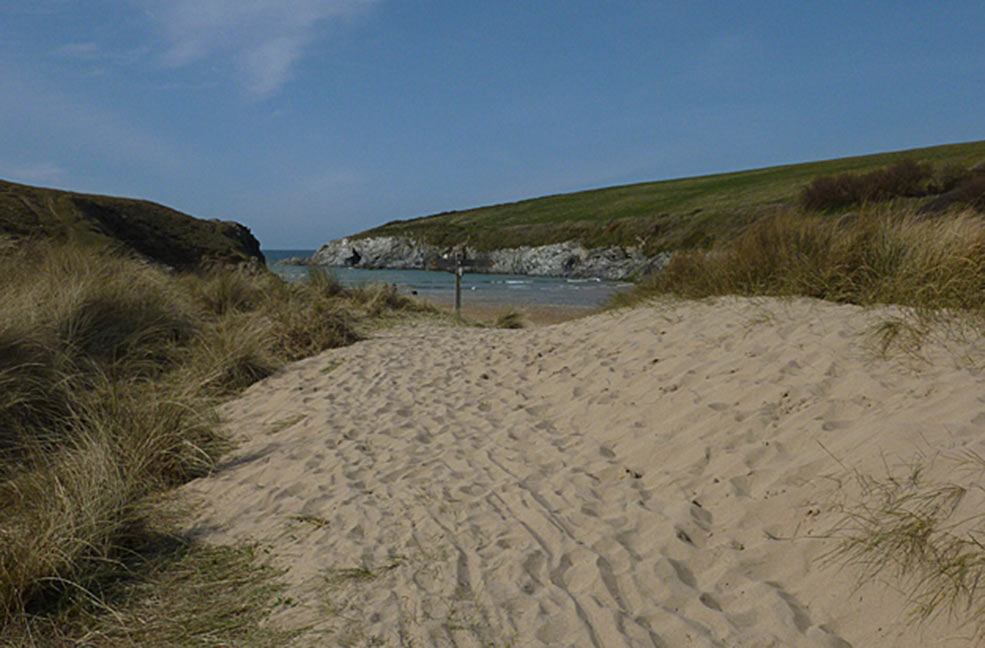 Kennall Vale, Ponsanooth near Falmouth
Definitely more of a toe dip than a swim spot, the shady, tumbling rivers at Kennall Vale are hidden away in a little known local nature reserve. Centred around abandoned 19th Century gunpowder works, it's like the natural world is taking back its property, with old stone buildings, water wheels and leats carpeted in ferns, anemones and ivy. The river here rushes down the wooded valley, with bolder strewn pools and short falls and rapids.
Ruan Creek, closest village is Ruan Lanihorn
Ruan Creek is wild, it sits at the head of the River Fal, in the heart of a nature reserve and when we go we rarely see another soul. It's incredibly tidal and best reached by canoe or boat, which means it's generally high tide when we visit – at low tide it can be very muddy and the banks potentially dangerous. With ancient woodland rolling down hill and right into the waterline we find a low hanging branch to tie the canoe too, and jump out for a dip in amongst herons, cormorants and egrets.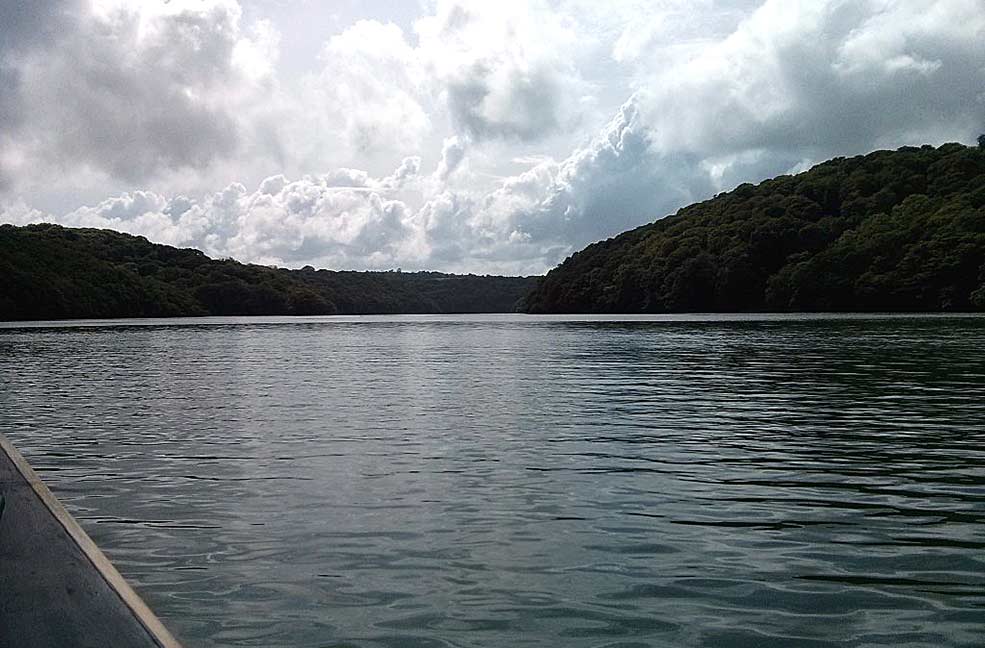 Goldiggins quarry, Minions
I read about this place a few years ago and couldn't quite remember where it was, but on a recent walking trip on Bodmin we suddenly discovered it. An old spring fed quarry (see main photo), tucked into the rolling moorland, with sheer, steep sides on three sides, and carpeted in ferns and lichen – this is quite a magical spot for a summer swim, far from the maddening beach crowds. There's easy access to the water on one side and pools of different depths. You'll find it just a ten minute walk, south west of the Cheesewring.
---
Sian Pickles spends her time out and about in Cornwall with her black dog – walking, eating, drinking and swimming. You can catch up with her on Twitter @blackdogadventu and follow their adventures on her blog www.adventureswiththeblackdog.co.uk