Possibly the most famous Padstow festival, come on down from 6 to 9 December and try Christmas the Cornish way at this festive celebration.
If you're looking for the ultimate Christmas celebration, Padstow Christmas festival 2018 is the best place to start (and end). From food to decorations to gifts, the festival covers everything you need to start celebrations early and prepare for the big day. Here's our guide to the Padstow xmas festival.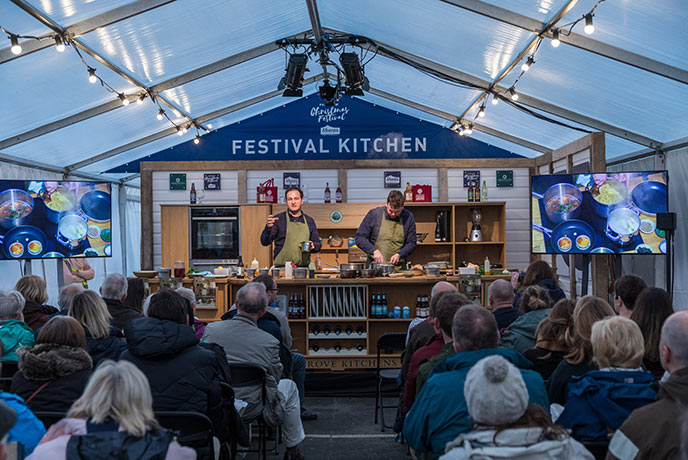 Food
Food is at the heart of the festival. Led by Rick Stein, Paul Ainsworth and Nathan Outlaw, the weekend is a foodie delight. You can expect an incredible line up of more than 60 chefs delivering amazing food demonstrations all weekend long. All of the demonstrations are free to attend and each one brings the chefs' signature styles to some of your favourite Christmas traditions and some new ideas to try in the kitchen.
Alongside this, there are local producers selling sweet and savoury treats to eat on the spot or take home for later. Of course, if you're in Padstow for the day, why not book for lunch or dinner at one of the many amazing restaurants?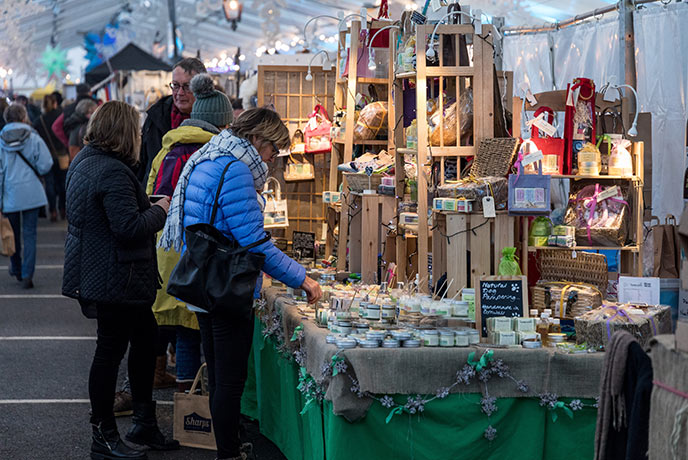 Shopping
With a whole marquee of goodies, bring a deep bag to fill up with food, drink and crafts to gift to friends and family when you get home. Don't forget to pick up something special for yourself to take home. Some of the producers include our friends at Atlantic Blankets, Sharp's Brewery and Kernow Chocolate, and many more. Every year the list grows as this thriving event brings more and more people to Padstow for this festive weekend.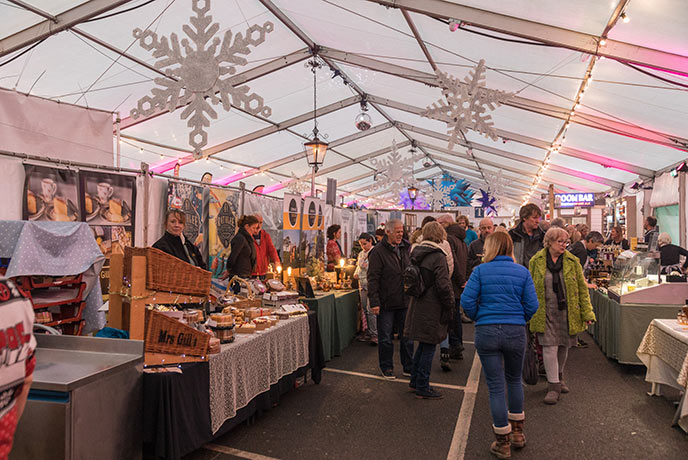 Festive extras
There are several fun events going on throughout the weekend that are well worth seeking out. On Friday night, follow Santa through the streets to music at the annual lantern parade. The best way to get into the Christmas spirit! Later on, there's a stunning firework display over the harbour that can be seen from anywhere on the north or south quay.
On Saturday, you might bump into the iconic Santa Fun Run and Cycle that goes from Wadebridge to Padstow. An hilarious sight to see and even more fun to take part if you fancy working up an appetite. Go for a jog so you can eat guilt-free for the rest of the weekend.
Parking
As Padstow will be super busy, it's worth taking as few cars as possible or even walking if you can. It's worth keeping an eye on their website for details on Padstow Christmas market parking nearer the time but all usual car parks will be open.
We recommend avoiding driving into the town and using the Park and Ride service where possible. It's definitely the easiest and quickest way to get to the festivities and stops the driver stressing out about where to put the car.
Where to stay
For a great choice of Padstow Christmas festival accommodation, it's well worth browsing through our collection of cottages near Padstow. Here are a few that we'd recommend to get you started: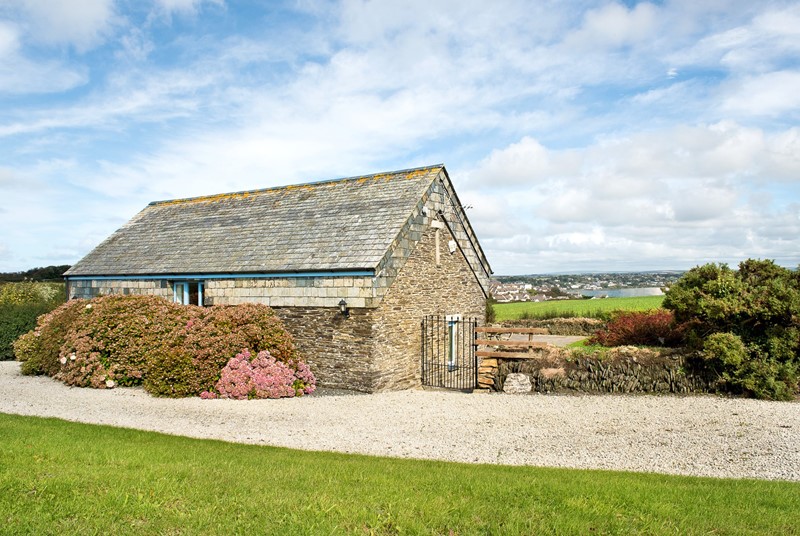 Easy access to Padstow across the countryside fields, this lovely barn conversion sleeps up to five people.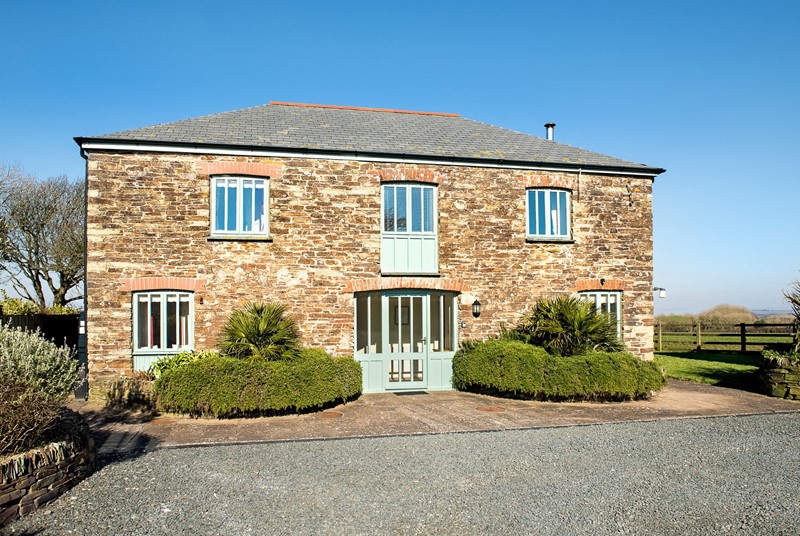 Gather some friends for a weekend holiday to remember at this countryside hideaway for up to seven guests.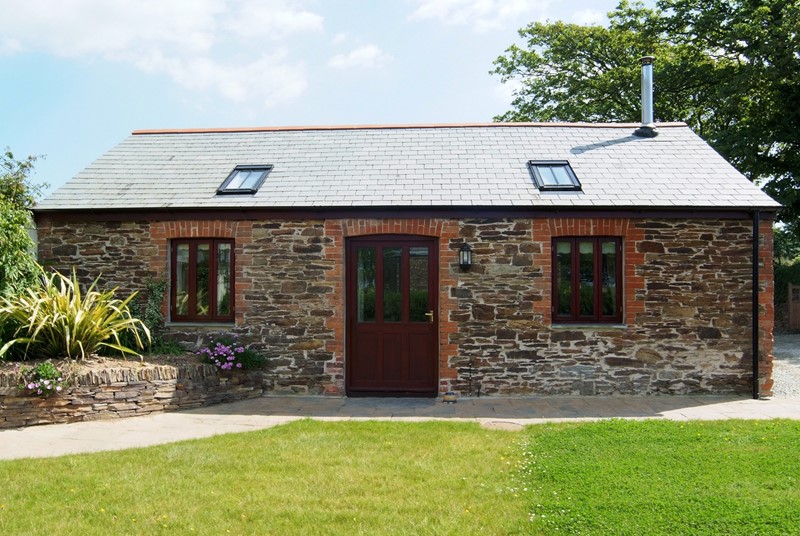 Plan a romantic weekend for two revolving around food and coastal walks with a stay in this cute cottage.
For more cottages, browse our main cottage collection.