Sherborne Castle in Dorset was built by Sir Walter Raleigh in 1594 and the castle has been the home of the Digby family since 1617. The historic house reflects a glorious variety of decorative styles from over 400 years of English History. The new exhibition that starts this year – Sir Walter Raleigh at Sherborne –marks the 400th anniversary of his execution.
In this beautiful space, you will find a typical country home where each succeeding generation has left its imprint. Visit the Castle's rich interiors with its nationally important collections of art, furniture and porcelain, together with Raleigh's original kitchen, family artefacts and archaeological finds from the adjacent old medieval castle on display in the castle cellars.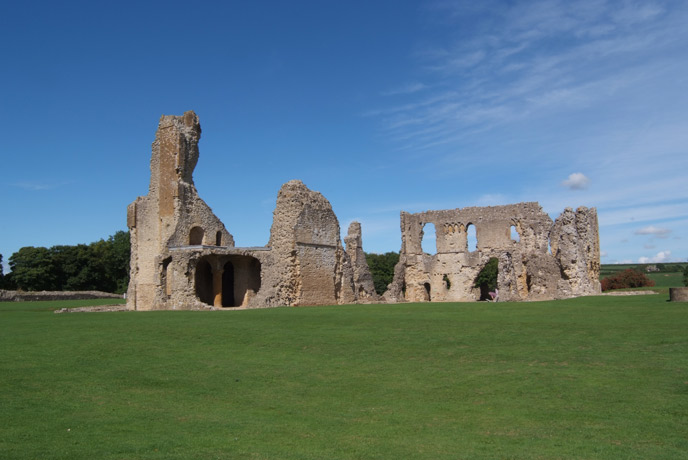 Sir Walter Raleigh acquired the adjacent Old Castle in 1592. At first, he tried to modernise it, but then he built a new house in 1594 in the deer park. It was on the site of the Hunting Lodge which he incorporated into the foundations. His house was rectangular and four storeys high, with large square-headed windows filled with diamond pane glass. In 1600 he added hexagonal turrets to the four corners of his house, topped with heraldic beasts. The house was rendered from the outset, in the latest fashion.
You'll need to spend a whole day to fully explore the 42 acres of beautiful gardens and grounds and soak up the peace and tranquility of this natural setting. Capability Brown in 1753 created the 50-acre lake and created the very latest in landscape gardening, with magnificent specimen trees, herbaceous borders and sweeping lawns.
The Grade I listed Garden was one of Capability Brown's first commissions, creating a magnificent English Landscape Garden which survives largely unaltered to enjoy today. In the Castle's Cellar Museum there is an exhibition entitled 'Capability Brown at Sherborne Castle' which draws on the castle archives to tell the story of his work here.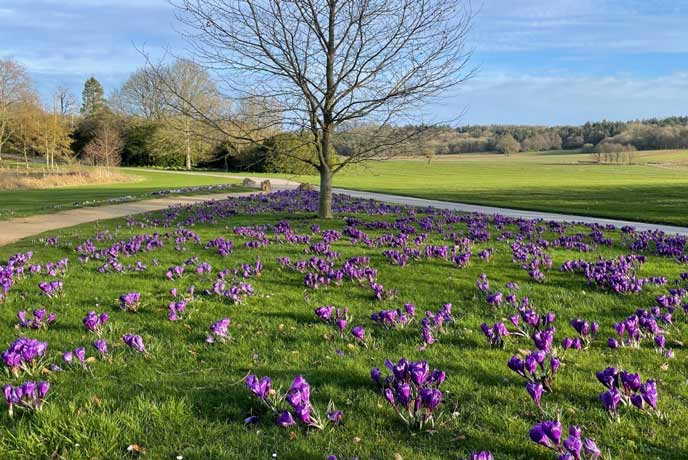 Image credit: Sherborne Castle - Facebook
Paths and trails lead you through 30 acres of gardens and pleasure grounds, commanding spectacular views of more than 1,000 acres of parkland. A map provided with your tickets suggests two walks; one short and one long. Colour is provided throughout the seasons, from spectacular displays of spring bulbs and daffodils, through Summer Herbaceous borders to the breathtaking colours of Autumn reflected in the lake. A programme of tree and plant labelling helps identification of the many species. The Garden boasts many champion trees including cedars of Lebanon and a particularly important Ginkgo tree. This natural and tranquil setting provides an ideal habitat for the abundant wildlife found on the lake and adjacent grounds. This provides a perfect stage set for all amateur and professional photographers alike.
The castle hosts wedding and civil ceremonies, receptions, a country fair, a firework extravaganza, classic car rallies, film crews and a variety of other corporate and private events, and so there is almost always something going on no matter what time of year you decide to visit. The gardens are appreciated by many visitors and groups who return throughout the year to enjoy their beauty through the seasons.
The onsite tea room serves delicious light lunches and afternoon teas and the Gift Shop has a selection of gifts, souvenirs and the castle's very own Sherborne Castle Wines; perfect to accompany a picnic in the grounds.
Need somewhere to stay nearby? Check out our self catering cottages near Sherborne Castle.