Bringing the dog with you on holiday adds a whole new meaning to the family holiday. But what about a holiday by the beach with the dog?
A lot of beaches during the summer months have restrictions regarding when and if dogs are allowed on them. Restrictions over the summer months can vary depending on the council and who owns the beach, they will usually start from the Easter Monday or 1st May and finish around September time. Some beaches have time restrictions in place where you are able to walk your dog on the beach before 8 or 9 am and after 4 or 5 pm. With this in mind we have put together our favourite dog friendly properties near to beaches where minimal restrictions apply.
Appledore | Devon | Sleeps 4 | Closest beach: Instow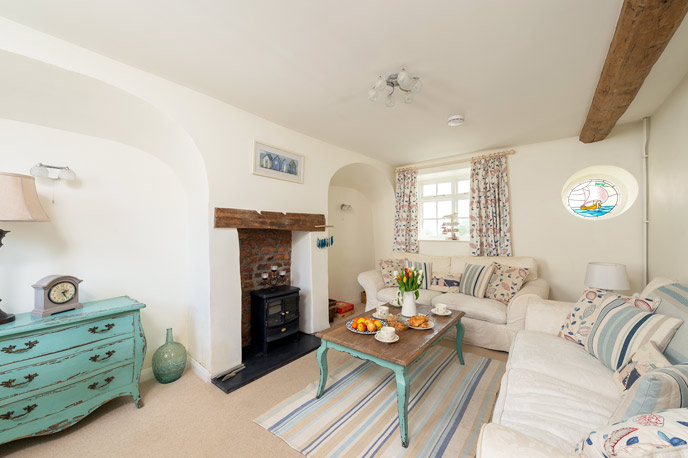 Poachers Cottage is nestled in the heart of the historic north Devon fishing village of Appledore. Across the estuary, accessed by a lovely seasonal passenger ferry, is Instow, where there are wide sandy beaches at low and high tide, and is dog friendly all year round. The South West Coast Path runs less than 20 steps from the front door, across the sand dunes and landmark pebble ridge towards Westward Ho! and beyond.
Lamorna Cove | Cornwall | Sleeps 2 | Closest beach: Lamorna Cove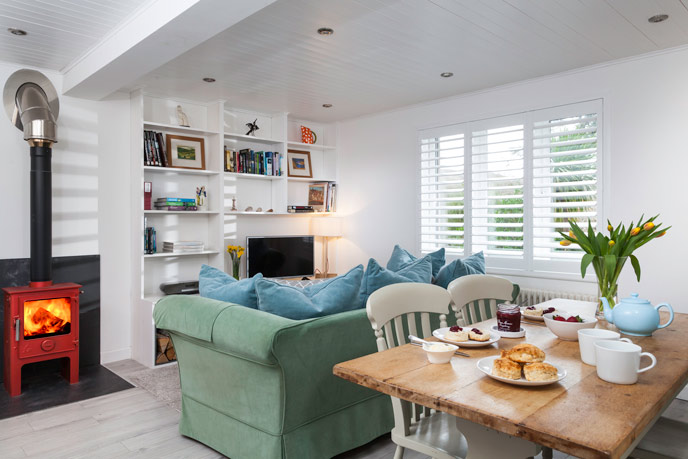 The historic dog-friendly cove and stunning clifftops are within easy walking distance with your four-legged friends. Lamorna is on the coastal path and is within walking distance of Mousehole. With lots of breathtaking scenery on your doorstep, the owners of The Nod are delighted to offer a dog-sitting service for the times when you would like to go further afield and explore places not suitable for dogs.
Top tip: Have a look at our dog-friendly beaches in Cornwall blog to find out more about which beaches allow dogs and what their restrictions are in Cornwall.
Fishguard | Pembrokeshire | Sleeps 4 | Closest beach: Cwm yr Eglwys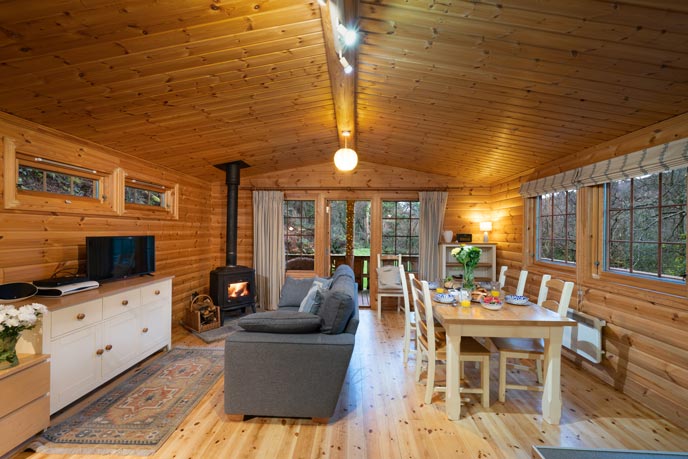 Y Berllan Hideaway offers the perfect whimsical retreat; a fairytale log cabin, nestled in an enchanting, tranquil woodland glade. It is just a short stroll from the dog-friendly, year round, sheltered sandy cove of Cwm yr Eglwys, near Newport in north Pembrokeshire.
Check out our Top dog-friendly beaches in Pembrokeshire blog to find more beaches perfect for the dog.
St Helens | Isle of Wight | Sleeps 6 | Closest beach: St Helens Beach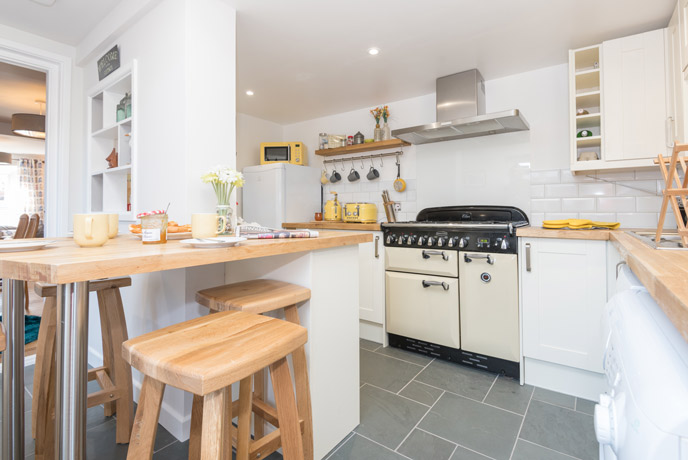 Lanthorn Cottage is a short walk away from the village store, pub and the beach, it is ideally located for you to explore the surrounding area on foot with wonderful coastal walks to choose from. Spend the day on St Helens beach soaking up the sun, with the obligatory visit to the cafe for the holiday ice cream.
Here are the 5 Best Dog Friendly Beaches on the Isle of Wight and the Top 6 dog-friendly cafes on the Isle of Wight, according to us.
Lyme Regis | Dorset | Sleeps 8 | Closest beach: Lyme Regis Beach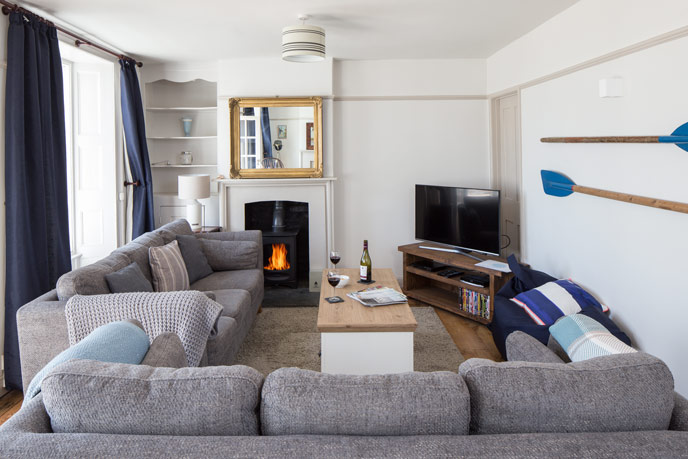 Just minutes from the harbour at Lyme Regis and its iconic Cobb, this Grade II Listed Victorian cottage was originally two coastguard officer's cottages, perched above the harbour keeping a watchful eye. Dogs are not allowed on the main beach from May 1st to September 30th.
Want to go on more beaches in Dorset with the dog? Here are 11 unrestricted dog-friendly Dorset beaches for you. Here are some Dog-friendly places to eat in Dorset for an extra special holiday.
Newquay | Cornwall | Sleeps 5 | Closest beach: Crantock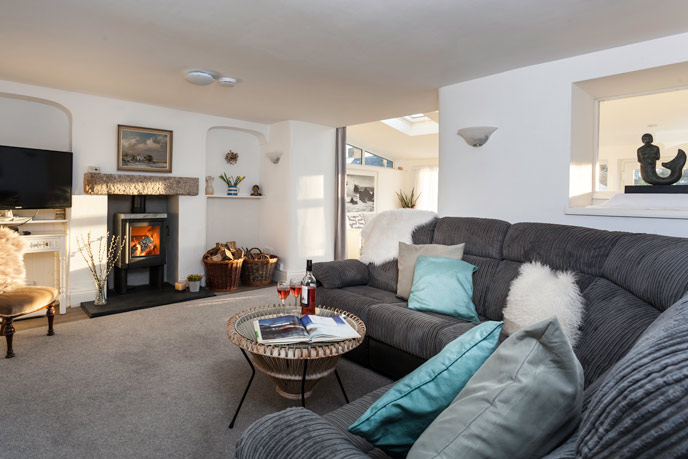 Full of character and a stroll away from the year round dog-friendly beach of Crantock. Explore more local beaches and the wonderful Cornish coast path, keeping the dog happy throughout the holiday.
For more places to go and things to do head to our dog-friendly Cornwall blog for some suggestions.
If we have tempted you to a holiday with the dog we have some gorgeous dog-friendly self-catering cottages by the sea awaiting your arrival. We have extra tips for bringing your dog on holiday in our 5 top tips for holidays with dogs blog.