Our writer, Becky, takes you on a foodie tour of dog friendly Dorset, ready for a holiday with your four legged favourite.
I am proud to be from Dorset, and something else which makes me feel proud to be from Dorset, is the fact that we are so dog-friendly. You really don't have to look far to find somewhere that you can enjoy a great pub lunch, cream tea, glass of wine or a fantastic pub grub dinner, with your four-legged friend laying contentedly at your feet.
Starting in my own home town of Shaftesbury, The Mitre in the high street is the perfect place for lunch with an amazing view of the Dorset countryside where you can also bring your furry friend. The decking at the back of the building is the most popular spot in the warm weather, as it shows off the Blackmore Vale, and the sun shines during the whole day across the decking when it decides to come out. The menu uses only fresh and seasonal produce for the amazing food, and also has an extensive wine list. The bar has a jar of doggy treats on the top which is a free-for-all, so help yourself to get your pooch's tail wagging. If you make more than one visit, the waitresses might also slip your dog a sausage or two if they give them the puppy dog eyes!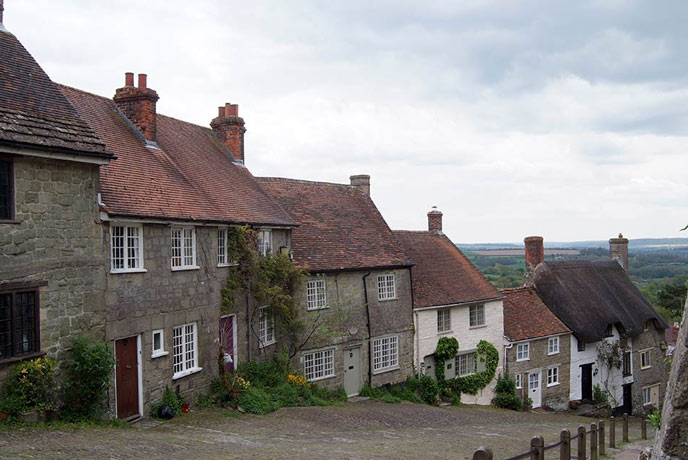 Back to my current home town in Salisbury, The Boston Tea Party is not only vegan friendly, historical and beautiful, but you can bring your pup along with you for a fantastic breakfast, brunch or lunch. The menu is quite simply amazing, offering new and mouth watering variations on the classics to give you a whole new brunch time experience. The building itself dates back to the early 1300s and amongst its most famous former guests were William Shakespeare, Oliver Cromwell and Samuel Pepys, so you can dine in the footsteps of the historically esteemed. The only condition of bringing your dog to the tea party is that they are well behaved, so really, the question of to bark, or not to bark, is already answered.
Ok, so I am a little biased when it comes to Salisbury, but the Old Ale and Coffee House not only allows dogs and offers amazing food and beer, but it is also opposite my shop- The Dogs Trust Charity Shop, where you can always drop in for a free tasty treat for your doggo, and pick up some canine supplies. Ok, so, back to the beer…this pub is home to lively banter, silly games and fine wine, as well as the aforementioned delightful food and craft beer. (Did I mention they do amazing beer?!) One of the unique draws of this place is he pub garden with its bookable huts, where you can sip a cold one whilst pretending you're on holiday at the beach. Dogs are not only welcome, but also encouraged, and they will be sure to make lots of doggy friends during your visit. If you want a recommendation, because you'll be spoilt for choice when looking at the menu, then definitely go for one of their mouth-watering burgers, but be warned that your dog will be drooling at your feet and after a tasty titbit.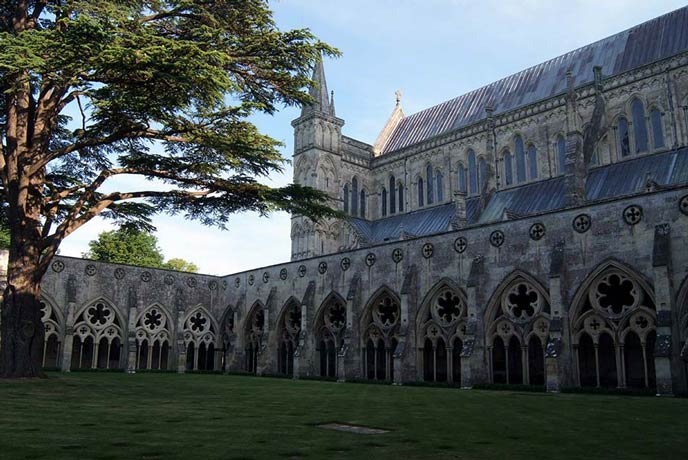 This small free-house in the centre of town has an ever-changing range of real ales and ciders, so you can feel like proper Dorset folk whilst ye sup ye cider. The food is regarded as being the best of any pub in the town, so make like the locals and book a dinner reservation. Doggie treats are offered to every canine visitor, and the pub also offers occasional live folk music, for which audience participation for two legged and four legged guests alike are encouraged. It's hard to make a recommendation for food, as the menu changes so regularly depending on the whims of landlady Chris Townsend, but whatever takes her fancy, she always concocts something amazing from all locally sourced ingredients.
If this has inspired you to get away, take a look at our Dorset cottages.