Experience the delights of cabin life with a countryside getaway this spring. Savour the long days, explore the footpaths full of wildflowers, admire the bursts of colour, and spend sun-soaked afternoons simply switching off. Bliss...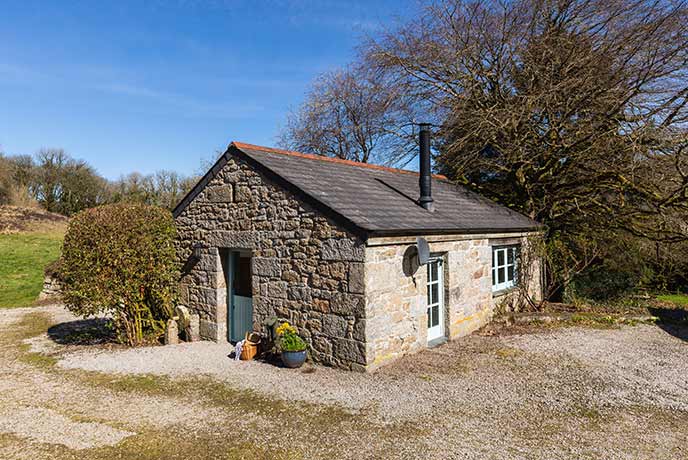 South Cornwall | Sleeps 2
An idyllic getaway nestled in a tranquil and unspoilt setting in the Cornwall countryside, Anella is perfect for two. Relax in the hot tub accompanied by birdsong and explore the beautiful footpaths from your front door.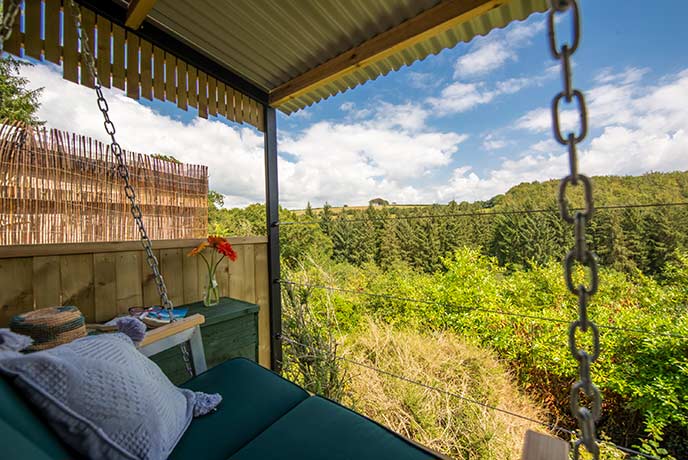 South Cornwall | Sleeps 2
Gaze out across the open countryside, listen to the sounds of the river in the valley below, relax on the porch swing to the sound of birdsong and watch the squirrels playing in the woods – hours of entertainment sorted! Bliss…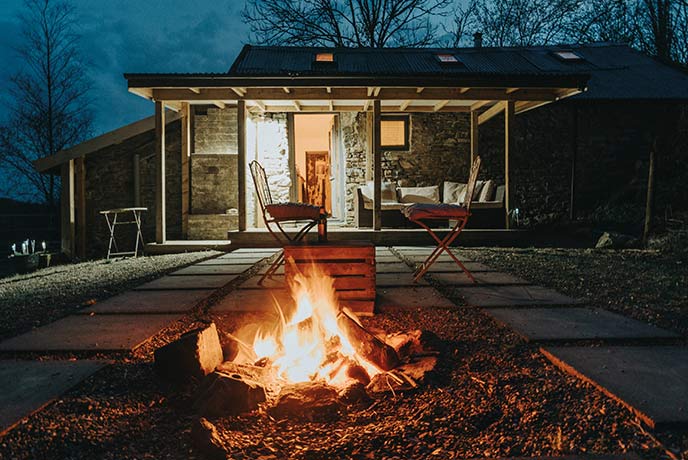 Carmarthenshire | Sleeps 2
Enjoy the tranquillity of the countryside at Syddyn Fach, a charming barn conversion perched on the edge of the Gwendraeth valley in Carmarthenshire.
Pembrokeshire | Sleeps 4
A fairytale log cabin nestled in the tranquil woodland glade, Y Berllan Hideaway offers a enchanting getaway for four in the peaceful Pembrokeshire countryside.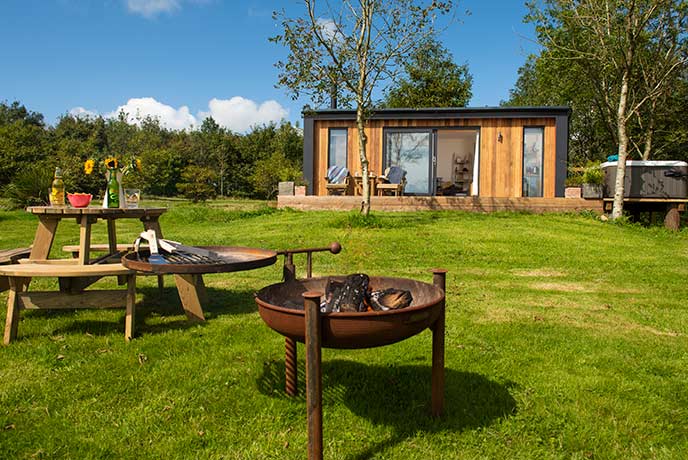 South Cornwall | Sleeps 2
A peaceful rural location in Cornwall, Foxy Loxy is a wonderful spot to soak in the glory of the countryside. Relax in the hot tub under the sparkling night sky and switch off…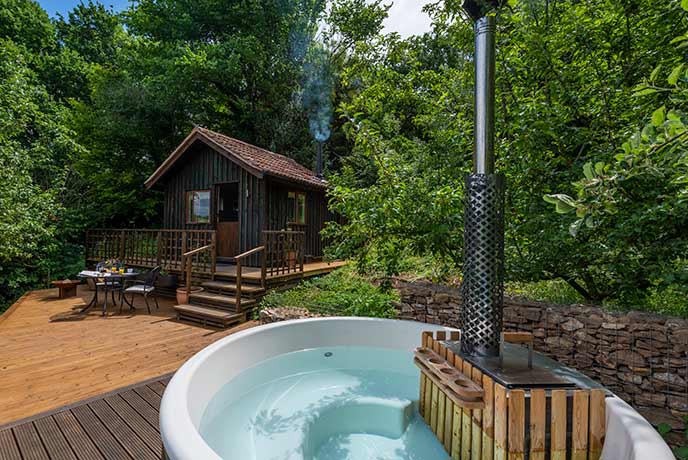 East Devon | Sleeps 2
With wonderful views across an orchard and the picturesque Coly valley, Old Orchard Cabin is the ultimate rural retreat. Perfect for spring!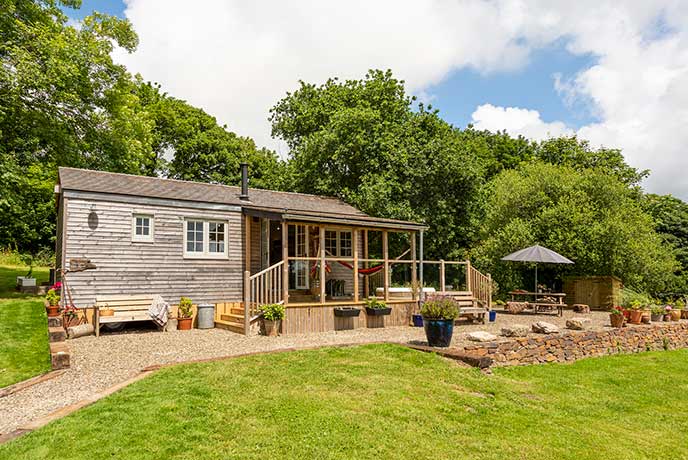 South Cornwall | Sleeps 5
A rural paradise, The Little Cider House is a very special spot for a family holiday. Explore the wildflower meadows and woodlands, soak in the hot tub and snooze in the hammock.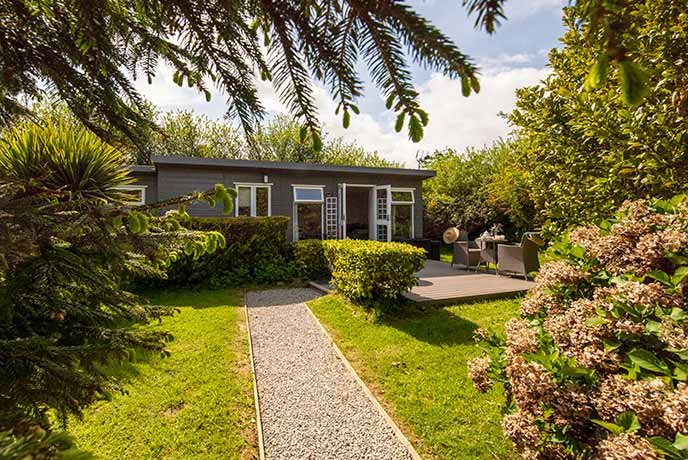 South Cornwall | Sleeps 2
Perfect for those looking for a romantic break nestled in a gorgeous part of Cornwall close to the Helford River, Cuddle Cabin is a delightful hideaway for two.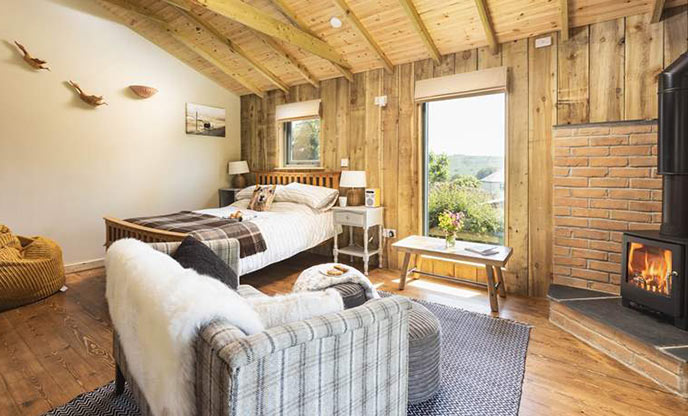 Dartmoor | Sleeps 2
Head to magical Dartmoor for a very special escape at Room with a View, positioned at the foot of Haytor with unforgettable panoramic views. Switch off from everyday life and soak up the peace and serenity all around.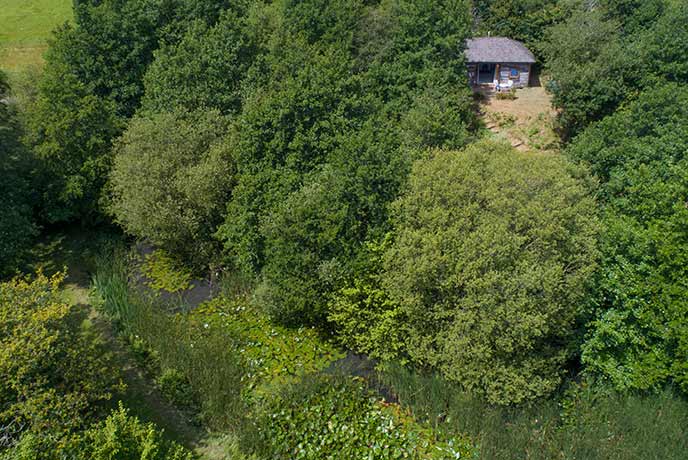 South Devon | Sleeps 2
A rural haven, Ashley's Shack is a charming cabin perfect for two. Tucked in the south Devon countryside, spend your spring holiday relaxing on the patio and admiring the beautiful views over the lake.
Fancy a unique getaway this year? Take a look at our glamping collection here.