The cliffs of West Bay in Dorset are like something out of a movie. And they have been on television a lot lately with the BBC's Broadchurch choosing to film here. You can't really appreciate the full, mesmerising effect of the carved and colourful cliff faces till you get face to face with them, though.
There are several car parks to choose from, the ones slightly further out have a cheap all-day ticket with a short amble past an award-winning play park to the town. It takes you to the most amazing vintage market, a quadrangle of old barns filled with antique and retro finds. Make sure to climb up through all three levels as well as ducking through the arched cellars as you hunt for treasures. Handy hint – if you want to buy anything, you pay in the far left corner, a somewhat hidden window but now you know, you won't be left standing lost and wondering.
From here you can walk past the waffle seller (yum) to the harbour. Surrounded on three sides by beach huts selling local food, there's many a treat to be had. Settle on the harbour edge for a spot of crabbing while you munch on fish and chips followed by gelato. When the family crab competition is well and truly won, head for the dunes. A pebbly ridge blocks the view but as soon as you reach the gentle peak, what a view.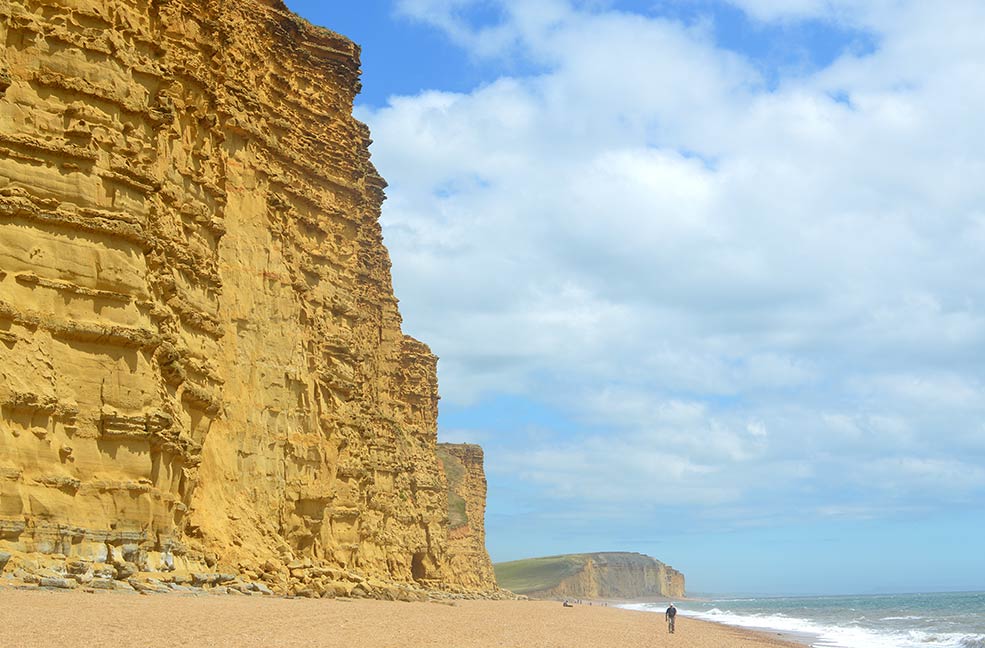 The beach is sloped and shelving, and be prepared for stones in shoes, but there are more crabbing opportunities along the pier or amongst the rock pools. The path up the grassy hill to the east is very steep. Really, it is only for the spritely and makes for a difficult climb on a hot September day. Particularly if you're wearing flip flops. But oh my, the views. Stare out west towards Golden Cap but stay away from the edge – it can be a tad windy up here.
Stay on the beach for photographs of the golden cliffs, but keep away – the soft stone is known to fall. You need to stand back to get the best pictures anyway.
The walks here are great for romantic strolls, so stay a little inland at Badgers Cottage out past Bridport. It's set in a farmyard for a ridiculously rural getaway, but the 18th Century stone barn is fully fitted with all the mod cons to keep you comfortable.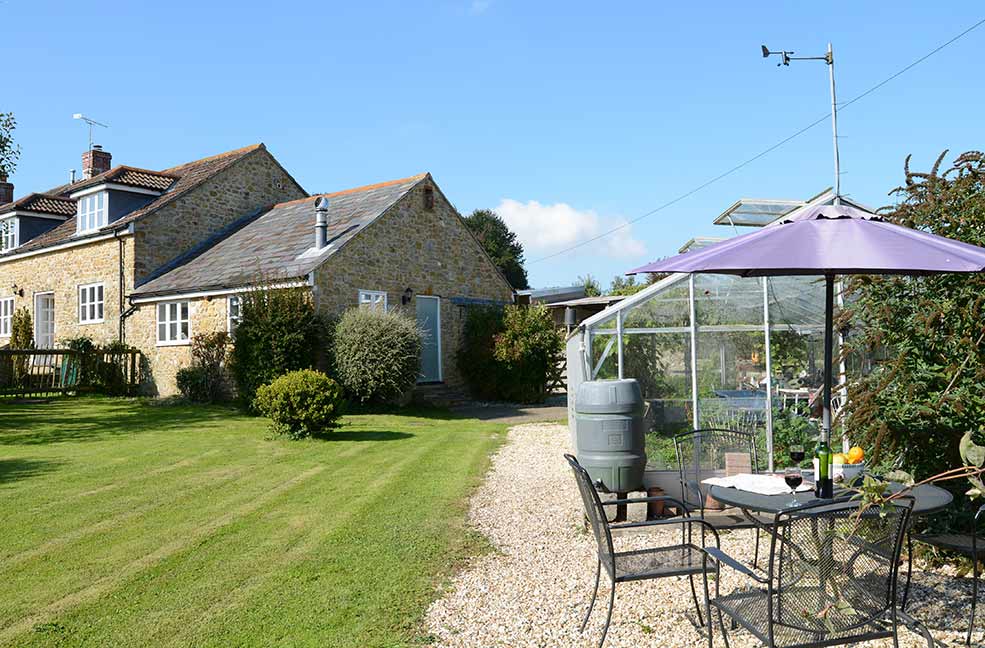 For a family affair, head west towards Lyme Regis and enjoy fossilling along the Jurassic Coast from Dairy Cottage at Morcombelake. It's a character cottage with all the ingredients for a perfect break - including the most well-equipped kitchen you will ever come across in a holiday cottage.