From sprawling golden sand beaches to tumbling waterfalls, and from cloud-topped peaks to ancient forests, Carmarthenshire is a county full of raw beauty. Spectacular year-round, in spring it emerges from its winter chrysalis to transform into a land full of colour and life. Welcoming all to explore its diverse scenery and attractions, it really has something for everyone.
For springtime inspiration, we've put together suggestions of some of the best things to see and do in Carmarthenshire:
Retrace Dylan Thomas' Footsteps at Laugharne
For a tranquil setting for a waterside walk, it's hard to find somewhere more perfect than the timeless town of Laugharne. A sleepy little hub crowned with an early twelfth century castle and overlooking the water, it is mostly famously known for being the home of the legendary poet Dylan Thomas. Strap on some boots and visit the famous Boathouse where he penned his creations, retrace his footsteps along the waterfront and visit St Martin's Church where he and his wife were buried together.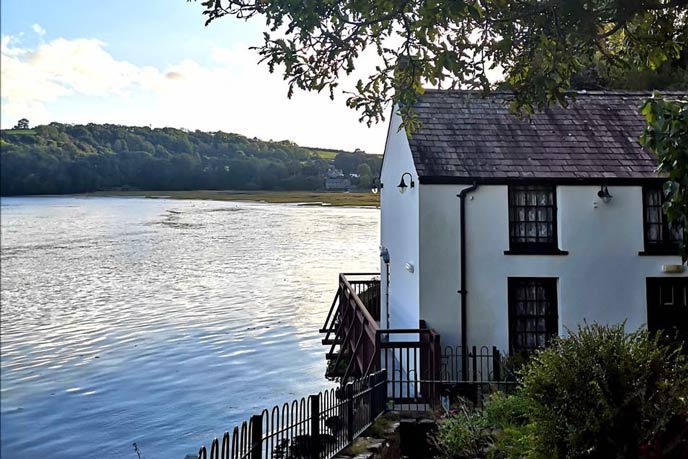 The "first botanic garden of the new millennium", Carmarthenshire's National Botanic Garden of Wales is a must-visit attraction in spring. One of the most important centres for botanical research and conservation in not just Wales but the UK too, its multicoloured domain covers more than 568 acres. Encompassing Waun Las National Nature Reserve, Plas Pilipala butterfly house, garden lakes, a bee garden and the world's largest single-span glasshouse (a whopping 110 meters long and 60 meters wide), discovery awaits at every corner.
Whether you are looking to blaze through the trees or pootle along at your own pace, Brechfa Forest is an idyllic destination for bike rides. Home to blue, green, red and black trails, it has something for all ages and abilities. A particularly popular ride is the Derwen Green Trail: designed to heighten the senses, this 6-mile trail is named after the beautiful oak woodland it flows through and is sure to set your spirits soaring this spring.
Journey Through Time in Carmarthenshire's Castles
A thousand years of history and conflict are scoured into the landscapes of Carmarthenshire and are still embodied in the presence of eight legendary castles: Dryslwyn, Carreg, Dinefwr, Kidwelly, Laugharne, Llansteffan, Newcastle Emlyn and Carmarthen. Some well-preserved and some starting to bow to time, each of these castles is imposing in its own way and attracts historians from near and far. To journey through time this spring, why not start your voyage at Kidwelly, one of the most formidable and complete medieval castles in the UK.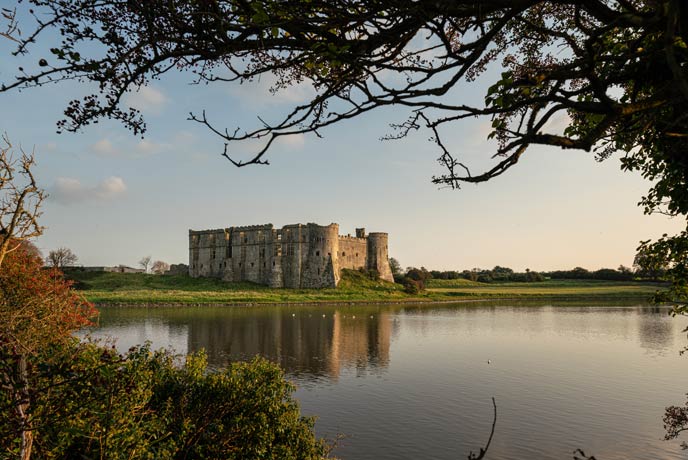 Explore Pembrey Country Park
One of the best places to visit in spring in Carmarthenshire is Pembrey Country Park. Proffering a wonderful blend of coast and countryside, the park's 500 acres of woodland and 8 acres of coastline burst into activity from April, bathed in sunshine and busy with new life. Excellent for all the family, the number of activities and attractions in the park are endless, including walking trails, bike hire, a mini railway, golf and more.
Tread Footsteps along Pendine Sands
Pendine Sands is a vast strip of sand which is backed by a protective shield of sand dunes. Extending for around 7 miles in length, the beach sits within Carmarthen Bay and runs all the from Gilman Point to Laugharne Sands. Once used for car and motorbike racing due to its sheer size, today the beach provides a stunning spot for long walks along the shore and snatched hours picnicking under the sun.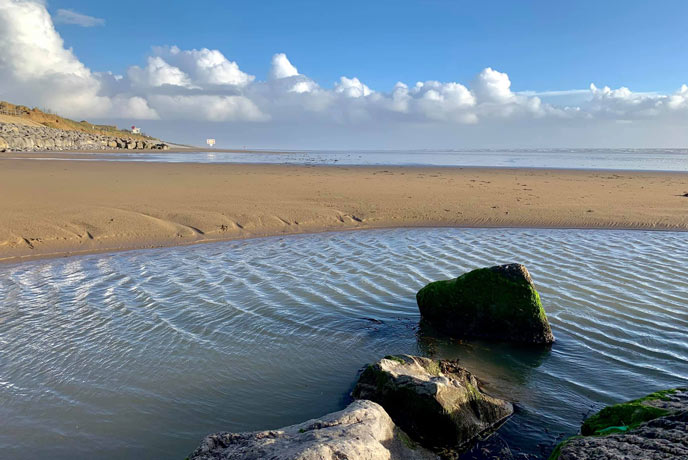 Dark Sky Gaze in the Mountains
Carmarthenshire is recognised for enjoying some of the UK's darkest night skies. Brilliant for stargazers, astronomers and love-birds looking for a romantic date night experience, these Dark Sky Reserves offer some of the best chances to see the Orion, the Great Plough, the North Star and the Milky Way. Bundle up a torch and plenty of layers and head to the Brecon Beacons National Park, designated the world's fifth ever Dark Sky Reserve in 2013, or the Cambrian Mountains, where a new Dark Sky Guide helps with great practical tips and advice.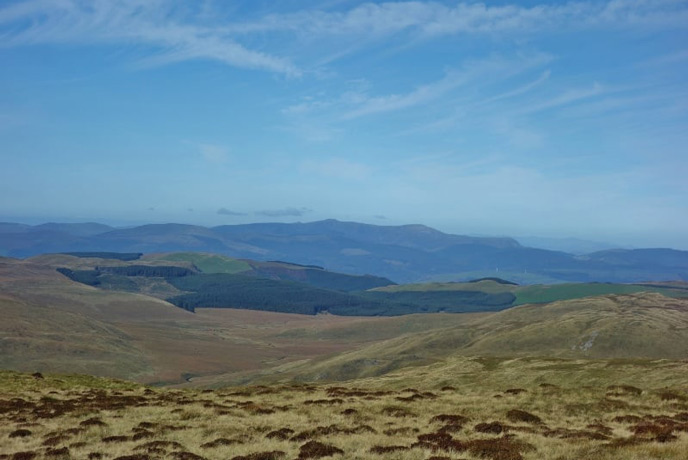 Get an idea of where everything mentioned is on a map below.
For somewhere to stay so you can explore all these wonderful locations take a look at our self-catering cottages in Wales, including Carmarthenshire and Pembrokeshire.