A visit to Carmarthenhire would not be complete without a visit to the fabulous National Botanic Garden of Wales. With a variety of different gardens to choose from, play areas for children, a splendid Arboretum and The Great Glass House, there really is something for everyone.
First opened in May 2000, for over 20 years the National Botanic Garden of Wales have been dedicated to creating a delightful place to visit. Open throughout the year, you'll find plenty to see and do whenever you visit.
A day out at the National Botanic Garden of Wales will surely delight the whole family. Its most famous feature on site is 'The Great Glass House' which is the largest single span glass house in the world...any plant lover's dream throughout the year. The gardens are also well known for the late 18th century Double Walled Garden, a great place to explore.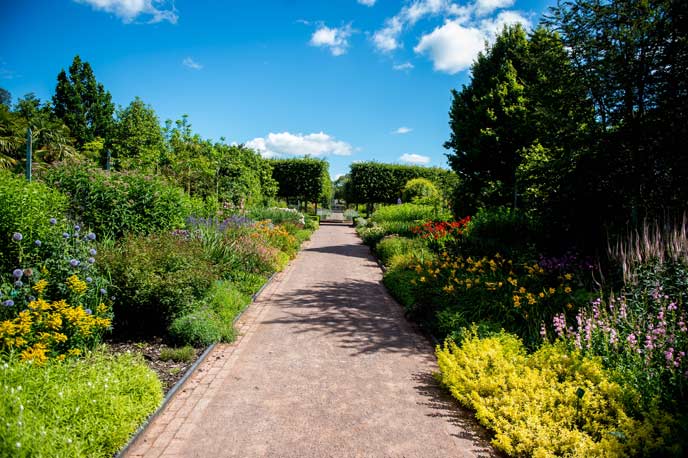 If you'd prefer to make your visit a learning experience, you can join a workshop such as 'Get to know your Wildflowers' and 'Beekeeping Taster course'. Courses are advertised on their website and should be booked ahead to avoid disappointment.
The National Botanical Gardens also have a range of events and activities throughout the year. On "Doggy Days" you can bring along your pooch, or perhaps you'd like to enjoy one of the special exhibitions which are held throughout the year.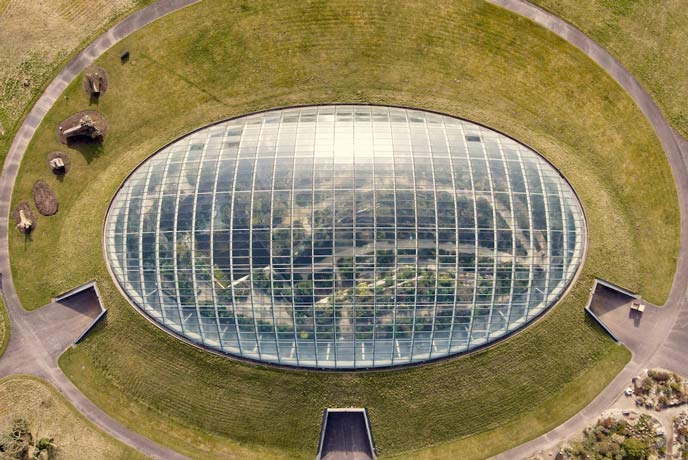 Here are a few of the many areas of interest;
1. The Great Glass House is host to the largest collection of Mediterranean plants in the northern hemisphere. This stunning collection has been carefully selected from six different nations: California, Australia, The Canary Islands, Chile, South Africa and The Mediterranean. Explore the dome and enjoy this unique attraction.
2. The Apothecary Garden is full of plants and herbs which have been used to treat and heal the body for hundreds of years. Here you can learn about what nature provides us in terms of medicine. Next door, the Apothecary Hall is a fascinating recreated Edwardian Pharmacy. It will take you back in time with displays of tinctures, ointments and potions.
3. The British Bird of Prey Centre is a dream come true for bird lovers. Time your visit and you can enjoy two daily flying shows including Hawks, Falcons, Kites, Buzzards and Golden Eagles. There is also a daily owl display. The opportunity to get involved in these demonstrations can be arranged for your visit and would be fascinating for all the family.
4. Spring Woods and The Wild Garden provide a magical experience for anyone who adores beautiful blooms! The spring woods are at their best from March- June when primroses, snowdrops, daffodils, and bluebells carpet the woodland floor. The wild garden is also a spectacular display of colour from spring- autumn and it is the perfect place to relax and de-stress.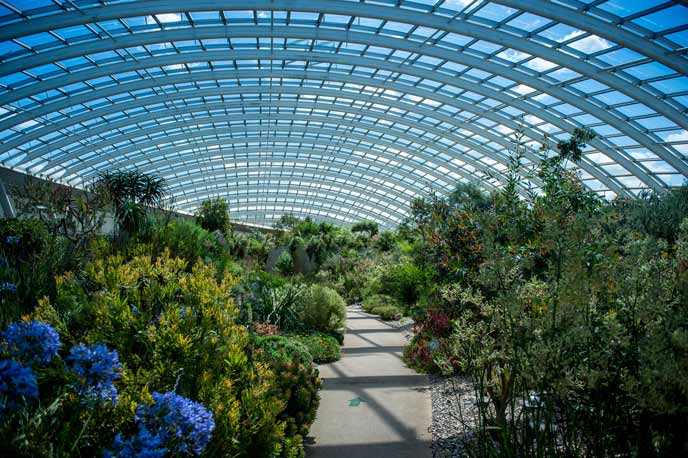 The gardens also have children's play areas including a Fairy Wood and there are two different delicious places to eat: The Stable Block and Y Pot Blodyn Garden Centre.
Where to stay nearby…
Looking for somewhere to stay in the area? Take a look at our collection of lovely properties in Pembrokeshire and Carmarthenshire and start planning your next adventure.