Top 5 places for artistic inspiration
in Devon
Fancy a spot of En Plein Air painting? Painting outdoors can be both calming and exhilarating at the same time, making it good for the soul. But where are the best spots for artistic inspiration in Devon? I've been painting in Devon for several years and have found the following places always guarantee to provide me with inspiration.
Hope Cove
Hope Cove is such a picture perfect little cove that I imagine you could probably close your eyes and throw your easel in the air randomly and still end up with it facing a scene worth painting. If cottages are your thing, then there is a gorgeous row of pastel coloured cottages next to the harbour. Or for a scene capturing two delightful beach huts you could situate yourself above the main beach. The harbour has lots of pretty boats in it, or you could climb the cliff path for some dramatic sea scenes. Whilst in Hope Cove it's worthwhile checking out Hope Cove Gallery. Various artists' work is on display here including stunning naïve art and driftwood work by the gallery owner Allie Fredericks.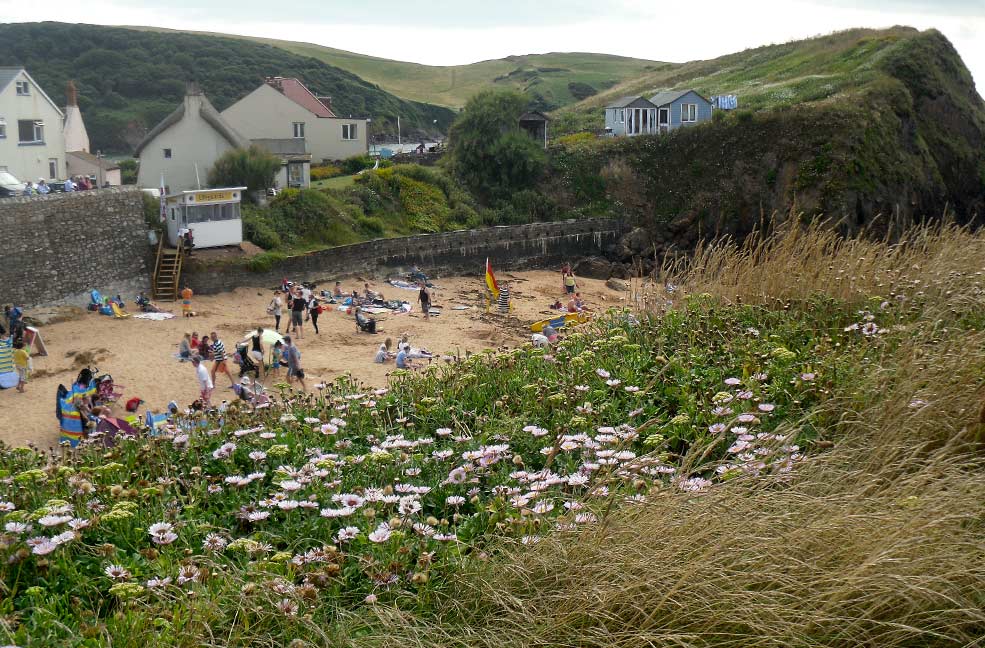 Clovelly
The extraordinary little village of Clovelly has been wowing visitors for years. Visitors are asked to park at the top of the steep hill, but if you want to avoid the arduous walk down then a Land Rover service is available. The whole village is stunning, with picture-perfect views wherever you look. My favourite place to paint is on the harbour wall looking back at all the cottages clinging to the hillside.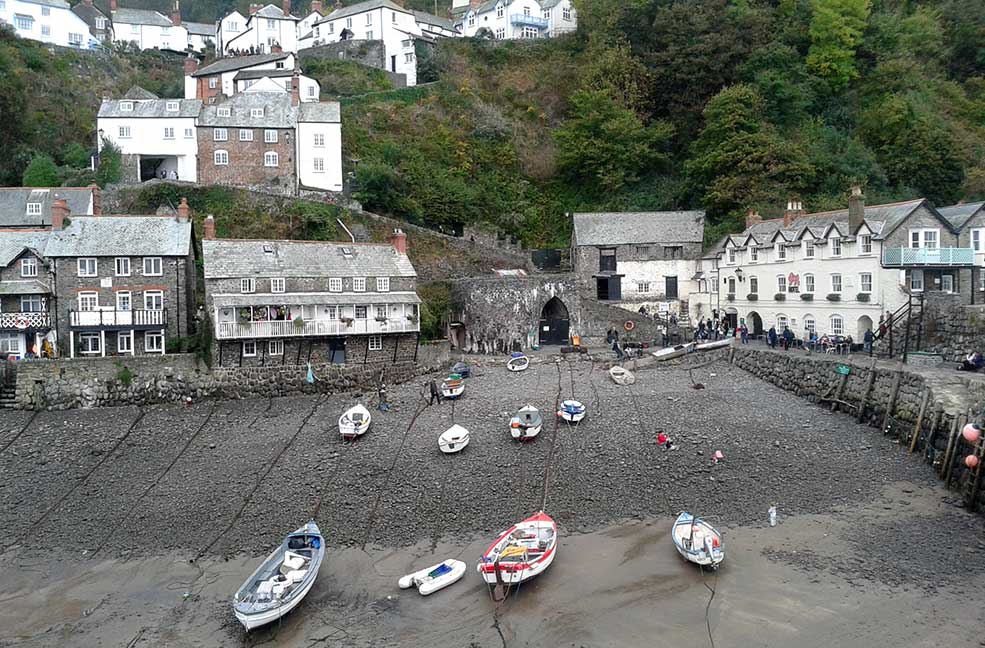 Noss Mayo
Noss Mayo has a long association with artists. It is famous for its light, with wide open dramatic skies. It also has perfect views of the estuary and lovely cottages overlooking the river. It is not unusual to bump into other people painting or sketching this pretty little village. There is also a thriving community of artists over the river in Newton Ferrers. You can catch a small ferry across the river at certain times of the year.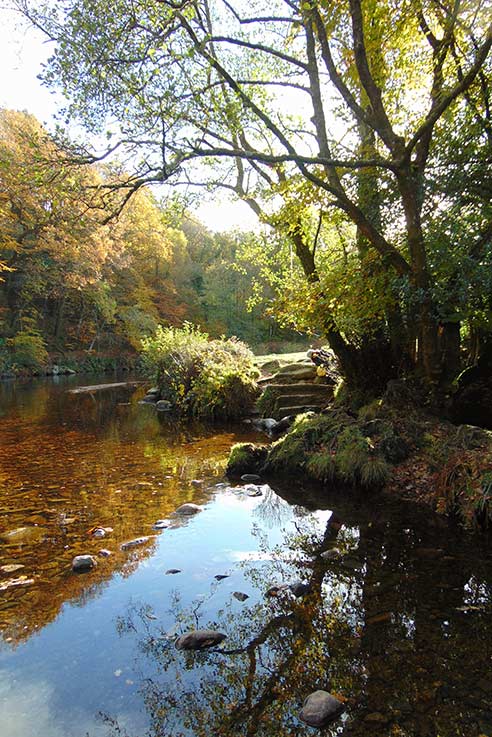 Paignton Harbour
I'm convinced that if Paignton Harbour was in Cornwall it would be much better known. Because people associate Paignton with traditional seaside holidays, this small harbour is often overlooked. It's a small but perfectly formed little harbour. If you set up your easel on the far side and look back at the harbour there are some beautiful little cottages. Your audience will never know that one of the most picturesque cottages is actually the toilet block! Whilst in Torbay it is well worth visiting Artizan Gallery where the owner Julie is a great supporter of local artists.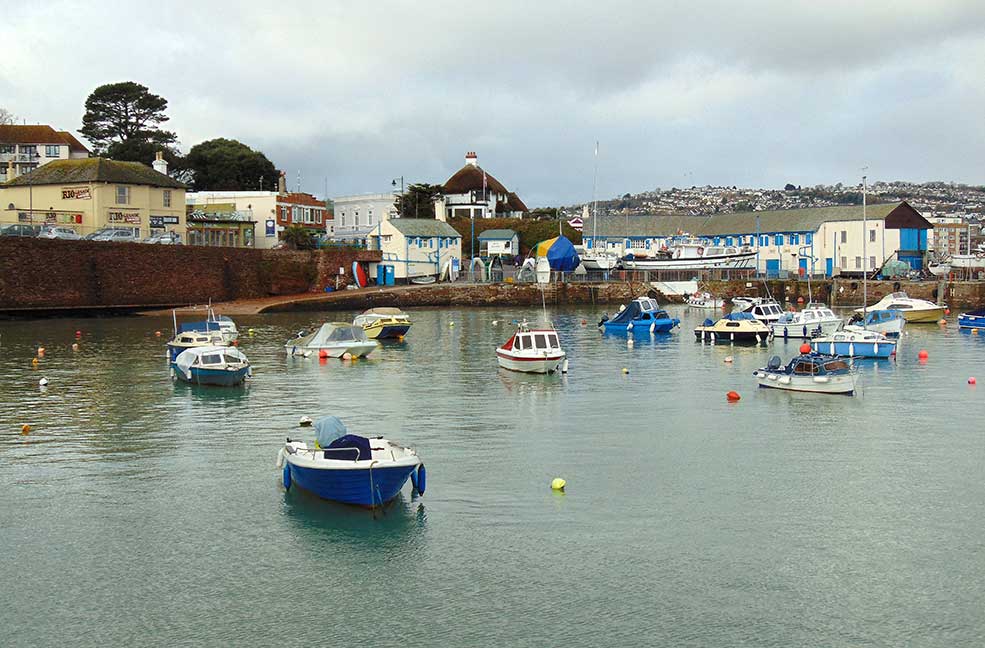 Dartmoor
The wild landscape of Dartmoor attracts the bravest outdoor painters. There is something invigorating about trying to capture the open skies and bleak beauty of Dartmoor. You truly feel involved in the elements here as you try to capture the changing light and dramatic skies. Personal favourite places to paint include Hound Tor, Wistman's Wood, Spitchwick and Fingle Bridge. Be aware that the weather can change suddenly in Dartmoor so it pays to be prepared. Dartmoor is one for the bold, but on the right day it is a fantastic place for painting outdoors.