With plenty of parking this sand and shingle beach overlooking the Solent with its majestic sea forts is a fabulous place to spend an hour or two, or even a day. Take a wander over the Duver and then call in to the cafe with sea views, offering refreshments and obligatory ice cream. Take a look at our Isle of Wight accommodation for a holiday in St Helens.
St Helens beach at a glance:
Parking: pay and display
Eateries: Baywatch cafe (seasonal opening)
Dogs: welcome year round
Public conveniences: close by
Close to: St Helens Village and Bembridge
I'll start this blog by teaching you a new word. Duver. Duver is an Isle of Wight term for an area of sand dunes, and not the plural of duvet 😊. St Helen's Duver is a lovely example of this with a pleasant undulating grassed area, previously a golf course, which backs onto Bembridge Harbour, an ideal place for walking and outdoor games.
I decided to visit St Helen's beach not by the traditional route, a car drive down a single lane track from St Helens, but instead by following the causeway footpath between the lagoons from Mill Quay over the Duver on foot. A, this was a money saving plan (the car park at the beach is pay and display) and B, I wanted to explore the area properly with Nigel my yellow Labrador retriever. It was well worth it and quite simply a lovely walk with lots of open space.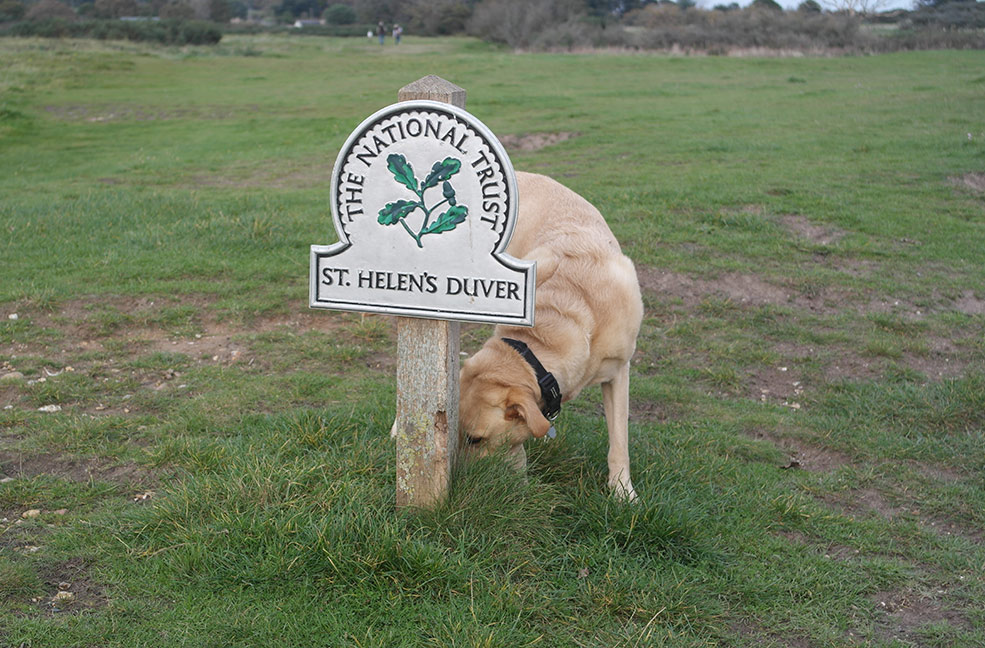 St Helen's beach opens up from the back of the duver and is a wide expanse of sand and shingle with the Bembridge harbour to the right and Nodes Point to the left. Take a few minutes to look at Old Church St Helens on the waters edge. It was originally built in Saxon times however these days only the tower remains and this has been painted white as a seamark.
Further around the headland from the church is Nodes Point, a great place for a spot of rock pooling and where locals meet up once a year on the day of the lowest tide in August to walk to St Helens Fort, one of a chain of sea forts built in Napoleonic times to protect the Solent. There's also a great view of Bembridge Lifeboat station which stands proudly on the adjacent shore.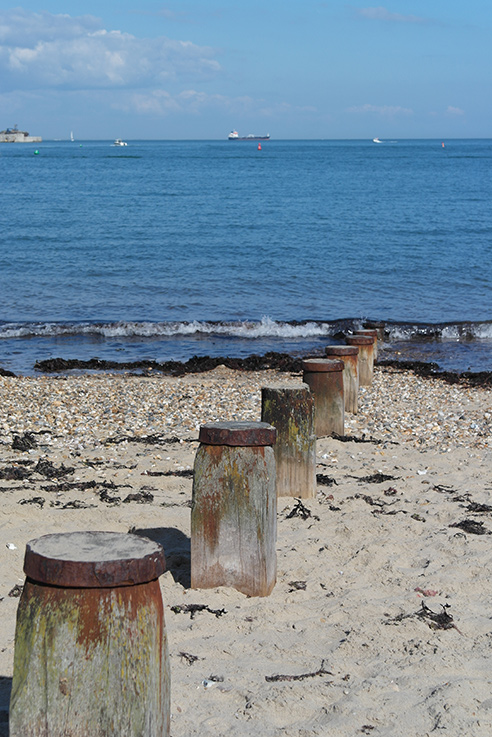 So, back to the beach. I just happened to have chosen a glorious sunny day for my visit and it was perfect. Backed by a row of brightly coloured sea huts, people were sitting on benches outside Baywatch cafe enjoying tea and cakes, children were splashing about in the water in inflatables and kayaks and the dog population were having a fine old time in and out of the water. Nigel chose to join in (jumping in water is a Labrador thing) and had a great time. The water was invitingly clear blue and the view was captivating, right over the Solent with boats bobbing up and down passing in and out of the harbour. Dinghy racing from the local sailing club at Bembridge takes place most weekends and evenings during summer and this is a great place to sit and spectate.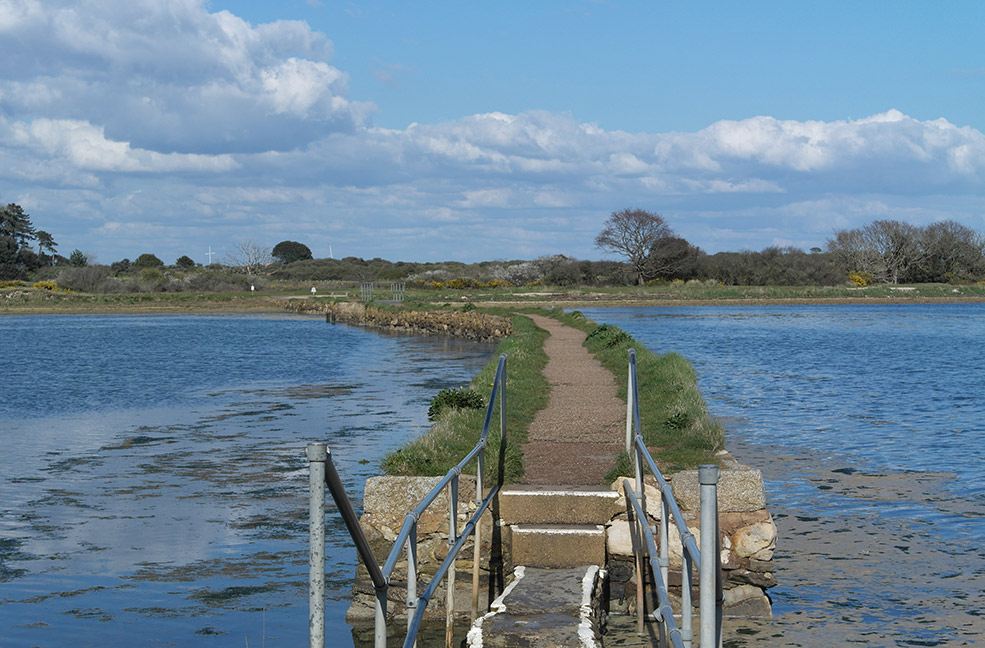 It is also a popular spot for walkers, swimmers, sailors and beach lovers and clearly a place locals choose to go. Although there's plenty of beach space I'd recommend arriving early during school holidays to ensure you can park, any other time of year you shouldn't have a problem.
Go for an hour, a day or make it part of a walk. Whichever way you plan your visit St Helens beach is lovely, just don't forget to use your new word "duver".
Take a look here at our Isle of Wight accommodation for your next holiday.