Get your walking boots ready, don your waterproof coat, and step into the great outdoors with the New Forest Walking Festival, usually held over the latter half of October so the perfect autumn activity.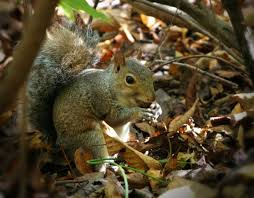 As the nights draw in, and the rainclouds become a more frequent visitor, it is very easy to choose to stay indoors in your PJs with a good book or a movie. I, myself, am particularly prone to this in the winter months. It takes that little something extra to get you up off your backside as the outside gets a bit glum, but it is in these months it is really important to get out and enjoy the fresh air and the changing season, and this is what I love about this festival.
There are many health benefits to walking in winter too. Sunlight, we know, is a great thing for your health. The Vitamin D helps keeps bones strong. It also boosts your mood. The exercise element of walking helps beat those winter blues away through the release of endorphins. A little known fact about walking in chilly conditions is that it helps you burn extra calories as your body has to work harder to maintain its core temperature. Walking too can be great to help combat stress and anxiety, and actually in colder temperatures this positive effect is amplified.
You can choose from around 80 expert-led walks through the stunning landscape of the New Forest at the most beautiful time, with the colours changing to warm orange hues. It is also a great time to find out about the history, heritage, and wildlife of one of the UK's most enchanting forests. It is your chance to get behind the scenes of the forest with some of the experts, and it really is a great thing to take advantage of. It is a fabulous thing to do with children, who always have lots of questions about the natural world around them, and as a parent, it is nice to take advantage of having someone else to answer!
Throughout the festival there is the chance to join a family stroll, a wildlife orientated walk, or a history inspired hike, all of which are accompanied by New Forest National Park and Partner Organisation experts in their fields. It is an event for all ages to uncover the secrets of the forest. As a visitor to the area you will be happy to hear that most of the guided walks are accessible by public transport, and many are also free, but you do need to book in advance.
In 2016 when the festival launched, almost 2000 people took advantage of the opportunity to explore the forest. It was such a success that it is set to continue, to help introduce visitors to the wonders of the forest past and present. If you are on holiday in Hampshire during October then I strongly encourage you to take part in this outdoor adventure and feel the cool air against your skin, and breath in the aromas of the forest undergoing the transformation of the season. It is a very relaxing and fulfilling experience.