The New Forest is a protected area in Hampshire with an expanse of ancient woodland, heathland, and a number of small holdings and farms which are the beating hearts of the forest. The New Forest Centre is a hub of information and activities through which to learn about the beautiful scenery which surrounds you, and provides a great educational day out for families holidaying nearby.
The Centre is hailed as an essential part of any New Forest holiday. You will find the Centre in the quaint village of Lyndhurst, it is comprised of a museum, a visitor information centre, a gift shops, a library, and an exhibition gallery lending space to a wide array of local artists. The best thing about the Centre is the helpful and welcoming staff, who will surely know the answers to any of your questions and be able to advise you on other places to visit or activities to do during your stay.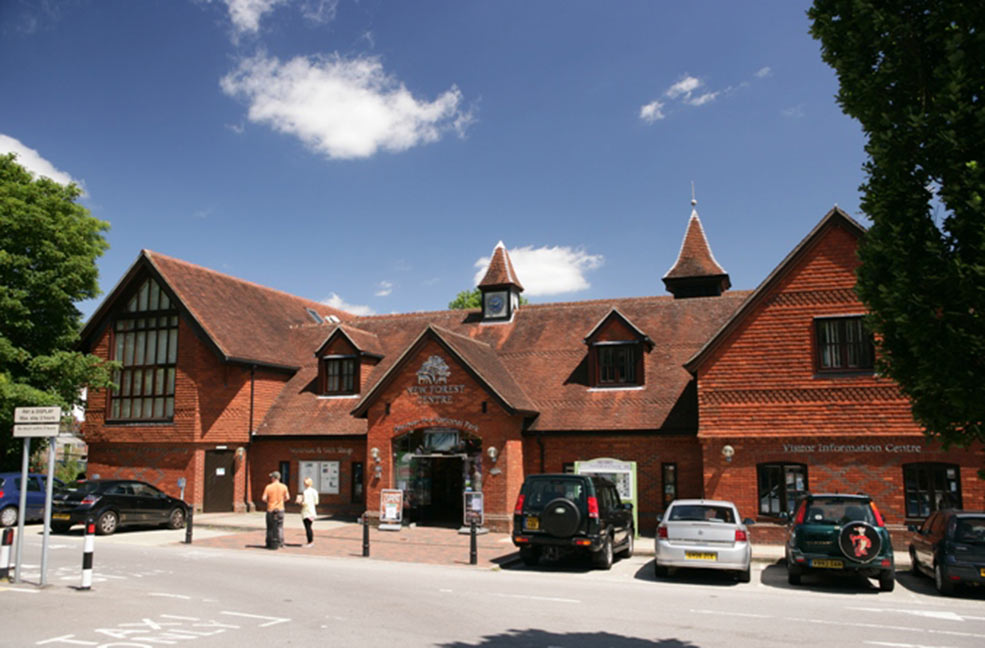 The museum is geared towards keeping your little ones interested through their learning via various activities such as a traditional Cob Cottage, and the Beaulieu Road Pony Sales. There is a 'poo corner' (which no, isn't the lavatory!), but instead a game for children to detect different native species. There is also a sound area for children and parents to enjoy a spot of detective work to figure out which noise comes from which animal. You can get up close and personal with some creepy crawlies, and also take part in bark rubbing. Find out the story behind the famous New Forest ponies and also visit the Family Fun Tree which is definitely a highlight. This gigantic oak is so big you can walk through it and its surrounding display aims (and succeeds) in bringing the forest to life for all ages. You can lift up flaps to find which creatures would live there which is no end of fun for the little ones in the family.
The library is also something to be enjoyed. It has the world's biggest collection of books and other materials available for public consumption. If your children are interested in the wild and nature, and like to read, they could easily spend hours in there getting lost in the histories of the forest. The Gallery has something different every few months, you can see online which exhibit will be live at the time of your visit. There is also a nice giftshop to purchase a little keepsake from your cottage holiday in the New Forest. You may also find a seasonal talk or workshop, but these are for the adults in the family.
It is free to enter the New Forest Centre, and it is open seven days a week from 10am to 5pm March 25th to October 30th, and 10am to 4pm the rest of the year. As it is run by the New Forest Trust, donations are welcomed to help maintain the forest and preserve the wildlife which is constantly under threat from population increases and overdevelopment.