We were on holiday in Lymington for a few days and friend had recommended Moors Valley Country Park as a great day out when in the New Forest area. They hadn't been for years but if they still held fond memories, and despite our weather checks in mid-February not filling us full of hope, we reckoned it must be worth our while. It was only about a half-hour drive north west of our cottage and so we packed the waterproofs, wellies and dog towel and embarked on our adventure just over the Hampshire border into East Dorset.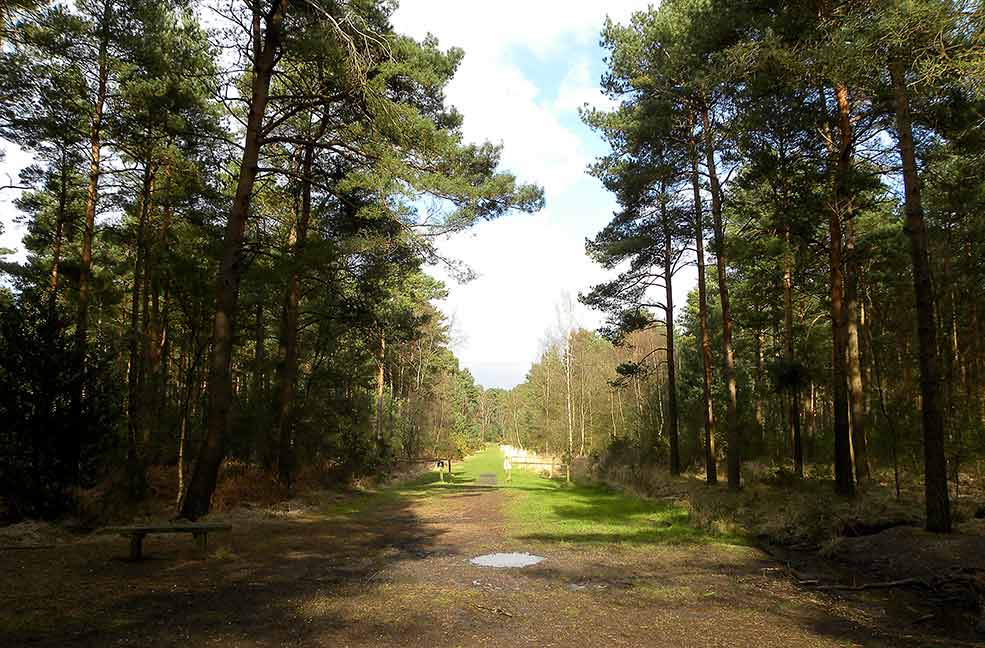 We had a positive arrival, pleased to see that there were no entry charges for the park (although we did have to pay £6 for all day parking). The weather was overcast but holding out and there were still a lot of people visiting - fortunately there are plenty of attractions for everyone to enjoy, not necessarily something you'd expect from a forest play-area, but not only are there the standard (well, beautiful!) woodland walks and cycling trails, wildlife and picnics to enjoy, it is also home to Go Ape for treetop adventures and segway! With a railway, orienteering, ranger trails, golf, fishing, fitness... there was little chance of getting bored.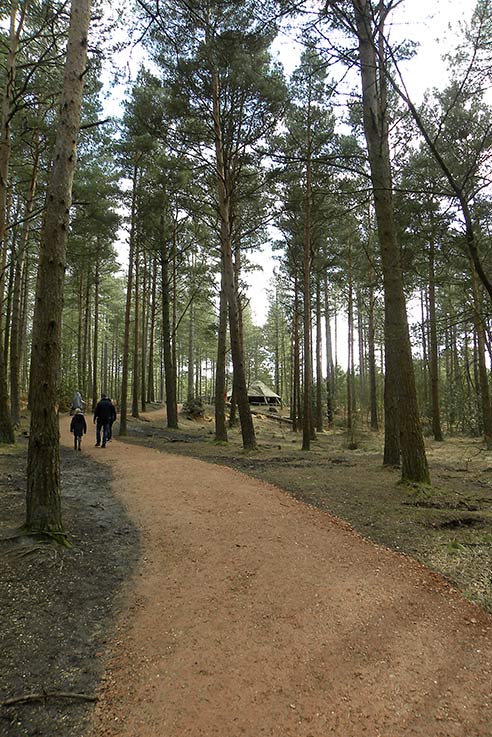 Even after just a short car journey, the kids were exhibiting signs of pent up energy so in order to mollify their overactive limbs, we headed straight to the play park. Be warned - this meant walking down past the ice cream and coffee vendors but we were able to get away with a promise of ice creams later and carried on. Dogs are not allowed in the park area, a request ignored by many who kept theirs on a lead, however there are stations set up where you can leave your pet tied up with access to water. The park was a good size and the equipment modern and in good condition; our children were perfectly happy playing here until they heard the toot of the steam engine...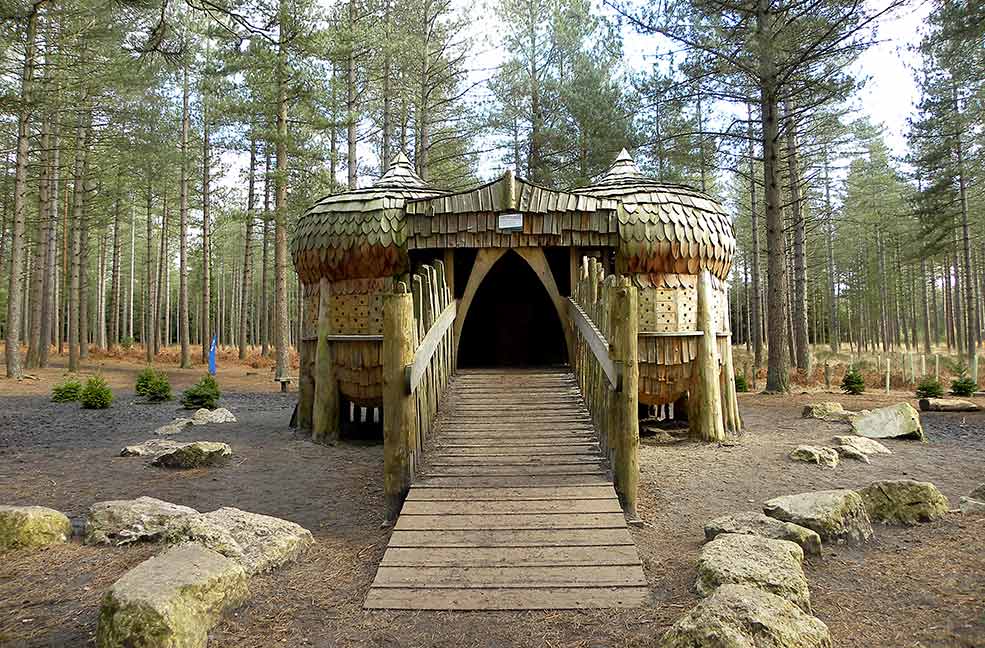 My son, Joseph, took off at lightning speed to chase after the train - he thought it was brilliant! My older daughter, on the other hand, wasn't quite so keen, which was fine as we couldn't have taken the dog on anyway. So, while my husband and son queued up to buy a ticket (prices start at £1.55 for a child's single ticket), Charlotte and I headed off with Maggie the dog to see the ducks and swans around the lake. It was a lovely little walk and we got chatting to a man whose boys were fishing on the bank, but before we knew it the train was arriving back at the station so we had to dash back to meet them. Joe was absolutely beaming from ear to ear - I think the trip could've been worth it just for that moment.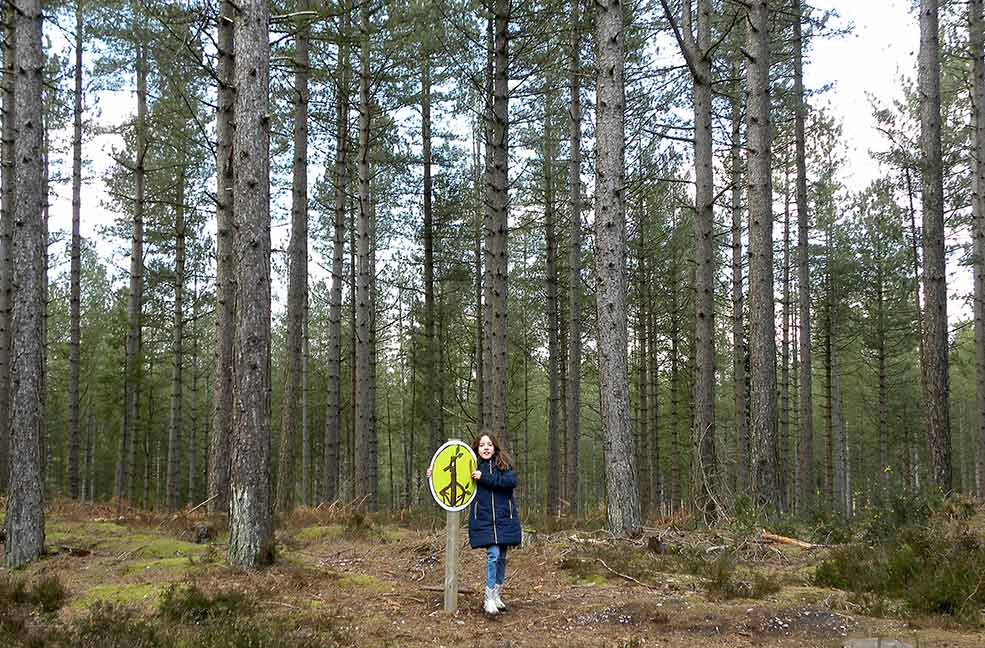 Heading back past the Visitor Centre there are many miles of paths and tracks to follow, either on bike or foot. You can even climb through the canopies on the Go Ape adventure trail if you are feeling brave enough. We decided the play trail would be best for us and our young children so we followed the sign posts all the way around. This took a good couple of hours as there a number of fantastic wooden play structures set up along the way. The atmosphere was great and we even got chatting to a couple of other friendly families which made for a really pleasant walk. Of course, the day ended with the afore-promised ice creams.
I cannot recommend Moors Valley Country Park highly enough, in fact I've already sent a number of friends and family along and hope to go back again myself soon.